With its unique blend of history, culture, and modernity, Berlin stands out as an exceptional city. Its thriving artistic and alternative culture is what makes this vibrant city truly distinctive. Whether you're a first-time visitor or are returning to delve deeper, there's always something new and interesting to check out in the German capital.
Art attack
Berlin's Museum Island is mecca for art lovers with its five museums all located on Spreeinsel. Amongst these, the Pergamon Museum will close from October 2023 for extensive renovation. However, its new, temporary exhibition building The Panorama (smb.museum) houses a one-of-a-kind project — a 360° panorama by contemporary artist Yadegar Asisi showcasing the ancient city of Pergamon through an immersive audio-visual display. This is complemented by antique originals such as an elaborate frieze, large statues, and sculptures.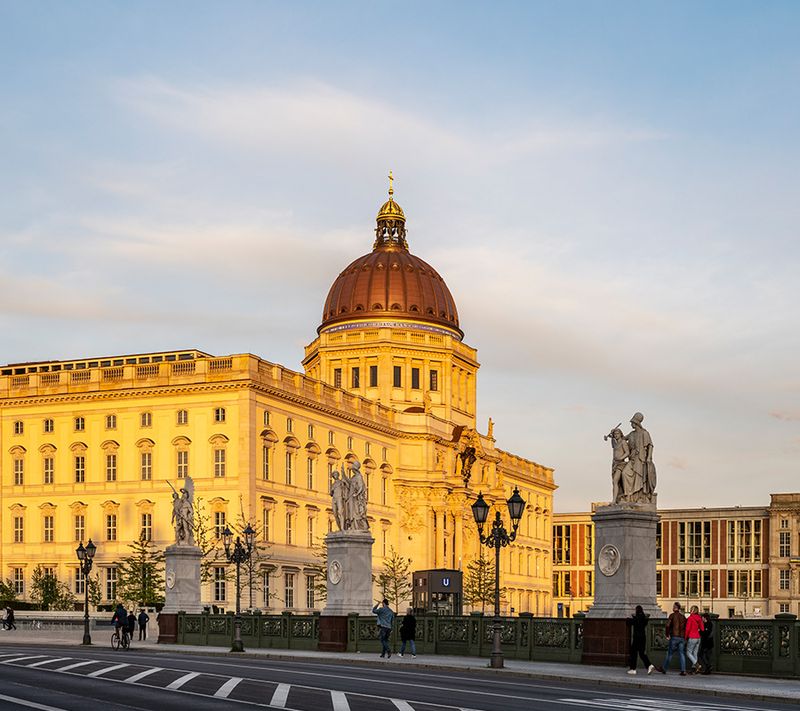 Also located on Museum Island is one of Berlin's newest museums, Humboldt Forum (humboldtforum.org), which is housed inside the former Berlin Palace. The palace has been reconstructed with three of its facades rebuilt like original while the fourth has a modern look. Inside, the museum has several permanent exhibitions including Asian art with a large India section. It also has a collection from the Ethnological Museum of Berlin, including several Benin bronzes (which will eventually be restituted).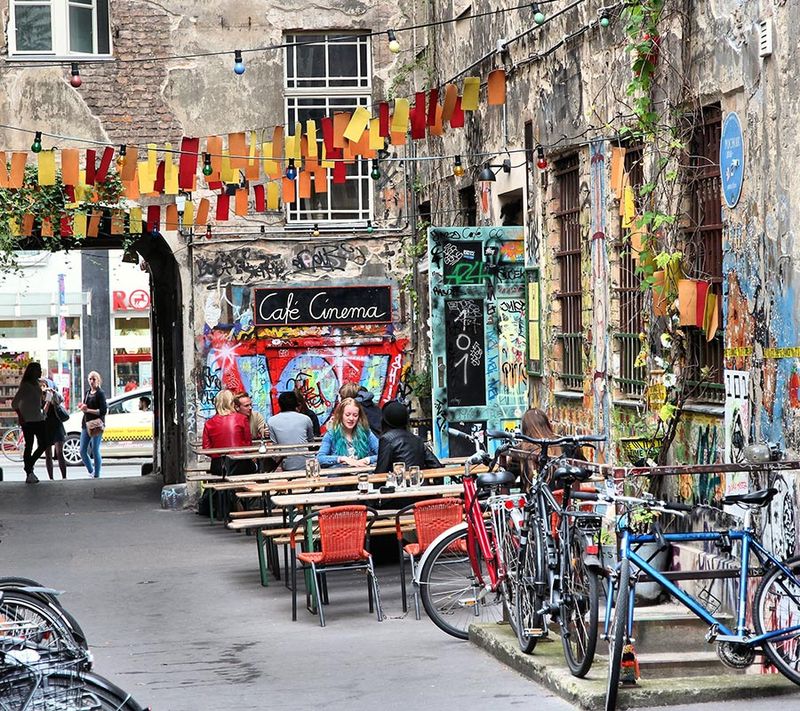 Of course, not all art is confined to museums. There is plenty of street art to admire—the most iconic is the East Side Gallery, an open-air art gallery on the longest-surviving section of the Berlin Wall. Don't miss the majestic murals in the RAW Compound, community artworks and stencilled political messages at Mehringdamm in Kreuzberg, and graffiti artwork in Hackeschen Markt's courtyard (which also houses Berlin's Anne Frank Zentrum).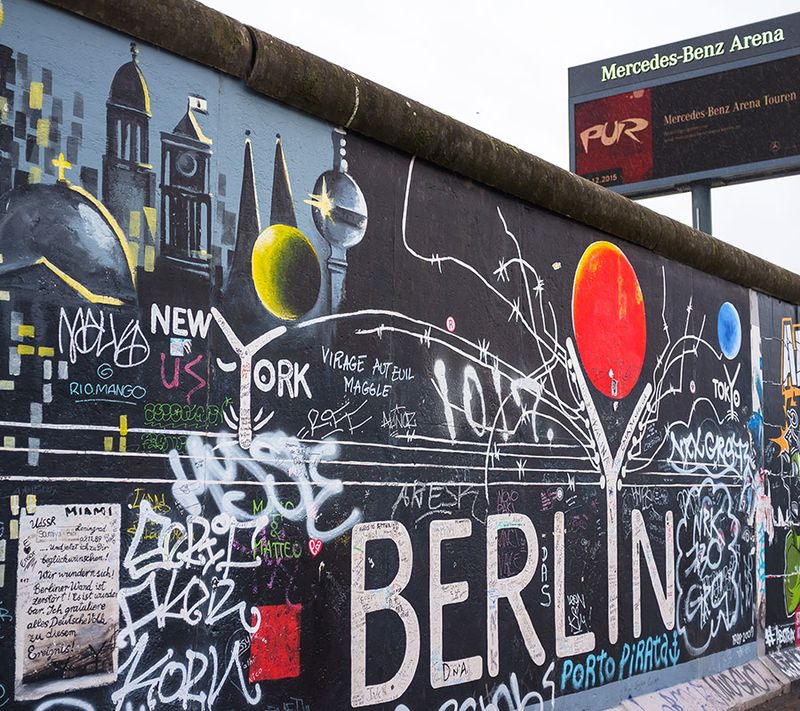 Some may disagree, but in my opinion, Berlin's U-Bahn (metro) stations are works of art too! The entire network is a gorgeous web of colours, tiles, art, and typography—all distinct to the station and reflective of the time that the station was built. Alexanderplatz with its shades of aqua and teal and the sunny yellows of Friedrichstrasse are my personal favourites.
Culture vulture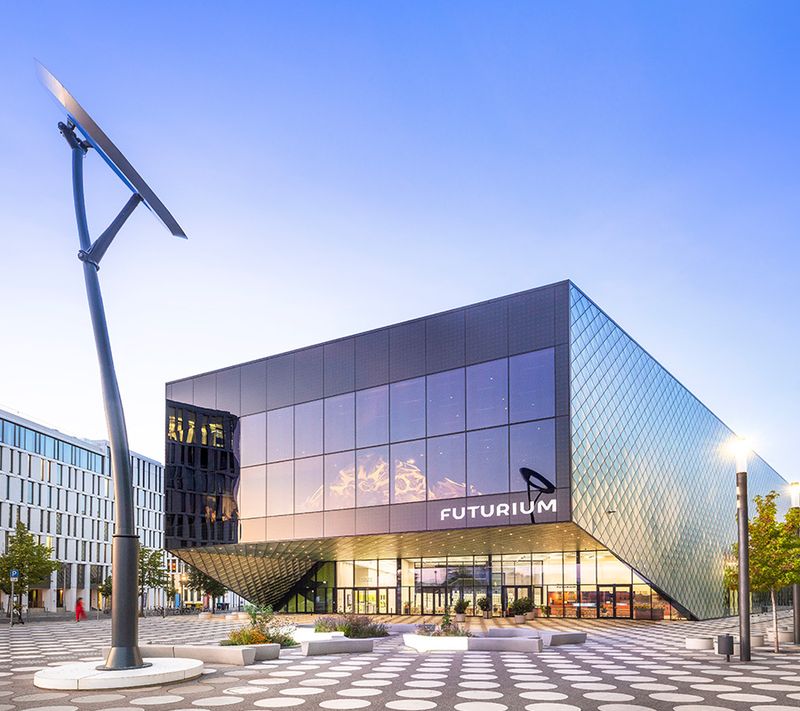 Another new addition to the city's attractions is Futurium (futurium.de), a museum and events space that explores what the world of tomorrow might look like. Spread over three floors, its interactive exhibitions are centred around science, politics, culture, urban design, and civil society. In the basement, it houses the Futurium Lab where you can try your hand at 3D printers, laser cutters, and prototypes of cool, new inventions.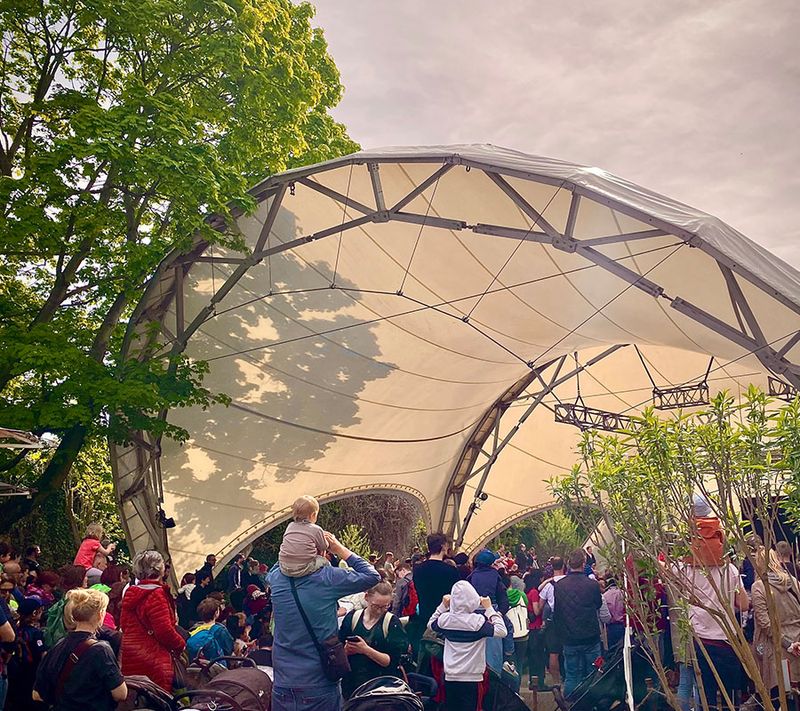 For a peek into Berlin's bohemian side, I recommend a visit to ufaFabrik (ufafabrik.de), a cultural centre in the Tempelhof district. Built in the 1920s as a film lab, the space fell into disuse and in 1979, was squatted by young enthusiasts who turned it into a sustainable commune. It still functions as a commune but also hosts art exhibitions, artist residencies, theatre, concerts, and themed festivals.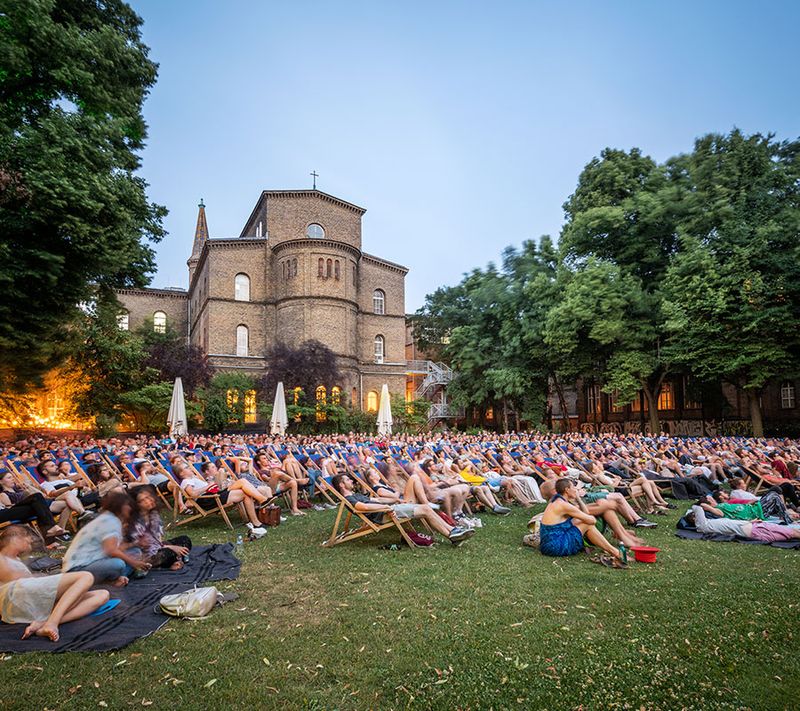 Another art and culture space that you shouldn't miss is Kunstquartier Bethanien (kunstquartier-bethanien.de) in the Kreuzberg district. Housed inside a former hospital that dates to 1845, it showcases a rotating calendar of contemporary art exhibitions. Inside, you can also see a 19th-century pharmacy that has been preserved in its original state.
Foodie paradise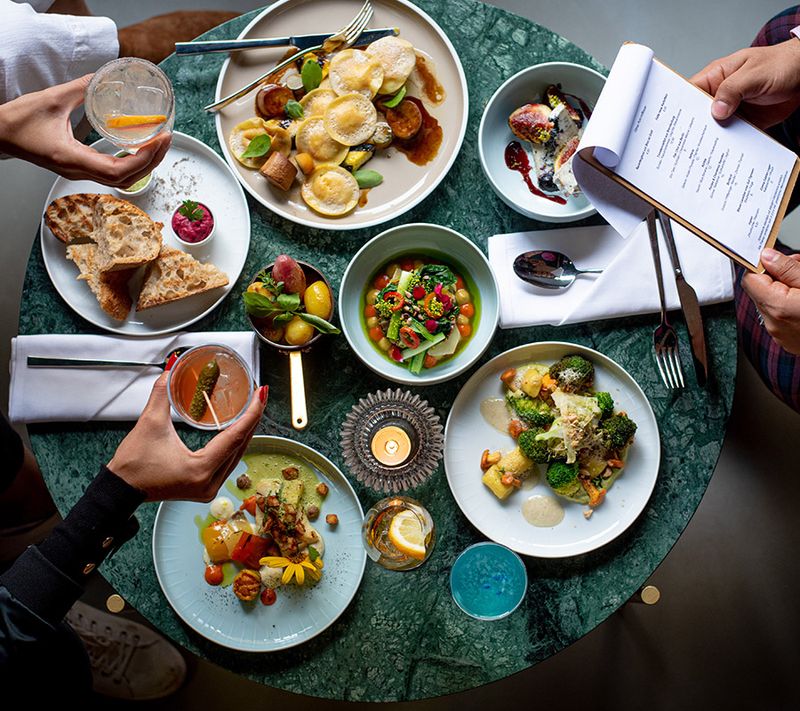 Berlin's food scene is a diverse melting pot—a metaphor for the city itself. For a comprehensive taste of its offerings, sign up for a food tour with Fork & Walk (forkandwalktoursberlin.com), who offer public and private tours as well as vegan food tours. I tried their Mitte tour and sampled some of the best kebap, pierogies, and cheesecake in the city centre.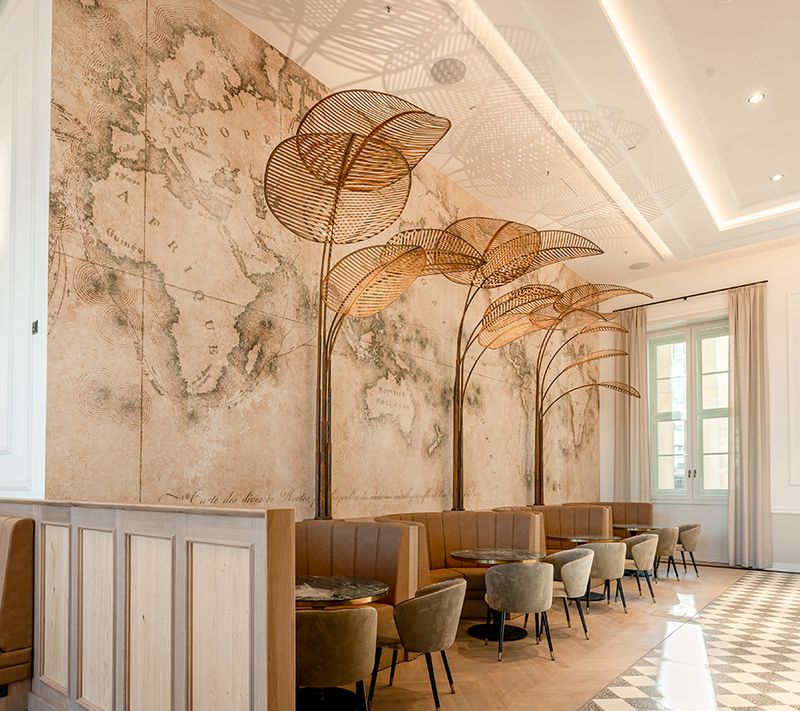 Another place I particularly enjoyed was Alexander Deli, a gorgeous cafe inspired by the discoveries of the explorer and naturalist Alexander von Humboldt. It's located inside Humboldt Forum and serves global cuisine that has found its way to Berlin— you must try their classy version of Berlin's favourite street food, currywurst. But my favourite meal in Berlin was at Bonvivant Cocktail Bistro (bonvivant.berlin), a one-Michelin-star vegetarian restaurant that offers multi-course degustation menus in a relaxed colourful setting. Dishes celebrate local produce such as hen of the woods mushrooms and cherry leaves and blossoms foraged from the city.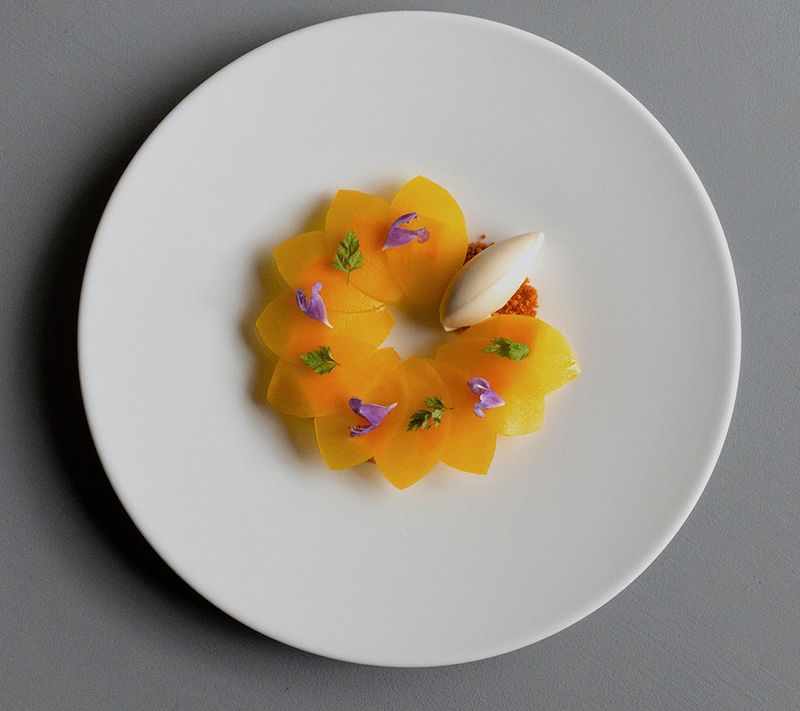 If you're a caffeine addict, there's no better place than Berlin. The city pioneered the third wave of coffee and is home to some stellar cafes. My top recommendation is Bonanza Coffee Roasters, which has multiple locations; but their bright, foliage-filled roastery-café at Adalbertstrasse in Kreuzberg is the OG. My second pick would be The Barn, which regularly wins "best specialty coffee roaster" awards. And just for its Art Nouveau maximalism (though their coffee is quite good too), Röststätte at Hackesche Höfe is a must-visit.
Lap of nature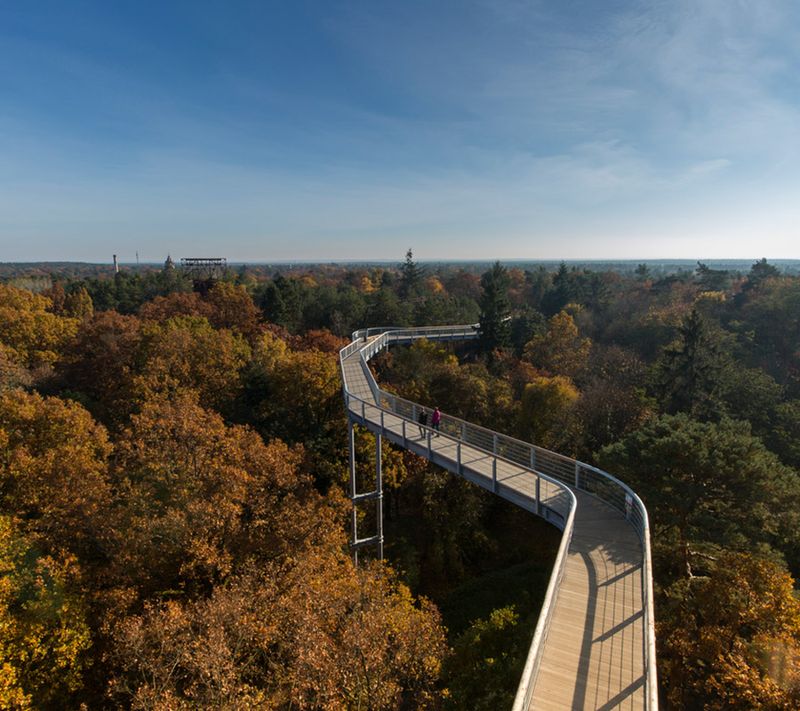 While Berlin is a bustling city, it has plenty of green spaces—in fact, it is home to more parks than any other city in Europe. From Volkspark Friedrichshain (Berlin's oldest public park) and Tiergarten (also the zoo) to Tempelhofer Feld (former military airport turned outdoor recreation destination), there's no dearth of tranquil spots in the city. But if you really want to immerse yourself in nature, take a short train ride out of Berlin to Baum und Zeit in Beelitz-Heilstätten (baumundzeit.de/english). What was formerly a tuberculosis sanatorium is now an enchanting tree-top walk with multiple paths meandering over a dense forest. Placards along the walkways tell you about the various trees as well as the sanatorium buildings (parts of which were destroyed during WWII). What I found remarkable is how accessible it all is—the 40-metre-tall viewing tower (from which the tree-top walkways radiate out) has a lift providing barrier-free access, making the attraction truly inclusive. 
---
Photo: Shutterstock, Visit Berlin