Truth be told, no other European capital lives up to what Berlin can offer — be it history, food, museums, culture or nightlife. During my short, three-day visit to this buzzing city, I explored quite a bit, especially the local street food and found that Germany's capital has been through so much — from the World Wars to the fall of the Berlin Wall — that it has developed a culinary identity that goes far beyond currywurst sausages, potatoes and beer.
1. Brammibal's Donuts: Europe's first vegan donuts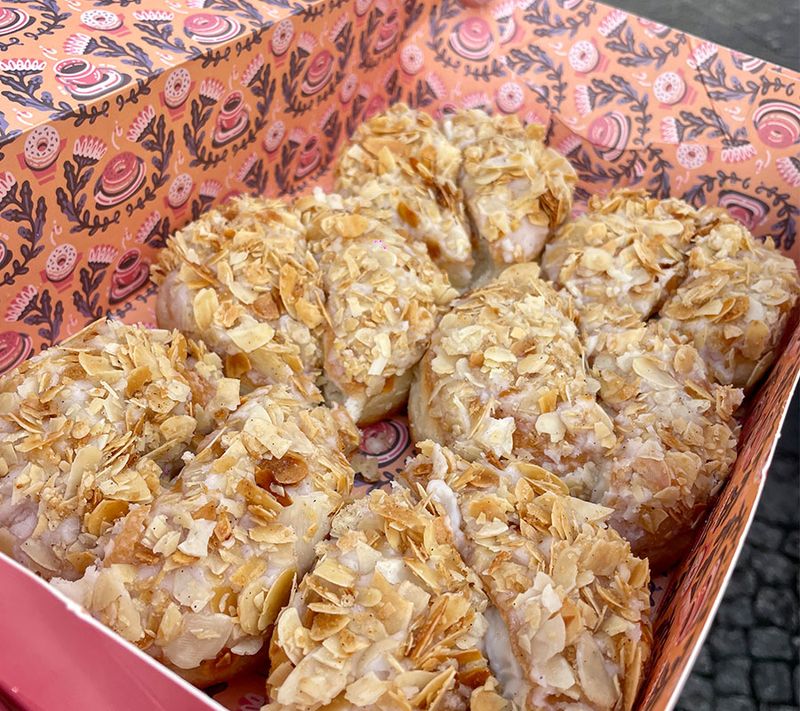 A food tour that starts with dessert is definitely a winner for me. A pink-coloured box, filled with roasted almond donuts, was opened and as I bit into one, I learnt that they were vegan. Brammibal's Donuts opened as a small stall in 2015 in the Turkish food market to make Europe's first vegan donut, and now has many outlets across the city. This doesn't come as a surprise — my food tour guide Holger Linde Margalit, who's from West Berlin, tells me that this city is not just the vegan capital of Germany but is famed for its vegan offerings among the top European cities. On Margalit's recommendation, I had the sumptuous 'Bienenstich' where the donut is filled with homemade vanilla custard, vanilla glaze and topped with roasted almonds. If this was the beginning, I wonder what lay next in line.
We walked to the East Side Gallery which is the 1.3 km-long part of the Berlin Wall that has transformed into a canvas for artists from around the world. The first piece, named the Seven Stages of Enlightenment, is by an Indian artist, Narendra Kumar Jain; while the most famous painting, made by a Russian artist, Dmitri Vrubel, depicts former Russian and East German leaders, Leonid Brezhnev and Erich Honecker, kissing. It's called 'My God, Help Me To Survive This Deadly Love' and also 'Fraternal Kiss'. We crossed the Spree River and moved on to the other side to Kreuzberg in West Berlin.
2. Currywurst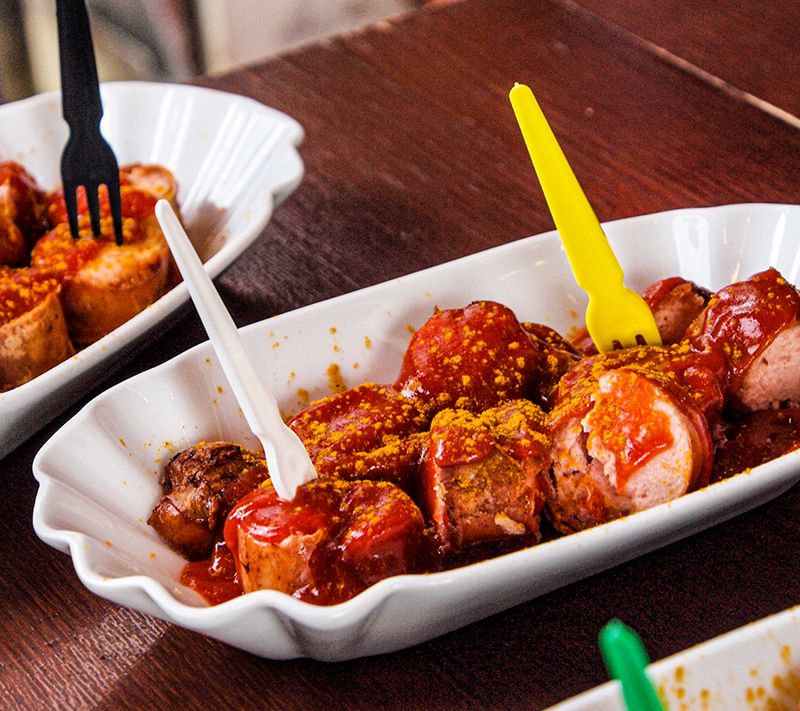 It was time for the famed Currywurst sausages. Like most other things in Berlin, this sausage with curry sauce goes back in time. One evening in 1949, a German woman, Herta Heuwer, who had a small kiosk selling sausages exchanged them for curry powder and ketchup with a British soldier. She then prepared a curry paste and slathered it on the sausages and the rest, as they say, is history. Today, currywurst is a citywide sensation and is sold along with French fries at restaurants and kiosks. I had some at Curry 7 and it was quite good, giving that bit of kick that you would expect from anything carrying the name curry. The most iconic place for this street food is Curry 36.
3. Local beer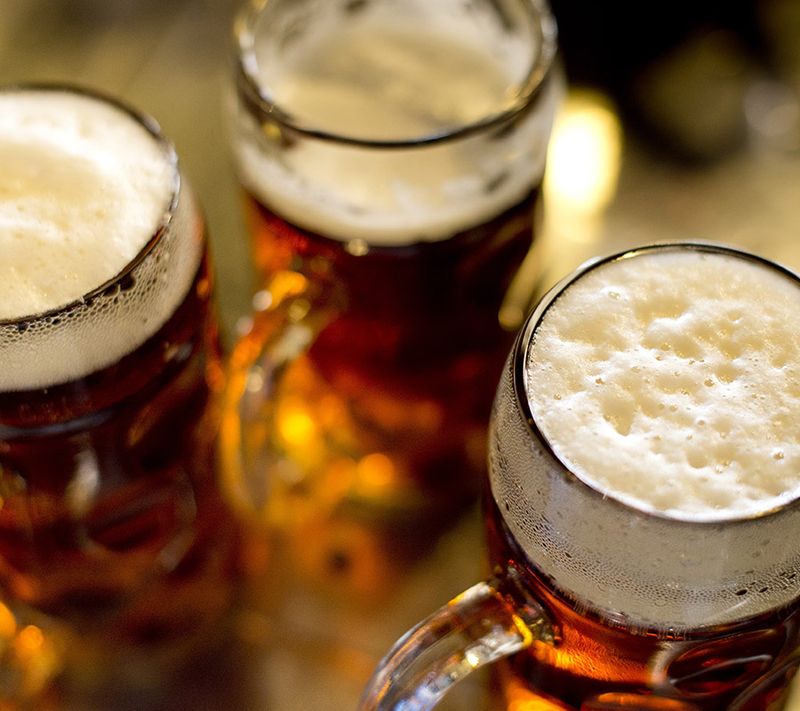 You can never be far away from a tall, refreshing glass of beer in Berlin. In summertime, locals prefer buying it from a shop and drinking it by the riverside rather than paying extra bucks at a beer garden. The three traditional beer brands are Berliner Pilsner, Schultheiss and Berliner Kindle. In the 1920s, Schultheliss was the biggest and most popular and is now known as West Berlin workers beer. The leading brand is Berliner Pilsner. A craft beer brand that must be tried is Brlo, the Slavic name that Berlin was known by in the 13th century because the city was built on a swamp — in old Slavic, Brlo means swamp. I sampled the five varieties in which it is available — Weisse, IPA, Pale Ale, Helles and Baltic Porter — at the food court at KaDeWe department store on the first day. Each one was flavourful. 
4. Traditional German bakes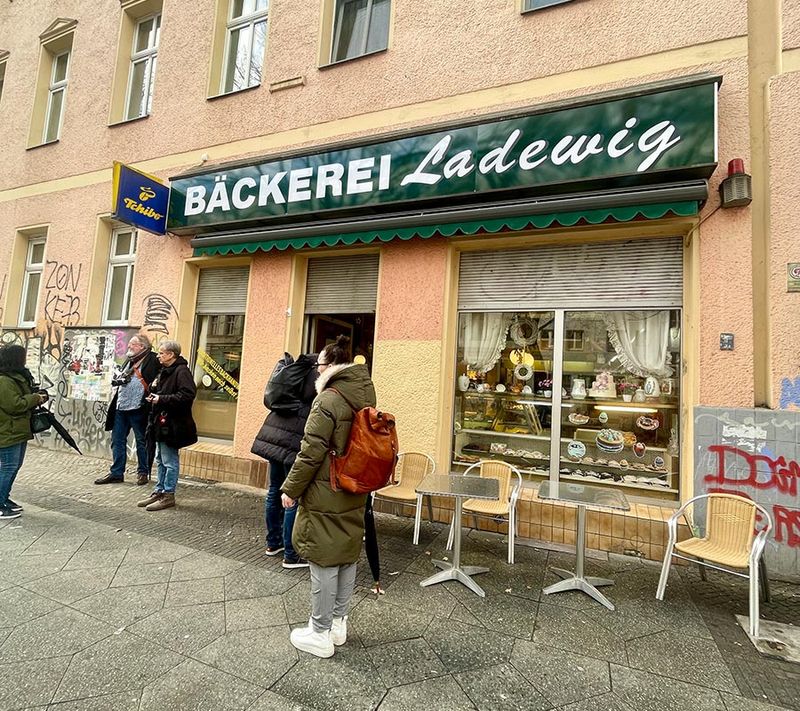 The city is full of traditional bakeries that have been around for a while. My guide took us to have Cold Dog (called Kalter Hund in German) at Bäckerei Ladewig. Don't be discouraged by the name. Cold dog is basically a cold cake with layers of cookies and cream put together and once you take a bite, there's no looking back. This bakery goes back to 1969 and is famous for its gigantic donuts that weigh about 500 grams and come in different flavours. The cherry filled glazed ones are quite popular while the apple pie is delicious too.
5. Fries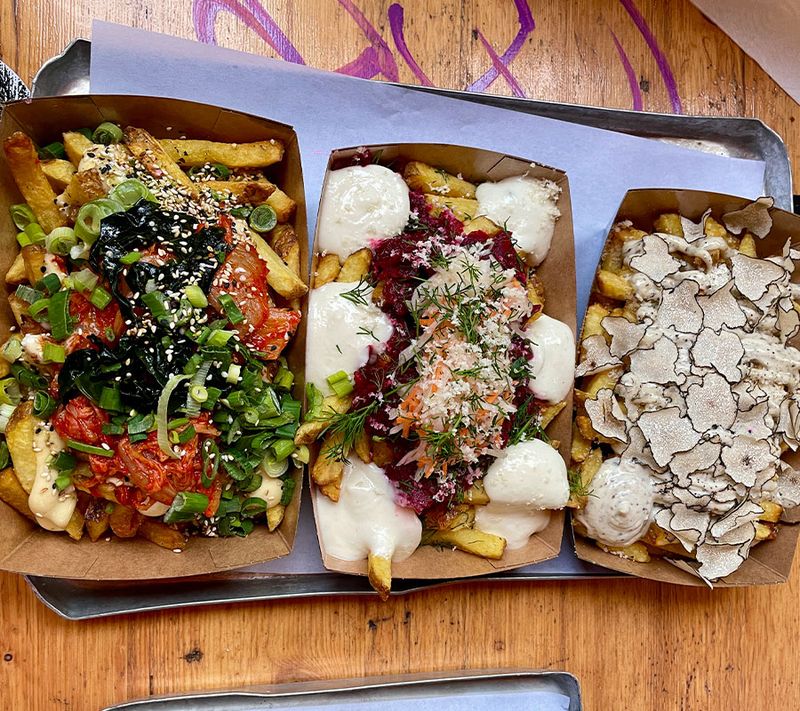 "Why will I eat fries in Berlin," was my first thought when I realised what's coming up next. But Germany's love affair with potatoes is legendary so how could I stay away? I reached Goldies and their cleverly thought tagline 'Best bad food in town' was enough to tempt me. As we sat down with three plates of fries (not all for me) that came with different toppings, my guide told me how it all started. The founders, Kajo Hiesl and Vladislav Gachyn, who had worked in a three Michelin star restaurant in Wolfsburg, wanted to do something out of the box. So they moved to Berlin and started a place selling just French fries. It became a raging success. The fries range from nasty (with toppings), naked (without toppings) and they have fried chicken and burgers too — all irresistibly good.
6. Markethall Neun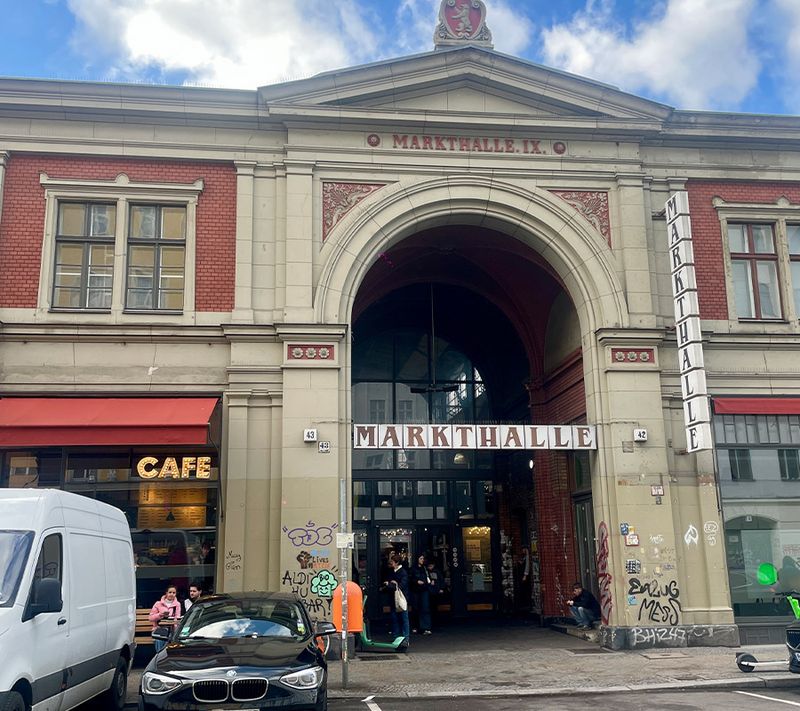 There's something really fun about a food market where the aroma of food wafting in the air and the clinking of glasses hit the right spot. Markethall Neun, which is number nine of the fourteen historic market halls in the city, goes back to the 19th century and is home to a plethora of stalls selling fruits, vegetables, sausages, wine, beer, cheese, bakes, coffee and pizza. As pizza happens to be my weakness, I had a pepperoni slice from Sironi, considered one of the best pizzas in the city.
7. Doner Kebab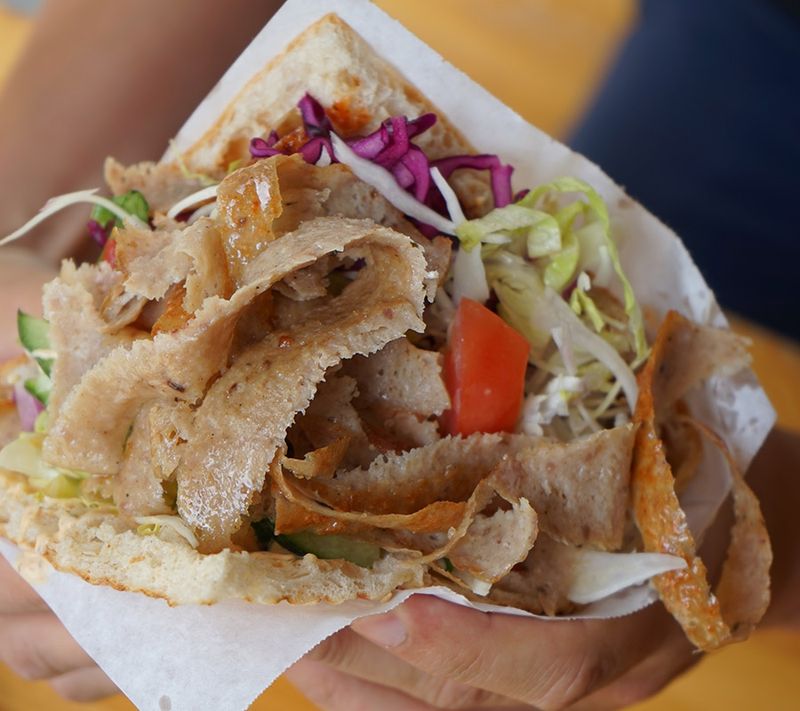 Last but definitely not the least is Berlin's legendary doner kebab, which was born in the city when a Turkish immigrant named Kadir Nurman put grilled meat with salad and yogurt inside a flat bread in 1972 and sold it from his stall. It went on to become a national food rage as Germans loved this snack on the go. It is believed to be more popular than currywurst now. Among the thousands of kiosks that sell this fast food, the most popular ones are Mustafa's Gemuese Kebab and Iskender Kebab.
So, whether you have a weakness for desserts, are vegan or like to bite into chunky sausages and kebabs, the German capital will tick all boxes.  
---
Photo: Pallavi Pasricha