The United States of America has always been the land where dreams come true, whether you're a student or a professional. Over the years, India and the US have built a strong socio-cultural bond. This is now being expanded to the world of travel and tourism; the USA is vying for the Indian traveller to explore its varied natural and cultural offerings. Two of the biggest tourist destinations in the USA would be New York City and Washington, DC. The former, apart from being the financial capital, is the gateway on the country's east coast, while the latter is the seat of power and governance.
Post the pandemic, the two destinations have renewed their focus on India, in an effort to lure the VFR (visiting friends and relatives) and business travellers to extend their stays to discover and experience more about Washington, DC and New York City. Elliott L. Ferguson, II, President and CEO, Destination DC and Fred Dixon, President and CEO, New York City Tourism + Conventions, share with us how India is one of their biggest markets. They also tell us about the highlights and experiences that are in store for Indian travellers.
Edited excerpts:
1. How does Washington, DC and New York City plan to lure Indian tourists? 
Fred Dixon: With Washington, DC and New York City, you have two of the largest, most popular destinations for Indian travellers. We're bullish on India and it is a hugely important market for us. We're laying the groundwork, building the infrastructure with the tour operators and travel agents, and expanding the product that's available for both destinations. There are a lot of trends that we both can lean into for how the Indian traveller explores our destinations, cuisine, art, nightlife, etc. We're also looking at slow travel, going to one destination and staying longer, as well as what some are calling, 'bleisure', business combined with leisure. A typical Indian traveller stays longer in the US, spends more and it's a great return on our investment for the market. We are fortunate enough to have nonstop flights from India to our cities. And then there's connectivity between the two cities. That makes it easy to get from one location to the next
Elliott L. Ferguson, II: We're both economic development organisations. We're trying to combine opportunities associated with visits and how they impact us positively. We both realise that the international traveller tends to stay longer and spend more. As we look at economies and communities that are growing with stronger potential, India represents one of the countries. India is the second largest market for international overseas visitation to Washington, DC and as much as we appreciate domestic travel, the average spend is less than $1,000 per person. So, we're looking at the potential for our community and our stakeholders to really benefit from travel, be it through meetings, market or leisure travel, it really is tied to those communities that are really growing at a faster pace.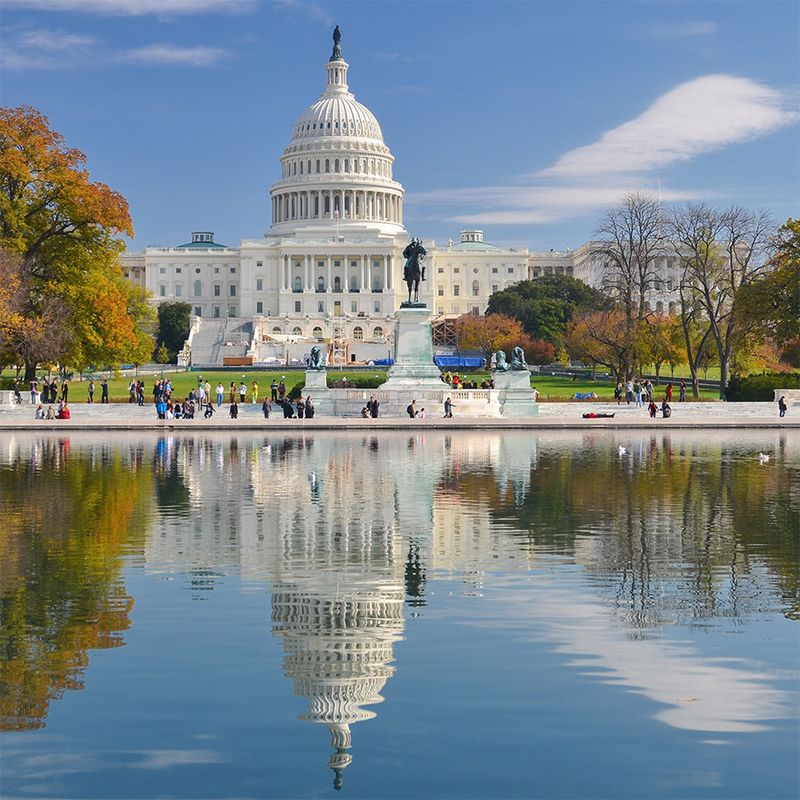 2. How would you define slow travel in a city like New York? 
Fred Dixon: The city that never sleeps! Slow travel really feeds into a bigger theme for us, it is the notion of going under the skin of the local community. In our case, we're heavily emphasising small businesses. We know they had a tough time during the pandemic, but even before the pandemic, small businesses are the lifeblood of any destination. It's the restaurants, small arts, organisations and small retailers that define the destination or why you travel there. This brings into play themes such as diversity and inclusion and expanding the economic benefits of tourism to communities that perhaps haven't always been tourist destinations. 
Everyone knows the icons of New York—the Statue of Liberty, Empire State Building, Central Park, Times Square—which are important and always will be. But we also want you to go deeper into the community. With a market like India, where there already is a huge VFR (visiting friends and relatives) element, there's already a reason to stay longer. You also come on business and have an easy opportunity to extend your stay.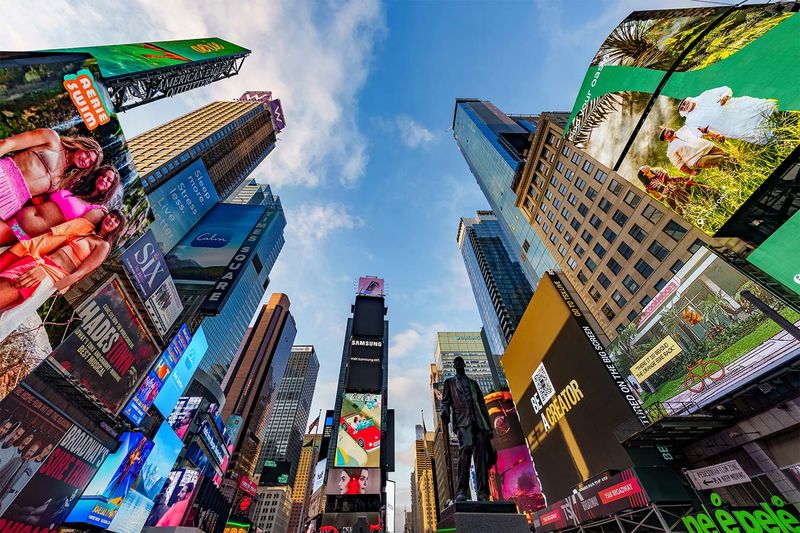 3. How is Washington, DC looking to give back to its local community with the help of tourism? 
Elliott L. Ferguson, II: In Washington, DC, about 75 to 80,000 people are employed in the hospitality industry and the more we're doing to bring more visitors to the city, the stronger that number will continue to be. Giving back to the community is really tied to creating jobs and opportunities. The hospitality industry is one of those industries where a returning citizen, with or without a skill set and/or at whatever capacity you are in your career, has opportunities to continue to grow. This is also connected to the $800 million that is generated through hotel taxes, which is additional revenue that's tied to creating programs that folks that live in the city, those that perhaps are disadvantaged, can take advantage of.
4. Are there any new experiences in the two cities that you're introducing to India?
Fred Dixon: I think for New York, a city that thrives on reinvention, there have been several things that have happened after the pandemic. We've had major investments in infrastructure, we have an entirely new airport of LaGuardia, which is crucial for domestic connectivity. JFK and Newark Airport, the national hubs, both have new terminals and further new terminal development is on the way. There is also a new train station and we've invested in a waterfront development—Little Island—which was a private donation by Diane von Furstenberg and her husband Barry Diller. It's a new Park City Park that sticks out into the Hudson River. It's built on concrete tulips. It's like a forest in the sky. The idea is to help grow the capacity of the destination, but also keep interest alive and keep the conversation going with the public. 
Elliott L. Ferguson, II: When you think about Washington, DC, you think about monuments, museums and memorials, and you think about the seat of power. I call it the BBC effect, the whole aspect of DC being a very serious, government-centric city without a lot of fun things to see. But there is so much more. When you do talk to people who've visited Washington, DC, they say they had no idea DC was so green, so walkable, the landscapes to monuments are visible from different parts of the city. The city was created and laid out by the French in the 1700s to look much like Paris, these things really resonate differently. It is important to look at DC through a different lens because there's more than we have to offer. We are focusing on the development in individual neighbourhoods that have their own history like U Street was once called the bastion for black theater in the US. Today it is an amazing place for individuals to visit and see some of the traditional components of black Washington, DC and Black USA, but also to really enjoy some of the newer things that have come into that new. Our River Street, our waterfronts, we have two rivers in Washington—Potomac and Anacostia—most people don't even know that.  There's so much more to see and do.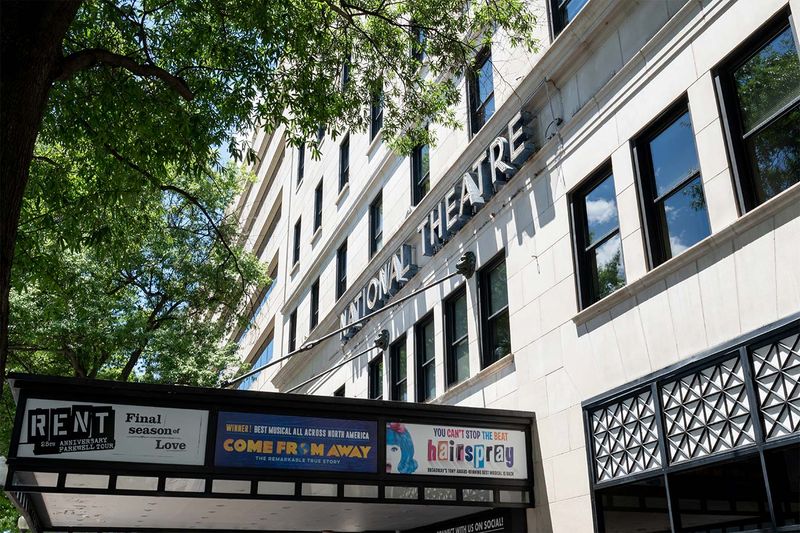 5. How is New York City planning to make its five boroughs a holistic tourist experience?
Fred Dixon: In New York, there are countless neighbourhoods to explore and the city is more accessible today and welcoming of tourists. This is the 50th anniversary of hip-hop, and it is a huge moment for us to put emphasis on the Bronx. From a tourism perspective, Bronx and Staten Island are the two least visited boroughs. There hasn't been a traditional built-in tourism infrastructure. Even though Bronx has the New York Botanical Garden and the Yankees, beyond that people really didn't know how to explore the borough properly. So now through the lens of the 50th anniversary of hip-hop and its role in popular culture, music, fashion and art, we're going to be able to tell the story of hip-hop's influence on the world. A new museum, Universal Hip Hop Museum, is scheduled to open in 2024. Another borough that has grown as a destination in the last few years is Brooklyn, and Queens is next. 
6. How has the growing food business helped with tourism in Washington, DC?
Elliott L. Ferguson, II: It's important to recognise or at least have a credible food scene that is diverse. The Michelin stars have put a global stamp of approval. Washington, DC is a city with 7,00,000 people, a number that always surprises most. It's a very small city, but it's a very international city because we have 180 embassies. Just imagine the number of people that have opted to set up roots and that has really helped augment the city's food scene. DC has the largest Ethiopian and El Salvadorian communities outside of the respective countries and that's also reflected in the food. The food scene is superior and comparable to any other major city. 
---
Photo: Shutterstock