I recognised Janet Gray from the colourful stole she was wearing around her neck. Its vibrancy and design were Indian. Janet was from Foodie Trails, an enterprise that organises food walks revolving around culture, culinary demonstrations, events and festivals. She explained, "Wearing this stole is better than waving a flag during our food tour. It is also a tribute by Himanshi Munshaw Luhar, the director of Foodie Trails to her Indian roots." It was lunch time and the weather in Melbourne was perfect for our food and coffee trail.
1. Tim Ho Wan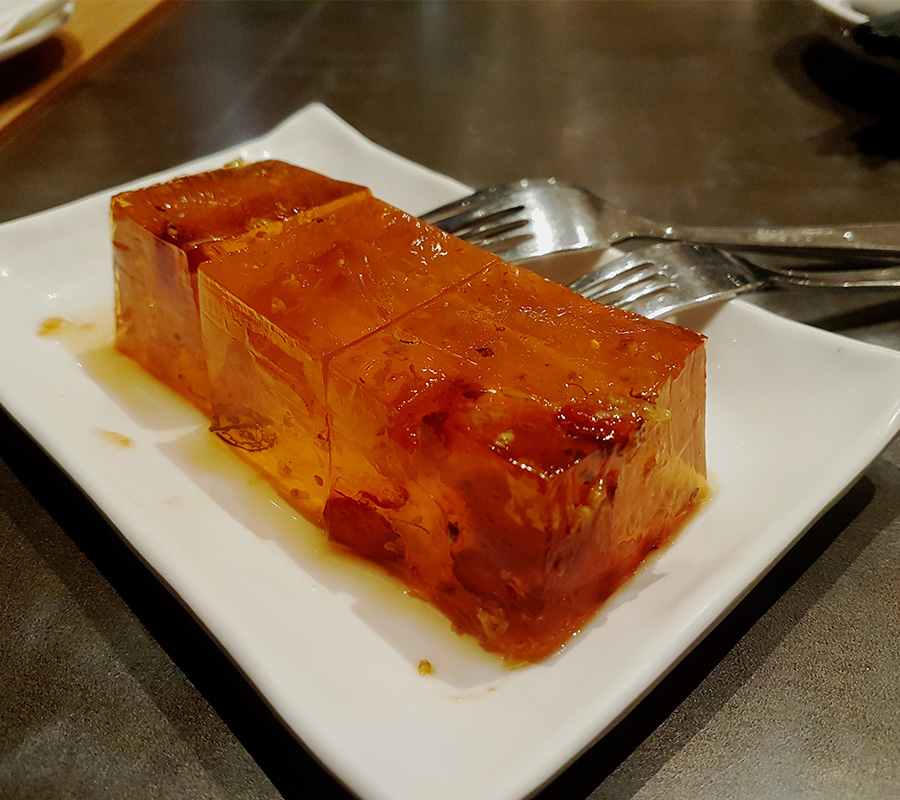 The signage of Tim Ho Wan outside the restaurant reminded me of my yum cha meal at the flagship Tim Ho Wan Hong Kong which is one of the cheapest Michelin star restaurants in the world. Chef Mak Kwai Pui and Chef Leung Fai Keung started the Hong Kong restaurant 13 years ago and Tim Ho Wan which means 'add good luck' has indeed done exactly that for the brand. Chef Mak's 43 years of culinary expertise started when he was an enthusiastic 15-year-old. His father was a chef and taught him the fine art of making dim sums.
The vibe of Tim Ho Wan Melbourne was unpretentious with quality, reasonable pricing and quick service speaking for themselves. Known for its dim sums and baked buns with BBQ pork whose filling of BBQ pork is tender, the glutinous rice in lotus leaf is an interesting presentation where the rice is served inside lotus leaves. A traditional Cantonese recipe that is quick to prepare, prepping involves filling the rice in the lotus leaves in advance and steaming once the dish is ordered.
I ordered the steamed egg cake and in a few minutes, the freshly prepared moist cake was served. A simple preparation, it requires flour, eggs, custard powder and sugar. There was no way I was going to leave Tim Ho Wan without sampling their signature dessert of tonic medlar and osmanthus cake. The orange transparent cubes which tasted like jelly had their signature osmanthus and goji berries that could be seen inside the cubes making the dish a work of art.  
Where: The lively Bourke Street  
2. Big Esso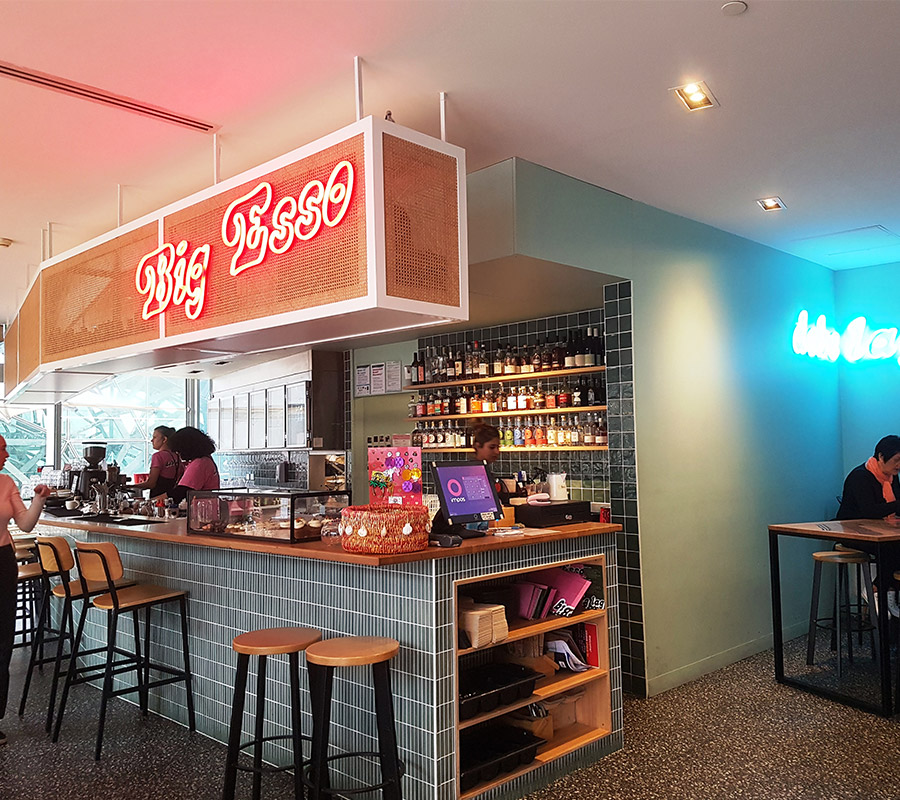 With Tim Ho Wan setting the bar high, Big Esso which was our next stop was the one I was most intrigued about. The restaurant which operates under the umbrella of Mabu Mabu is proudly showcasing indigenous culinary heritage. The chef happily shares the gastronomic culture of the Komet tribe which inhabits the island of Mer. This island is also called Murray Island and is located in the Torres Strait.
The vibe of Big Esso was casual, with Australian classics being belted out on the radio. A server dressed in a white top and black pant got us the one-page pink-coloured food menu and olive green-coloured drinks menu. Encouraging sharing and the spirit of a communal building, the menu is an eclectic mix of small and big shares with sides. I eagerly tucked into warrigal greens with cassava which were served in the form of croquettes. Quandong as a chutney provided both a tarty and salty taste while saltbush was predictably salty. I learnt that saltbush is referred to as old man saltbush and helps to reclaim saline soil. The leaves are dried and used in indigenous cooking. Eating it in a hot butter sauce accompanied by the endemic muntries and bunya nut was an interesting burst of flavours.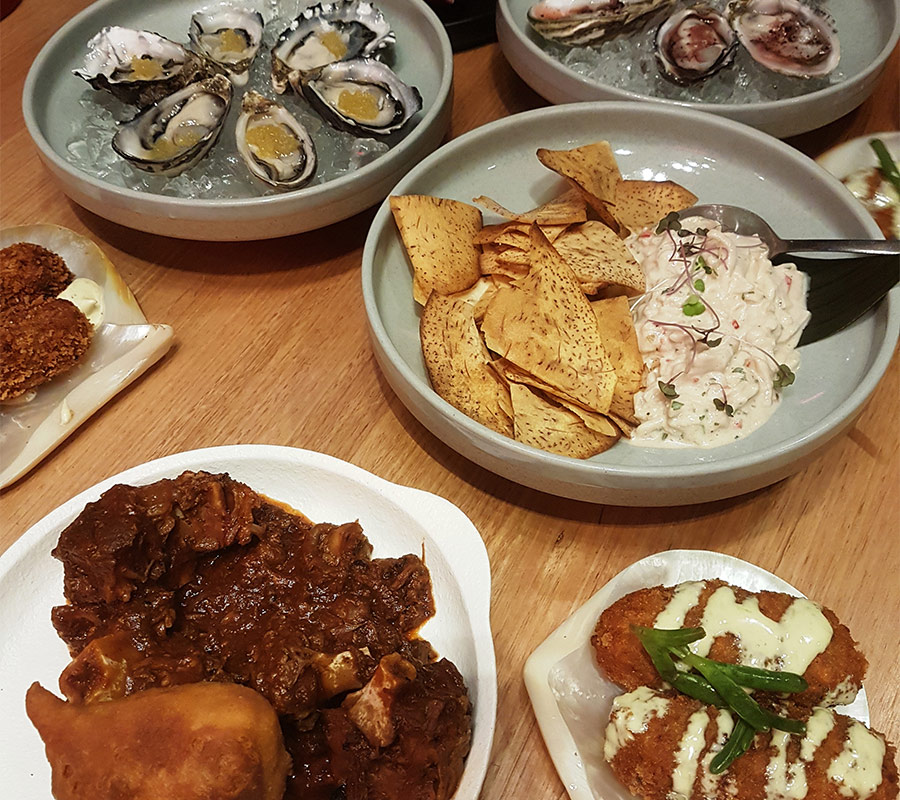 On a roll, I sampled pickled guava with saltbush, lemon myrtle, and island wild rice where the crunchiness was provided by roasted macadamia. Emu, squids, oysters, wild boar, kangaroo tail and the crocodile was also on the menu while drinks ranged from beer, to red and white wine. Bellyful, I said my own Big Esso which means 'the biggest thank you' to the team behind the enterprise.
Where: The very vibrant Federation Square
3. Caffé E Torta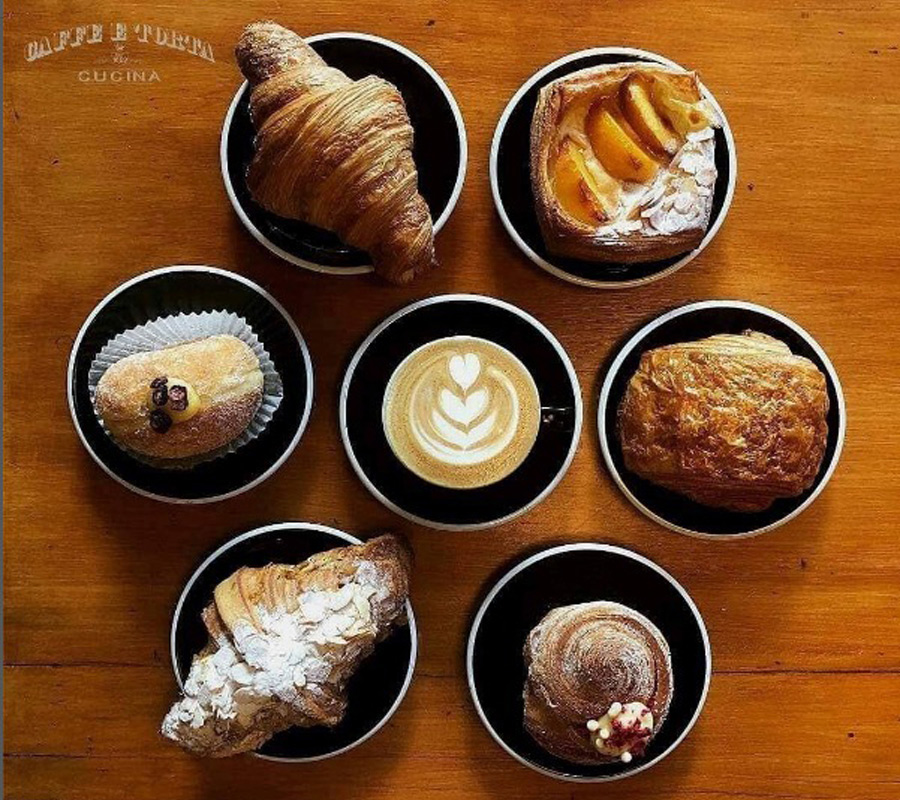 Melbournians love coffee and Caffé E Torta which was established in 1869 is known for its coffee and lamington cake. The menu includes espresso, chai latte, long black with options of almond milk, soy milk and oat milk. While sipping a cappuccino and biting into a delicious lamington, Janet delved into the history of coffee in the city.  
She said, "In the 1880s, coffee palaces were started to attract people away from alcohol. However, during the Depression, they closed down and coffee carts selling coffee emerged. During the war, American soldiers fuelled the coffee culture and Melbournians learnt how to roast coffee beans in a particular way, just the way the American soldiers liked it." Post World War II, Greek, and Italian migrants settled in the city and added a European touch to the beverage.
The espresso machine helped coffee to reach every household while cafes that were family-friendly were also selling the beverage. Coffee kept getting better with competition from various communities and nationalities and today Melbourne is counted among the top coffee destinations of the world. From international barista awardees to exclusive roasts that are coveted globally, Melbourne has brewed its way into peoples' cups and hearts.  
Where: Little Collins Street which is the hub of haute couture 
4) Gewürzhaus Spice House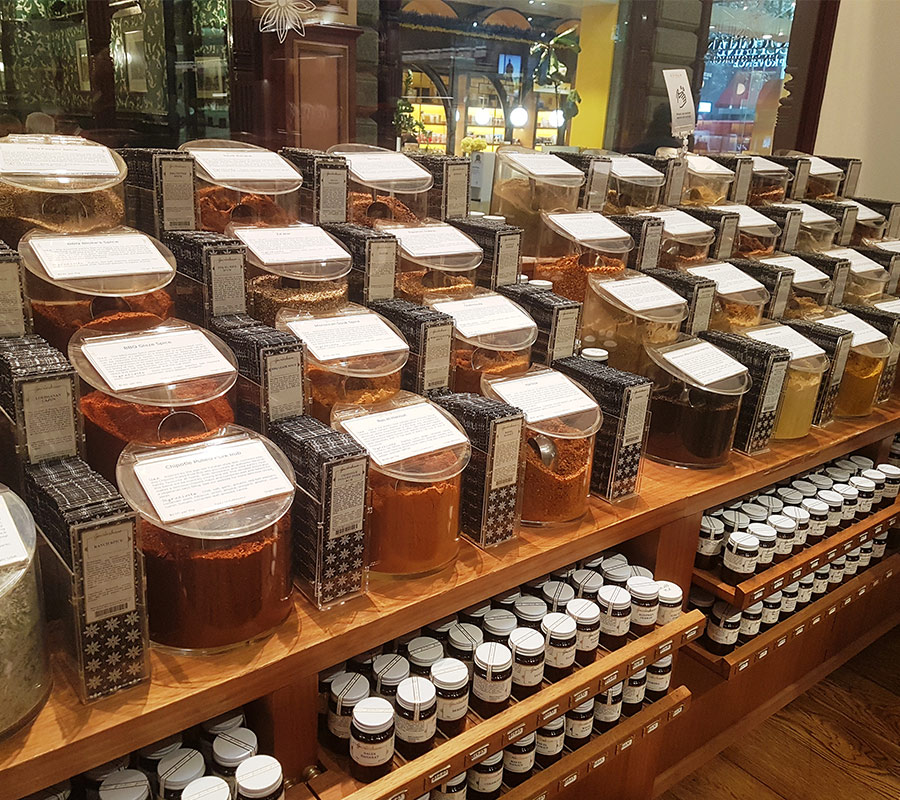 Relishing the scrumptious food and sipping coffee was a memorable experience but it also made me wish that I could take home a slice of Australia. On sharing this aloud with Janet, she smiled and replied, "I have just the store for you. In fact, it was already on our itinerary and I wanted it to be a surprise for you."  We walked, crossing Melbournians and tourists dressed in smart coats and boots till we reached Gewürzhaus Spice House. Gewürzhaus which means spice house was started 12 years ago by two German ladies who are the fourth generation of home cooks in their family. 
The store resembled an elaborate spice box with organised sections for its 350 single-origin products that range from spices and peppers, herbs and salts to tea and sugar sourced from all over the world. I headed to the section where almost 100 blends were placed in large glass jars. These blends are prepared in small batches solely for Gewürzhaus. The name of the blend, what it can be used for, and the list of ingredients were mentioned on the top of each jar. I opened Madras curry masala and the aroma of chilli, turmeric, cinnamon, cumin, coriander, ginger, garlic, pepper and fenugreek took me back to India. The all-purpose Sri Lankan curry blend and Malay satay which included onion and lemon grass called out to me.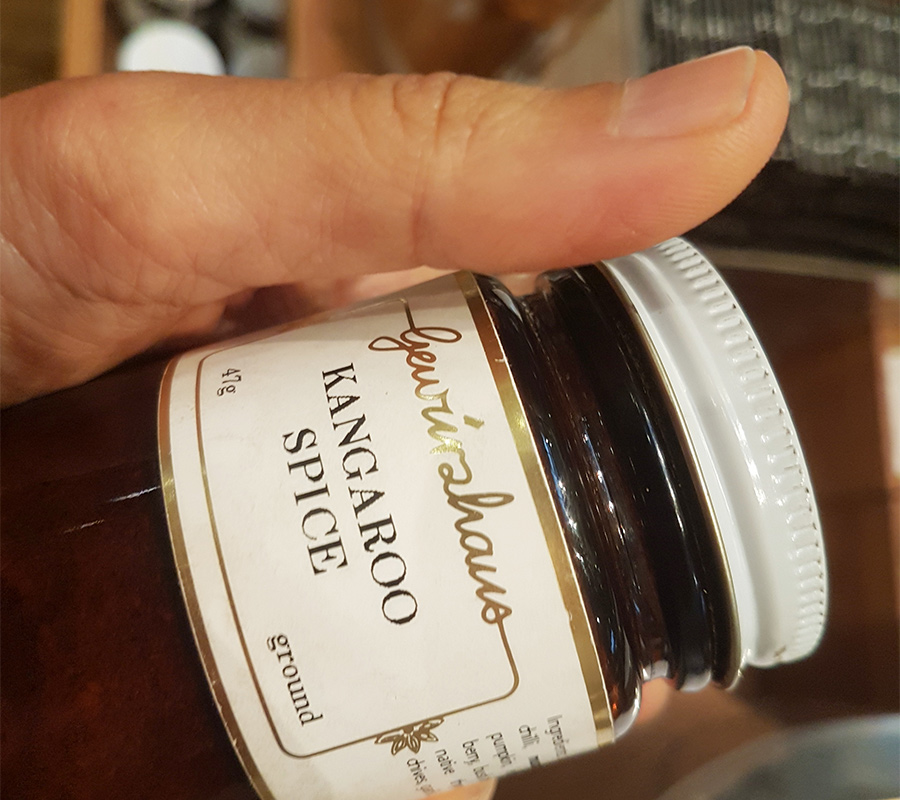 Should I buy the fiery chilli con carne from USA that was made with Mexican chillies, lemon myrtle, oregano and cloves or go with Louisianan Cajun? I settled for the versatile ranch spice which can be used as a dip, as a salad dressing, or with vegetables and meat. From Morocco, there was Moroccan souk spice but it was the ras el hanout that I self-scooped to carry back. Ras el hanout is ranked among the most complex spice blends and this traditional blend from Morocco pairs well with couscous, meat and rice. I could get the aroma of the lavender, allspice, nutmeg and fennel which were some of the ingredients used to create it. From Australia, I chose the indigenous lemon myrtle which I had eaten at Big Esso. It would add a zing to the shortbread which I planned to bake at home. 
Carrying a bit of Australia, Morocco and the US, I realised that these diverse blends showcased the ethos of Melbourne, of embracing varied culinary cultures and blending them harmoniously with its own. 
Where: The very trendy Block Arcade on Collins Street
Photo: Shutterstock; featured brands; Khursheed Dinshaw