When one thinks of Goa, images of pristine sandy beaches, vibrant nightlife, and thrilling water sports often come to mind. However, there's a side of Goa that remains lesser-known but equally captivating - its charming villages. Nestled amid lush greenery, these villages offer a glimpse into the heart of Goan culture, traditions, and a tranquil way of life.
Goa's villages paint a beautiful tapestry of traditions and customs that have been preserved over generations. The villagers' warm hospitality and simple lifestyles welcome travellers seeking a break from the bustling beach scene. Locals engage in traditional occupations, celebrate festivals with fervour, and uphold age-old rituals. The sense of community and belonging is strong, which reflects in every aspect of village life.
And so, this monsoon season, choose to visit the Goa villages for a unique holiday experience. Here's a list of the best villages in Goa you can visit.
1. Aldona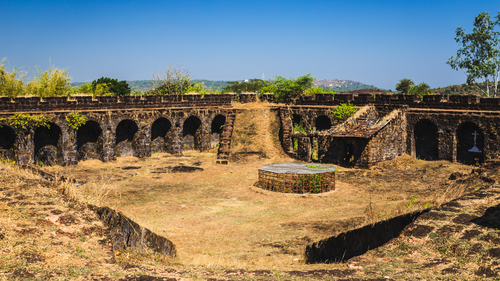 Tucked away on the banks of the Mapusa River, Aldona exudes an old-world charm that captivates visitors with its rich history and traditional Goan houses. The village is home to St. Thomas Church, dating back to the 16th century, adorned with intricate wooden carvings and grand facades. The Aldona Fort, now in ruins, offers panoramic views of the surroundings. Explore the narrow winding streets, interact with friendly locals, and witness the traditional occupations of fishing and agriculture.
2. Loutolim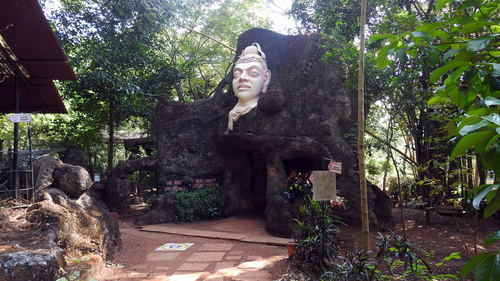 Located in South Goa, Loutolim enchants travellers with its beautiful Portuguese-style mansions and a glimpse into Goa's colonial past. Visit the Figueiredo House, a grand mansion converted into a museum, which showcases antique furniture, porcelain, and art pieces. The village is also home to the famous BigFoot Cross Museum, exhibiting a wide array of traditional Goan footwear and artefacts. St. Sebastian Chapel, known for its stunning frescoes, adds to the village's architectural allure.
3. Divar Island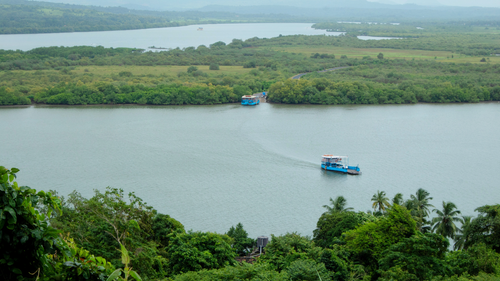 Divar Island, situated on the Mandovi River, presents a tranquil escape from bustling city life. Accessible by a short ferry ride, this island is a treasure trove of old-world charm, with its well-preserved Indo-Portuguese houses and lush green landscapes. Visit the Our Lady of Piety Church, known for its Baroque-style architecture and exquisite interiors. Explore the island on a bicycle, indulge in local cuisine, and take in the serenity of rural Goa.
4. Netravali
For nature enthusiasts, Netravali offers a perfect retreat with its dense forests, cascading waterfalls, and breathtaking vistas. The village is located in the Eastern Ghats, making it an excellent destination for trekking and wildlife spotting. The Netravali Wildlife Sanctuary houses various species of flora and fauna, making it a haven for nature lovers. Don't miss the Dudhsagar Waterfall, a short distance away, which is a majestic sight during the monsoon season.
5. Chorao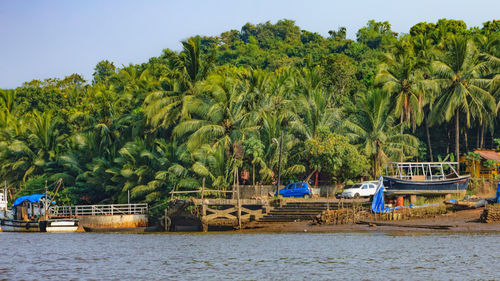 Nestled on Chorao Island, this village is a haven for birdwatchers and wildlife enthusiasts. The Dr Salim Ali Bird Sanctuary, named after India's eminent ornithologist, is home to a myriad of avian species. Kayaking through the mangroves and spotting various migratory birds is an unforgettable experience. Apart from the sanctuary, the village offers a peaceful environment, ideal for leisurely walks and exploring traditional Goan houses.
6. Chandor
Chandor is a village steeped in history and heritage, boasting magnificent old mansions, ancient temples, and churches. The Braganza House, one of the grandest residences in Goa, showcases an extensive collection of artefacts and antiques. The village is also home to the Chandreshwar Bhuthnath Temple and the St. Thomas Church, both architectural marvels with rich historical significance. Chandor provides a glimpse into the opulence and cultural opulence of Goa's past.
7. Quepem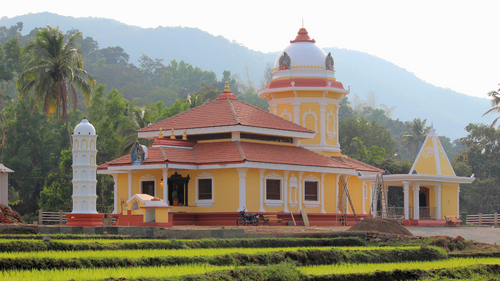 Quepem is a lesser-known village in South Goa that boasts a significant number of ancient temples and historical landmarks. The Shri Damodar Temple, dedicated to Lord Shiva, is a prominent religious site and a masterpiece of Goan temple architecture. The nearby Shri Chandranath Temple, situated atop a hill, offers breathtaking views of the surroundings. Apart from the temples, Quepem's lush greenery and serene ambience make it an ideal destination for unwinding and soaking in the spirituality of the place.
8. Usgalimal
For history and archaeology enthusiasts, Usgalimal is a village worth exploring. The village is renowned for its prehistoric rock carvings, known as petroglyphs, which date back over 20,000 years. These ancient engravings offer valuable insights into the life and culture of the early inhabitants of Goa. Visiting the Usgalimal Rock Carvings site is a fascinating journey back in time and an opportunity to connect with the region's distant past.
---
Photo: Shutterstock