Think August and the long upcoming weekends will surely entice you to sneak out of the city. With Independence Day (August 15, 2022) falling on Monday, Raksha Bandhan (August 11, 2022) and Janmashtami (August 18, 2022) on Thursday, and Ganesh Chaturthi (August 31, 2022) on Wednesday—all you need to do is take a couple of days off for that much-needed vacation. With international travel having opened, how about taking a short and direct flight to an overseas destination around India? The visas for these countries are also easy to get.
From scuba diving in the Maldives and seeing the Hajar mountain range in Ras Al Khaimah from the world's longest zipline to eating endless scoops of ice cream at the Museum of Ice Cream in Singapore and the island hopping in Phuket—each destination offers its own unique charm.
Here are 10 international weekend getaways:
1. Ras Al Khaimah, UAE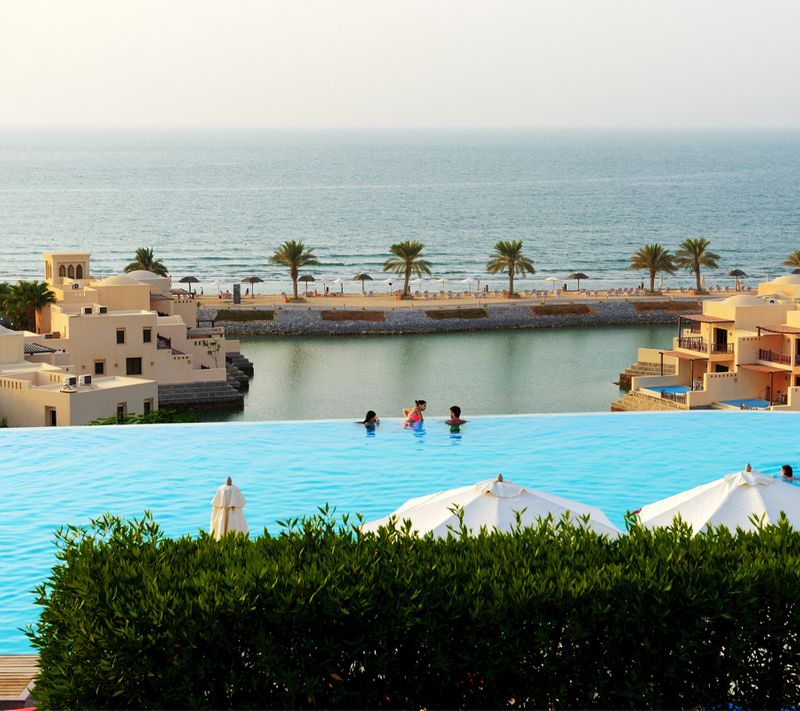 Adventure junkies, this one's for you. The world's longest zipline is just a short flight away in Ras Al Khaimah, which is cementing its reputation for outdoor activities. Drive up a snaking road along UAE's highest mountain, Jebel Jais, to swish along a 2.8 km wire at a heart-stopping 150 km per hour for two minutes. The adrenalin rush doesn't stop here. There's sledging, hot air ballooning, and the country's highest campsite where one can settle down for an evening picnic—watching the sun set behind the brown, jagged peaks of the awe-inspiring Hajar mountain range. At the Suwaidi Pearl Farm, get a peek into the history of pearl fishing and how people scoured the ocean in search of oysters. Ras Al Khaimah's raw beauty is incredible. Known as the "Nature Emirate" of the UAE, it encompasses the desert, the sea, and mountains with plenty of luxury hotels located along its beachfront.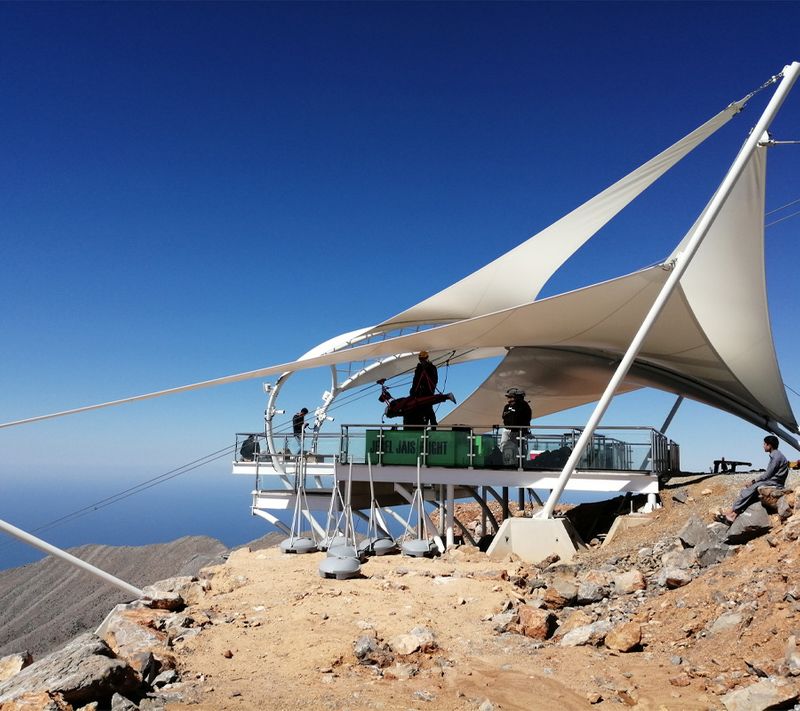 Fly to Dubai (3 hours from Mumbai) and then drive one hour to reach Ras Al Khaimah
2. The Maldives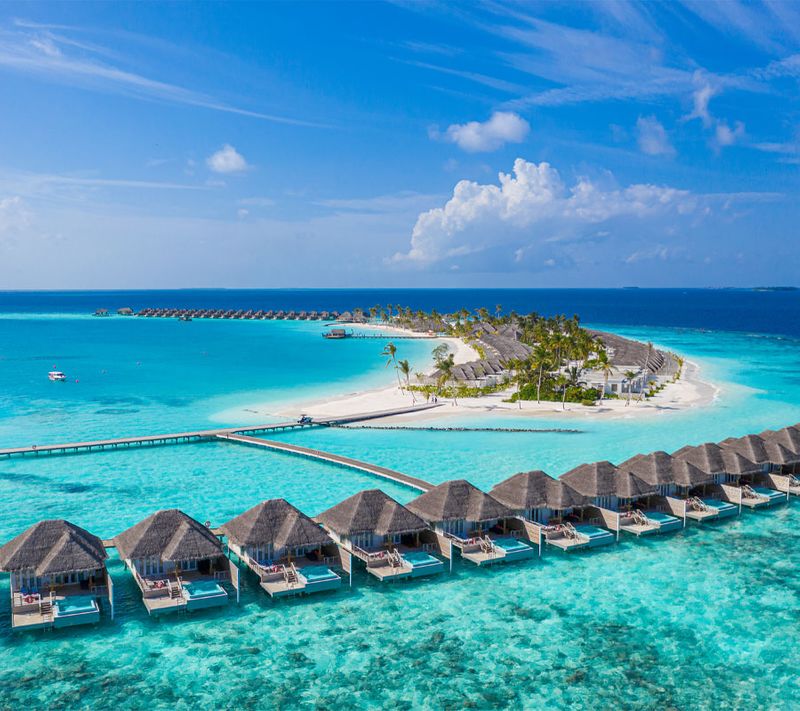 Water babies, there's no better place than the Maldives to swim, snorkel, and explore the beauty under the emerald waters here. The stunning coral reefs make it one of the best destinations in the world for diving. Those who are environmentally conscious can even plant new corals to help regenerate reefs that have been damaged. With white beaches, sun-kissed islands, and luxury resorts sprinkled all along private islands, the range is huge but chooses the hotel carefully because the ones far off can only be accessed via a seaplane, while others are just a boat ride away. If a luxury resort is not what you are looking for, Maldives also has a number of guesthouses.
There are direct flights from Mumbai, Delhi, Bangalore, and Kochi to Male, Maldives. The shortest duration is from Mumbai – 2 hours 45 minutes. 
3. Singapore
This tropical country keeps adding new attractions to draw even those who have visited earlier. The year-old Museum of Ice Cream Singapore is not just for children but all ice cream lovers. This interactive, Insta-worthy museum has larger-than-life installations, the world's largest rainbow, and of course unlimited servings of ice creams that are included in the ticket price. Scentopia in Sentosa Island is for those who love perfumes; here you can attend perfume-making workshops and personalise a scent for yourself. The Jewel at Changi Airport has the tallest indoor waterfall in the world and a number of shopping and dining outlets. Foodies remember many new restaurants, bars and hotels have opened up as well. 
Mumbai, Delhi, Bangalore, Chennai, and Kolkata have direct flights to Singapore. The shortest flight duration is 4 hours 10 minutes from Chennai 
4. Dubai, UAE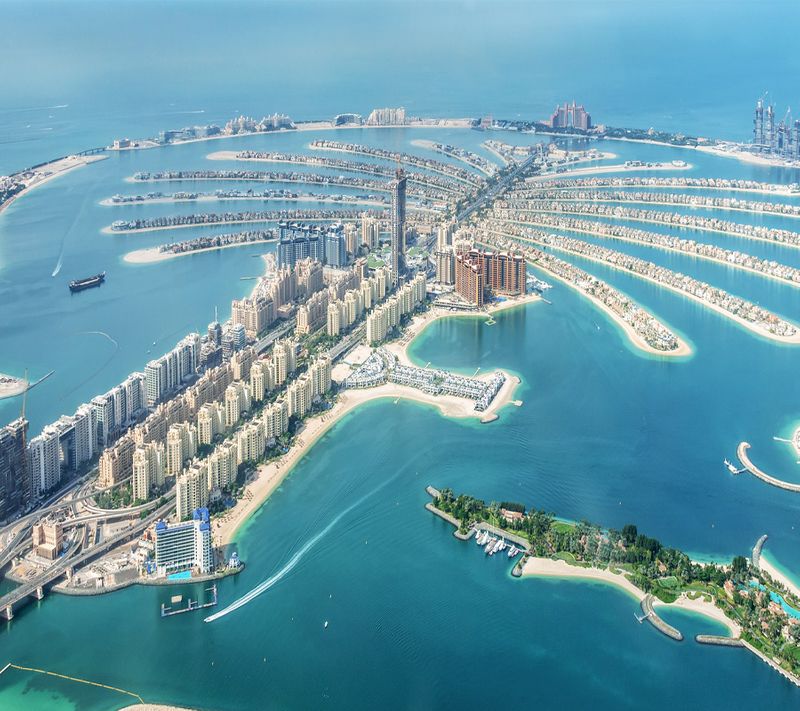 This glitzy and glamorous city never falls behind in ensuring that visitors can immerse themselves in new experiences. For starters, don't think twice about visiting the Museum of the Future, that opened in February, to get a peek into what the world will be like 50 years down the line. The building itself is an architectural marvel. Be sure to book tickets in advance because they are in high demand. The famous wax museum, Madame Tussauds, opened last year with 60 statues. At the swanky new Dubai Hills Mall, when your shopping bags are full, head to the city's fastest indoor roller coaster ride inside the mall itself. In fact, Dubai Tourism has launched a hard to resist offer, 'Stay More Pay Less'—where visitors pay for five nights for a seven-night stay and for three nights for a five-night stay. This is valid for more than 60 hotels.
There are several direct flights from metro cities to Dubai. From Delhi and Mumbai the flying time is about 3 hours.
5. Kathmandu, Nepal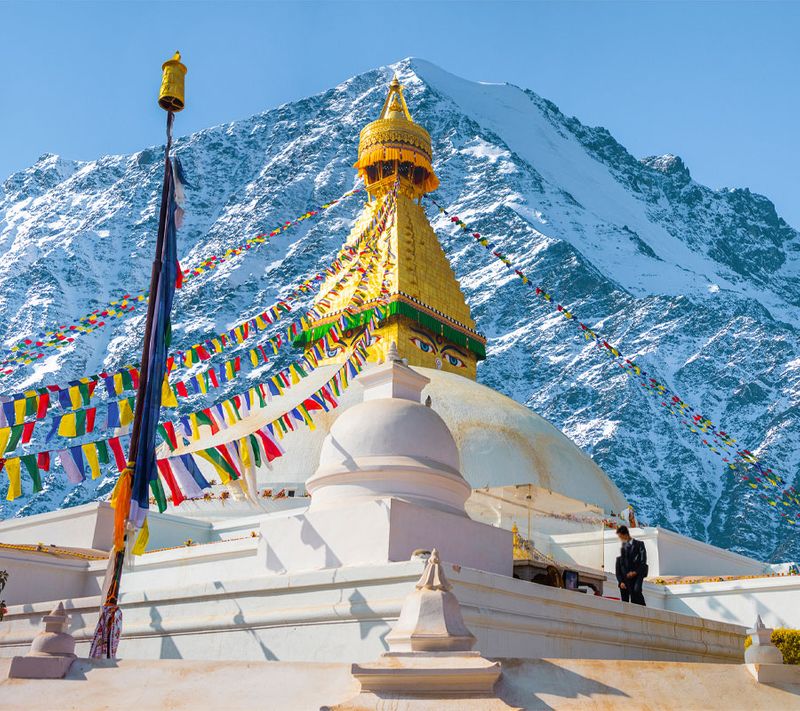 We know what you're thinking but stop those thoughts right there. A holiday in Kathmandu is not just about historic stupas and temples—there's a quotient of glamour as well when you hit a casino or listen to live music in a bar. This city offers a lot for first-time travellers—great food, bars, local beer, history, the culture of course, and that much-needed glimpse of Mount Everest. Yes, take the one-hour Everest flight offered by Buddha Air and Yeti Airlines that takes you along the spectacular, snow-capped Himalayan range and lets you glance fall upon the world's tallest mountain. Don't leave without trying the local Nepali cuisine, especially the Thakali thali at Jimbu Thakali.
The flight from Delhi to Kathmandu is 1 hour 35 minutes and from Mumbai, it is 2 hours 30 minutes. 
6. Phuket, Thailand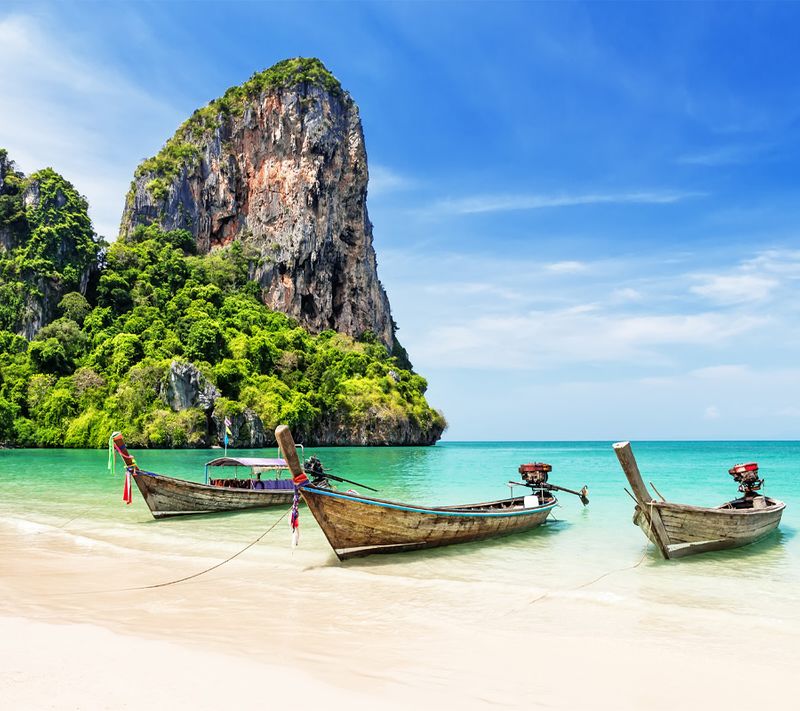 Sun-kissed beaches, underwater activities, nightlife and delicious fresh seafood—Thailand's biggest island has all the trappings for a perfect beach holiday. It also has a lesser explored side; Phuket is culturally rich with temples, shrines, national parks as well as an Old Town with interesting museums and architecture. Day trips to the iconic Maya Bay (made famous by the 2000 film The Beach) which was closed in 2018 because of degradation caused by mass tourism, have restarted. While lavish hotels and resorts have always peppered the entire island, there are some new ones that have opened up. 
There are direct flights from Delhi and Mumbai to Phuket. The flight duration from Mumbai is 4 hours 20 minutes.
7. Hanoi, Vietnam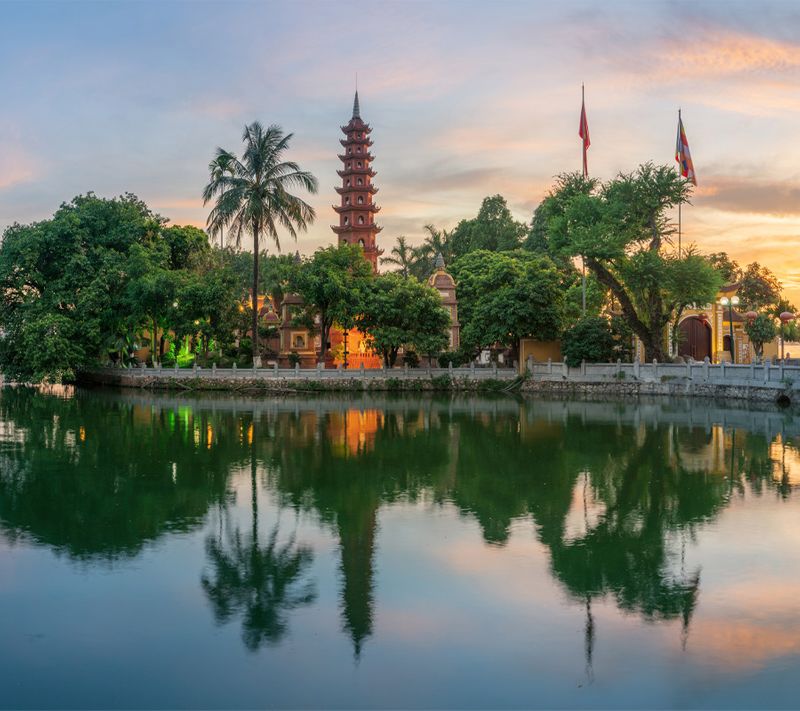 Vietnam's capital is known as the city where old meets the new. Here you can switch effortlessly between exploring its ancient culture and relaxing at a cafe in its buzzing alleyways, drowning a local beer in many of its watering holes, gobbling down some seriously delicious street food, and then strolling along the Hoan Kiem Lake in the evening. Taking a walk in the Old Quarter, visiting the One Pillar Pagoda, Ho Chi Minh Mausoleum, Temple of Literature, National Museum of Vietnamese History, and watching a water puppet show should be on your itinerary here. Take time out to get a birds-eye view of Hanoi from the observation deck of the Lotte Centre on the 65th floor.
Mumbai and Delhi have direct flights to Hanoi. The flight duration from Delhi is 4 hours 10 minutes. 
8. Doha, Qatar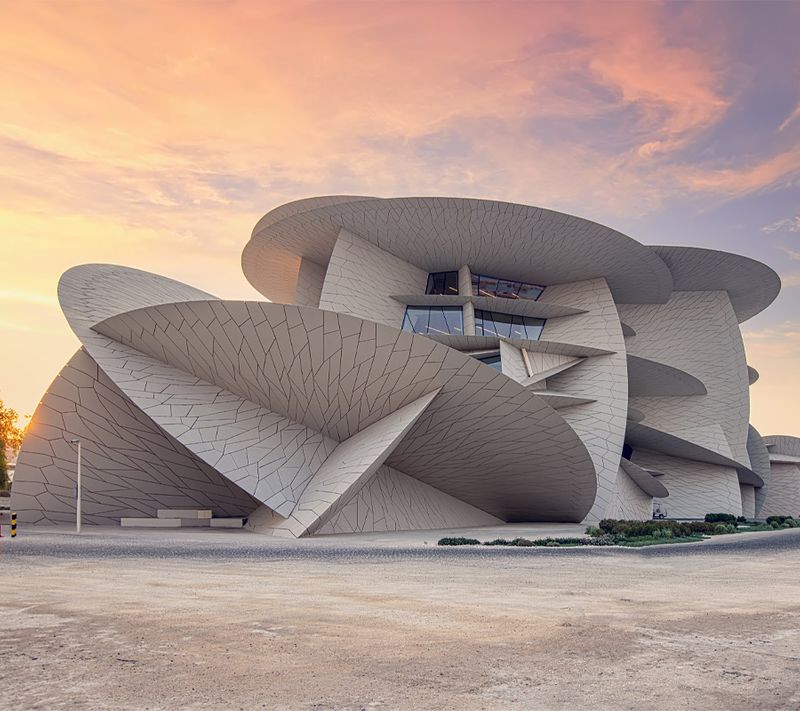 With just a few months to go for the FIFA World Cup (21st November to 18th December) in Qatar, which the entire country is gearing up for, many new attractions have opened to welcome visitors. The exciting rides at a new indoor theme park, Quest Doha, include the world's tallest indoor rollercoaster. Doha even has a Children's Mall designed like a gift box so it is perfect if children are accompanying you. Roam around Souq Waqif to pick up spices, perfumes, and textiles and stroll through Villaggio Mall, a Venetian-style mall. There's a lot of art in Doha as well—visit Qatar's Museum of Islamic Art and a contemporary art space housed in a former fire station. Venture out to take a couple of day trips around Doha such as a desert safari or a dhow cruise.    
Delhi, Mumbai, Chennai, Kochi, and Hyderabad have direct flights to Doha. The flight duration from Mumbai is 3 hours 20 minutes
9. Seychelles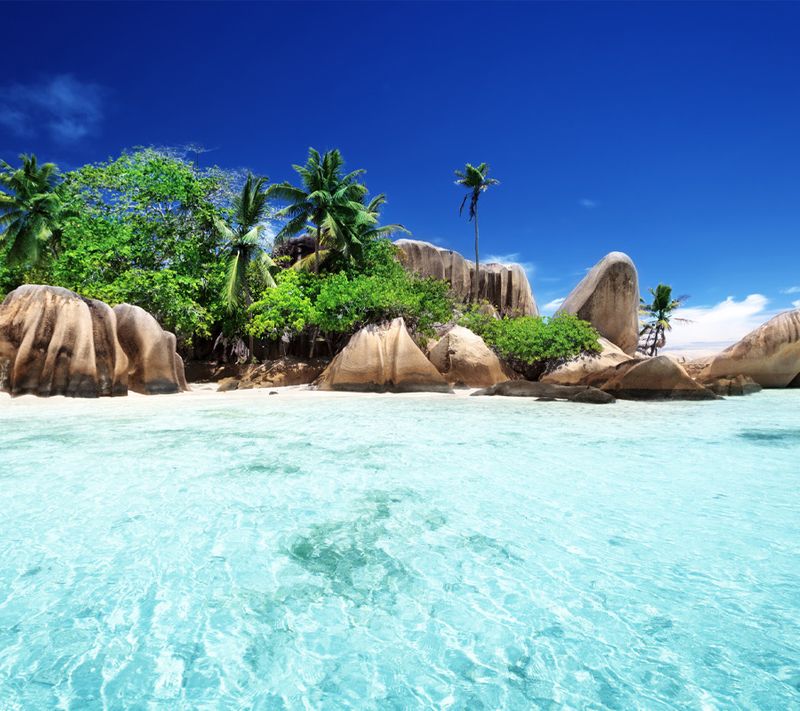 This gorgeous island country is blessed with white sand beaches, hills, and blue waters of the Indian Ocean, and it is an archipelago of 115 islands. Mahe is the largest island and the airport is located here. It's home to a number of luxury hotels, resorts, restaurants, bars, nightclubs, and cafes. Those who are interested in sailing, swimming in the ocean, diving, or fishing have reached the right place for there are a number of such water-based activities that one can do.
There is a direct flight from Mumbai to Seychelles, which is 4 hours 25 minutes
10. Muscat, Oman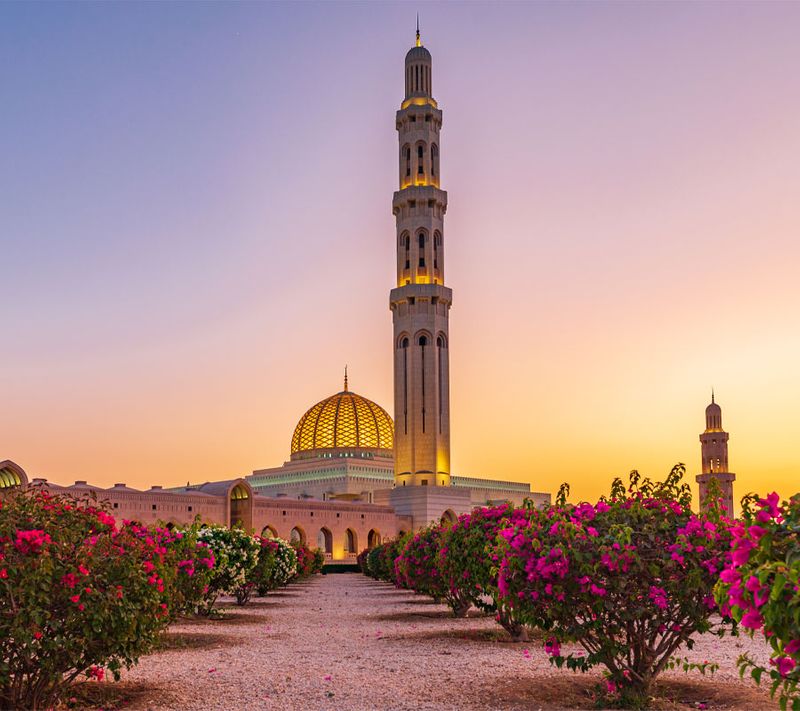 Oman's capital city offers much to first-time visitors—from mosques and museums to dolphin watching and beaches. The Sultan Qaboos Grand Mosque is an iconic landmark and you must step inside to see how pretty it is. The Museum of Illusions is not just for children but will fascinate adults too with its unique rooms. It's located in the Mall of Muscat so you can splurge there—but if you'd rather shop locally, there is the Mutrah Souq. The Oman Aquarium is the largest aquarium in the Middle East and you can watch sharks, octopuses, crocodiles, and penguins here. Don't miss it. 
Delhi, Mumbai, Kochi, Chennai, Hyderabad, and Bangalore have direct flights. The flight from Mumbai to Muscat is 2 hours 40 minutes. 
---
Photo: Shutterstock