November comes with a lot of holidays and long weekends every year, and with how perfect the weather in the month is, it only makes sense that one heads out for a vacation.
Whether it is a weekend getaway you have in mind, or a week-long leisurely trip, these Indian destinations to visit in November are sure to delight you. It is in fact the best time to visit destinations like Goa, as it is right before the peak season, and Bharatpur, as the migratory birds have started arriving.
Here are some Indian destinations to visit this November
1. Pondicherry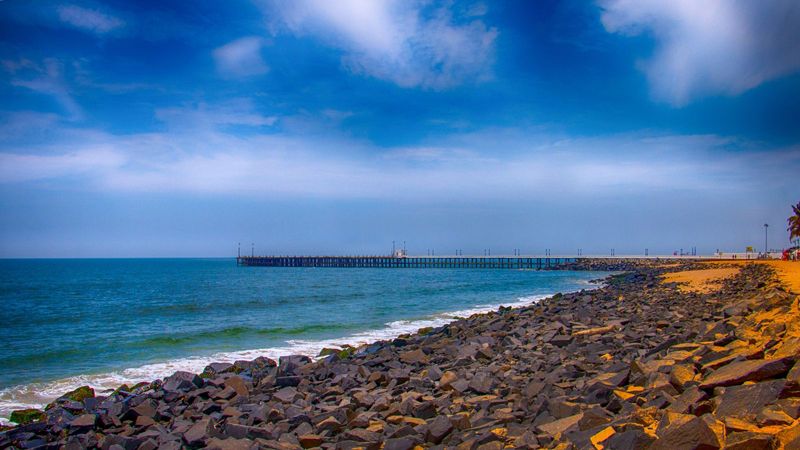 One of the best months to visit Pondicherry is November. You can appreciate the splendor of the French colony and its architecture since the temperature is just right—it's not too hot or too chilly. Take an early morning stroll through White Town's streets and stop at Le Cafe for a tea while watching the sun rise over the picturesque coastline. Remember to visit Matri Mandir and Auroville. They can provide you with an unforgettable experience and provide you the chance to meet new individuals from other nations. Ousteri Lake, Serenity Beach, and Paradise Beach are additional tourist destinations.
2. Goa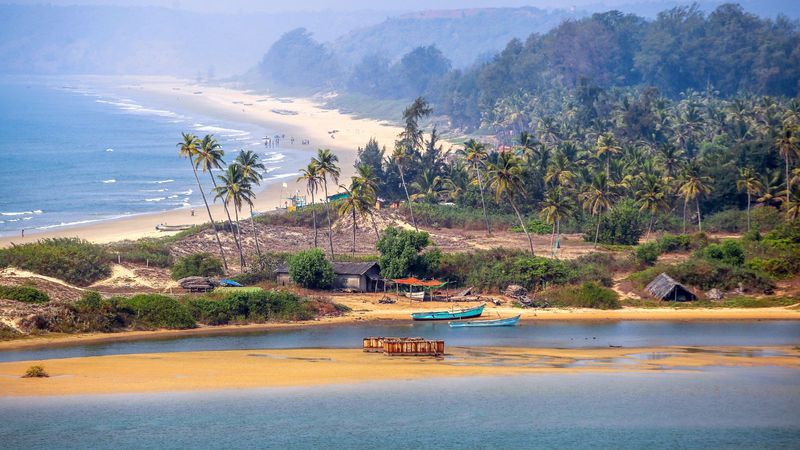 When the weather is good, you don't have to worry about rain —you can spend the whole day at the beach or visiting the many tourist attractions. With the water reaching 29ºC, numerous beaches provide a wide variety of water sports activities. You can pick from a variety of activities like wind surfing, scuba diving, snorkeling, paragliding, waterskiing, water scooters, speed boat and banana boat excursions, and more. Nearly every beach shack has reopened and is now serving food and beverages. The umbrellas and sunbeds are free. Choose a shack, grab a sunbed, place food and drink orders, and you're set to unwind and enjoy yourself. Play beach volleyball or, if you'd like, have a massage. In addition, Goa's party season starts in November.  Everything is full of enthusiasm.
3. Jaisalmer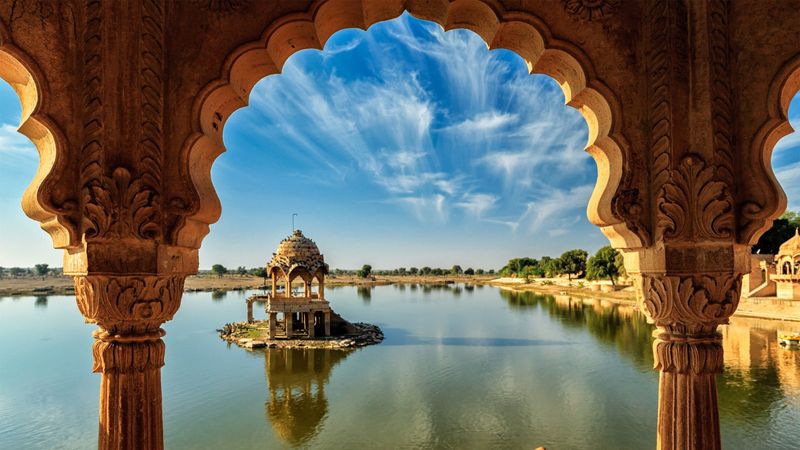 The ideal time to visit Jaisalmer is between October and March because of the excellent weather during this period. Located in the center of the Thar Desert, one should avoid the intensely hot and dry summers. Your body would undoubtedly suffer from the heat, making it impossible for you to fully enjoy your trip. Warm clothing is required throughout the winter months because the temperature might drop as low as one or two degrees Celsius, especially at night. Thus making Monsoon the ideal time to visit Jaisalmer. You may catch a glimpse of some greenery blooming on the parched turf during this period. A must-see destination, Jaisalmer is a lively, colorful city with an even more exquisite culture.
4. Kashmir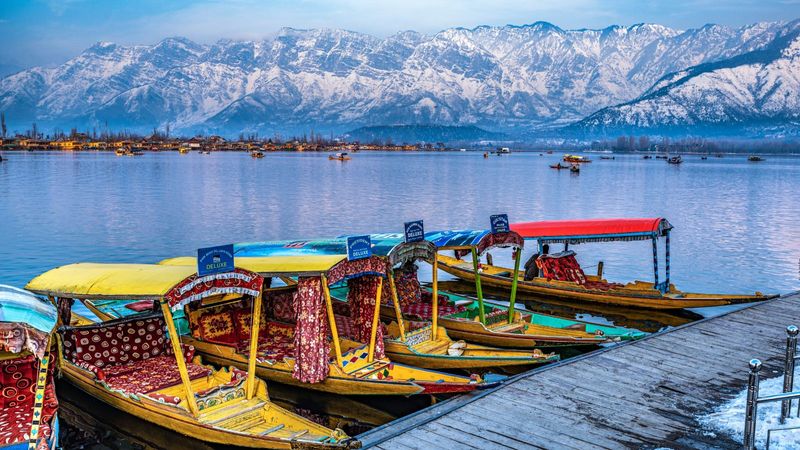 November is the peak season of autumn in Kashmir. An array of vibrant colors blankets the entire valley. Green grass is turned into golden carpets. Because of its serene natural beauty, Kashmir is also referred to as the paradise on earth. It's among the greatest destinations for vacations. November is a great month to visit Kashmir because of the comfortable daytime temperatures and somewhat chilly evenings. In Kashmir, this is the height of autumn. When planning a trip to Kashmir in November, the days are ideal for sightseeing and there are many exciting activities to do.
5. Sundarbans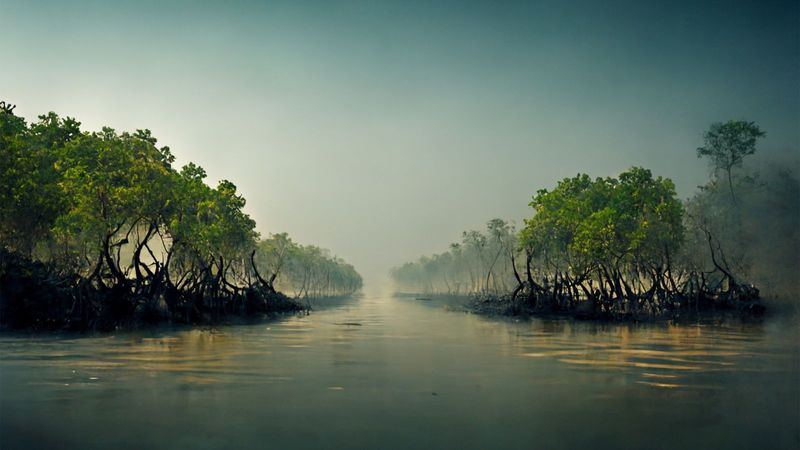 During this time, the Sundarbans can be said to be in their 'tourism season.' Starting in November and continuing through January and December, the weather is nice. February and March are the hottest months. Unusually, a large number of people visit the Sundarbans during the height of animal sightings, exceptional weather, and festive holiday spirit.
6. Ujjain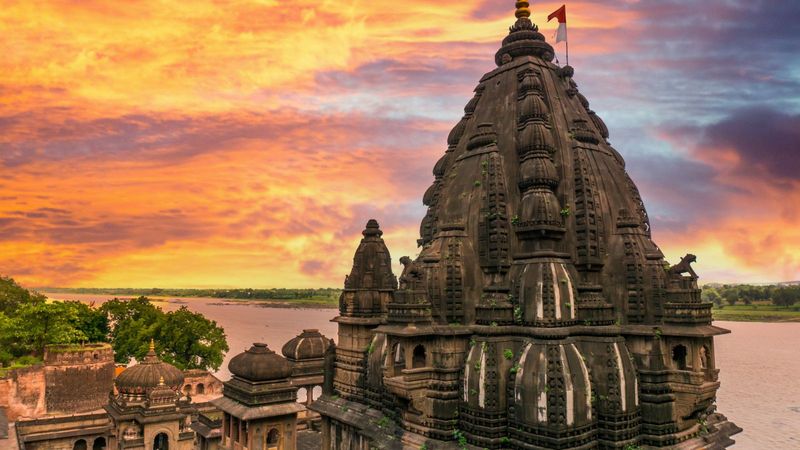 Located on the banks of the Kshipra River, Ujjain is a major Hindu pilgrimage site and is part of the stunning state of Madhya Pradesh in India. The largest assembly of people on Earth is located here, along with the oldest temple in the world, Mahakaleshwar Temple, a significant Hindu pilgrimage site. The well-known Bade Ganesh temple, which has vibrant statues of Ganesh within, is another important attraction in this area. The winter months in Ujjain are pleasant with moderate temperatures. This can be a pleasant time to travel to the city. If you are visiting Ujjain at this time of year, remember to pack plenty of winter clothing because the nights can get very cold.
7. Bharatpur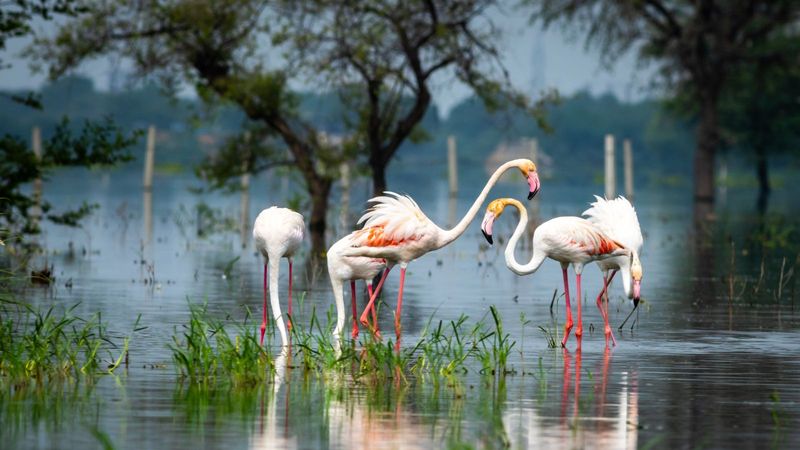 A UNESCO World Heritage site, Bharatpur National Park is situated in Bharatpur, Rajasthan. It is a well-liked weekend escape from Delhi in the fall and winter because of its closeness to the capital.
Hundreds of water birds that are native to Afghanistan, Turkmenistan, China, and Siberia are among the park's 366+ bird species, along with 379 plant species and about 30 mammal species. Bharatpur Bird Sanctuary is an intriguing destination for wildlife photographers and bird watchers because these birds visit India in the winter. For observing local birds and observing migratory birds, November is the ideal month to visit Bharatpur Bird Sanctuary.
---
Photo: Shutterstock