DIGITAL COVER
Life's A Vacation For Mouni Roy
And her vacation pictures are breaking the internet one picture at a time. Read on to find out how Mouni Roy accomplished her dream travel goals.
You either live to travel or travel to live. Either way,  you cannot be more excited as the season of travel is officially upon us. Most of us travel to learn, discover, explore, enjoy, and feel enriched. And our April cover shoot captures this lost joy of travel—something that the pandemic-induced lockdown kept us away from for a long time. 
Mouni Roy, our April Digital Cover Star, is someone who understands the difference between being a tourist and a traveller. Mouni is not just a globetrotter—but is fuelled by wanderlust to explore local treasures and bask in the glory of each destination she visits. She channels this spirit of travel effortlessly through the many moods she dons as our April Digital Cover Star. The Bollywood and TV actor's travel diaries are sure to fill you with envy with her adventures and gorgeous pictures. Her Instagram feed is brimming with pictures that often make headlines - featuring a gorgeous Mouni posing against breathtaking locales in Sri Lanka, London, Maldives, Thailand, Italy, Amsterdam, Dubai, Kashmir and Goa. 
Her wedding to Dubai-based businessman and investment banker Suraj Nambiar on January 27, 2022, was one of the first celebrity weddings of the year. Naturally, it took the internet by storm—and their candid and picturesque wedding images from Goa were soon floating everywhere. Effortlessly making her way from one beautiful place to another, just as she transitions from the small screen to movies, she admits that Goa is one of her favourite places that she has visited so often, that she has lost count. The others include London and Dubai. Her recent visit to Sri Lanka was a treat to the beach-bum that she is. "I had the best time travelling to Sri Lanka. I visited all their beaches, soaked in the sun and had fun in the water," Mouni tells us in a breezy conversation during the cover shoot. 
It was an unusual day when we met Mouni. Mumbai was experiencing a heatwave in March. To raise the temperatures further, the effervescent actor Mouni Roy stepped into the Novotel Mumbai Juhu Beach Hotel—where we were shooting our April cover—looking no less than a fashionista in a black co-ord set and matching sunnies. Serious and pragmatic one minute, bubbly the next; we were struck by her charming vibe and vivacity. Soon as we realised there's more to Mouni than what meets the eye, we couldn't wait to converse with her to find out. 
The making of an avid traveller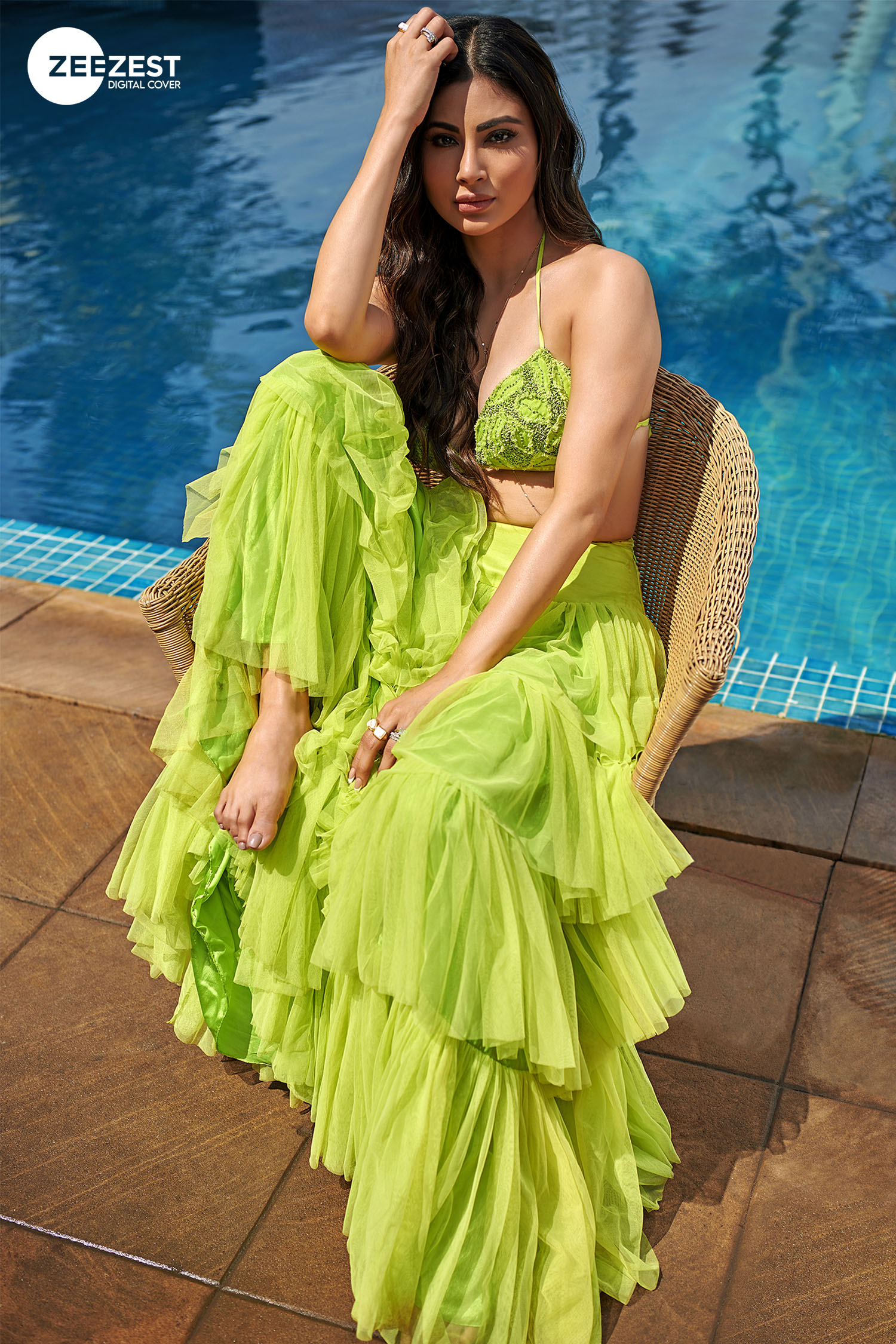 "I come from a small town called Cooch Behar, and the first time I left that place was to go to Delhi for higher studies at the age of 16. Until then, and a few years after that too, the only travel I did was through novels, especially classics by the likes of Jane Austen and Charles Dickens," Mouni reveals as we quiz her on her early memories of travel.
The vivid mentions of places, neighbourhoods, and culture in her favourite books would eventually go on to shape the kind of journeys she would undertake. Recalling her first-ever trip to London, she says, "I was thinking of Charles Dickens and Jane Austen, and what I had read and heard about the countryside in their works. At the same time, I was comparing those pages with reality. It was so much fun."
Cut to 2019, Mouni stayed in Dubai for almost two years during the pandemic. Luckily, that's where her best friend, her family, and beau Suraj reside. Staying in the foreign land for such a long period had its perks, says Mouni, and over time, she fell in love with Dubai. It is the versatility of the city that won her heart, she tells us. "The richness of its original culture is combined with a mix of cultures brought by people who came here to work or study from other parts of the world. There's a sense of harmony when you look beyond the tall buildings and malls here," she adds.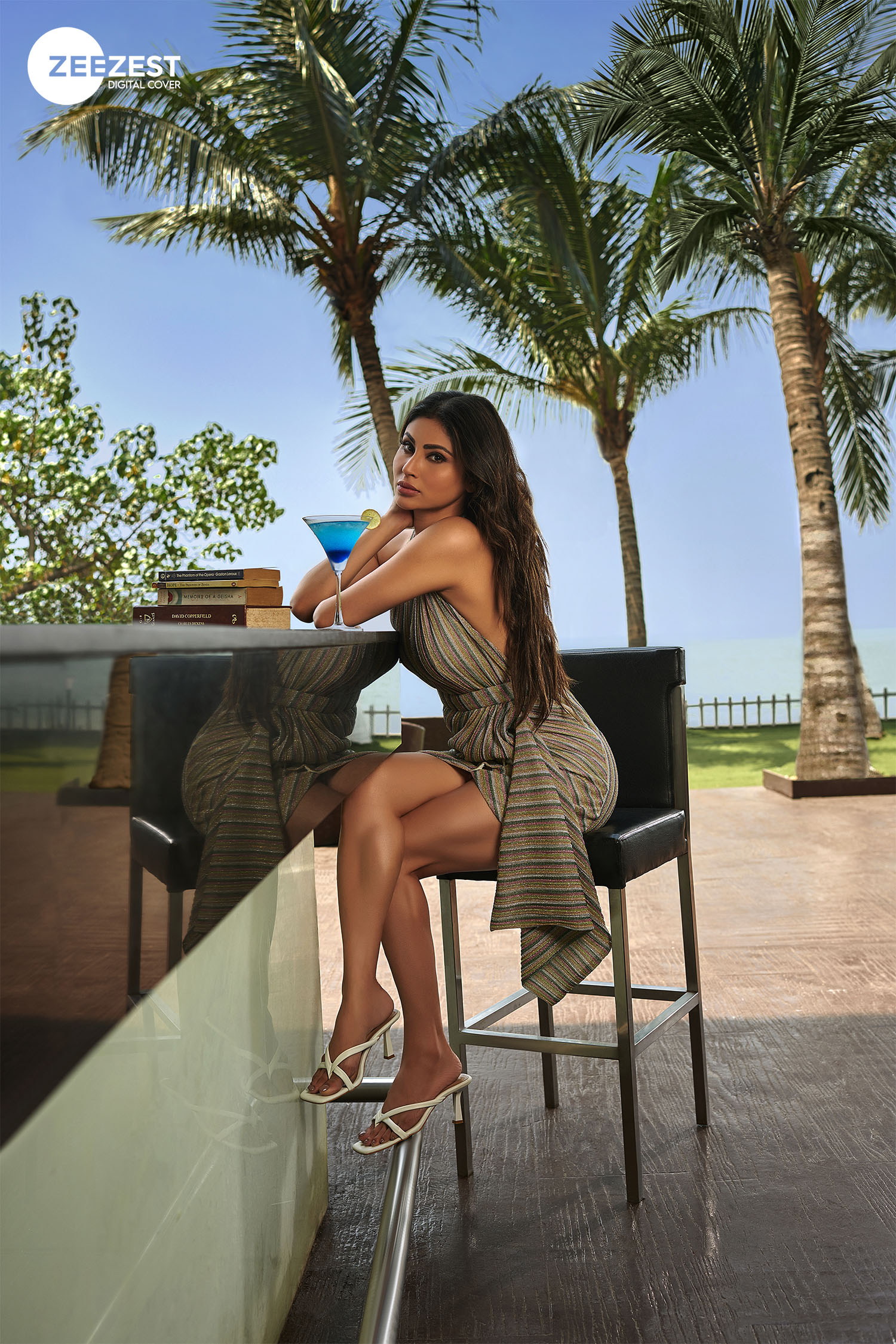 When in this bustling emirate, the actor loves to explore the varied restaurant scene, which not only offers cuisines from across the globe but also some record-making and breaking delicacies—ever heard of the 24k gold-coated steak or the black diamond ice cream? "I love going on date nights to the Laughter Factory, which hosts stand-up comedy acts by local and international artists. Also, catching up on a Broadway show. Apart from this, Dubai's beaches are a must-visit for me, and I think for everyone. If you're in the city, do take a trip to the secret beach!"
Slow travel FTW!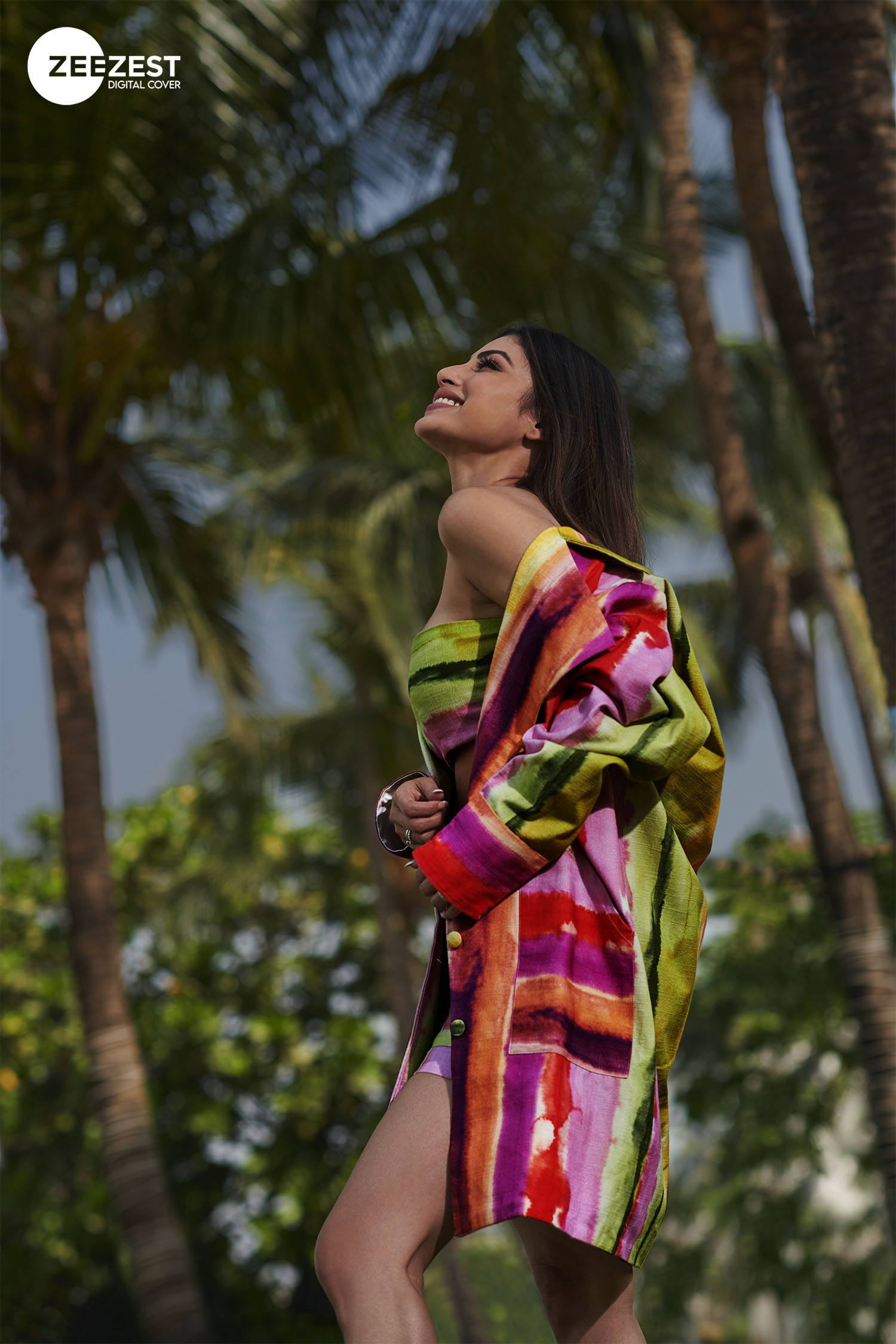 A young girl, who once travelled through her imagination, is now a spontaneous globe-trotter, exploring new destinations almost every couple of months—for work as well as for leisure. She doesn't believe in having an itinerary. Instead, Mouni prefers to make a connection to places through slow travel. "When travelling for leisure, I prefer to spend five days to a week at each destination—speaking to locals, bingeing at local eateries, visiting local parks and gardens, and soaking in the culture and history of that place as much as possible," Mouni tells us while talking about why she doesn't travel with an itinerary. "Just imagine rushing through a meal when you're eating at a café on a sidewalk in Italy!" she exclaims.
But being vegetarian in a foreign land can be difficult. How did you manage daily meals, we ask? "A few years ago, yes, it was difficult to find vegetarian-friendly places; but today, with more and more awareness on vegan and vegetarian diets across the globe, it has become easier to find places to eat."  
---
Mouni Roy's travel essentials
1. Passport
2. Books 
3. Sunscreen
4. Athleisure wear
5. Comfortable pair of shoes
---
Her biggest travel highs…
"My biggest turn-on while travelling is having the time to explore a destination in peace," reveals Mouni. She reiterates: "Small things give me joy. I love walking around and discovering little cafes, stores, books to read, and more. A few of my absolute favourites are parks and gardens. I just go and hug the trees, climb on them, and sometimes even end up sitting there to read—forgetting myself while reading a new story and, at the same time, soaking in the vibes of that destination." 
No shortcut to success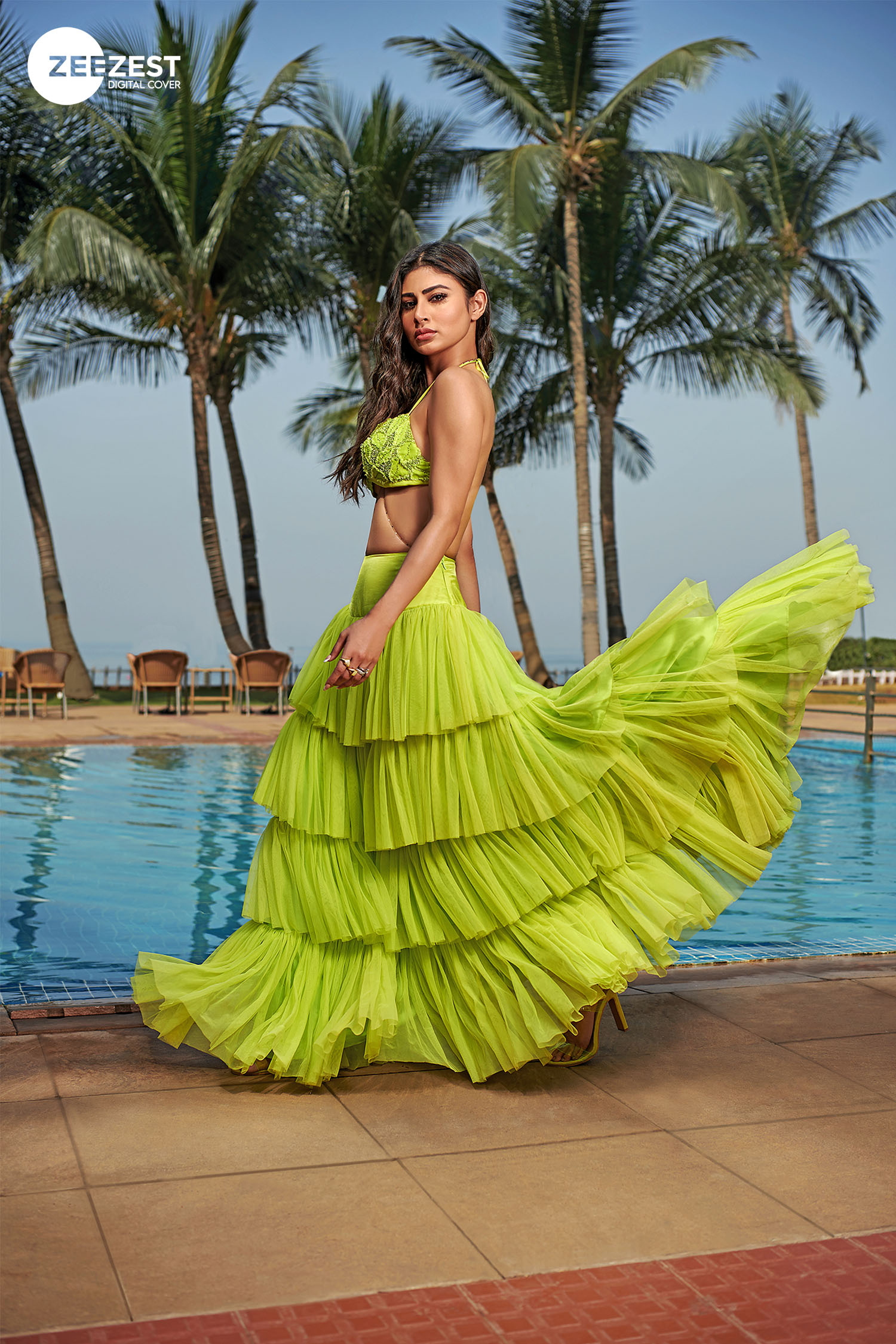 An IAS aspirant, Mouni was on track with her studies in Delhi when she got spotted by a casting director. Just for fun, she auditioned, and before she knew it, she was called to Mumbai for the assignment. She took it up as a summer job and had plans to resume her studies in Delhi soon after—but once Mouni was in Mumbai, there was no looking back. "I've been in Mumbai for the past 15 years now, and I must say that it has made me realise how passionate I am about the art of acting, regardless of the platform I work on," the actor shares.
From Krishna Tulsi in Kyunkii Saas Bhi Kabhi Bahu Thi and Shivaanya in Naagin to Uma in London Confidential—in her decade-and-a-half long career in TV, Bollywood, and OTT, Mouni has delivered some solid performances to become the successful actor that she is today. There are no shortcuts to success, she believes, and hence, has stuck to playing by the rules, committing to her craft 100%, and is still eager to learn. "I want to wake up every morning as a beginner. Learning makes me happy and so does walking this path (her career in acting)," Mouni grins and adds: "It's a rollercoaster-like journey but I wouldn't have it any other way. Every day I look forward to playing brilliant characters and showcasing my versatility as an artist." 
Although she has played diverse roles in her career, so far, Mouni still has a bunch of characters that she aspires to portray someday. Christine Daae from Phantom of the Opera, both Paro and Chandramukhi from Devdas, Elizabeth Bennet from Pride and Prejudice, and Emma from Emma are a few roles she'd like to play.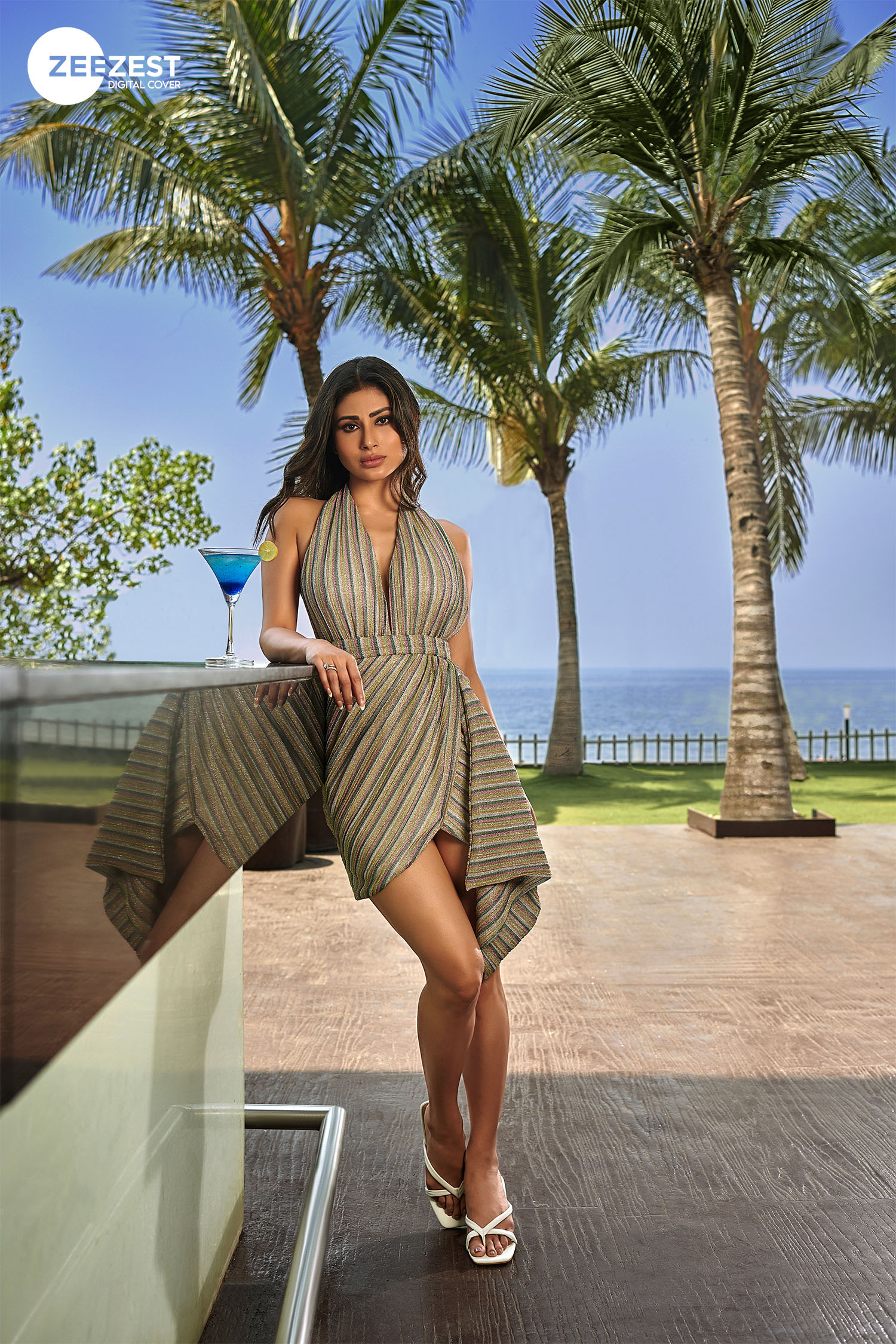 Dream roles aside, Mouni is currently looking forward to the release of her superhero film Brahmastra. Slated for release in December this year, Ayan Mukerji's Brahmastra features Amitabh Bachchan, Alia Bhatt, and Ranbir Kapoor in lead roles. Mouni has a character with grey shades in this much-awaited Bollywood film, and she describes it as 'one of the most interesting characters I have ever played.'  
When not taking on diverse roles or globetrotting, Mouni is taking on bigger roles as an entrepreneur. Motivated to create an impact on society, she, along with her entrepreneur husband Suraj, co-founded a global ed-tech platform, Ultimate Gurus. It helps people learn new skills and upgrade old ones with the guidance of leaders in fields such as film, art, sports, business, dance, and more. This one-stop learning destination was launched in February 2022, and it boasts of live and pre-recorded online courses curated by industry experts. "My aspiration as an entrepreneur is to be part of a change. As an outsider myself, I understand the importance of a learning platform like this. It provides one with an exclusive community and lets them in on the tricks and guidance to thrive in the industry from top experts," she shares. 
For Mouni, the pursuit to discover newer locales, rediscover known ones, take on diverse projects, and bring a change - in whatever capacity that she can - are conscious choices, and in the coming year, she plans to make great additions to her life story and gain more fulfilling experiences. 
---
On Mouni Roy's bucket list 
1. Watch the Northern Lights in Iceland
2. Float in the Dead Sea
3. Go bungee jumping in New Zealand
---
Credits
Editor: Sumita Bagchi  
Photographer: Rahul Sawant (Atul Kasbekar Photography)
Creative Consultant: Mitrajit Bhattacharya
Styling: Pranita Shetty
Makeup: Mukesh Patil
Hair: Queensly Chettiar
Location: Novotel Mumbai Juhu Hotel
Artist Management: Dharma Cornerstone Agency
Artist Reputation Management: Raindrop Media
OTHER DIGITAL COVERS
Check out food, Travel, health, fashion, beauty, home decor related mobile visual digital covers
View All