Steeped in mystical beauty and mighty mountains, Uttarakhand is every thrillseeker's heaven. Home to some of the most serene spots in India, the state of Uttarakhand is blessed with dramatic terrains that include gushing rivers, steep nature trails, holy peaks and mesmerisingly clear skies. The perfect spot to indulge in adrenaline-boosting adventure sports, Uttarakhand is India's number one destination for fun seekers.
Uttarakhand is also known as Devbhoomi or Land of the Gods. A befitting title because the state offers a myriad of adrenaline-pumping activities in the lap of nature. Adventure sports in Uttarakhand start with the Valley of Flowers trek in the Himalayas to white river rafting in Rishikesh.
If you are looking to experience a thrill like never before, try these 8 Uttarakhand adventure activities that will reinvigorate your soul.
8 adventure sports you must try in Uttarakhand:
1. Trekking
Uttarakhand sports include one of the most strenuous sports that test your physical and mental endurance. Gateway to the Himalayas, adventure tourism in Uttarakhand attracts trekking enthusiasts who undertake easy to extremely difficult trails for a profound experience of a lifetime. The Hemkund Sahib to Valley of Flowers trek is a popular trek among beginners. The snow-laden Nag Tibba summit is another challenging Uttarakhand adventure that is a delight to undertake if you can conquer the cold.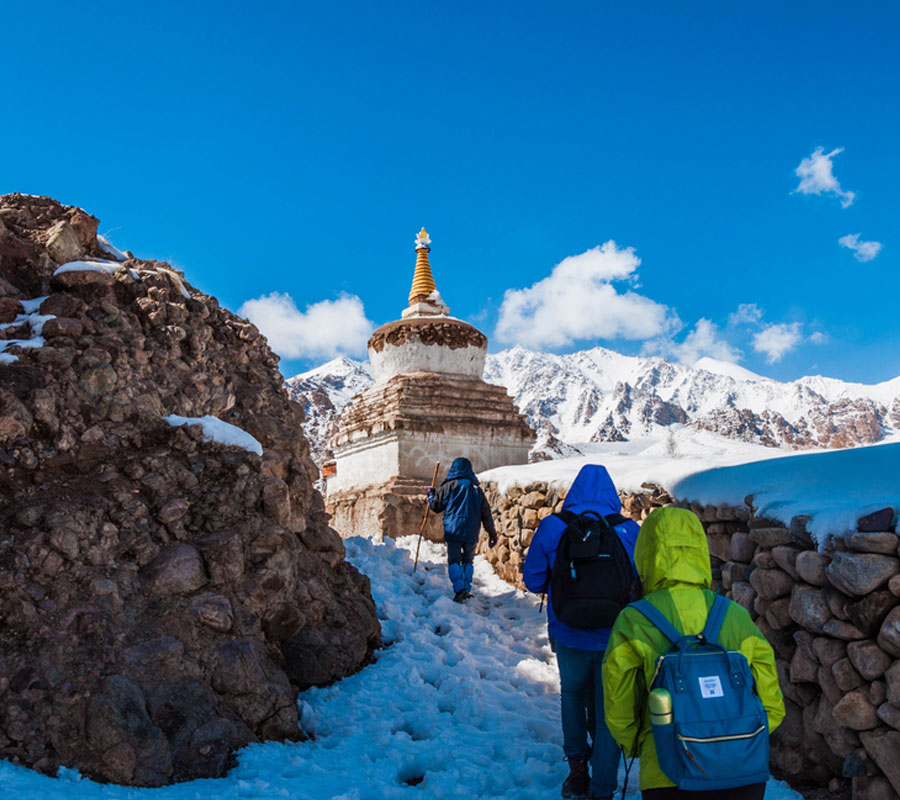 2. White river rafting
One of the best outbound adventures in Rishikesh, Uttarakhand is white river/water rafting in the gushing river Ganga. It is one of the most sought-after adventure sports in the area. Fierce rapids throw you up and down at full throttle as you conquer one level at a time. From level one rapids for beginners to level four for experienced professionals, river Ganga and Shivpuri are popular spots to enjoy this sport. Prepare for your adventure travel to Rishikesh with a guide of dos and don'ts in the sport.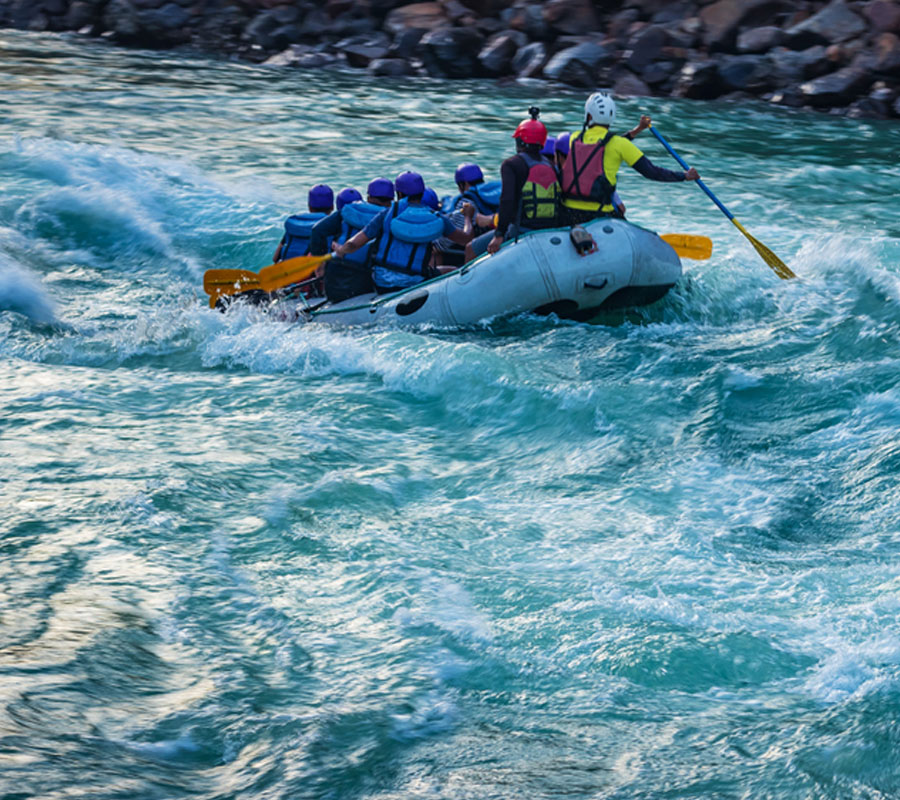 3. Paragliding
Enjoy adventure sports in Uttarakhand's famous places, starting with a popular tourist favourite — Mussoorie. Flanked by the mighty Himalayas on one side and void valleys on the other, paragliding in the open skies of Mussoorie will offer you a bird's eye view of the world floating beneath. The best part about Mussoorie adventure sports is that you need no prior certification to fly. Tandem paragliding flights come with trained experts so all you need to do is enjoy the experience and let the adrenaline kick in as you soar away.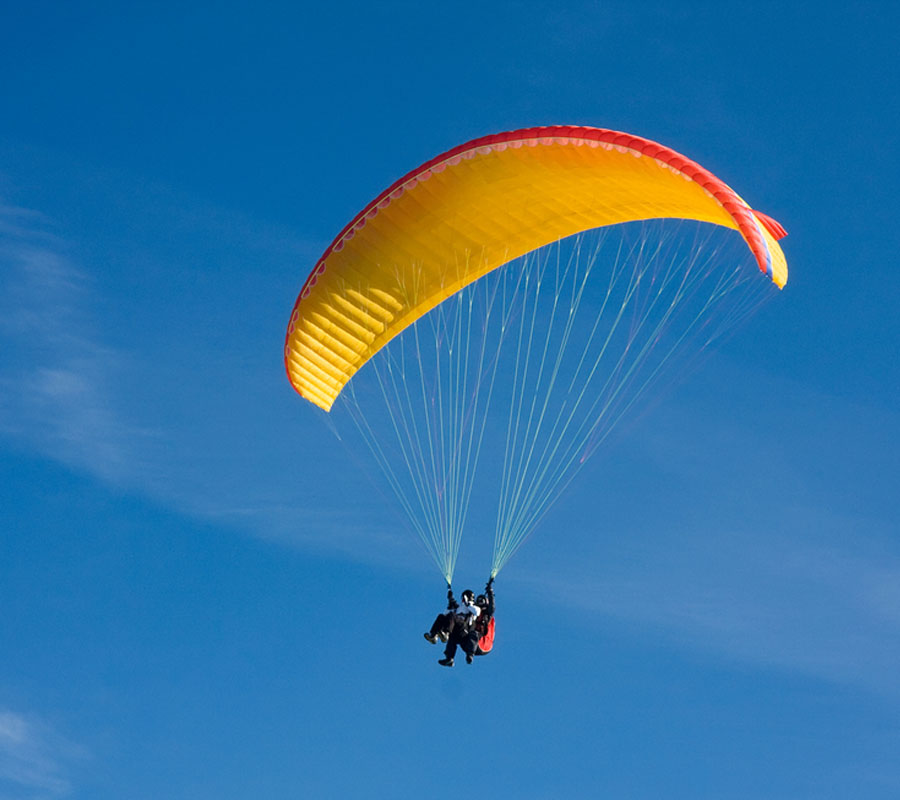 4. Zip Lining
There are plenty of adventure places in Uttarakhand that are slowly gaining popularity among Indian and international tourists. Zip lining adventure sports in Nainital is another high-adrenaline activity that takes you over the lush valleys steeped in remarkable natural beauty. Tied to a high-quality secure wire at a thrilling height of 70 m, you will fly down at a speed of around 140 kmph. The refreshing breeze will enliven your senses and a boost of adrenaline will leave you in a blissful trance. One of the best adventure places in Nainital to enjoy the Flying Fox is at Bara Patthar, Bhimtal.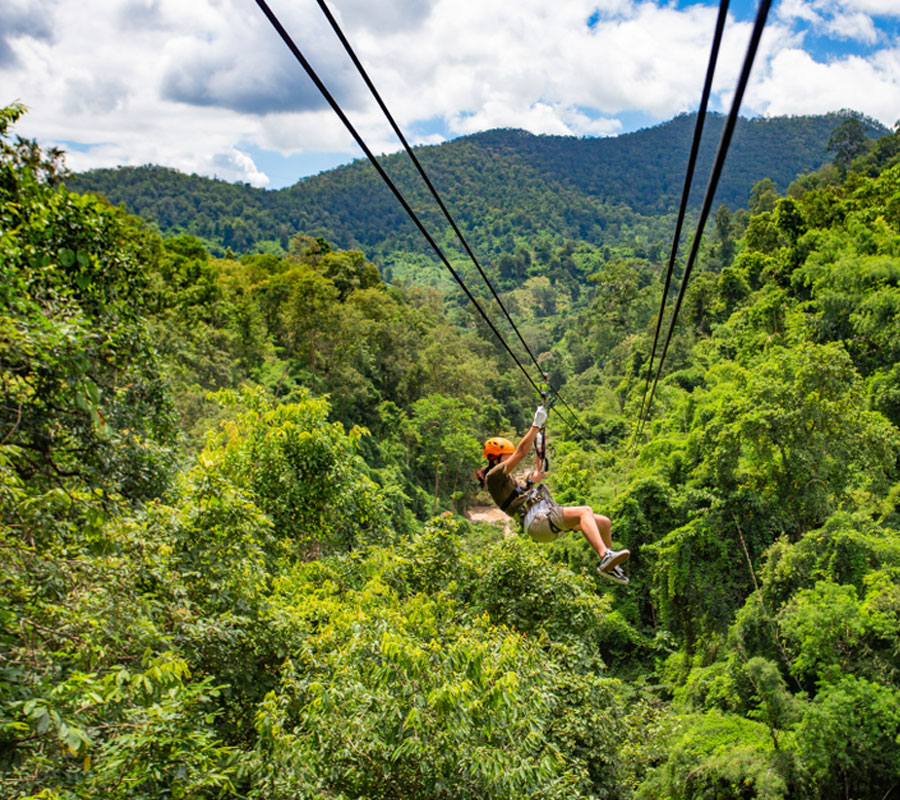 5. Kayaking
If conquering the rapids at Rishikesh is too much for you, a more mellow adventure sport to try is kayaking. Adventure sports in Uttarakhand range from beginner to experienced, and Kayaking allows enthusiasts to choose their rapids as per their comfort level. A shut kayak with a single person paddling and operating the two-fold bladed oar is a strenuous exercise in the Ganges of Rishikesh. In Uttarakhand, adventure sports do not always require prior practice or experience. But basic course knowledge and exercise are compulsory for Kayaking in the area.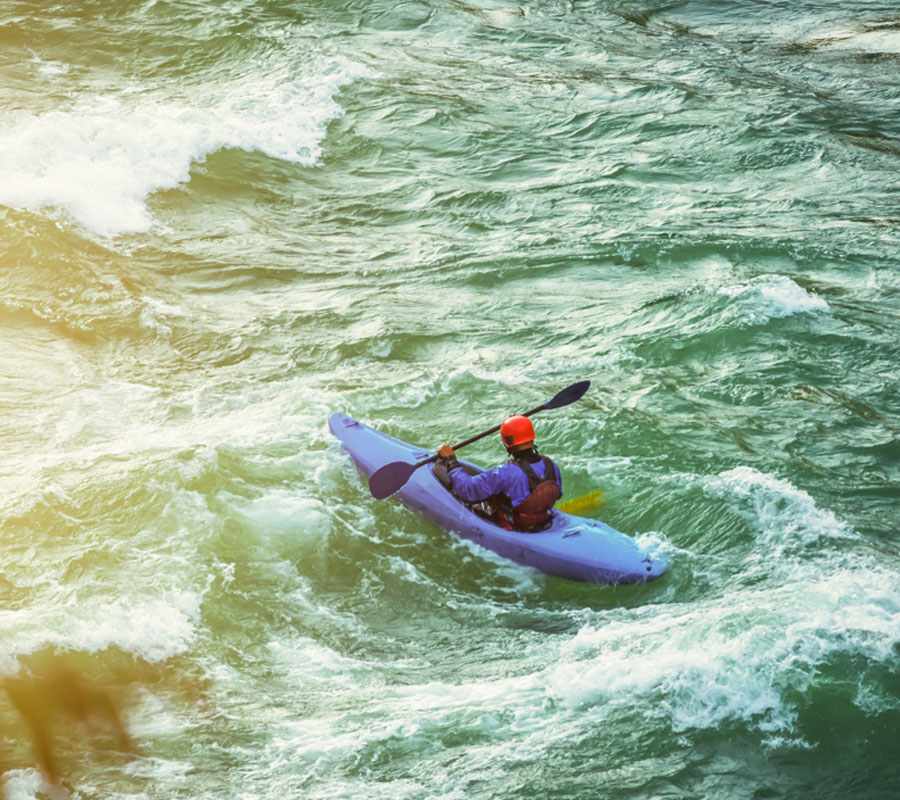 6. Skiing
When in Uttarakhand, sports like skiing don't make it to our list of adventure activities because bracing the cold is not everyone's cup of tea. But if the magnificent view of the snow-capped Himalayan range and padded slopes of Auli excite you, try skiing. As a novice or an expert, skiing is one of the most enthralling adventure sports as you slide down mountainscapes in India's picturesque ski destination, Auli.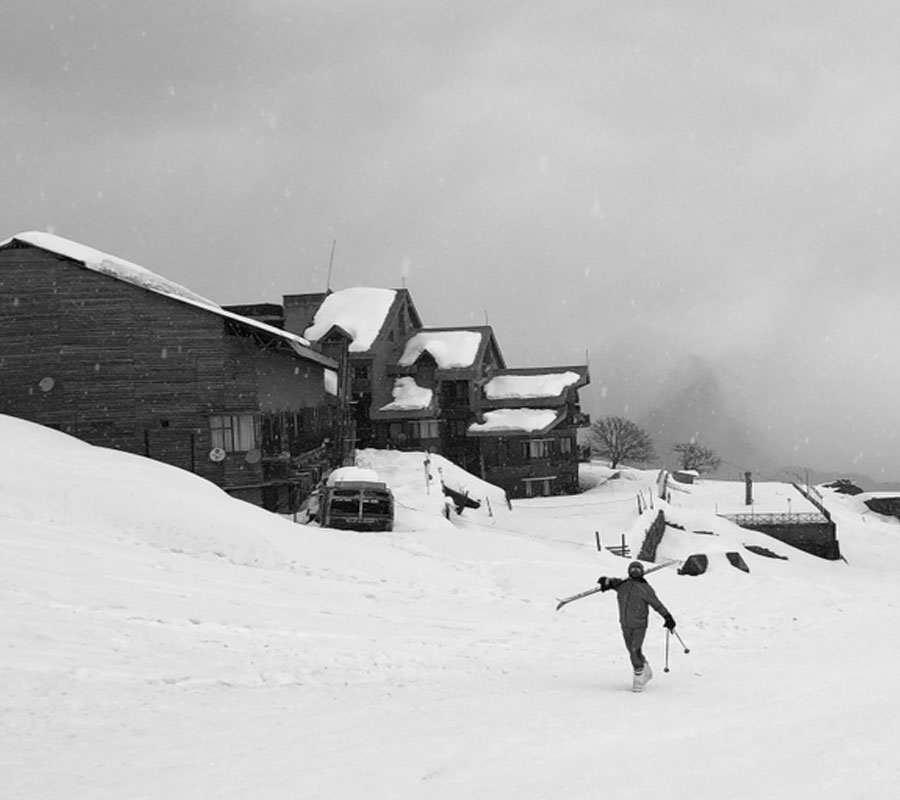 7. Elephant and tiger safari
Can safaris be classified as adventure sports? Well, if they involve going into the wilderness that is home to one of the world's most ferocious man-eaters, then yes. The famous Rajaji Tiger Reserve sprawling over 820 km of the scenic Shivalik range of the Himalayas is one of the best adventure sports in Dehradun to do with your family. Home to over 600 elephants, 250 leopards and 16 tigers, this Tiger Reserve is a profitable source of adventure tourism in Uttarakhand.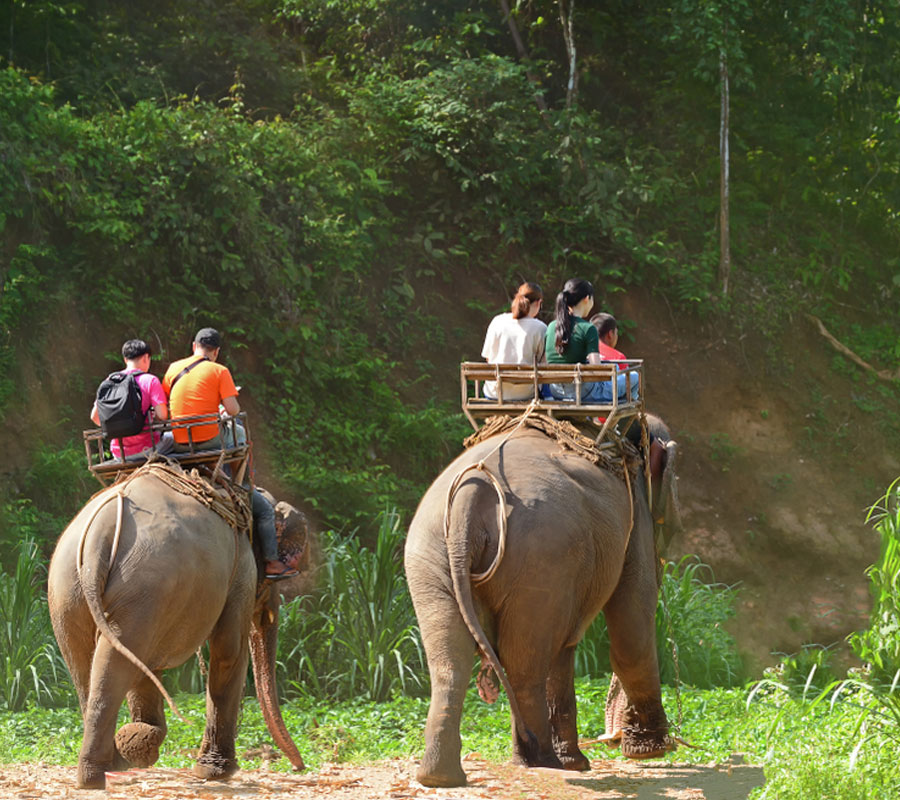 8. Bungee-jumping
The adrenaline rush of jumping from a mind-numbing height upside down is a scintillating feeling. Blood gushes to your head, your heart is ready to jump out of your body as you scream in fear and glee. One of the best Uttarakhand adventure activities takes place in the quaint village resort of Mohan Chatti near Rishikesh. Enjoy a fascinating view of the verdant valleys lined with wilderness while the holy river Ganga flows fiercely below you. Giving you a fair share of an adrenaline boost, bungee jumping is a free-trust fall from a fixed bungy placed at 83 m above river level.
Awaken the explorer in you, as you scout offbeat destinations in Uttarakhand for an immersive experience in the mystical Himalayan valley.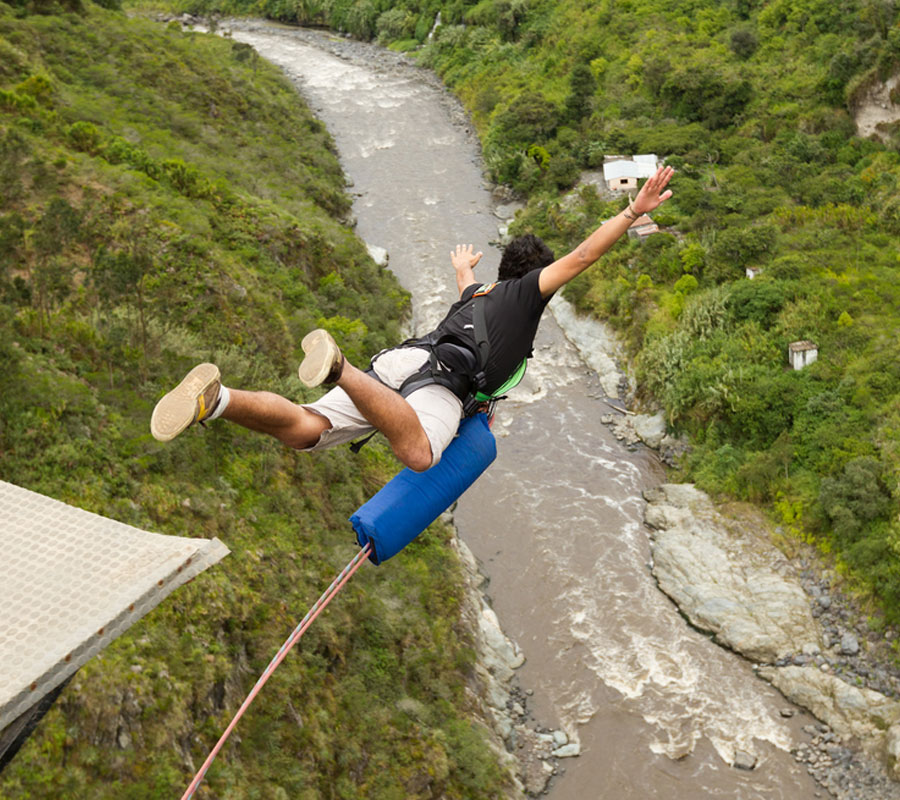 If you are looking for adventure sports in Uttarakhand, these 8 activities are the things to do. A mix of fun and thrill amidst nature's breathtaking beauty, embark on a journey where you can create memories for a lifetime. Love a little excitement in life? Here are some amazing spots that are known for their adventure tourism in India. 
Photo: Shutterstock