Pune is famously known as the cultural capital of Maharashtra. There are unique ways in which the city celebrates certain festivals and events. The city and its people define their character and they in turn define the character of the city. In that sense, Pune is a vibrant, young city filled with college-going students bursting with energy but it is also filled with communities of seasoned locals who have lived their entire life in the city and seen it grow from a small town into a metro city. Pune is rich in heritage and history, and here are some historical attractions that you can check out on your next visit.
1. Shaniwar Wada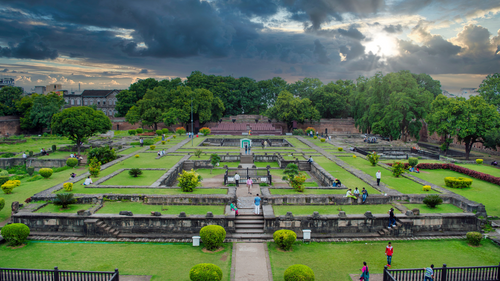 Shaniwar Wada is a fort which was built in 1732 by the Peshwas. It is now a tourist attraction with a beautiful garden in front. The palace has been described as an interesting blend of Mughal and Maratha architecture and is famous for its large door called Delhi Darwaza. The Shaniwarwada Fort is a milestone site in Pune city and is very well known for its historical footprint. The Shaniwar Wada was a royal residence built by King Bajirao Peshwa in the year 1732.
2. Dinkar Kelkar Museum
One of Pune City's pride is the Dinkar Kelkar Museum. Every art and music follower visits this historical place in Pune. The Museum has a gathering of 21,000 precious antiquities that were gathered by Dr Dinkar Kelkar. The Museum houses primarily decorative items and other craftsmanship objects, generally from the 18th and 19th centuries. Presently the Museum is under the control of the Department of Archaeology, India.
3. Rajgad Fort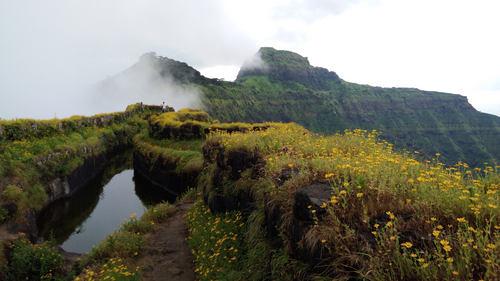 The Rajgad Fort is a beautiful historical place in Pune but also a very popular tourist destination due to its beautiful landscape. King Shivaji Maharaj chose Rajgad fort as his capital and the longest-living place for more than 25 years. If you want to view the finest heritage and enjoy an adventurous trip near Pune city then Rajgad fort is the best choice for you.
4. Lal Mahal Palace
Lal Mahal is a landmark monument of Pune and was erected by Shahaji Bhosale, the father of Shivaji. The structure, originally built in 1630 AD, was constructed in red brick for his son and wife, Jijabai. Shivaji spent up to ten years of his childhood in Lal Mahal. The original Lal Mahal was destroyed but rebuilt in 1988 by the Pune Municipal Corporation and has become an excellent tribute to the great emperor. It has now become a well-known tourist destination in Pune.
5. Aga Khan Palace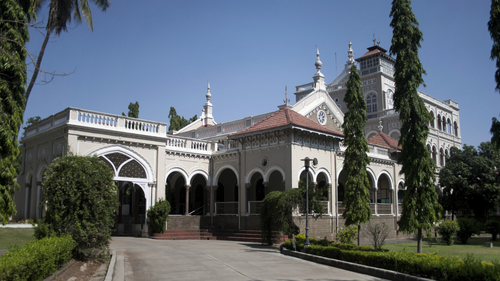 Aga Khan Palace was constructed in 1892 by Sultan Muhammed Shah Aga Khan III and stands on 19 acres of land in the Yerawada area in Pune. This stately structure is often referred to as a very important landmark of Indian history and holds deep roots in bygone eras. The palace was erected to help the poor in the regions around Pune, severely hit by famine. Aga Khan Palace is now one of the stunning pieces of impressive architecture in Pune and a popular tourist attraction. The palace houses the memorials (samadhis) of Mahatma Gandhi's wife and secretary. For this reason alone is the castle safeguarded to this day.
6. Nana Wada
Nana Wada is one of the oldest heritage structures in Pune as it was constructed in 1780. The building was mainly designed with timber and features beautiful railings, arches, and ceilings made of wood. Another interesting feature in that residential structure is the hall of residence or Diwankhana, which was once an integral portion of most structures constructed during the times of the Peshwas. And to this day, the Diwankhana in the Nada Wada is still intact.
7. Pataleshwar Temple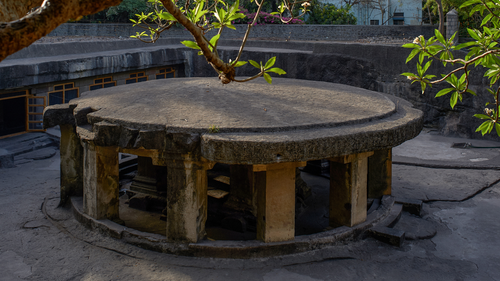 Pataleshwar Cave Temple is an ancient structure that was erected in the 8th century. It was cut out of a single basalt rock that was consecrated to Lord Shiva. Tourists will find a Linga positioned in the central holy place of the ancient temple. Pataleshwar Cave Temple is surprisingly in an incomplete state, and no one knows why. Nevertheless, this unfinished structure has not stopped ardent followers from flocking in droves to the temple to worship or pay their respects to Lord Shiva.
8. Sinhagad Fort
Sinhagad Fort is a majestic fort that is about 2,000 years old and situated at least 35 kilometres away from Pune. It is one of the most important historical places in Pune, having silently witnessed hundreds of battles, the most notable being the 1670 battle of Sinhagad. The fort was named after Saint Kaundinya and has changed hands several times between Peshwa, Koli, and Mughal kings. Sinhagad is at the top of a plateau within the Sahyadri Mountains. It is home to the Kaundinya Eshwar Temple as well as some bastions, carved hidden caves, and tombs of Tanaji Malusare and Rajaram Chhatrapati.
---
Photo: Shutterstock