Reaching the twentieth-year milestone in a wedding is always a blessing, and what better way to celebrate it than taking a romantic trip with your significant other? Celebrate your journey and love in a memorable way for both of you by planning a romantic getaway. Choosing the right trip idea could be a task, especially if you're trying to win over your loved one again. 
Check out the following seven 20th wedding anniversary getaway ideas to plan a perfect romantic getaway for the both of you. Whether you're a couple in love with the comfort, thrill, or romance in the relationship, the following suggestions will inspire you to plan a memorable trip!
7 trip ideas for a memorable 20th anniversary
1. A romantic mountain retreat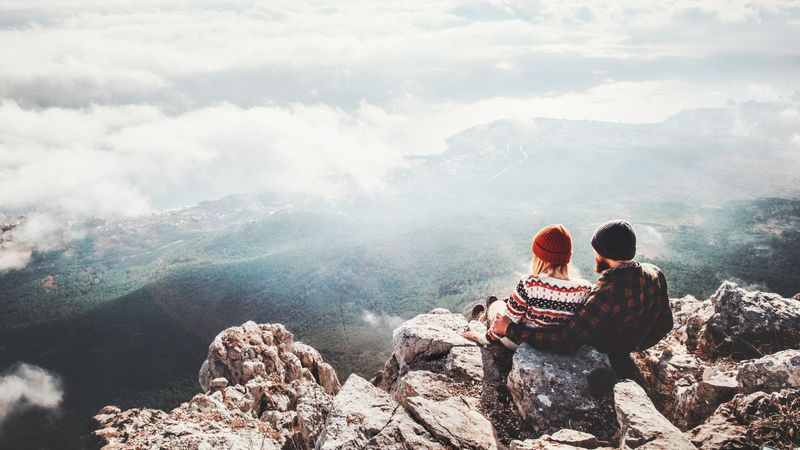 There is something about the hills reaching for the sky that symbolises eternal love. Two decades of building and sustaining a relationship calls for such a grand celebration that resonates with the eternal feeling linked to being close to nature. Plan a romantic weekend trip to a mountain near your city and spend quality time with your partner. Away from the humdrum of the city, you can finally rekindle your love and walk down memory lane as you sip on your hot coffee with the breathtaking view of the mountains before you. This is one of the 20th-year anniversary trip ideas on a budget where you have a good time and don't spend much!
We suggest: Kashmir if you want to be closer home, Dolomites, Italy if you're looking for an international destination. 
2. ​Soul talk by the beach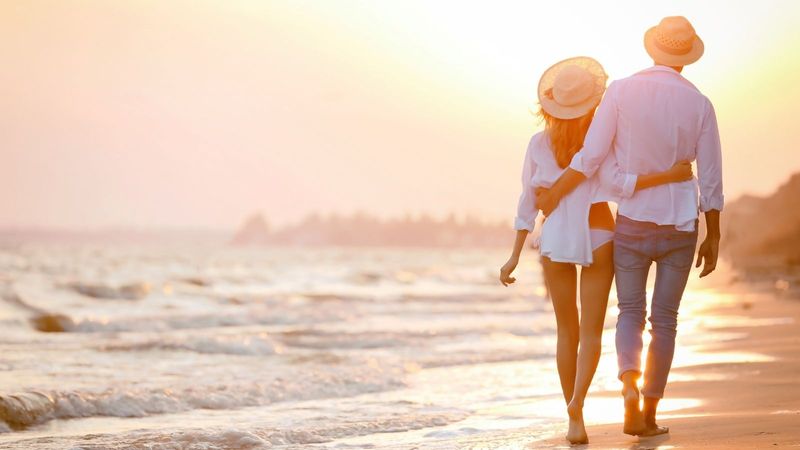 Beaches are a favourite hang-out spot among couples, young and old, and there is no better way to celebrate your 20th anniversary than spending a romantic getaway by the beach. With the slippery sand underneath your feet, the picturesque view of the sun and sea before you, and your partner beside you, this could be one of those moments you fondly remember about your relationship even decades later! One of the widely loved 20-year anniversary trip ideas, a beach getaway also offers the much-needed space to engage in soul talk with your partner.
We suggest: Maldives for an international trip, and unexplored Odisha beaches for domestic. 
3. An adventurous trip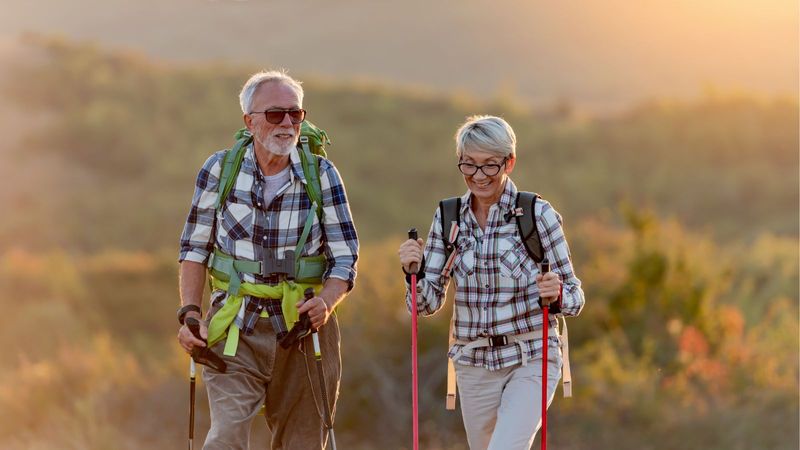 If you and your partner are the adventurous kind, a hiking, trekking, or scuba diving trip might be among the few things you do together on your 20th anniversary to make the day memorable. Hike your way through exotic rainforests and recall all the ups and downs in your years together, or go deep sea diving with each other beside you and witness the magical marine life that exists underwater. An adventure trip is among the popular 20th-anniversary trip ideas and will be fun and romantic!
We suggest: Madagascar for an international trip, and Andaman and Nicobar Islands for domestic. 
4. Relax at the spa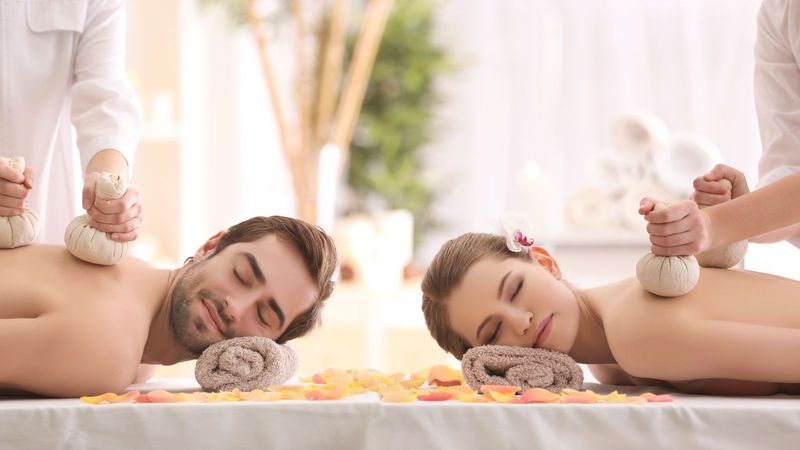 Not all romantic getaways involve travelling a lot; if it's some relaxing time spent in the joyous company of your loved one that you crave, a blissful spa retreat might be just what you're looking for. For all those on a slightly high budget, a couple's spa retreat with a comfortable spa experience involving soothing massages and cosy hot tub sessions is the ideal way to rejuvenate and revive the youthful spark in your relationship!
We suggest: Hot springs in Iceland, and in India the Ayurvedic spas in Kerala
5. Vineyard romance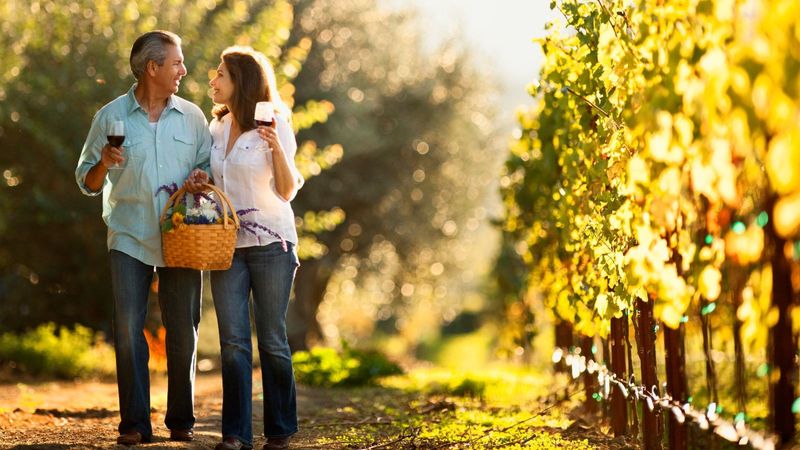 One of the most romantic things you can do for your twentieth anniversary is to book a wine-tasting session at a country vineyard. With just the perfect landscape around you and some of the sweetest wine from the vineyard, you and your partner can have the most picturesque getaway here. Savour the different wines while capturing your Bollywood romance moment in the cutest way!
We suggest: Bordeaux, France for international trips, and Nashik, Maharashtra for domestic. 
6. A road trip to remember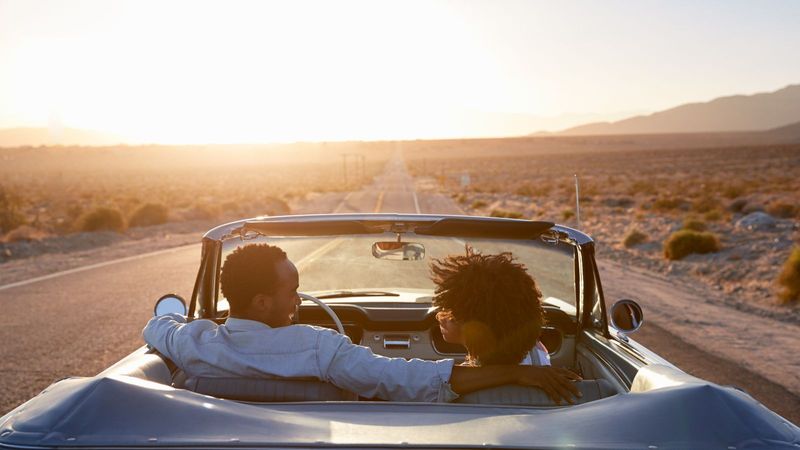 Yet another among the 20-year anniversary trip ideas on a budget is a road trip and it can be as long or short a ride as you'd want. A scenic route where you stop to take pictures, chase the sun, see the changing colours of the sky, and have beautiful chats with your partner is sure to give you a lifetime of memories. If you both love the road, you can go for a slightly longer drive that leads you to a beautiful destination such as a waterfall or other natural attraction, but just any road trip where there's music you love and the company of your partner is one of the simplest and most memorable ways to celebrate 20 years of being married!
We suggest: the Rajasthan circuit for culture lovers, and Guwahati to Tawang for adventurers. Internationally you can explore countries like Italy and Australia for scenic roadtrips. 
7. Luxury cruising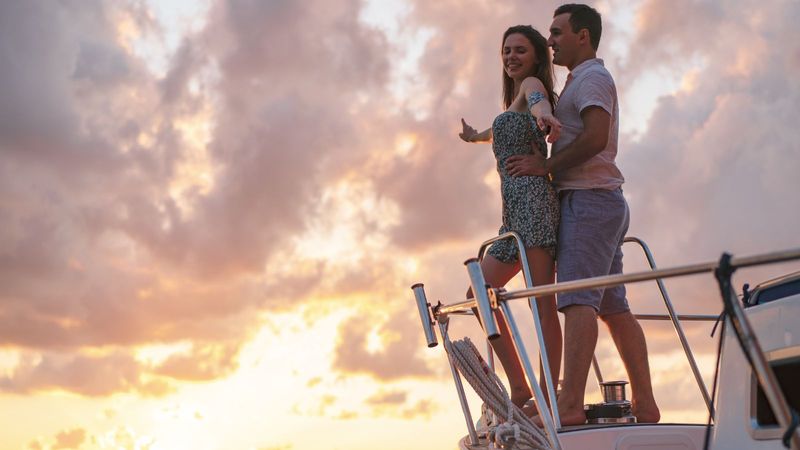 If you're looking for 20th-anniversary vacation ideas and luxury is on your mind, a romantic cruise might be just the thing for you. With a pinch of adventure, a lot of time to relax, and just enough luxury, a cruise trip to an exotic destination might be the perfect way to renew your wedding vows. You can choose between an ocean voyage or a river cruise, but the sheer grandeur of gourmet dining and living amidst a diverse group of voyagers will be an amusing experience that you and your partner will enjoy!
We suggest: You explore this list of the most luxurious cruise experiences to embark on. 
---
Photo: Shutterstock