Bhopal, the capital city of the Indian state of Madhya Pradesh, is a captivating blend of historical richness, cultural diversity, and natural beauty. Nestled amidst the picturesque landscapes of Central India, Bhopal offers a unique and enchanting travel experience that takes visitors on a journey through time, from its ancient past to its modern vibrancy.
In this comprehensive guide, we delve into the myriad attractions that make Bhopal a travel destination worth exploring
1. Bhimbetka Rock Shelters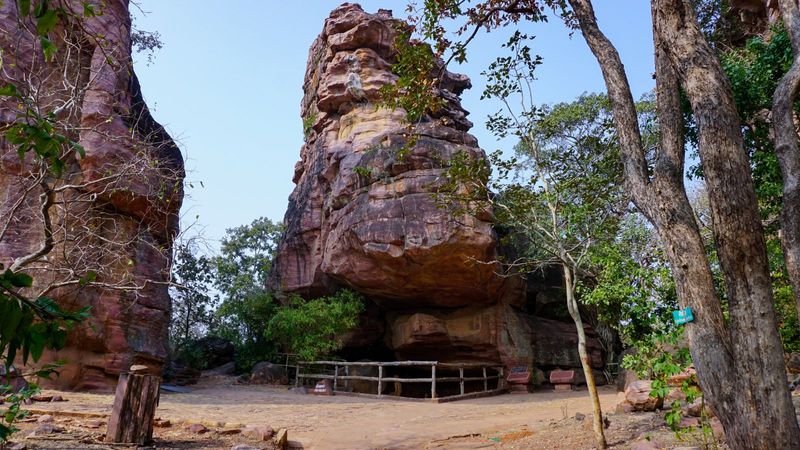 Embark on a journey through prehistoric times at the Bhimbetka Rock Shelters, a UNESCO World Heritage Site located just outside Bhopal. These ancient rock formations, adorned with intricate cave paintings, offer a glimpse into the lives and artistic expressions of early humans. The site's fascinating history and the stories depicted on its walls make it a must-visit for history enthusiasts and art lovers alike.
2. Shaukat Mahal and Sadar Manzil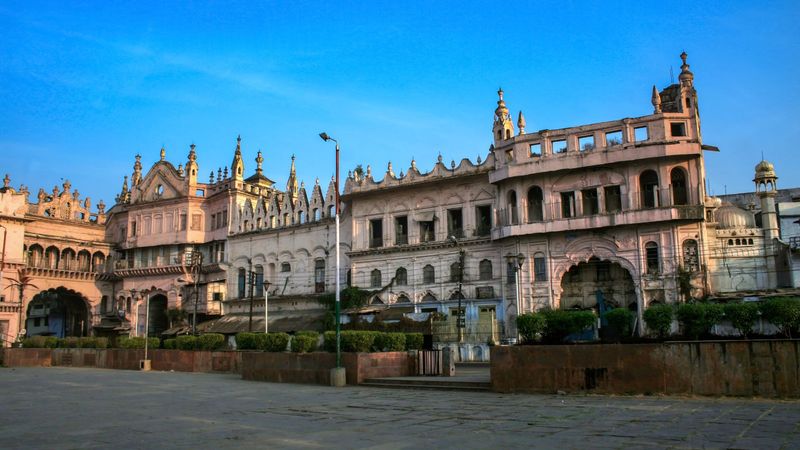 Uncover the Indo-European architectural fusion at Shaukat Mahal, an elegant palace adorned with intricate designs and motifs. Adjacent to it stands the Sadar Manzil, a unique blend of European and Mughal architecture that once served as the hall of public audience. These structures stand as a testament to Bhopal's cosmopolitan history.
3. Upper Lake (Bada Talab) and Lower Lake (Chhota Talab)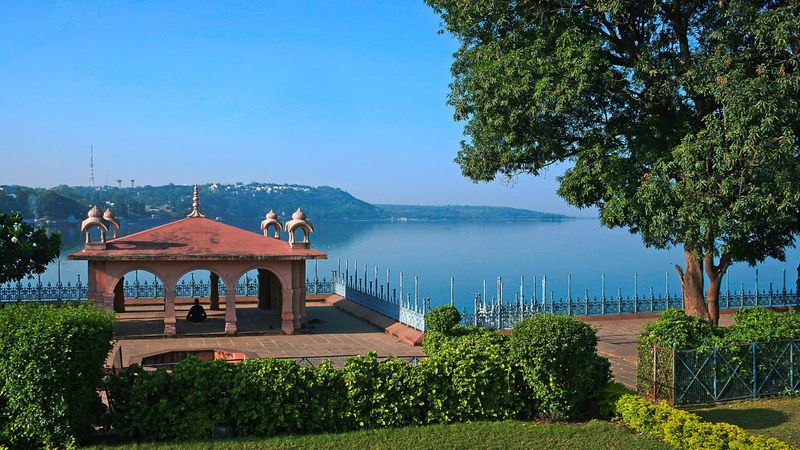 Bhopal is blessed with two beautiful lakes that add to the city's charm. The Upper Lake and Lower Lake offer serene settings for boating, picnicking, and enjoying breathtaking sunsets. The Van Vihar National Park, adjacent to the Upper Lake, provides an opportunity to spot native wildlife and birds.
4. Laxmi Narayan Temple (Birla Temple)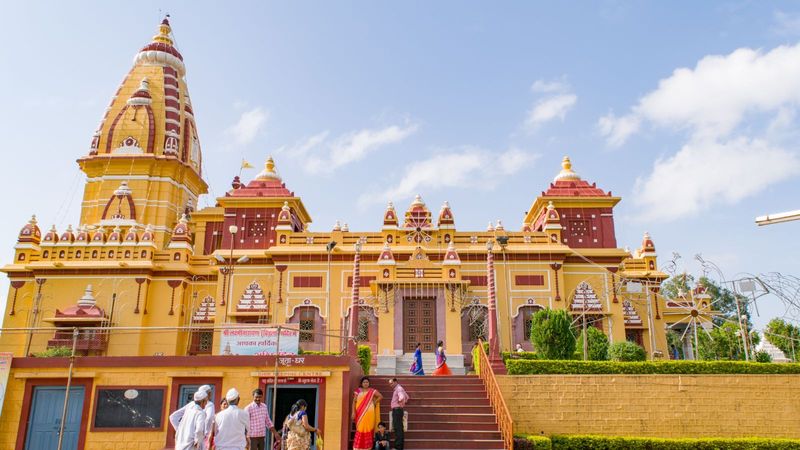 Admire the architectural grandeur of the Laxmi Narayan Temple, popularly known as the Birla Temple. This modern temple complex showcases a blend of traditional temple architecture with modern design elements and offers a peaceful setting for reflection and prayer.
5. Taj-ul-Masjid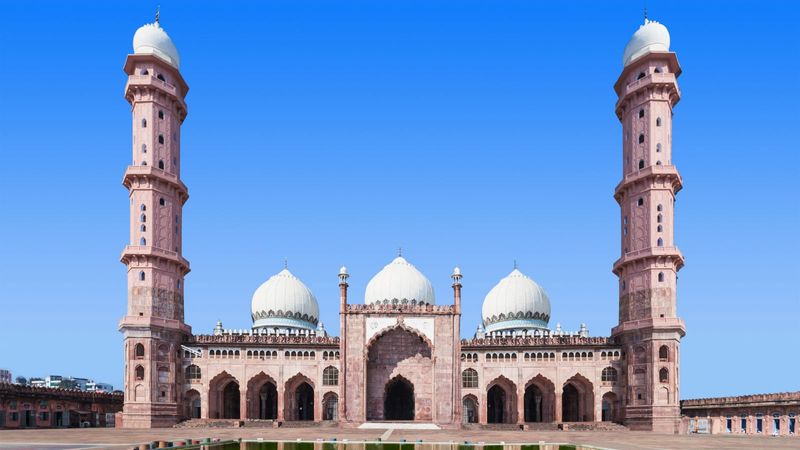 Experience the grandeur of one of India's largest mosques, the Taj-ul-Masjid. This impressive structure features stunning architecture, intricate carvings, and an expansive courtyard. It's a place of worship that reflects the city's religious diversity and heritage.
6. Chatori Gali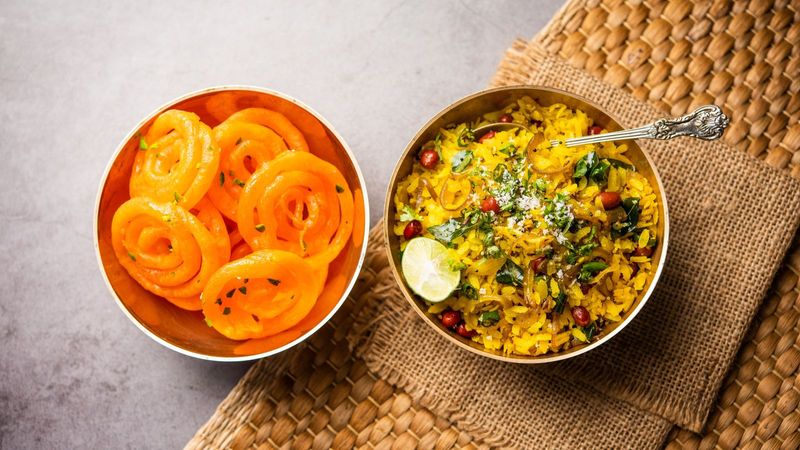 For a gastronomic adventure, explore Chatori Gali, a street famous for its diverse array of street food. From lip-smacking chaats to delectable sweets, this culinary haven is a paradise for food lovers. Start your day with the classic poha jalebi, and end it on a sweet note with paan. With treats like daal baafle, mawa bati, suleimani chai, and paya, Bhopal's food deserves a visit on its own. 
7. Tribal Museum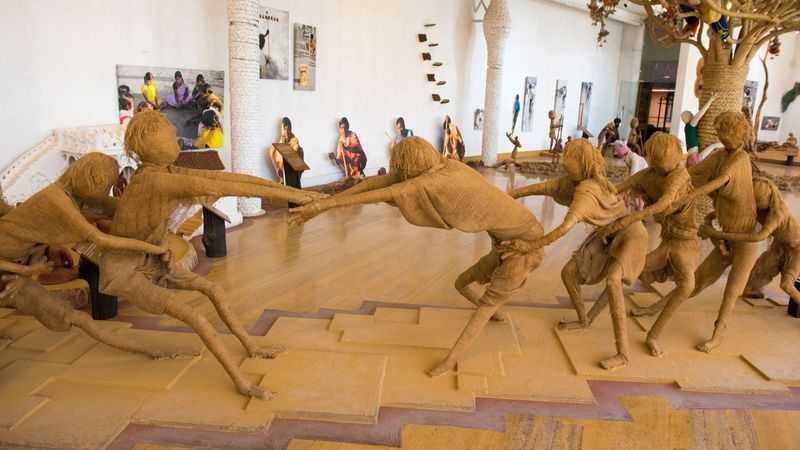 Discover the rich cultural tapestry of Madhya Pradesh's tribal communities at the Tribal Museum. The museum's exhibits, which include artefacts, crafts, and traditional attire, provide insights into the unique traditions and lifestyles of various tribal groups in the region.
---
Photo: Shutterstock