While most well known for the Sikh holy site, The Golden Temple, the city of Amritsar has a lot more to offer the tourists. From bustling markets to memorials, Amritsar's charm is sure to win you over.
Once you're done paying a visit to the holy shrine, take a short break to experience the wholesome local food, and then head to these other significant places to visit in the city. 
Here are the seven places to visit in Amritsar apart from the Golden Temple:
1. Jallianwala Bagh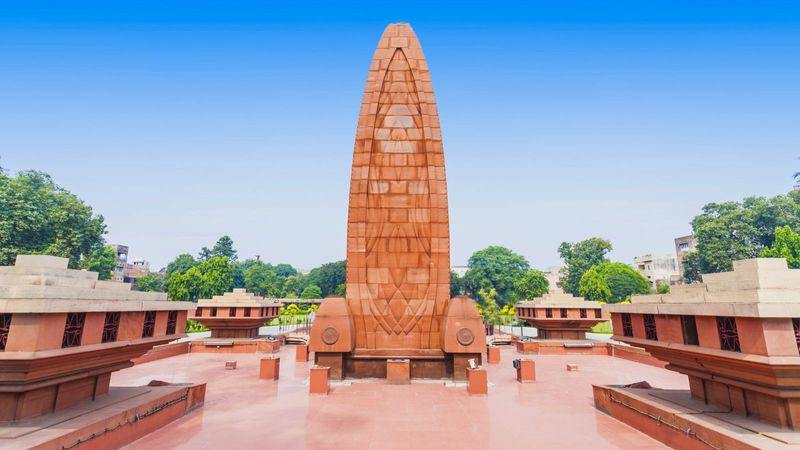 At a walking distance from the Golden Temple there is The Jallianwala Bagh in Amritsar which was constructed in honor of the thousands of revolutionaries who were killed on April 13, 1919, for disobeying the prohibition on public gatherings. On the auspicious day of Baisakhi, at least 90 British Indian Army soldiers, under the direction of General Michael O'Dwyer, killed these unarmed protesters. 
In 1951, the park was built as a memorial to the victims of the targeted shooting. The memorial as it stands today has been refurbished and now includes murals, well-kept grass, an alleyway, and a light and sound performance. The Union Ministry of Culture launched a proposal to rehabilitate the location in 2019, the awful massacre's 100th anniversary. The location was finished with a redesigned complex after a year of development.
Timings: 6:30 am to 7:30 pm
Entry fee: There is no entry fee
2. Gobindgarh Fort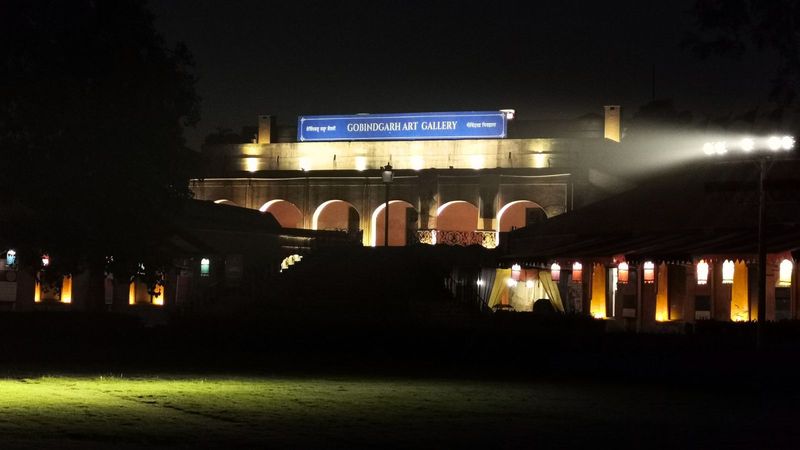 At 2 kilometres from the Golden Temple, you can experience the vibrant events that take place right in the heart of Amritpur's Gobindgarh Fort. With a 250-year history, the fort currently offers museums, a light and sound performance called Whispering Walls, a 7D show called Sher-e-Punjab, VR Shows, Live Performances, a Haat Bazaar, and more. It is the perfect location for gathering with friends and family for some relaxation time.
Timings: 10 am to 10 pm 
Entry fee: Packages varying from Rs 250 to Rs 1000 per head for foreigners; Packages varying from Rs 150 to Rs 649 per head for Indians
3. Hall Bazar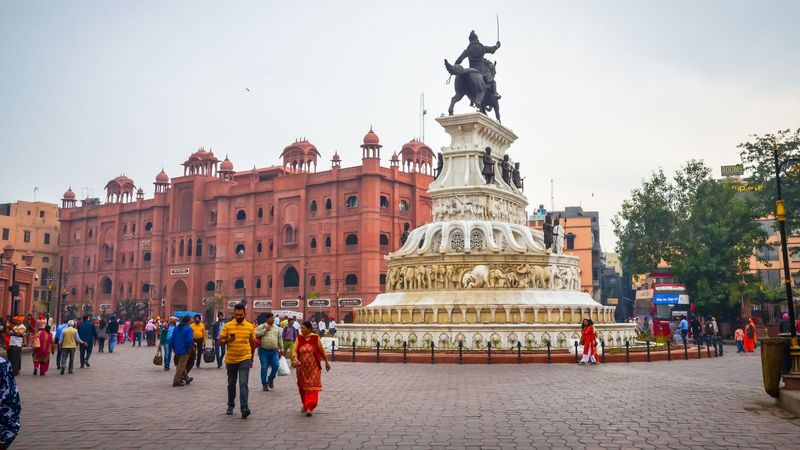 In addition to being a well-known holy site and home to delicious regional food, Amritsar has a number of shopping zones where you may find art and culture in their most authentic forms. The Hall Bazaar, which is about a 1-kilometer walk from the train station, is the most well-known location in Amritsar.
If you visit Amritsar, make sure you have at least two hours set out for shopping at the Hall Bazaar, as it is one of the city's most popular attractions. Additionally, there are lots of shopping possibilities in and around the Golden Temple, however, they can often be expensive.
Timings: 9 am to 7 pm
Entry fee: No entry fee
4. Ram Tirath Road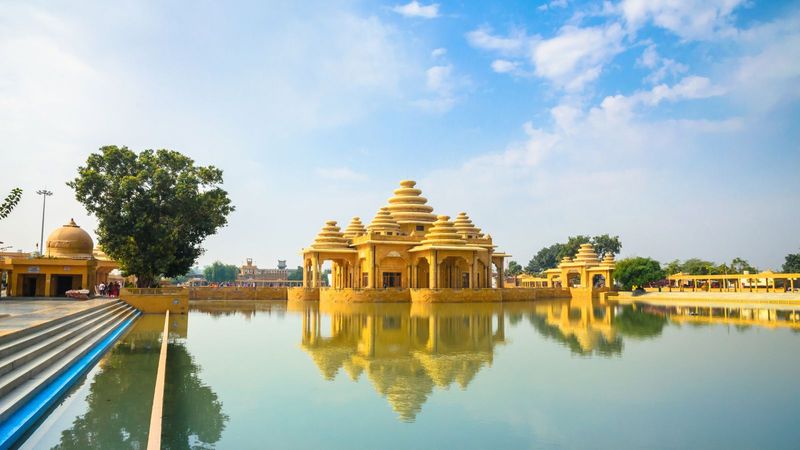 It is a renowned Rishi Valmiki monastery that dates back to the Ramayana era and is situated on Chogawan Road, 11 km west of Amritsar. The location here symbolizes the birthplace of Sita's sons in a damaged well (tank). To pray inside the temple, many devotees come here. An 8-foot-tall, 800-kg idol of Lord Valmiki covered in gold is housed inside the temple. A fortnight after Diwali, the ancient temple holds a five-day fair where thousands of pilgrims come to ask for blessings and enjoy the breathtaking views of the lit temple. It is a must-visit place in Amritsar.
Timings: 6 am to 8 pm
Entry fee: No entry fee
5. Partition Museum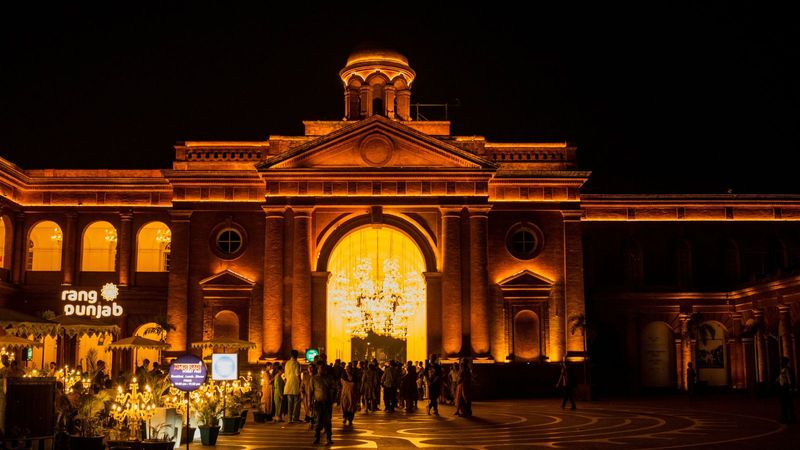 The old Town Hall structure, also known as the Partition Museum, is one of the most well-known locations in Amritsar. You may reach the antique foyer, which features arched verandahs, Venetian glass, lovely tiles, and partition storeys, by taking a short 8–10 minute stroll from the Golden Temple. To fully explore the museum, you will need at least one hour.
Timings: 10 am to 6 pm (Tuesday to Sunday)
Entry fee: For Indian nationals: Rs 10, for foreign nationals: Rs 250
6. Wagah Border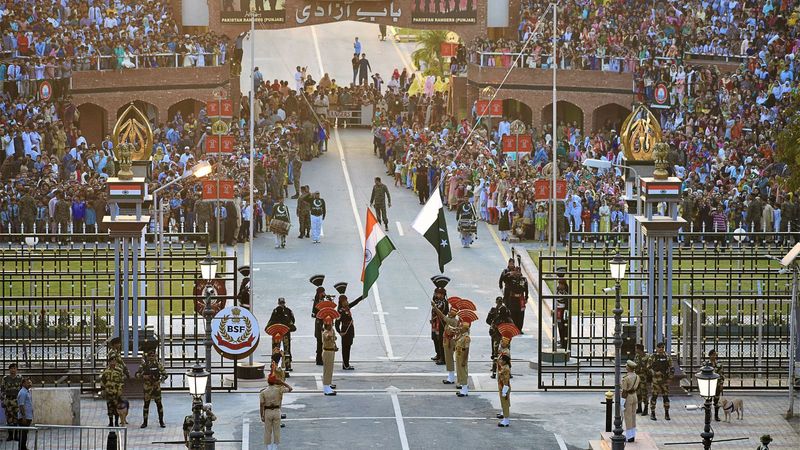 When speaking of well-known locations in Amritsar, Wagah Border pops up instantly. One of the biggest attractions in Amritsar is the international border between India and Pakistan. One of the cutest sights to see is the Guards walking toward one another and shaking hands. The evening is the daily high point. Before the Retreat ritual, which begins at 4 am, soldiers from both nations march in precise formation, lowering their respective flags as the sun rises. Patriotic songs and thunderous applause cover the entire area; it is a sight not to be missed.
There are no entry fees, but there are only a handful of seats available for the ceremony, so many people begin lining up at 2 pm to get the best views. Additionally, the ceremony's timings are set; it begins at 2 pm and finishes at 6 pm.
7. Akal Takht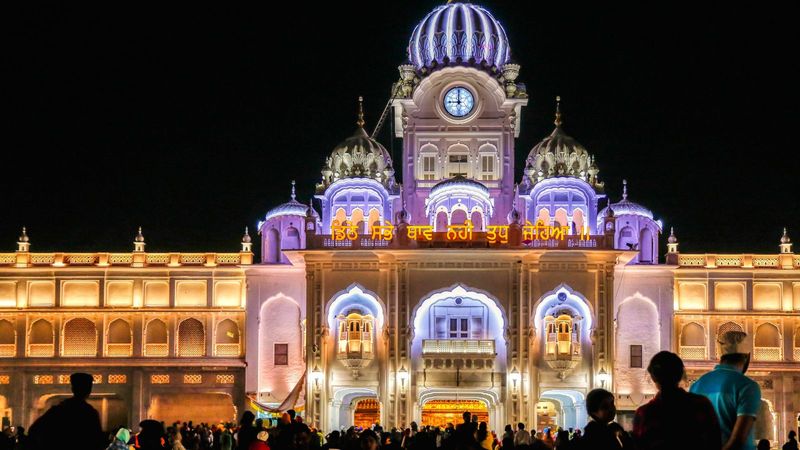 Akal, which means Timeless One, and Takht, which means Throne, are Sikh religious authorities that also serve as an altar for political gatherings of Sikhs. It is located close to a massive doorway at the start of the causeway that crosses the artificial water and goes to the Golden Temple. Originally, the building had a height of 3.5 meters, but it is now a five-story construction with a golden dome.
Timings: 5 am to 10 pm
Entry fee: No entry fee
---
Photo: Shutterstock