The greatest motivation behind my recent, impromptu trip to Amritsar was the promise of crisp kulchas straight out of the tandoor, bathed in ghee or slathered with preposterous amounts of butter, spicy chole topped with onions and a dash of tamarind chutney, pillowy bhatura and stuffed parathas off the griddle, deep-fried fish and smoky, masala-laced tikkas—food that makes Amritsar one of the greatest culinary destinations in the country.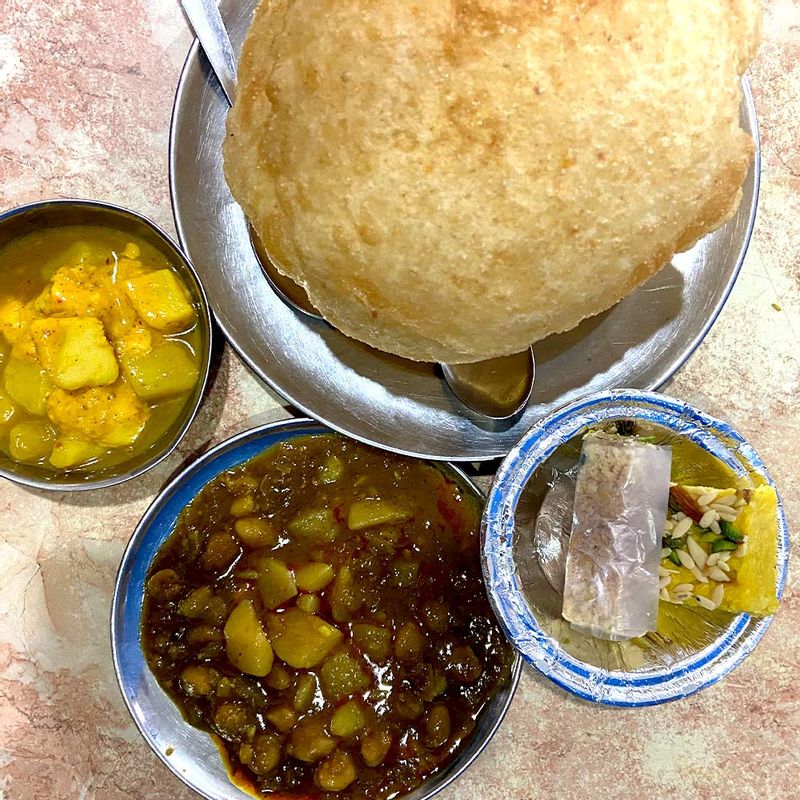 However, while its savoury delights often dominate conversations around its legendary food scene, Amritsar has an equally extravagant tradition of all things sweet. Inside Amritsar's old, walled city with its many bazaars, chowks and katras, bustling lanes and crowded alleyways, is strewn with sweetmeats for those with a sweet tooth. 
1. Kada prasad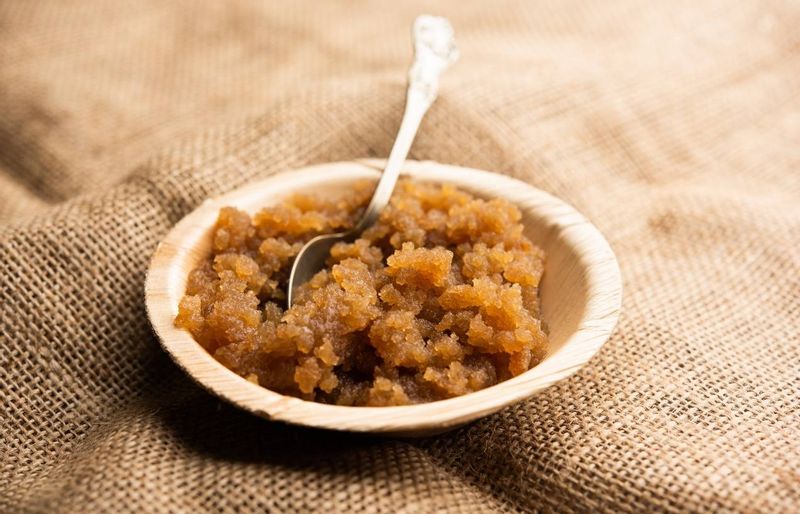 No trip to Amritsar is complete without a visit to Sri Harmandir Sahib or The Golden Temple, the soul of Amritsar. And no trip to the Golden Temple is complete without a morsel of the ambrosial Kada Prasad – the sacred offering of a delicious concoction of atta (wheat flour) sugar and ghee spooned into the cupped hands of devotees after they have paid their obeisance to the Guru Granth Sahib. It's perhaps the best way to start a sweet trail.
2. Phirni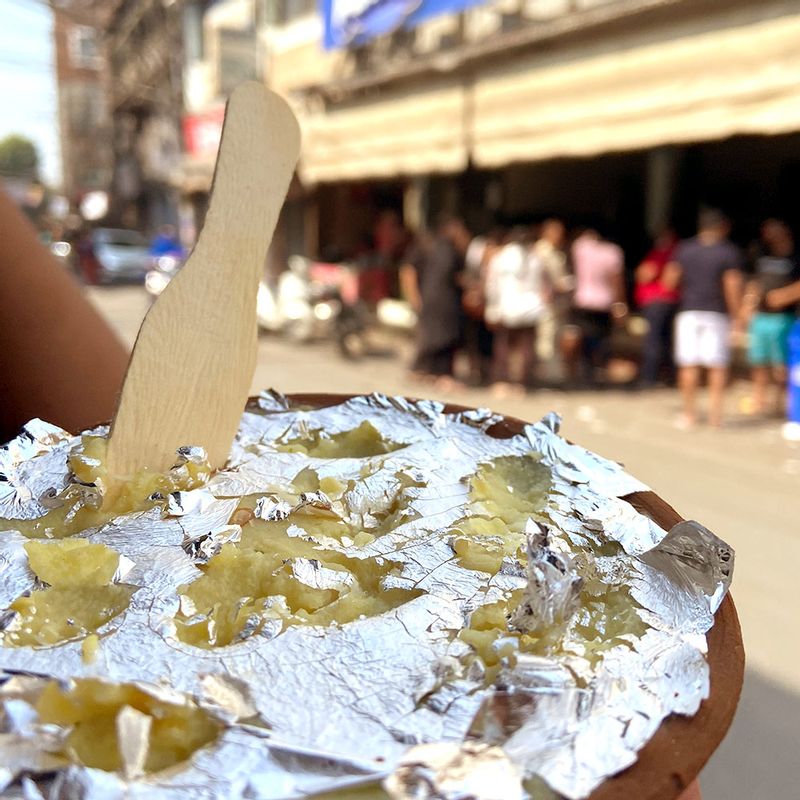 The 55-year-old Ahuja Milk Bhandar at Dhab Khatikan is best known for their luxurious glasses of silken lassi with buttery clouds of fresh malai floating on top, but their phirni (a sweet rice and milk custard) is also a veritable crowd-puller. Topped with a delicate lining of silver warq, Ahuja's saffron-tinged phirni is deliciously rich and supple with a distinctive nuttiness with a liberal garnish of almonds. Another top contender for the spot for the best phirni in Amritsar is the one at the fabled Kesar da Dhaba, a culinary pilgrimage site no trip to the city is complete without. 
3. Pede wali lassi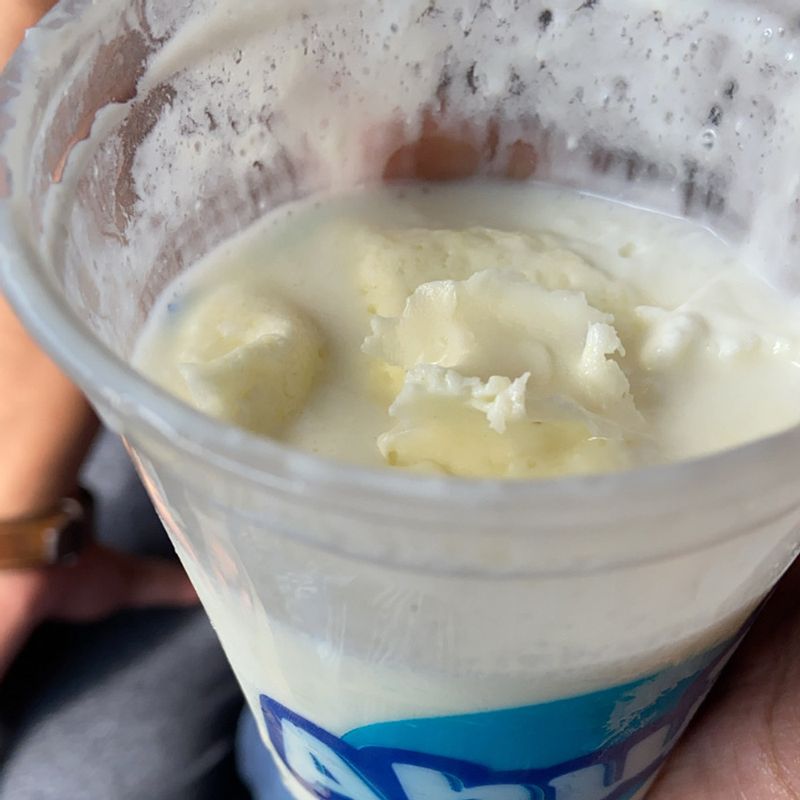 There are many who will agree that Amritsari khana–be it chhole-puri or plump parathas– is best washed down with a tall glass of sweet, creamy lassi topped with dollops of velvety clotted cream. If that isn't sinful enough, at Gian Chand Lassiwale or simply Gian Di Lassi, fresh peda or milk fudge are muddled and blended with fresh cream and sweetened yoghurt to create a luxuriously thick lassi that could easily satisfy postprandial sweet cravings. If you want to take things a notch higher, pair your lassi with crisp hot jalebis, ideally from Gurdasram Jalebiwala in Katra Ahluwalia, a five-minute walk from the Golden Temple.
4. Fruit cream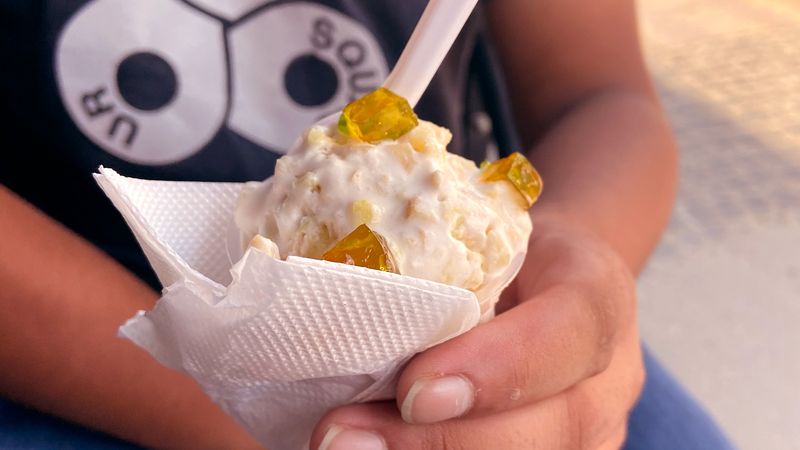 In Amritsar, skip regular ice cream, and try fruit cream instead. Finely chopped seasonal fruits – apples, pineapple, grapes etc – almonds, cashew nuts, etc are folded into luscious fresh cream beaten with sugar and frozen before being served up in small cups, topped with a few cubes of fruit jelly – the silky smoothness of the delicate whipped malai offset by a mosaic of textures and refreshing flavours from fresh fruits and nuts. Shops like Rana Fruit Cream & Juice Centre and Guru di Hatti, just inside Lohgar gate, close to the Gurdwara Qila Lohgarh Sahib are among the popular fruit cream stops in Amritsar. 
5. Mithai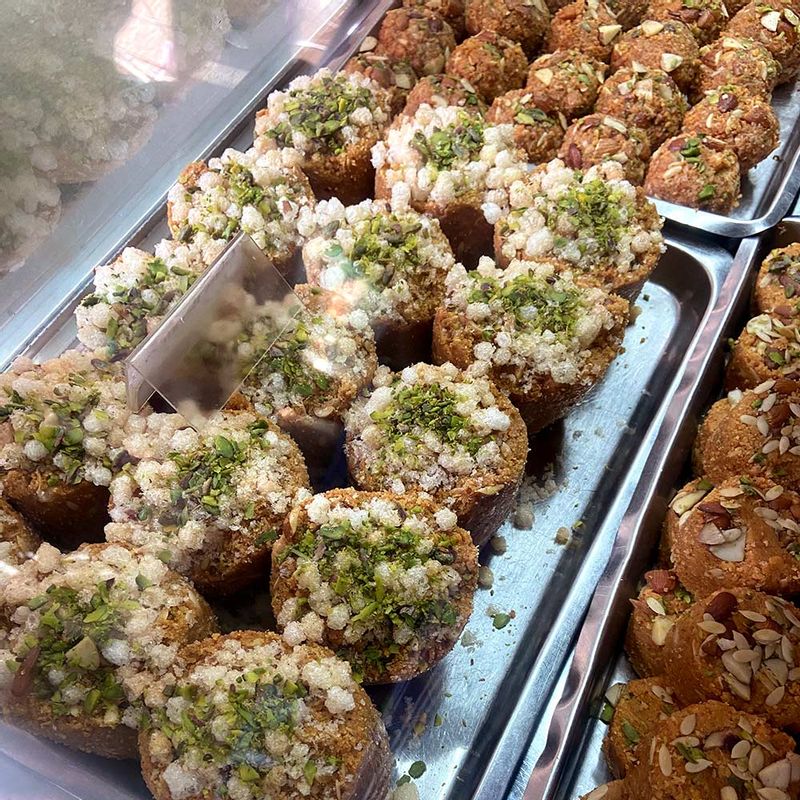 The nonagenarian Kanahya Sweets, tucked inside the labyrinthine of the old city in Chowk Phullan Wala was on our list of Amritsar must-eats for their massive puris served up with unctuous chole and spicy potato curry paired with sweet and tangy aloo ki launji and mouth-puckering seasonal pickles. But Kanahya Sweets also turns out some of the best traditional sweetmeats in the city made in pure desi ghee – there's everything from panjeeri (sweet mixture of roasted semolina and assorted nuts) and patisa (a finer cousin of the soan papdi) to badana (large boondi), besan ke laddoo and syrup-soaked, crisp, saffron imarti, the best in town, some would say.  
6. Gur ka halwa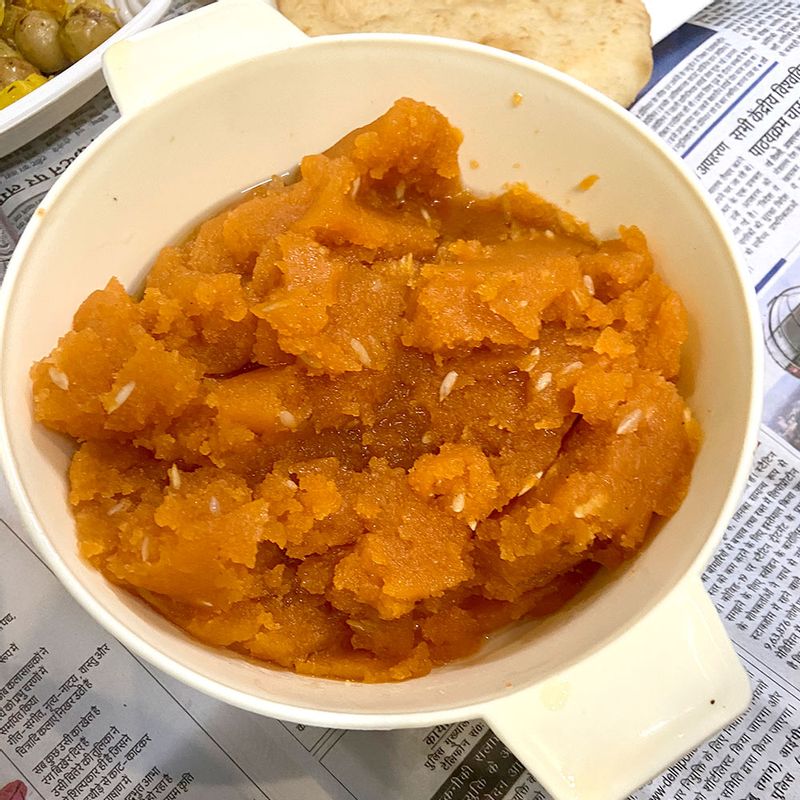 There are quite a few halwai shops in Amritsar that make gur ka halwa during the winters. Made with fine semolina and jaggery that lends the halwa a delicious depth and earthiness, crammed with dried fruits, nuts and seeds, this ghee-soaked desi dessert is a must-try in the city. But if you must pick a single place to try Amritsar's gur ka halwa, I suggest you head to Laxmi Narayan Bhog Bhandar, outside the famous Durgiana Temple, one of Amritsar's prime attractions. The halwa, deep saffron in colour and soaked in ghee, dissolves on the tongue while lacing the mouth with its fragrant richness and comforting warmth akin to that of the winter sun. It's quite unforgettable. 
7. Pinni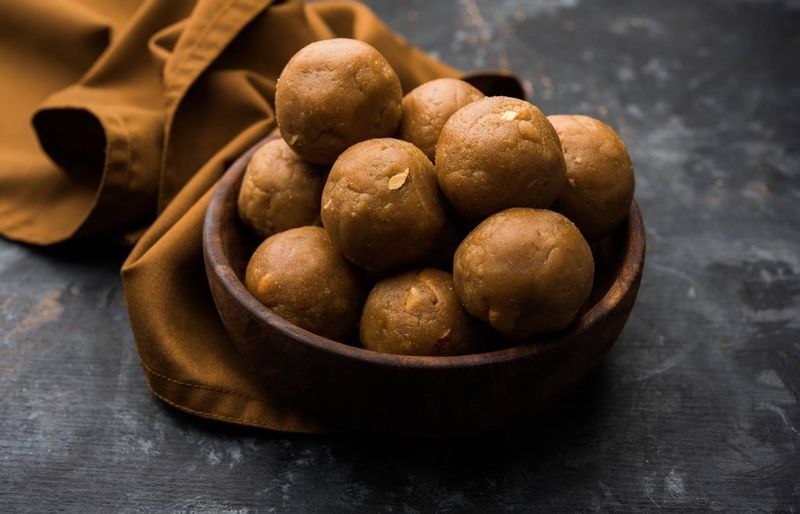 The quintessential winter treat, pinni is a rich, ghee-laden sweetmeat made with wheat flour (atte ki pinni) or ground urad (black lentils) and a warm, opulent mix of dried fruits and nuts that warms you up in the harsh North Indian winters. Famous sweet shops like Kanahya and others all turn out scrumptious pinnis during the winter months, but friends and family in Amritsar vouch for the pinnis from Amar Chand & Sons in Guru Bazaar. Thanks to its long shelf life, pinni travels well and it's the perfect sweetmeat to carry home for friends and families. The best way to relish pinni is to warm it slightly so the ghee oozes out, and the mighty pinni crumbles daintily to the touch. You could pour in some warm milk to the mix and relish it unhurried. 
8. Khajoor  
Come January, sweet shops in Amritsar, from unassuming street stalls and to legendary confectioners kickstart preparations for Lohri (a folk festival associated with the winter solstice and harvest ) celebrations by preparing Khajoor. No, I am not talking about dates. This Khajoor, available in Amritsar only for a couple of weeks leading up to Lohri, is a delightful, deep-fried pastry with a rich moist centre and crisp crust, made with flour and ghee. It is as essential to Lohri celebrations in Amritsar as bhangra, gidda and bonfire, and exceptionally addictive. Guru Bazar's Amar Chand & Sons is a good place to get your stock of Khajoor. 
9. Bhugga
Another winter essential is the Bhugga, round confections made with a mix of sweetened khoya (milk solids), sesame seeds, nuts and raisins. The most famous Bhugga in Amritsar are the special Badam Bhugga from the 75-year-old Lal Chand Sweets (Bhuggewale), in Katra Parja. Freshly made khoya is slow cooked with sugar, cooled down and mixed with a rich mix of dried fruits and nuts, flavoured with cardamom, rose water and a hint of kewra or screw pine, formed into massive balls (a kilo each) and studded with almonds.
---
Photo: Shutterstock; Priyadarshini Chatterjee