Places to visit in Jaipur shouldn't be limited to just historical forts. The Pink City is a vibrant tourist destination with so many different types of places one can visit. It is also full of fun experiences like enjoying a piping hot pyaaz kachori at Rawat, or scouring through the market in the old city to find the perfect souvenir to take home.
This is not to say that you should skip the historical monuments. They are an integral part of Jaipur, and any visit to the city is incomplete without visiting them. That said, there are other places too that you can add to your itinerary for Jaipur that are sure to blow your mind.
Here are 7 Jaipur Tourist Attractions That Are Not Historical Forts
1. Raj Mandir Cinema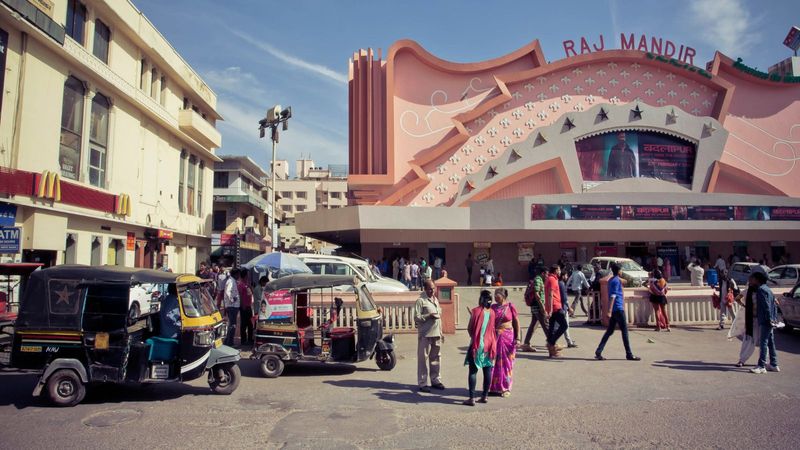 A single-screen theatre, Raj Mandir Cinema is an iconic building in Jaipur. With a capacity of 1300 people, this meringue-shaped complex is a perfect place to enjoy a masala Bollywood film. With a starry ceiling and well-designed interiors, its Art Modern design is sure to blow your mind. Instead of the regular popcorn and drinks, the cafeterias in this tourist attraction offer local snacks and delicacies.
Where: C-16, Bhagwan Das Rd, Panch Batti, C Scheme, Ashok Nagar, Jaipur, Rajasthan 302001
2. Chokhi Dhani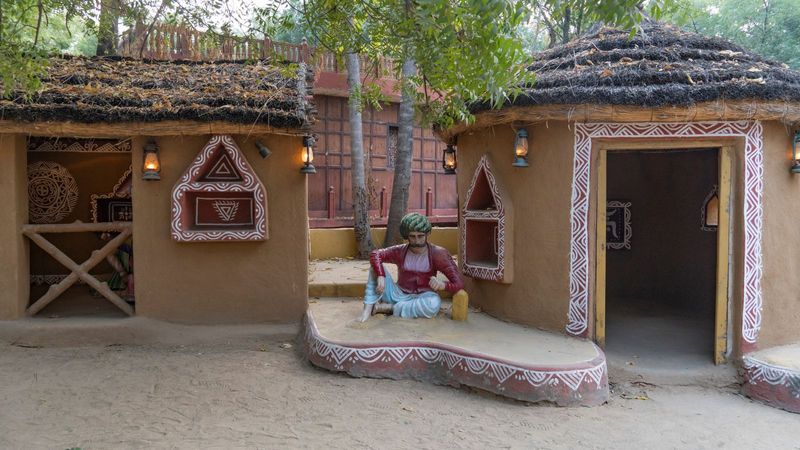 One of the most well-known tourist attractions in Jaipur, Chokhi Dhani is modelled after a Rajasthan village and offers a wide variety of activities to entertain you. Enjoy the traditional thali meal, watch a puppet show, and if you'd like to stay, they also have a resort that offers luxurious stay options that you can check out.
Where: 2 Miles Tonk Road, Goner Mod Flyover, Sitapura, Jaipur, Rajasthan 303905
3. Birla Temple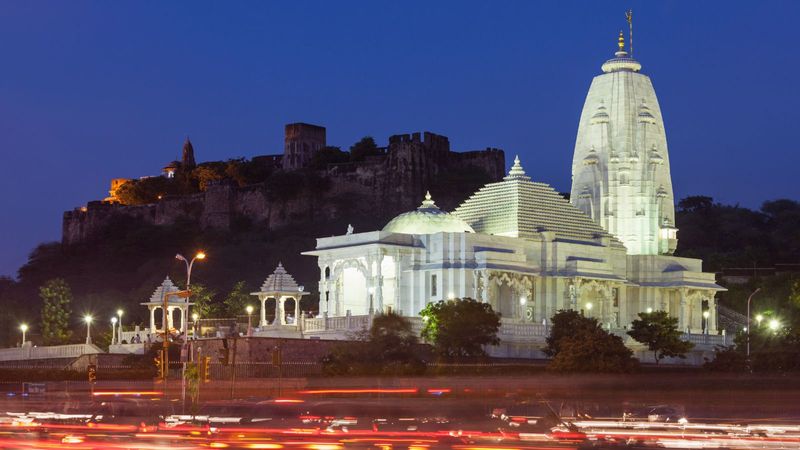 This white marble temple is one of the most stunning tourist attractions in Jaipur, and that is quite a feat in a city bustling with heritage. Thoughtfully designed, the temple has three different domes, each representing a different approach to religion, and is said to have stained glass windows depicting different scenes from scriptures. Located on an elevated platform on Moti Doongri hill, it is visible from a distance when it gets lit up at night.
Where: Jawahar Lal Nehru Marg, Tilak Nagar, Jaipur, Rajasthan 302004
4. Jhalana Leopard Sanctuary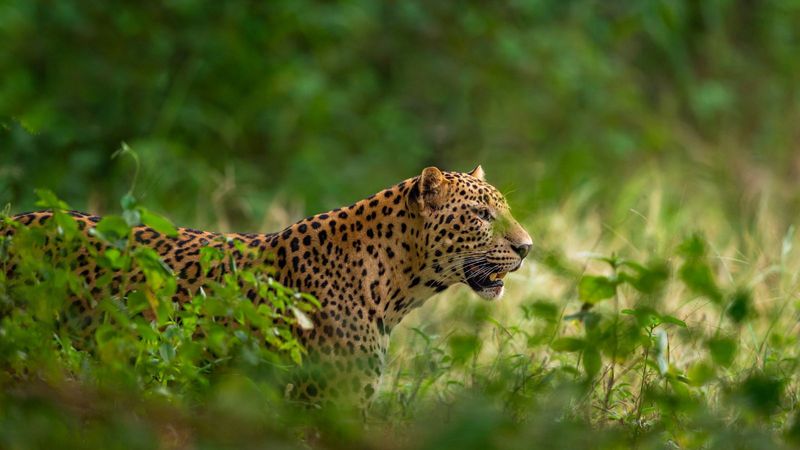 An open-air gipsy safari, this one is sure to take your breath away. This Jaipur tourist attraction boasts of 20 big cats in the park, and if you're lucky, you'll see them within minutes of starting the safari.
While leopards are the biggest tourist attraction here, they surely aren't the only ones. You can also spot a bunch of other wild animals and birds, making it a must-visit place in Jaipur for wildlife lovers.
Where: Malviya Nagar industrial area, Apex Circle, Malviya Nagar, Jaipur, Rajasthan 302017
5. Elefantastic Elephant Farm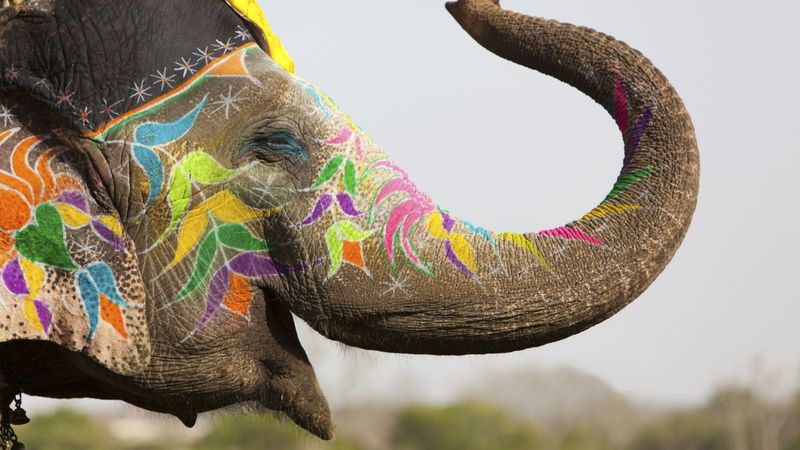 An ethical elephant sanctuary in Jaipur, this tourist attraction needs you to book a prior appointment to see the gentle giants. They have a day adventure that lasts 3 hours where you get to greet the elephants, feed them, a village walk, and have a home-cooked vegetarian meal among other things. They've also recently introduced a night stay option too, which includes fascinating activities like a post-dinner star gazing walk with the elephants.
Where: 90, Delhi - Jaipur Expy, Chandra Mahal Colony, Amer, Jaipur, Rajasthan 302028
6. Masala Chowk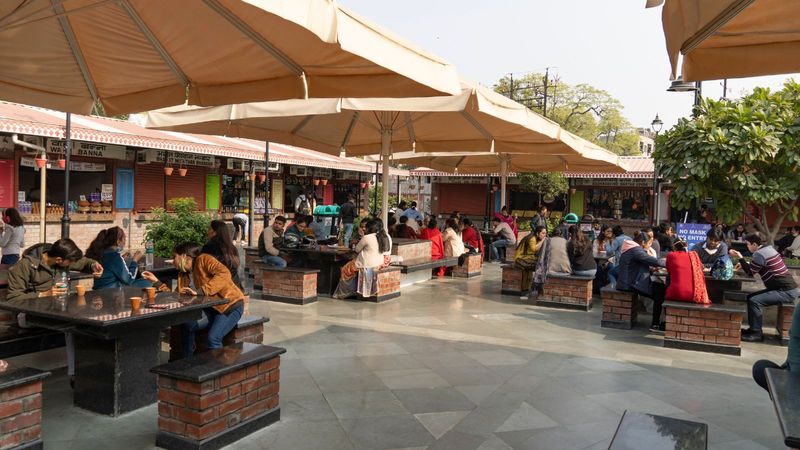 Street food in Jaipur is always a great idea, and Masala Chowk is just the place to be. An open-air food court, Masala Chowk serves 20+ dishes all in one place. When you visit, do try the famous flaky pyaaz kachori, and crispy jalebis. The best part about this food court is also how cost-effective this is.
Where: Jawahar Lal Nehru Marg, Ram Niwas Garden, Jaipur, Rajasthan 302004
7. Jawahar Circle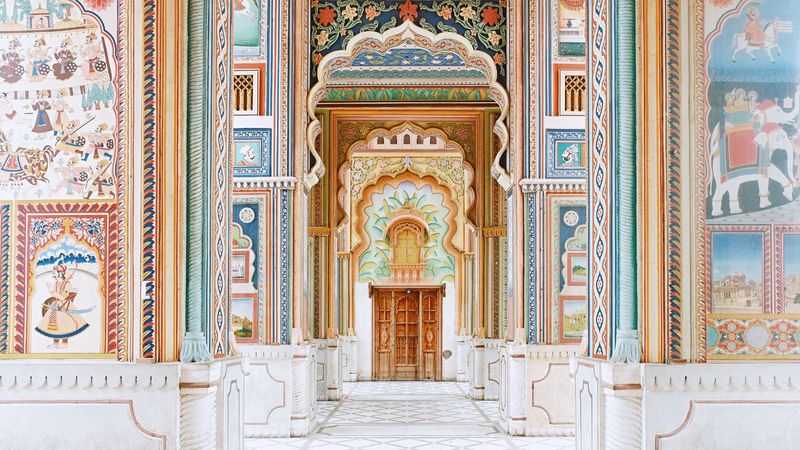 Known to be one of the biggest parks in the country, Jawahar Circle is a stunning spot and has recently caught everyone's fancy on social media This tourist attraction in Jaipur also has a play area for specially-abled children and an interestingly laid-out jogger track. In the evenings, you can also witness the fountain at the circle that is said to be lit up in 290+ colours.
Where: Jawahar Circle, Malviya Nagar, Jaipur, Rajasthan 302017
---
Photo: Shutterstock