Ranchi, the lesser-known gem of Jharkhand, is an untouched paradise waiting to be discovered. Many travellers overlook this charming capital city when planning their adventures, but little do they know that Ranchi is blessed with abundant natural beauty that will leave them spellbound. Brace yourself for a thrilling journey, as Ranchi is the destination that offers it all - from cascading waterfalls that leave you awestruck to breathtaking vistas that soothe your soul.
You may think you have seen it all, but Ranchi's simple beauty will take you by surprise. These are the best places to visit in Ranchi for travellers who seek off-the-beaten-path experiences. Imagine being surrounded by lush green forests, cascading waterfalls echoing in the background, and the warm sun rays kissing your skin. Ranchi offers a sensory experience like no other.
So, if you're looking to escape the chaos of the city and explore unexplored places, Ranchi is your answer. Don't miss the opportunity to witness the natural splendour that awaits you in Ranchi, Jharkhand. Pack your bags and embark on an adventure you'll cherish forever. Ranchi, Jharkhand, is a destination you don't want to miss!
7 Places to visit in Ranchi, Jharkhand
Discover the captivating beauty of Ranchi as you explore its temples, viewpoints, and scenic spots, with 7 must-visit plans that will leave you amazed. Embark on a journey of wonder and amazement as you experience Ranchi tourist spots like never before.
1. Tagore Hill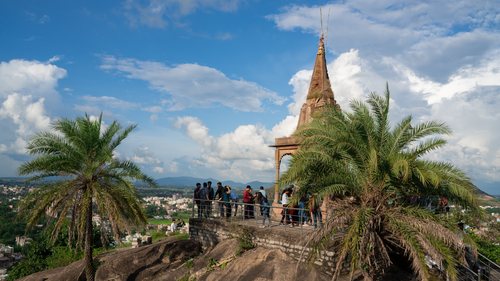 Named after the legendary poet Rabindranath Tagore, Tagore Hill offers a mesmerising vantage point for the city's stunning views. Tagore himself frequented these hills to seek solitude and pen his masterpieces. At approximately 300 feet, Tagore Hill is an adventurer's delight with trekking and rock climbing activities. Nestled away from the city's chaos, it's one of Ranchi's famous places for a family picnic. Climbing 200-250 stairs to the top of the hill rewards visitors with breathtaking views of the distant mountains and the stunning Ranchi cityscape.
Moreover, the hill's verdant foliage adds charm, while its spectacular sunsets are a sight to behold. Places to visit in Ranchi don't get better than this. Visitors can also explore the famous Ramakrishna Mission Ashrama, Agrarian Vocational Institute, and Divyayan centre on the hill's base.
Best time to visit: During the pleasant weather months of October through February, encompassing winter.  
Location: Towards the northern side of Ranchi, Jharkhand; approximately 4 km away from Albert Ekka Chowk
2. Jagannath Temple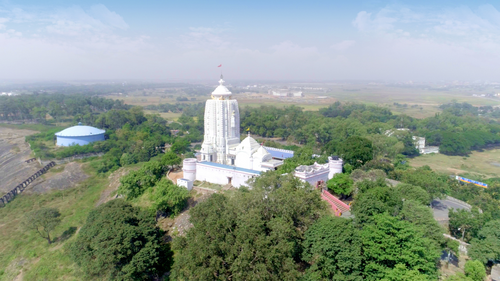 Are you searching for places to visit in Ranchi? Look no further than Jagannath Temple! With its striking resemblance to the Puri temple, it is another of Ranchi's famous places to visit. This 17th-century shrine located just 10 km from the city centre is a popular tourist destination. Join in the festivities during the Ratha Yatra held annually in June-July. Though the climb up the hill to the temple is steep, the breathtaking views of the city from the top are worth it. Don't forget to seek blessings before admiring the magnificent vistas.
The best time to visit: is June- July; the schedule is from 5:00 am to 12:00 pm and 3:00 pm to 6:00 pm.
Location: The temple is 10 kilometres away from Albert Ekka.
3. Pahari Mandir
If you are searching for the best places to visit in Ranchi, Jharkhand, the Pahari Mandir is a must-visit destination. This temple, dedicated to Lord Shiva, is located at 2140 feet, offering a stunning panoramic view of the entire city. Although the climb to the temple requires around 300 steps, the breathtaking scenery makes it well worth the effort. Devotees flock to this hilltop temple every year, especially during the holy month of Shravan, which falls between July and August. It is believed that the Pahari Mandir has the power to fulfil the wishes of those who visit. Before climbing up, visitors can cleanse themselves at the ghat near Ranchi Lake at the foot of the hill.
Best time to visit: During July and August, the schedule is divided into two parts: 4:30 am to 1:00 pm and 2:00 pm to 6:00 pm.
Location: Situated around 8 kilometres from Ranchi Railway Station, near Ratu Road.
4. Kanke Dam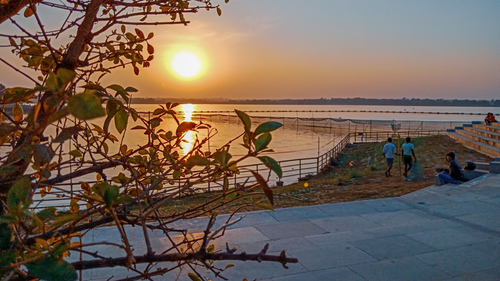 Kanke Dam is your destination if you are looking for things to do in Ranchi. Situated adjacent to the renowned Rock Garden, it provides visitors with a serene and scenic atmosphere. The calm and clear waters surrounded by sprawling hills make it an ideal spot for a picnic with a stunning view. Boating is another popular activity here, available daily from 9 am to 5 pm. The dam is also known for its birdwatching opportunities, so bring your binoculars. Additionally, indulge in the delicious local cuisine near the dam to complete your experience.
Best time to visit: The best time to visit this location is either during the sunrise or the sunset.
Location: 7 km away from Ranchi Railway Station at Gonda Foothills.
5. Ranchi Lake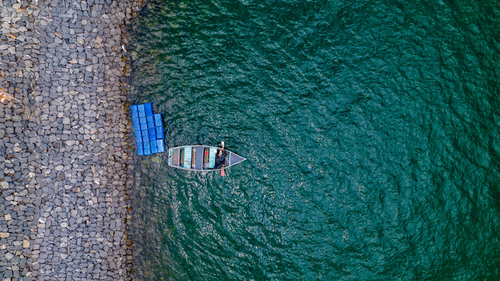 Nestled in the heart of Ranchi, Jharkhand lies the picturesque Ranchi Lake, which dates back to 1842 when British Colonel Onsely excavated it. A perfect spot for a tranquil evening, this lake offers ample space for picnics and boat rides, making it a popular family outing destination. The lake sits at Ranchi Hill's foothills, another must-visit attraction, with a small Shiv Mandir atop it. From the hilltop, one can feast their eyes on the stunning panoramic view of Ranchi's cityscape. Ranchi sightseeing is incomplete without exploring the serene Ranchi Lake, so don't miss out on this lovely place to visit in Ranchi!
Best time to visit: Anytime
Location: The lake is located near Upper Bazar.
6. Biodiversity Park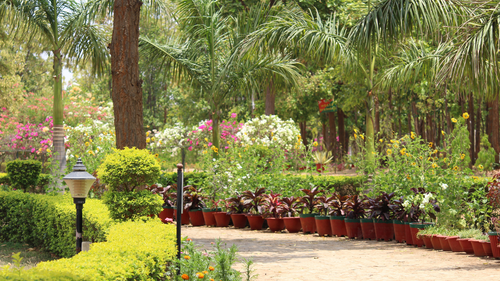 Biodiversity Park, located amidst dense native vegetation and verdant greenery, is a nature lover's paradise and one of the must-visit places in Ranchi. This park has been designed to safeguard medicinal plants and herbs, making it a haven for botanists looking for places to visit in Ranchi, Jharkhand. Managed by the Ranchi forest department, it offers a range of natural experiences, including trekking and hiking, allowing visitors to immerse themselves in the park's beauty. Take a leisurely cycle ride along the numerous trails or explore the Rose Garden, Aquatic Park, Chinese Garden, and Children's Park, each offering its unique charm. While you're there, don't forget to sample the delicious treats sold by the tribal women if you're lucky enough to catch them. Visiting this place is one of the best things to do in Ranchi.
Best time to visit: Evenings during the winter season.
Location: Biodiversity Park is just 15 km from Ranchi Airport.
7. Dassam Falls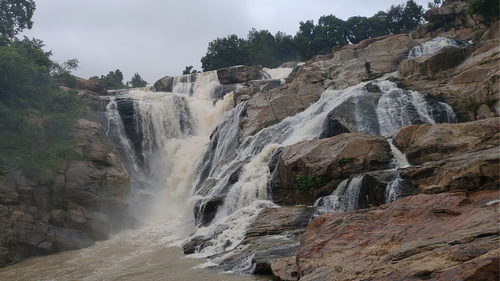 Dassam Falls, situated about 40 kilometres away from Ranchi, is undoubtedly one of the best places to visit in Ranchi and a sought-after Ranchi tourist place—the striking beauty of the cascading waters of the fall delight photographers and nature enthusiasts. One of this waterfall's most remarkable features is the ten water streams that converge into the plunge pool when it's at its peak. Over time, as tourism has gradually increased in the area, numerous restaurants and clean restrooms have been established, making the visit far more convenient and comfortable.
Best time to visit: Sunrise or Sunset
Location: Situated 41 km from the city centre.
In conclusion, Ranchi sightseeing has something to offer everyone. From exploring the city's rich cultural heritage through its stunning temples and historical landmarks to indulging in thrilling outdoor activities such as hiking and trekking in its beautiful parks and waterfalls, there's never a dull moment in Ranchi, Jharkhand. With great things to do in Ranchi, it's no wonder that this city has become one of the top tourist destinations in India. Whether you're a history buff, nature lover, adventure enthusiast, or simply looking for a peaceful getaway, Ranchi has it all. So pack your bags and embark on a journey to explore this gem of a city!
---
Photo: Shutterstock