India has a variety of interesting museums including an alcohol museum in Goa, a food museum in Thanjavur, a doll museum in Delhi, a cycle museum in Pune, and more. Interestingly, India is home to a number of celebrity wax museums that showcase the country's rich heritage and a host of famous personalities. The trend of celebrity wax museums came to the country after the popularity of Madam Tussauds Wax Museum in London. And, since not everyone can travel to London, the concept mushroomed in the country.
Gradually, celebrity wax museums have spread across and have become a serious attraction for families to visit while on holiday. These wax museums are a great way to learn about India's history and famous figures, and they offer a unique and interactive experience for visitors of all ages. Although, several simply feature Bollywood celebrities, directors, musicians, and other famous personalities from the industry, you'll also find sportsmen get a wax figure, especially from the world of cricket. And, there are wax museums in India with wax figures of world-renowned personalities like Marilyn Monroe, Albert Einstein, Michael Jackson, Madonna, among others. 
If you're keen to see art created out of wax and how well each personality is sculptured, you must pay a visit to at least one of the many wax museums in India. Better yet, you can take selfies to post on Instagram once you're back from your holiday.
Wax museums in India you must visit
1. Madame Tussauds Wax Museum, Noida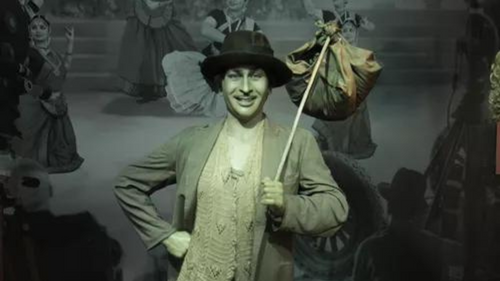 The Indian counterpart of the famous Madame Tussauds Wax Museum in London first opened in New Delhi in 2017 but was shut during the pandemic. It has now opened with a new look and is at a new location in Noida. Tour this wax museum full of life-size wax figures of famous personalities from around the world, including politicians, celebrities, sports stars, and historical figures. This wax museum mostly features Indian film celebrities including Madhubala, Raj Kapoor, Shahrukh Khan, Sonu Nigam, Ranbir Kapoor, and Diljit Dosanjh. Sports personalities like Sachin Tendulkar, Kapil Dev, and Messi also have statues here. While leaders like Prime Minister Narendra Modi, and late former President Dr. A. P. J. Abdul Kalam, and Mahatma Gandhi also have a dedicated section. Located inside DLF Mall in Noida, you can tour the wax museum and take photos with the many wax statues here.
Timings: 11:30 a.m. to 7:30 p.m. (last entry at 7:00 p.m.)
Tickets: To be booked online
Location: 4th Floor, DLF Mall India, Noida
2. Mother's Wax Museum, Kolkata
Divided into separate sections featuring personalities and popular icons, the Mother's Wax Museum in Kolkata hosts several life-size wax statues. This wax museum is located inside the West Bengal Housing Infrastructure Development Corporation building. This is one of the wax museums in India that also has statues of fictional characters like Spiderman, Ironman, Jadoo, among others. You can also combine your museum visit with a tour of Prakriti Tirtha, an eco-tourism park across the street.  
Timings: 12:00 p.m. to 7:30 p.m. (closed on Mondays)
Tickets: Entry to the museum is free
Location: International Finance Centre, 6th & 5th Floor, Biswa Bangla Sarani, AA II, CBD-I, Newtown, Kolkata
3. Sunil's Celebrity Wax Museum, Lonavala and Thiruvananthapuram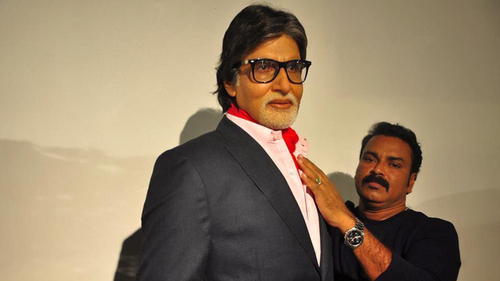 A popular attraction in Lonavala, Sunil's Celebrity Wax Museum is one of the older wax museums in India. The museum was set up with a lot of enthusiasm by Sunil Kandalloor for all Indians to experience wax museums, as not everyone can afford to go to London. It has now extended its life-size wax figures with a museum in Thiruvananthapuram as well. With icons like Sachin Tendulkar, Rajnikant, Mahatma Gandhi, Michael Jackson, and even Chhatrapati Shivaji Maharaj, this wax museum has several wax figures you can take photos of.
Timings: 9:00 a.m. to 9:30 p.m. in Lonavala; 9:00 a.m. to 8:00 p.m. in Thiruvananthapuram
Tickets: Rs 200 in Lonavala, and Rs 100 in Thiruvananthapuram
Location: Lonavala Square Mall, M. G. Road, Lonavala; South Street of Padmanabha Swamy Temple, Opp. Priyadarshini Hall, East Fort, Thiruvananthapuram
4. Mayapuri Wonder Wax, Kanyakumari 
Another wax museum in India, the Mayapuri Wonder Wax in Kanyakumari is a low-key museum that is quite wacky. This museum houses wax figures and 3D paintings, and visitors have quite a riot taking photos and posing with the various displays. There are wax figures of Mother Terresa, Batman, Shahrukh Khan, among others.
Timings: 8:00 a.m. to 8:00 p.m. 
Tickets: To be bought at entry
Location: Cape Rd, near Railway Station, Kanyakumari
5. Melody World Wax Museum, Mysuru
One of the only wax museums in India that goes by a different theme, the Melody World Wax Museum is not like every other celebrity wax museum. Instead, it has wax statues and figures dressed in traditional Indian attires, but they are all with some type of musical instrument. This museum is said to have the largest collection of musical instruments in the world. A visit to this wax museum is a must, as you'll learn a lot about instruments and melody in the process. The museum is located only three kilometres away from Mysore Palace, so you can club your visit to both while you're touring the city.
Timings: 9:30 a.m. to 7:00 p.m.
Tickets: Rs 30, to be bought at entry
Location: Vihara Marga, Siddhartha Layout, Mysuru
6. K Dev Bhoomi Wax Museum, Mussoorie
There are many things to do in Mussoorie and now a visit to K Dev Bhoomi Wax Museum is one of them. Located in Company Garden, this is one of the most low-key wax museums in India. You're surely not going to run out of things to do while vacationing in Mussoorie, but if you're up for something crazy and fun, head here. There are 30 life-size wax figures neatly kept in a row, and many of them include legendary personalities from India's history.
Timings: 10:00 a.m. to 5:00 p.m.
Tickets: Rs 100, to be bought at entry
Location: Company Garden, Mussoorie
7. Wax World Museum, Udhagamandalam
Like every other wax museum in India, the Wax World Museum in Udhagamandalam or Ooty was established for Indians to experience wax museums without taking a flight to London. The picturesque hill station has several things to do, including this wax museum that's easily accessible from many tourist spots in Ooty. Wax World is home to wax statues of Indian freedom fighters like Mahatma Gandhi, Bal Gangadhar Tilak, Gopal Krishna Gokhale, among others. You'll also find wax figures of social figures like Mother Teresa and India's former President, Dr. A. P. J. Abdul Kalam and more.
Timings: 9:00 a.m. to 8:00 p.m.
Tickets: Rs 20, to be bought at entry
Location: Glen Villa, Kothagiri road, Kodappamund, Ooty
---
Photo: Shutterstock