Bollywood has long been setting goals, both fashion and travel-wise. Not only have we all grown up wanting to look like our favourite celebs, but look forward to visiting the places featured in our favourite films. 
From beautiful hill stations to multicultural cities, Bollywood films have captured it all, catapulting these beautiful destinations higher up on our travel bucket list. This upcoming holiday season, get inspired from this list and pack your bags to go see the most beautiful places to visit in India but Bollywood style.  
Here are 7 beautiful places to visit in India, inspired by Bollywood films
1. Leh Ladakh - 3 Idiots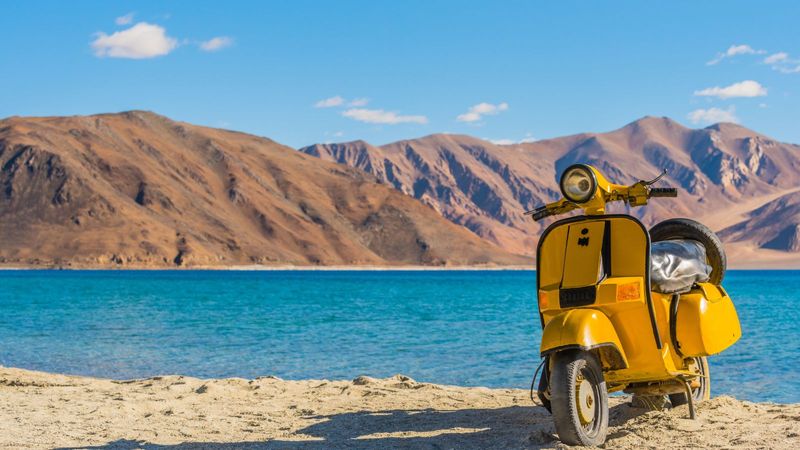 While Ladakh was always one of the most stunning destinations in the country, it was relatively lesser known to the masses. With the idiots in 3 Idiots driving across states to go find Rancho in Ladakh, it gained a much wider following. 
The scene that features the actors with the modified yellow scooter at the lakeside went on to become so iconic that many of them have been installed at the site for tourists who love to recreate it. Apart from the scenic lake, there are so many other sites you must visit in Ladakh. Let nature drive you up the magnetic hill, experience the local culture in Leh, and explore the monasteries and palaces to marvel at the distinct architecture.
2. Coonoor - Kapoor And Sons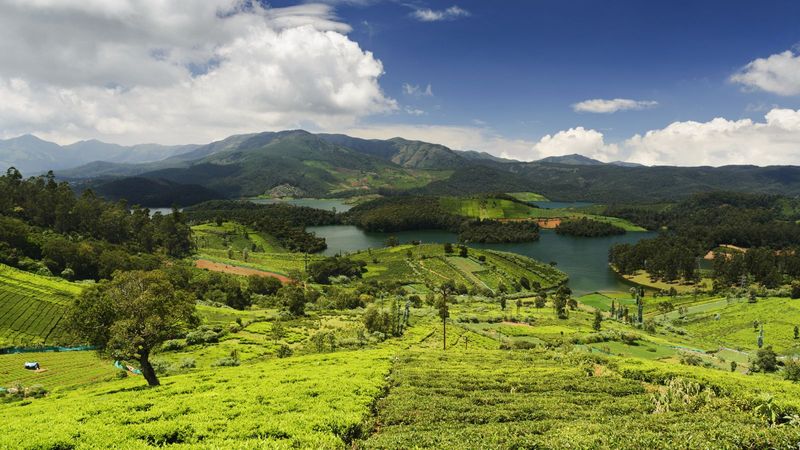 Featured in the Dharma movie Kapoor And Sons, among others is the scenic hill station in the Nilgiris called Coonoor. 
Known for its tea estates, Coonoor is also one of the cool places to visit in India, especially in the southern region. The weather is always pleasant and balmy, making it one of the most beautiful destinations to visit in India. When in this dreamy town, picnic at Wellington Lake, witness lush waterfalls, enjoy the beginner-friendly hiking trails, and most importantly, make sure you experience the Nilgiri Mountain Railway Line for views like none other.
3. Jaipur - Shuddh Desi Romance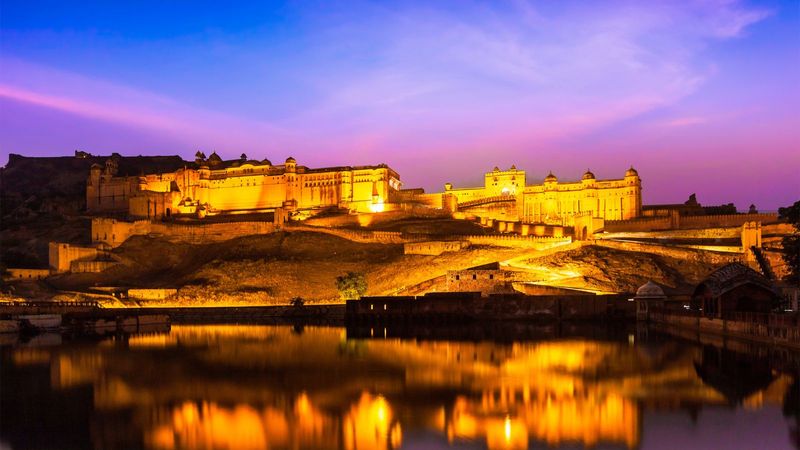 Not only was Shuddh Desi Romance set in Jaipur, it also features a song with the most stunning picturisation of the Pink City. 'Gulaabi' features all there is to experience in Jaipur, and if you're up for some adventure, it can be quite an itinerary. Like the characters of Sushant Singh Rajput and Vaani Kapoor, catch a show at the iconic Raj Mandir Cinema, visit Amer Fort to experience the history and grandeur of Rajasthan, go berserk shopping at Bapu Bazaar, and end the night with a bird's eye view from Nahargarh and Jaigarh forts. 
Jaipur is hands down one of the most beautiful places to visit in India, and we hope the song inspires you enough to pack your bags and go.
4. Manali - Yeh Jawaani Hai Deewani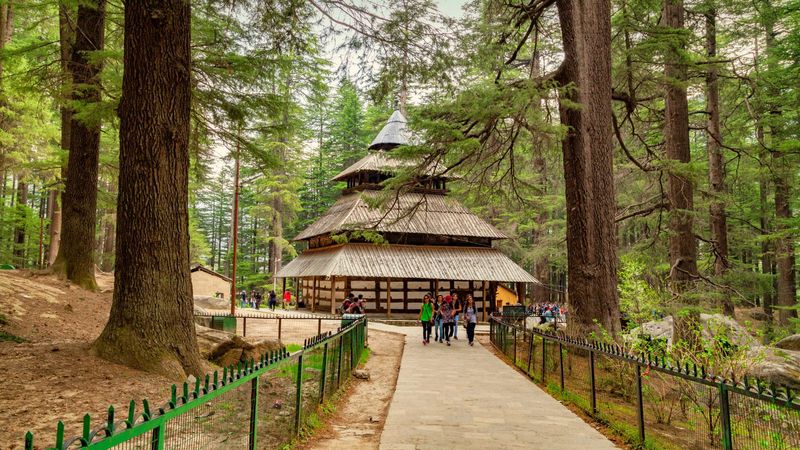 A movie about youth, friendship, and love, centered around travel, Yeh Jawaani Hai Deewani is full of travel inspo. May that be the part where Kalki Koechlin's Aditi is getting married in Udaipur or the montage of Ranbir Kapoor's Bunny going around the world. What takes the cake however is the first half of the movie when the group lands in Manali. 
One of the most beautiful places to visit in India, Manali has it all. Explore the Hidimba Temple, sign up for small treks around, go riding to Rohtang Pass and beyond, and while a chase sequence is certainly not advisable, Manali's markets are also worth exploring.
5. Goa - Dil Chahta Hai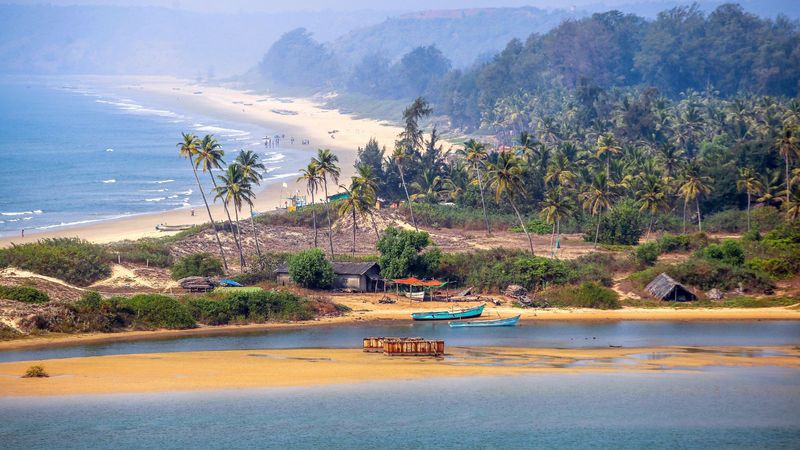 With its wild success, it'd be safe to say that Dil Chahta Hai cemented a road trip to Goa with your friends as a rite of passage to lifelong friendship. Unlike the film's depiction of the state as a beachy paradise, Goa offers so much more, no matter what kind of tourist you are. 
This time when you visit the state often touted as the most beautiful place to visit in India, explore the forts and churches for a quick and interesting history lesson, explore rural Goa for a taste of Konkan like never before, and hike on unexplored trails to be amazed by the biodiversity that the state offers, in addition to its stunning beaches of course.
6. Kashmir - Fitoor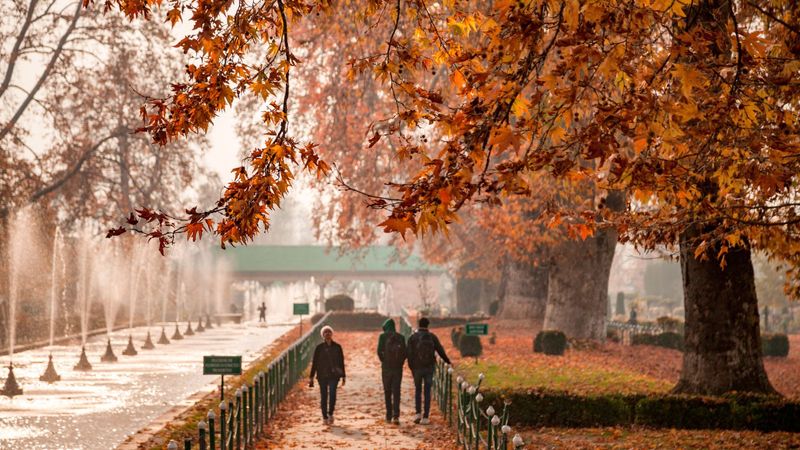 While many Bollywood films have been set in Kashmir, Fitoor brings in the beautiful landscapes as a character. Poetic, dreamy, and sharp, this adaptation of Dicken's Great Expectations features Kashmir in all its glory. 
As the story revolves around a Kashmiri boy Noor played by Aditya Roy Kapur, and follows his journey as he grows up, we are treated to Kashmir's pristine beauty in all seasons, may that be the crispy autumnal red, the sheer white blanket that envelops the valley in winters, or the lush meadows in spring and summer. 
While it is hard to choose one from all the beautiful places to visit in India, Kashmir just should not be missed. Experience the hospitality, nature, and pure gorgeousness that it is, at least once.
7. Delhi - Fanaa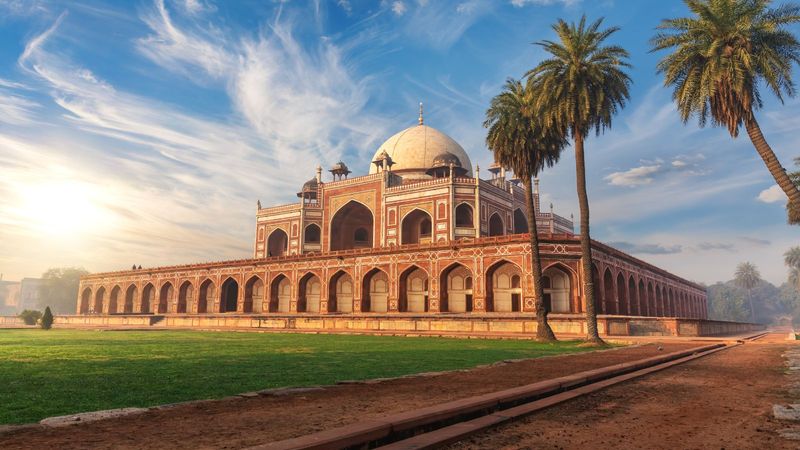 We're so used to seeing Delhi as a backdrop for stories set in the NCR, that we often forget what a delight it is for tourists. Zuni in Fanaa, played by Kajol, is a Kashmiri girl visiting Delhi for the first time with her dance troupe, and the film features a sequence where the group goes sightseeing, aided by the guide played by Amir Khan. 
The sequence features the regulars like Humayun's tomb, Qutub Minar, Lodhi Garden, and often overlooked Railway Museum and Purana Qila alike. You can also explore all of these beautiful places and more by either booking a ticket for 'hop-on hop-off' buses, or individually as they're all well connected via Delhi's extensive metro network.
---
Photo: Shutterstock