Known as The Great Wall Of India, Kumbhalgarh is a magnificent fort in the Rajsamand district of Rajasthan. Built by Rana Kumbha in the 15th century, Kumbhalgarh is a world heritage site and is famous as a fortress that couldn't be won over. One of the largest fort complexes in the world, Kumbhalgarh houses a number of temples and is a stunning example of Rajputana architecture. Close to Udaipur, Kumbhalgarh is a must-visit fortress in Rajasthan.
Here are 6 places to visit in Kumbhalgarh
1. Kumbhalgarh fort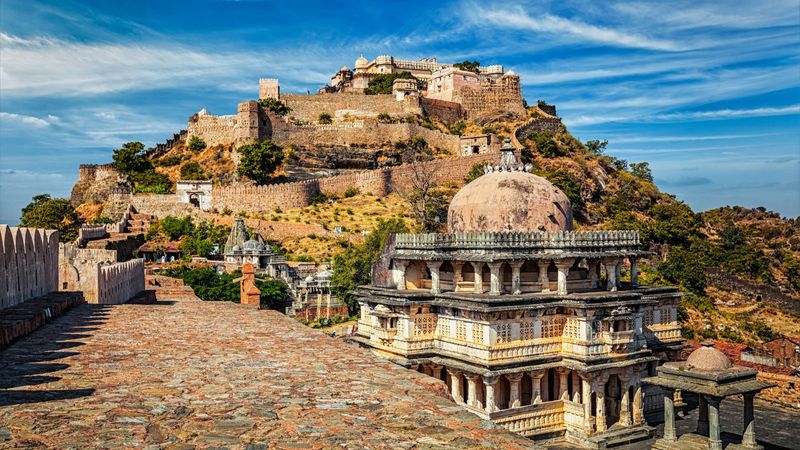 The grand attraction itself, Kumbhalgarh Fort is nearly 38 km long and is in fact one of the longest walls in the world. Perched atop Aravalli Hills, the fortress has seen countless attacks, and shielded the rulers of Mewar from every single one. One of the largest fort complexes, Kumbhalgarh Fort is stunning but can be quite taxing since vehicles aren't allowed inside, making it quite the climb.
2. Badal Mahal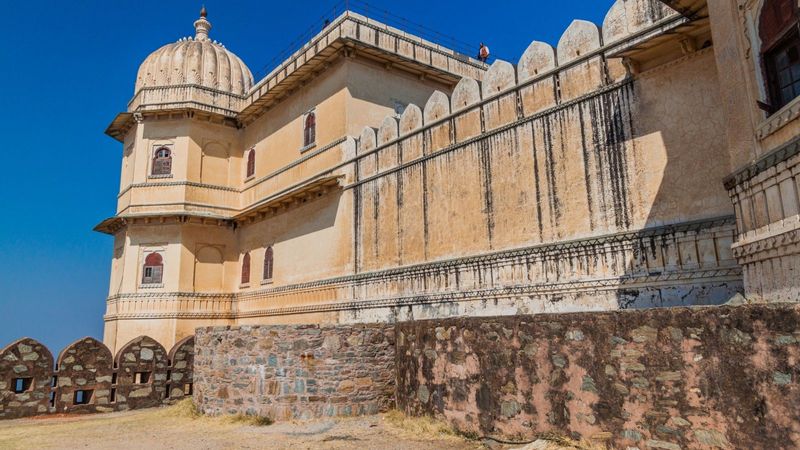 Featuring sweeping views of the area, Badal Mahal is a two-storey palace, with stunning murals inside that are a must-see. Divided into Mardana and Janana Mahal, the structure will surprise you with an inventive air conditioning system that keeps the Badal Mahal cool.
3. Kumbhalgarh Wildlife Sanctuary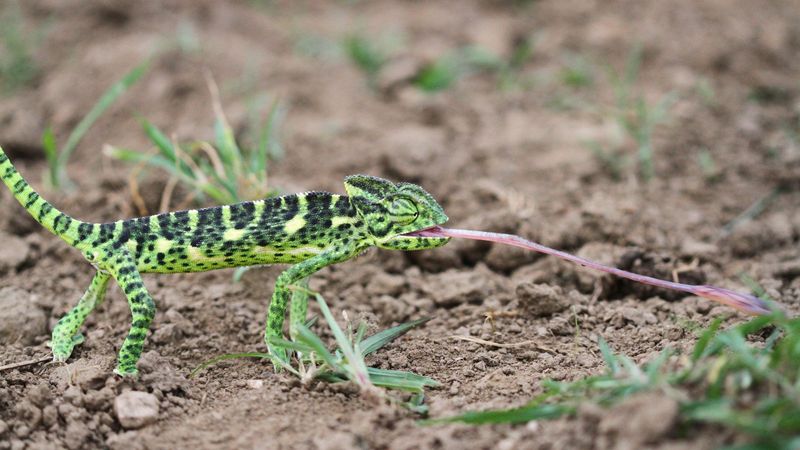 Covering roughly 578 sq km, Kumbhalgarh Wildlife Sanctuary is a delight for wildlife lovers. Encompassing the nearby Udaipur and Pali, this massive wildlife sanctuary is home to a 40-strong pack of Indian wolves, in addition to sloth bears and Indian leopards. Truly a delight, this Kumbhalgarh attraction deserves more than one day to fully immerse in the experience.
4. Vedi Temple
A stunning Jain temple on the premises of the Kumbhalgarh fort, this is a must-visit Kumbhalgarh attraction. The temple presided over by the local deity Goddess Vedi, is octagonal in shape and stands on 36 pillars. Maintained by the Archeological Survey of India, Vedi Temple is one of the best places to see at Kumbhalgarh.
5. Parshuram Temple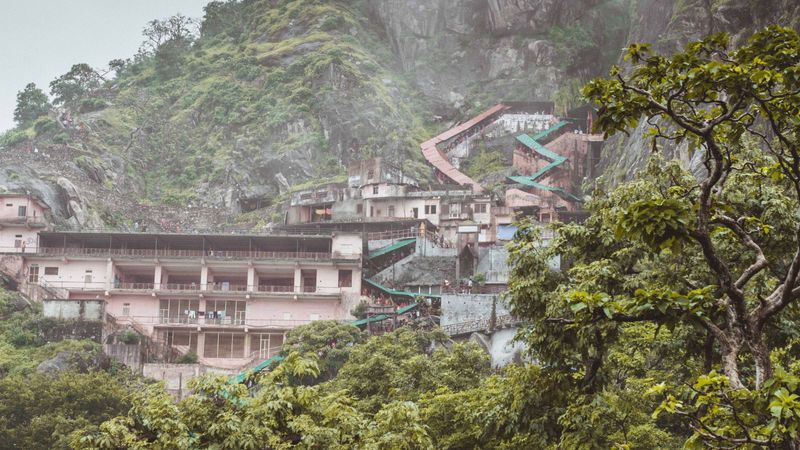 Built in a cave in the Aravlli range, this temple is believed to have been one of the meditative spots of Lord Parshuram. It is a Shiva temple, offering not only peace but also stunning views of the area. It also has nine kunds that are said to never run dry, and the pathway to the temple, lined with 500+ stairs, is more of a trek but very worth it. This is a must-add to the list of things to see in Kumbhalgarh in a day.
6. Neelkanth Mahadeo Temple
Another Shiva temple, this one is in the premises of the Kumbhalgarh fort and a must-see attraction. Architecturally, this temple is what is called a Sarvatobhadra temple, which means that one can enter the temple from all sides. Maintained by locals, this is another place to see in Kumbhalgarh that you should not miss.
---
Photo: Shutterstock