There's hardly anything that matches the thrill of marvelling at the peak of a mountain from up close. Whether you want to click mesmerising pictures of breathtaking mountain vistas or just breathe in fresh air, India has some of the highest mountain spots you can visit—and the view is just breathtaking from up there. You may have to travel or climb a bit to get there, but the surreal view will be totally worth it.
The selection of mountain locations in India is enormous, ranging from Kerala to Uttarakhand. Many mountain ranges in the nation do not necessitate an all-day journey. Whether you want to get to the summit of Kanchenjunga (which is the highest peak in India) or the Anamudi in Kerala, you can rely on local transportation. Here are five mountains in India that have vacation-worthy high peaks that you should see at least once in your life.
1. Chembra Peak, Kerala (2,000 metres)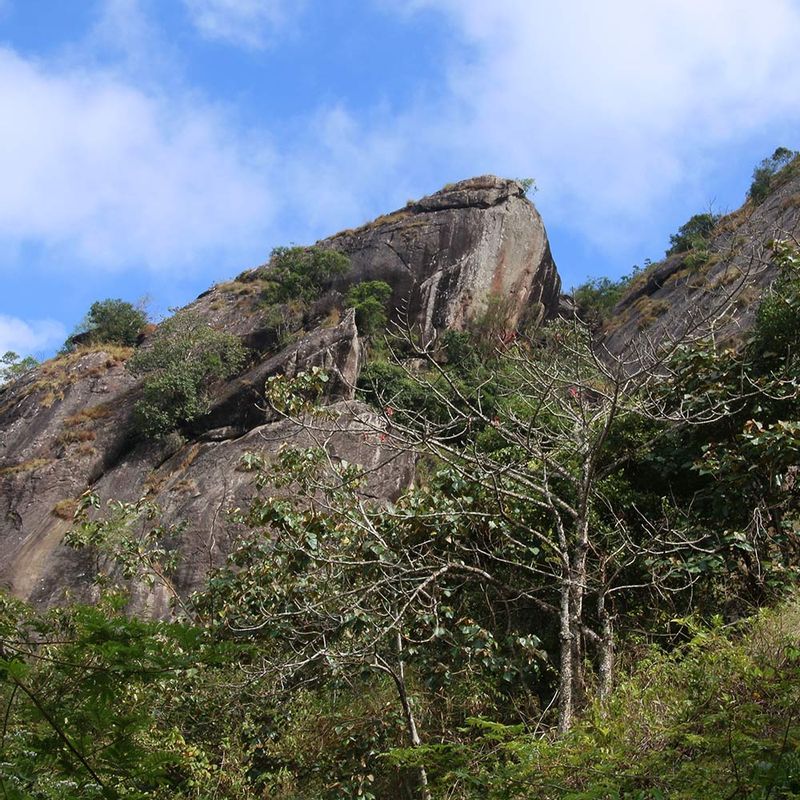 The Chembra Peak, located near Meppady and about eight kilometres south of Kalpetta, is the highest mountain point in the Wayanad Hill Range—rising 2000 meters above sea level. The Chembra peak provides a 360-degree view over not just Wayanad, but also a considerable portion of Kozhikode, Malappuram, and Niligiri districts. The mountain, its surrounding lush flora, and the famous heart-shaped lake make it a traveller's delight. Don't miss the heart-shaped Lake or Cupid Lake on your walk up to Chembra Peak—it's an exceptionally breathtaking sight to witness. This is one of the highest mountains in India where you can experience greenery.
Kalpetta, which is only eight kilometres away, is a great choice for lodging. It is the district headquarters as well as a popular tourist destination with housing options for all wallets.
September to March is the ideal time to hike to Chembra Peak. Because this season follows the end of the monsoon, the jungle will be dense and lush green, and the atmosphere will be cold and damp. As heat approaches in February and March, the grass will begin turning brown and yellow, and plants will shed due to the heat. So, if you want to go on a hike where you'll be accompanied by greenery, try to go before February.
2. Doddabetta Peak, Tamil Nadu (2,623 metres)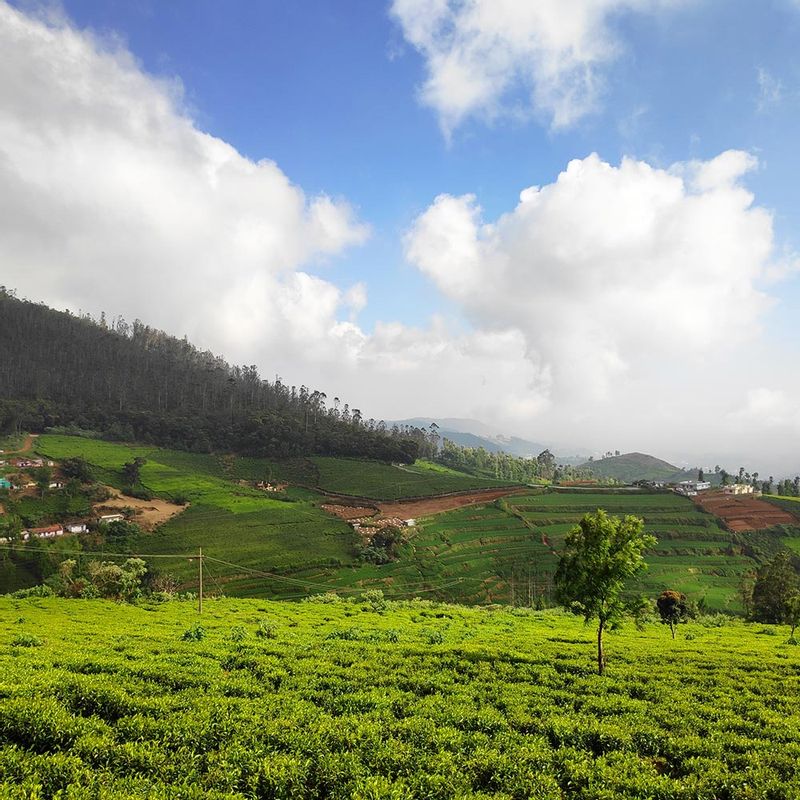 Dodabetta, which roughly translates to "big peak" is around 10 kilometres from Ooty. It is the highest mountain in the Nilgiri Hills, rising to a startling height of 8650 feet (2,623 metres) above sea level. This gorgeous terrain is a visual delight and a terrific spot to visit. Dodabetta is a prominent hiking location, as well as one of the most popular spots to visit in Ooty. The top provides an incredible perspective of the surrounding areas, which are densely forested, and on sunny days, you can see as far as Mysore. It is one of the most visited mountain ranges in India.
The nearest railhead to Ooty is Mettupalayam (about 40 kilometres), from where the Nilgiri Mountain Railway, a toy train, connects. UNESCO designated this train as a World Heritage Site, and it is a must-see for all visitors. Dodabetta Peak is approximately eight kilometres from Ooty Bus Stand. This hill station is accessible by both bus and taxi.
3. Anamudi, Kerala (2,695 metres)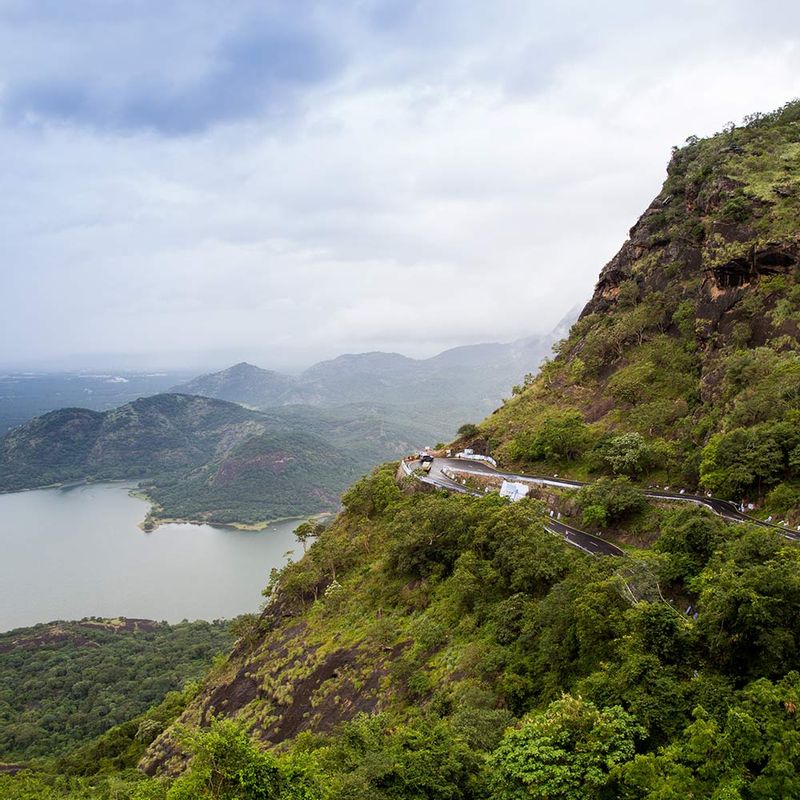 Anamudi is the tallest mountain in the Western Ghats, rising 2,695 metres above sea level in Kerala. This gorgeous location is frequented by numerous travellers throughout the year who swear by its appeal. If that isn't enough to convince you to pack your things and come here, then here are a few facts that might change your mind. Anamudi is the ninth highest peak in India and the highest peak (2,695 m) in the Western Ghats and South India. 
The Atlas moth, Nilgiri Langur, lion-tailed macaque, leopards, and tigers live on these mountain ranges in India. The Eravikulam National Park borders the Rajmala tea plantation on the south and the KDHP tea estate via Muthuvakudy on the north. On foot, you can easily reach the top from here. Anamudi Peak is around an hour's drive from Munnar's city centre.
4. Dzukou Valley and Japfu Peak, Nagaland (3,048 metres)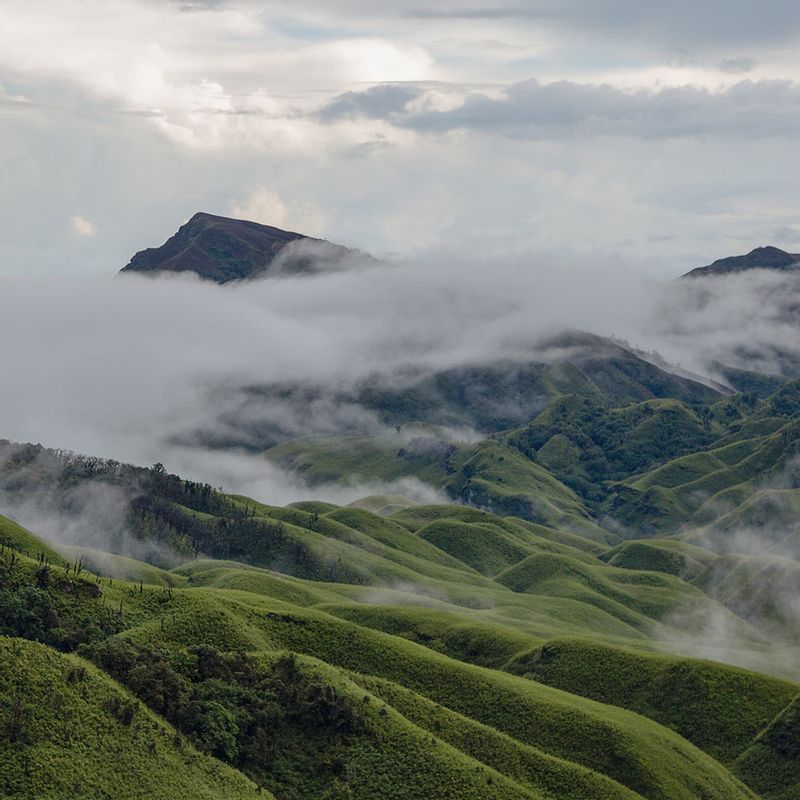 Dzukou valley and Japfu Peak, located about 25 kilometres south of Kohima, present one of the continent's most magnificent panoramas. This is the eighth highest peak in India, located in Nagaland, which is known as the Switzerland of the East—and Dzukou Valley and Japfu Peak are living examples of that title. The Dzukou Valley and Japfu Peak hike is a must for every trekking enthusiast.
The Japfu Mountain, at 3048 metres, is Nagaland's second-highest peak and gives an excellent vantage point for appreciating the magnificent splendour of the Dzukou Valley. When in full bloom, Dzukou Valley, also known as the Valley of Flowers of the East, is indeed a sight to see.
The Dzukou Valley and Japfu summit hikes are best done between the end of June and the beginning of September. During these three months, the valley is at its most beautiful, with all of its flowers in bloom, decorating the landscapes with a rainbow of colours. The valley has comfortable weather during the day, but it experiences a temperature drop of more than ten degrees at night, so bring plenty of woollens. 
While on the Dzukou Valley hike, you can spend the night in the Dzukou Valley trekkers' hut, which provides a comfortable place to sleep, warm meals, and drinking water. On the Japfu Peak climb, you may spend the night at the base camp, which offers a comfortable avenue for slumber with prepared meals and water. You can bring a packed lunch and drink from the campgrounds on your next excursion.
5. Sandakphu Peak, West Bengal (3,636 metres)
Sandakphu Peak (11,941 Feet) is the highest peak in West Bengal. The highest mountain in the Singalila Ridge in the Darjeeling district and one of India's highest peaks—it is located near the Nepalese border and is adjacent to the Singalila National Park.
Sandakphu provides a breathtaking view of four of the world's five highest peaks. The best view that it offers is that of Kanchenjunga. The hilltop can be reached by car or on foot. The climb starts at Manebhanjan and goes up the hill for 51 kilometres.
Because of the profusion of Himalayan Cobra Lilies, Sandakphu is also known as the "mountain of toxic plants." Because this is a strenuous walk, you should only do it if you are completely fit. The ascent is fairly thrilling, travelling through varied terrains ranging from steep slopes to beautiful green fields studded with rhododendrons, magnolias, primulas, and brilliant wildflowers. With over 600 types of orchids alone, this mountain range in India is a nature lover's heaven.
6. Friendship Peak, Himachal Pradesh (5,289 metres)
Friendship Peak, one of the most trekkable summits in the Indian Himalayan area, is the fifth highest mountain peak in India, looming at an elevation of 5,289 meters in Himachal Pradesh and is a trekker's heaven.
Friendship Peak, also one of the tallest mountains in India, is located in Kullu's Pir Pinjal range, where you can find plenty of guesthouses to choose from. Trekkers on the trail might also choose to camp due to the natural beauty that the location offers. 
You can take the 7:40 AM New Delhi-Kalka Shatabdi Express, with Kalka as your final stop from where you can take a bus to Manali. From Manali to Solang, you can take a cab. The distance between Delhi and Manali is 546 kilometres, and the journey takes 12 hours via NH21A. 
There are several mountain ranges to select from in India and the view from each one is amazing. We hope this information has been useful in planning your next mountain holiday in 2022.
---
Photo: Shutterstock