Road trips are the ultimate travel activity, often considered the rite of passage into growing up, and we can surely thank movies for that. But unlike it is in our favourite movies, road trips don't have to be limited to sunny pleasant weather. Winter road trips, while requiring more planning and precision, are so much fun.
Cruising along to the stunning white landscapes, winter road trips are some of the best winter activities you can sign up for. It indeed takes more effort. Making sure you have the right tyres, planning the route beforehand, and figuring out emergency solutions, apart from the regular stuff can be challenging but when you get rewarded with views like these, it all seems worth it.
Here are 5 winter road trips in India that you must explore at least once
1. Guwahati to Tawang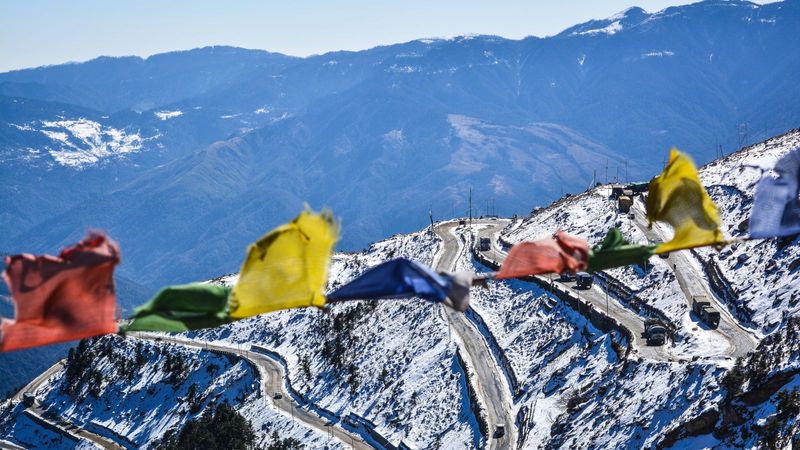 Guwahati is known as the gateway to the Northeast, and this 500 km road trip to Tawang in Arunachal Pradesh is just what you need this winter. With sharp bends and a mix of tarmac and dusty roads, this one is tough but extremely rewarding with the views.
Post Sela pass in Tawang, it becomes outrightly challenging, and we recommend checking the weather conditions constantly before proceeding further. You'd also need an inner line permit for this winter road trip since Tawang is quite close to the border.
Route: Guwahati - Tezpur - Bomdila - Dirang - Tawang
2. Sonmarg to Gulmarg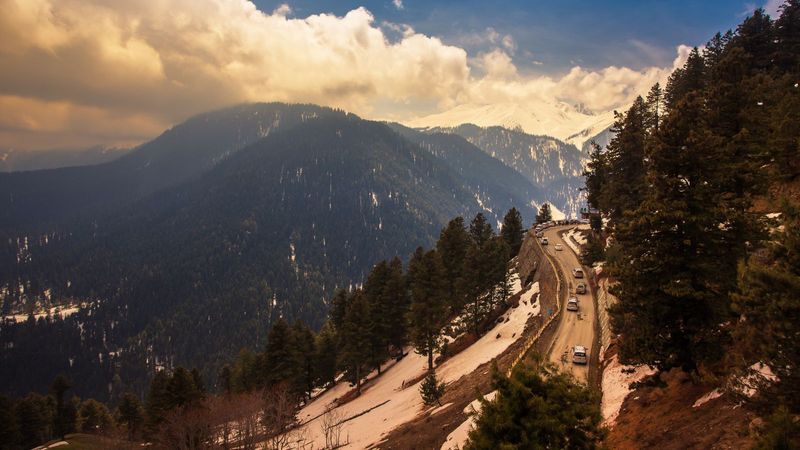 We've all grown up reading about and loving the Leh-Manali drive but its tamer version, Srinagar-Ladakh is just as scenic, and wider, making it better for a winter road trip. The 124 km drive also has activities like a gondola ride at Gulmarg, and views of Himalayan peaks, frozen ravines, and frosted valleys.
Route: Sonmarg to Gulmarg
3. Narkanda to Sangla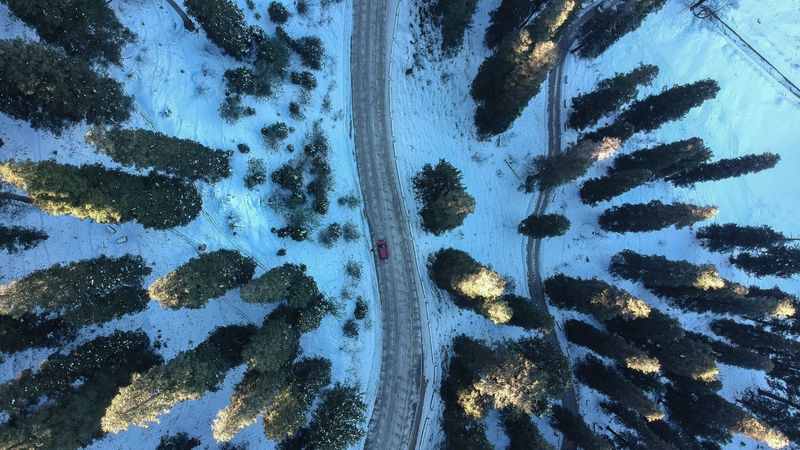 Lesser talked about, this winter road trip in India offers the best of the views, and better roads than the majority of other listings here, making it slightly easier to drive on. Sangla is right next to the Baspa River, and in the winter, offers majestic views of the Himalayan peaks. Make sure you prep extensively on this route however as the road can be covered with verglas or transparent ice.
Route: Narkanda - Jhakri - Karcham - Sangla
4. Gangtok to Zuluk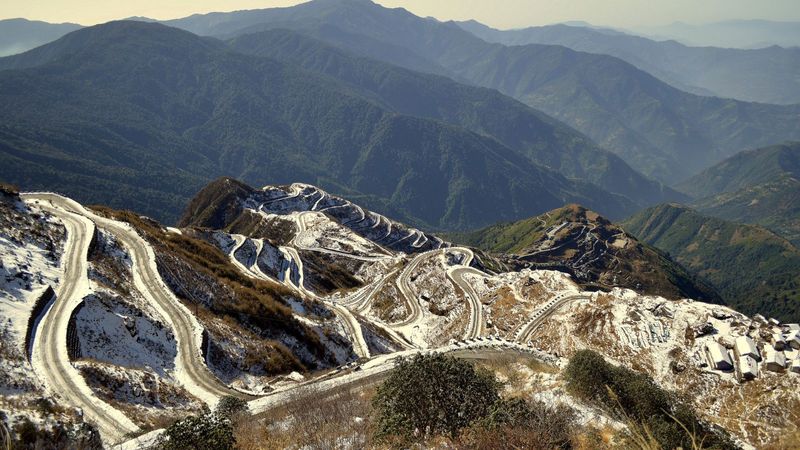 From Gangtok to the loopy road of Zuluk, this is one of the most thrilling winter road trips you can experience in India. With a mix of rugged trails and views of frozen lakes and snow-covered valleys, this exciting road trip in East Sikkim covers offbeat destinations making it less crowded.
Route: Gangtok - Nathula Pass - Kupup - Nathang Valley - Zuluk
5. Chandigarh to Kasol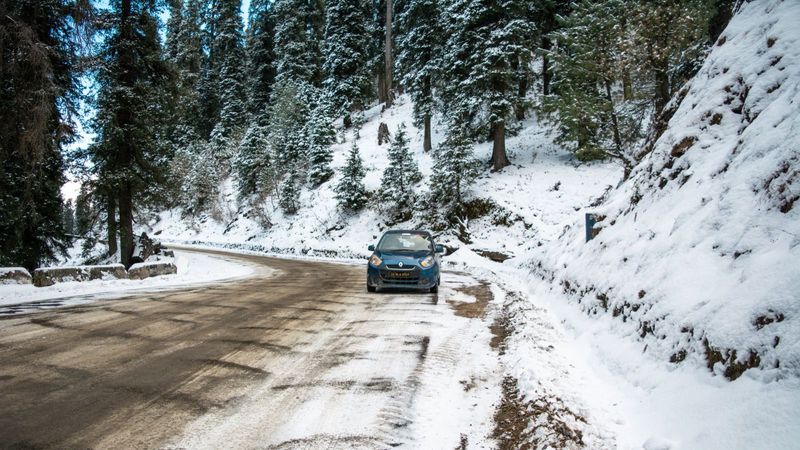 Chandigarh is the gateway to Himachal and driving all the way up to Kasol in snow is one of the best winter road trips in India you'll experience. In summer, the landscape is lush green, and come winter, the entire route turns into a white wonderland. The 270 km drive is lined with destinations you can stop by, like Anandpur Sahib Gurudwara or Pandoh Dam at Mandi.
Route: Chandigarh - Kiratpur - Mandi - Kasol
---
Photo: Shutterstock