We live in a country with every terrain imaginable — mountains, desert, plateaus… and a coastline of over 7,500 km. So when it comes to experiencing it, there's a host of ways to do it.
It's peak travel season and the perfect time to head to the coast! The temperature is just right, the winds are in your favour, and the deep blues are waiting to welcome you. It's time to pack your bags and get your adrenaline running with these water sports.
1. Scuba diving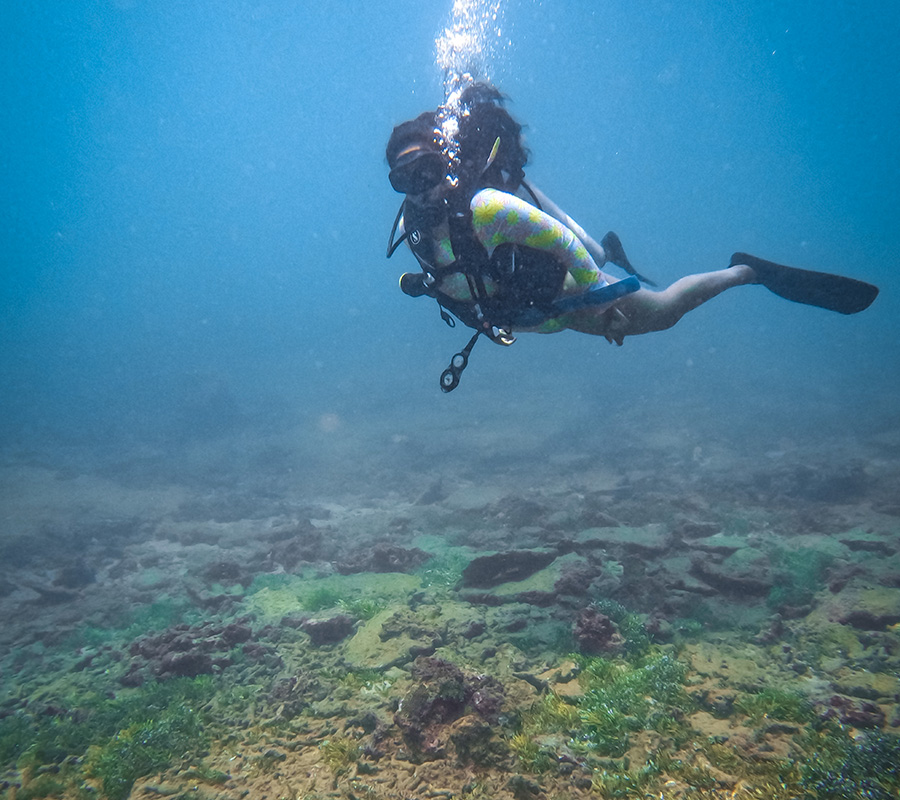 There's nothing quite like descending into the marine world and opening yourself to the colourful vistas of corals, fish and the innumerous organisms that live beneath the water's surface. Whether you simply want to scuba dive as a one-off experience or get certified to unlock diving all over the world, there's something for everyone.
Pondicherry, Tuticorin, Chennai, Murudeshwar and Goa offer good diving schools where you can get certified. To truly experience the beauty and magnificence of the deep blues, Andaman and Nicobar Islands should be at the top of your list. They have some world-class dive sites and schools. Lakshadweep is also a beautiful island to discover diving at.
Personal recommendation: Temple Adventures in Pondicherry and Dive India, ScubaLov and Lacadives in the Andaman Islands are excellent schools.
2. Surfing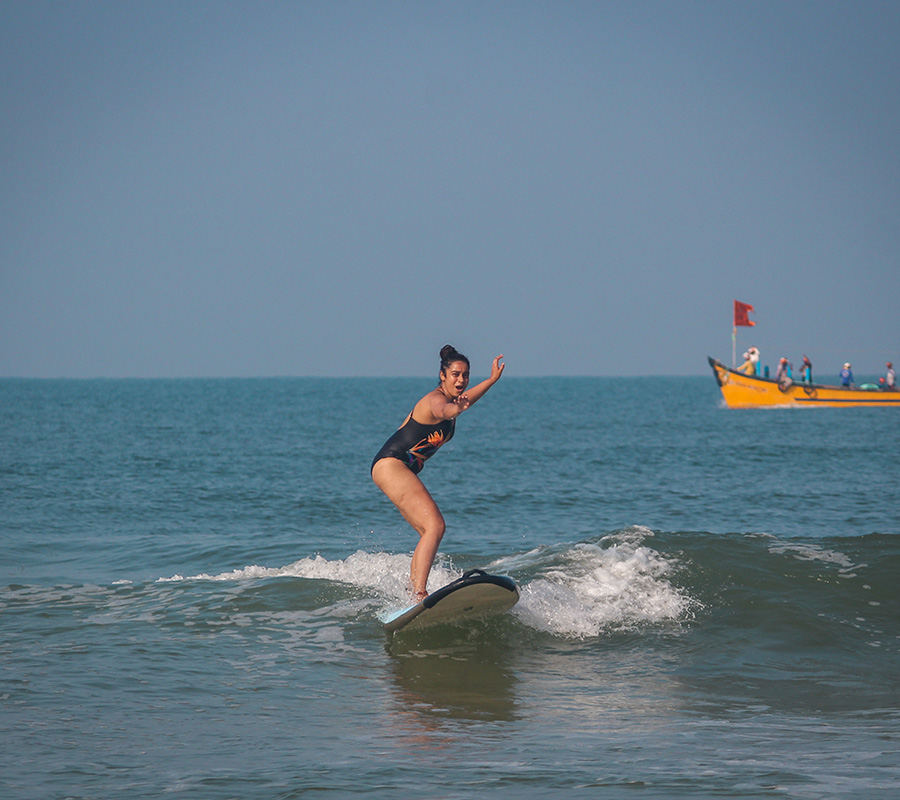 India's shoreline is home to beautiful swells and breaks that make great surfing destinations from September through April. Varying conditions along the coast offer different surfing experiences for different levels of surfers.
Whatever level you're at, you can head to Mulki, Odisha, Devgad, Goa, Pondicherry, Varkala or Mahabalipuram to either get started on your surfing journey or ride some waves when the swell is greater.
Personal recommendation: Mantra Surf School in Mulki is India's first surf school that brought the culture to India. Their experienced instructors will have you standing up right on your first day!
3. Freediving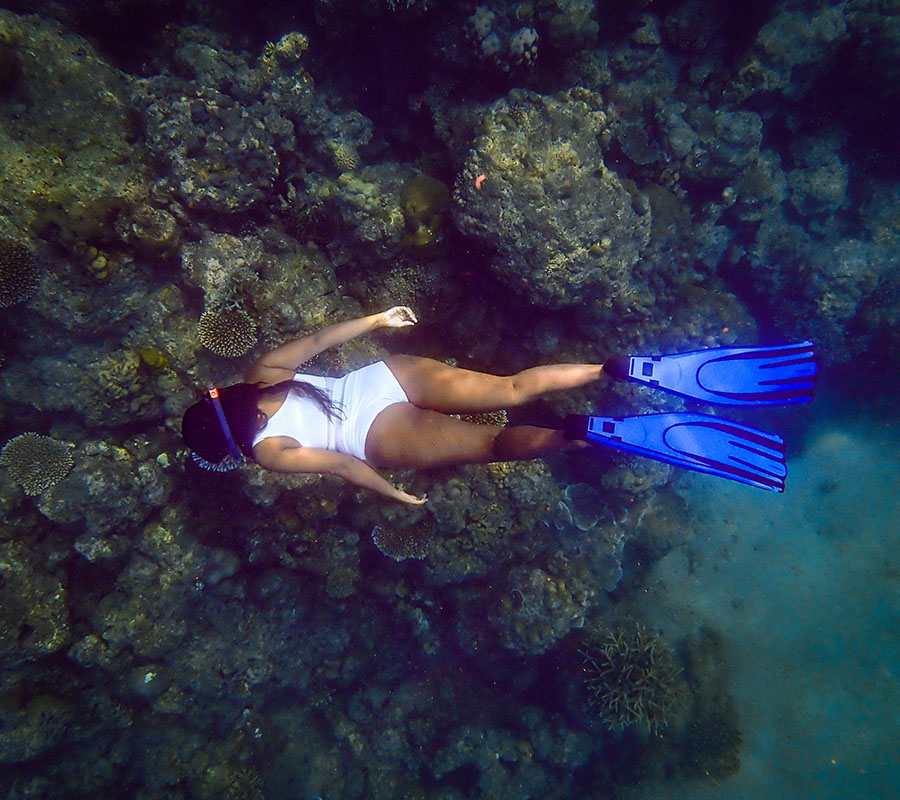 Oh, to explore the underwater world on a single breath with NO equipment on your back! The world of freediving is young and still being explored in India, but the sport is a beautiful one that lets you transcend into a different state of being. You'll learn how to dive into the depths of the ocean with one single breath and unlock the potential of the human mind and body as you catch a glimpse of corals and fish in their home. Courses are offered in the Andaman Islands.
Personal recommendation: Freediving instructor Shubham Pandey at ScubaLov.in.
4. Kitesurfing
India's east coast enjoys strong winds, making it a great region to learn to kitesurf. The extreme sport combines surfing and wakeboarding and uses the wind to experience the waves and water. While the sport might appear daunting, a good instructor and enthusiasm are all you need to make the most of it!
Personal recommendation: Quest Academy in Rameshwaram has intensive courses for anyone willing to learn.
5. Stand-up Paddleboarding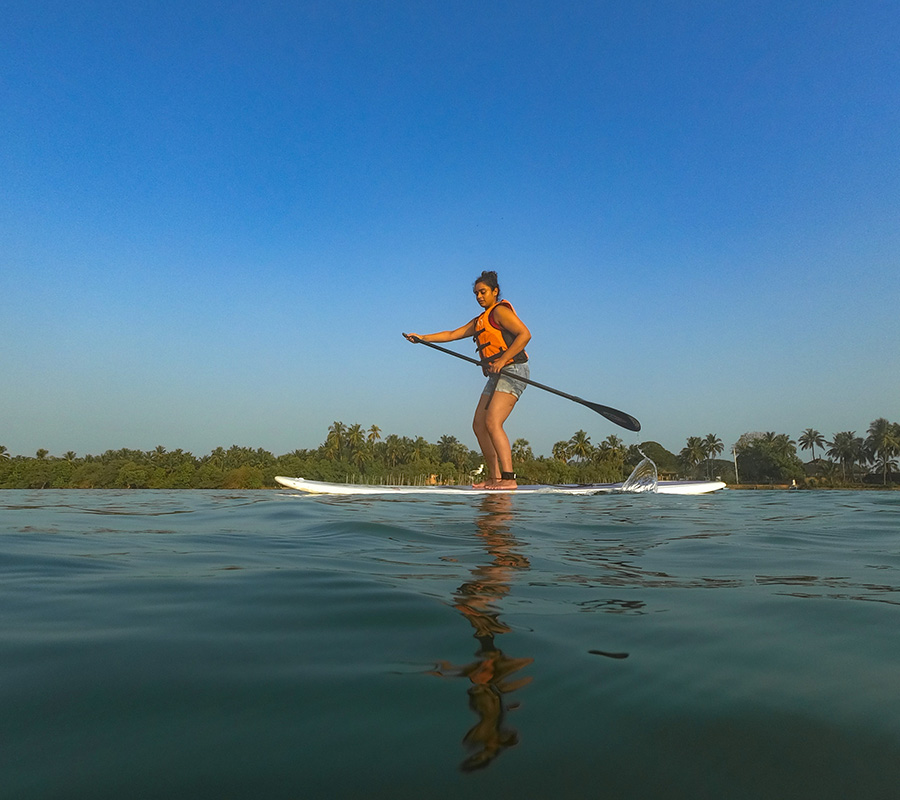 Somewhere between kayaking and surfing is the incredibly fun stand-up paddleboarding. You hop onto a paddle board and make your way down rivers or watch sunsets at sea. This one is for everyone — whether or not you know how to swim, it's exhilarating to be able to glide on waters standing up!
Mulki, Pondicherry, and Rameshwaram — all offer instruction amid beautiful settings, from lush mangroves to the open ocean. Places that offer stand-up paddleboarding also usually offer kayaking as an option.
Personal recommendation: Mantra Surf Club in Mulki and Quest Academy in Rameshwaram.
There's so much to explore along India's coastline, and the list of places and activities keeps growing! Start here and unlock a new world of adventures waiting to be experienced.
Photo: Shutterstock; Preethi Parthasarathy