It was 7:30 am and I had dragged my cousin and younger sister out of bed to 'catch a few waves' before our glorious weekend in Varkala came to an end. But I am getting ahead of myself, so let's go back to how it all started.
My younger sister, cousin and I decided to get away for an impromptu weekend away from the drudgery of our pandemic-induced exile. We had moved back to our hometowns, my sister and I to Thiruvananthapuram and my cousin to Kochi, since the pandemic had started. Six months of staying indoors was making us stir-crazy so we planned our getaway to Varkala. We arrived late one Friday evening and hoped to get in at least a day of surfing, an activity that had been gaining momentum in recent years, and putting Varkala on the map, thanks to its many surf-friendly beaches.
Where is Varkala?
Varkala is a sleepy beachside hamlet just over an hour's drive away from Kerala's capital city, Thiruvananthapuram. The town is known for its cliffs alongside the beach on an otherwise flat coastal shoreline throughout the state. This unique cliff formation, believed to date back to the Cenozoic era has led the Geological Survey of India to declare it a national geological monument. During tourist season, the top of the cliff comes alive with a bustling shack culture that takes advantage of the picture-perfect elevated views of the Arabian Sea, and it feels humbling to walk along something that has existed for millions of years, and still stands tall!
Get surfing in Varkala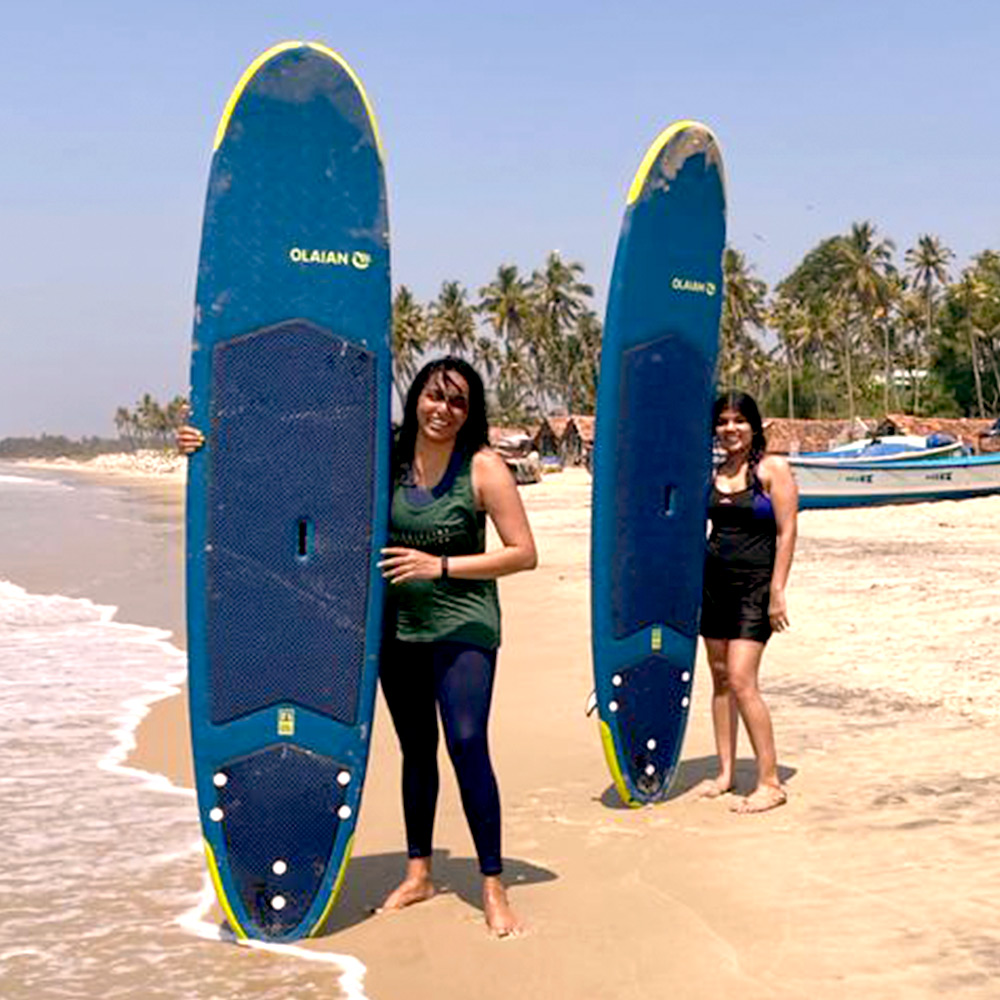 The next morning we got in touch with Anandhu, the proprietor of Surf N Sea – a surf school that also doubled up as a homestay for some of the more dedicated surfers. Surfing schools generally insist on early morning slots for beginners (like us), when the tides are low and waves are gentler. We didn't realise this until 10 am, which is when we made our enquiries. Anandhu slotted us in for the mid-morning session, one that is not-so-popular because of the rougher waves and the sun shining brighter than one's comfort, but we were not deterred. I had been waiting for the chance to surf for many, many years and could hardly wait to get started! So, we jumped into the auto that Anandhu picked us up in with our surfboards strapped to the top, and off we went!
Our destination was Edava Beach, a somewhat sheltered beach with several colourful fishing boats lining the shore. My cousin and I met our instructors – Jack and Appu, who asked us about our swimming proficiency before leading us into the water straight away. Jack informed us that it was necessary to let our bodies get acclimatised to the sea. After 10 minutes of this, we went back ashore for lessons on the surfboard – getting up on the board and striking the 'surf stance' in the least amount of time. While this is fairly easy to master while on land, in water, it's a whole other ballgame! In no time at all, it seemed like we were carrying our respective boards into the water, ready for our first time on the waves. 
My instructor Appu, was the most patient and motivated me no end, but getting my body off the prone position to a sitting one began to feel like an almost impossible feat. The first hour went by in a flurry of 'almosts' and 'nearly-theres', and bruises everywhere from falling pell-mell into the water with every attempt. Halfway into the second hour, I managed a half-decent stance for about five seconds. The exhilaration of standing up for that brief snatch of time made the painful first hour completely worth it. Although we had no plans to do the second day of surfing, both my cousin and I were bitten by the surfing bug bad enough to come back the next day.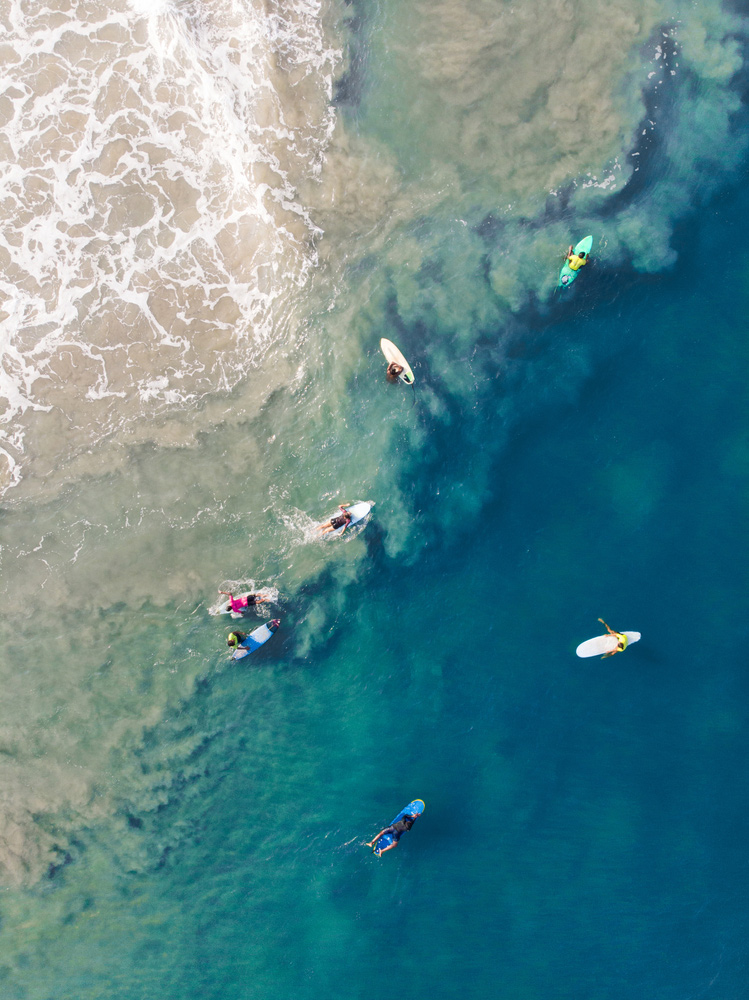 Surfer's paradise, Kappil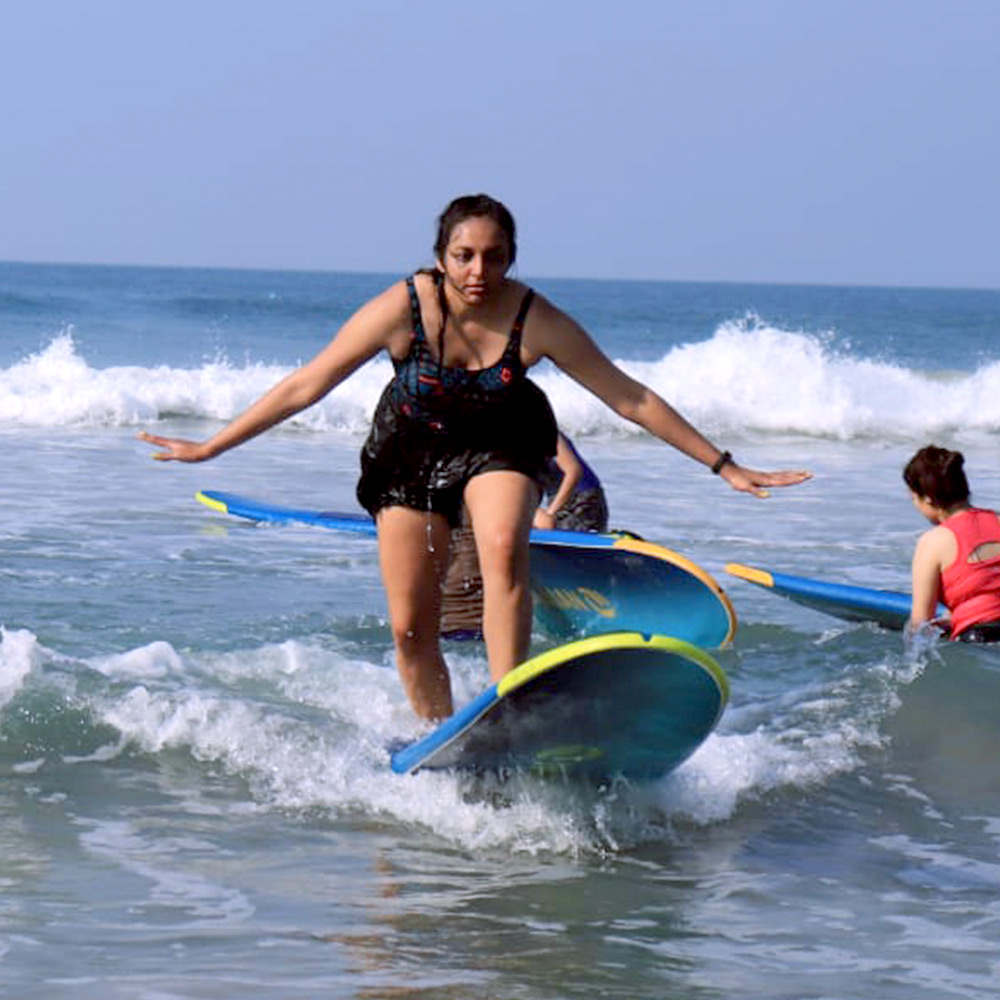 And that brings us to Day 2 of surfing at Kappil, a long stretch of sand with waves that crashed and thrashed the powdery shore mischievously. My cousin and I exchanged dubious looks at the vigorous waves, but this time there were more students along with us to share the embarrassment of falling over 30-40 times before getting it right a single time. My instinct was right though, I did manage a perfect stance and surfed all the way back to the shore in a moment of sheer elation, one that was fortunately caught on camera!
Were two days of colourful bruising, aches and pains in parts of our bodies we didn't know could hurt, worth going through all that trouble? My answer is a resounding yes. I almost planned on 'workationing' at Varkala, just so I could continue with surf lessons. But all vacation plans would have to wait until I got myself fully vaccinated. So, I left behind a bit of my heart in the serene coastal town of Varkala, as we packed up to return to our work-from-home lives. 
Photo: Shutterstock; Neha Nair