COVID-19 has changed the world forever and one of the brighter things that has come out of the situation is the importance of keeping fit and healthy. Rehan Huck, Vice President-Retail, ILC Group says, "cycling has made a comeback in recent times, especially due to the COVID-19 restrictions. People have started opting for cycling in their workout regime as fitness centres were shut and it is one of the few group activities that can be done keeping social distancing norms in mind." Naresh Naik, Founder, Sunday Sports Club has members in and around Valsad, South Gujarat says, "Sunday Sports Club strongly advocates Environment Protection considering the 13th UN SDG of Climate Action intensely and almost every member has planted a sapling." Here are five cycling groups that can help you make the right choice.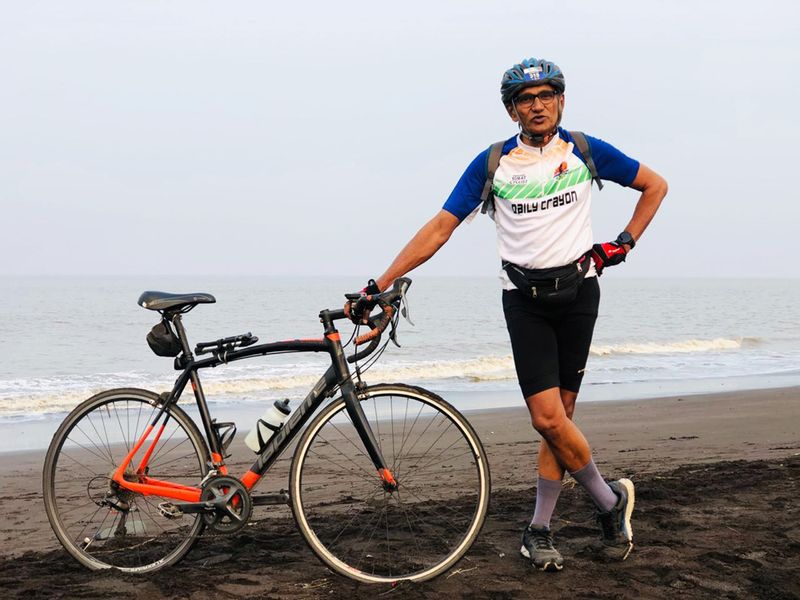 Cyclopaths
This is a Delhi based company that organises daily rides to destinations throughout Delhi or sometimes even longer routes. They also have smaller city rides, rides for causes and events and sponsored rides. Melvin Emmanuel, Cycling Enthusiast, Cyclopaths says, "even though we know that the future is all-electric, I do believe that every government must have proper cycling pathways. Cycling is making a comeback into everyone's life mainly because of the increase in pollution levels that is making them seek alternative transport and it is a good way to stay fit." Apart from biking around Delhi visiting the monuments and historic places, Delhi to Jaipur, Delhi to Buddh International Circuit are a few trails he recommends.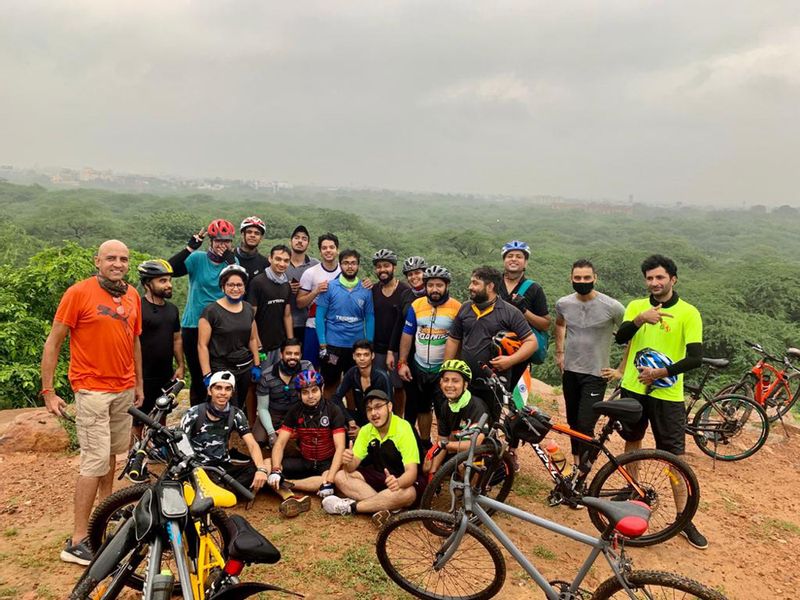 Jack & Hill Adventures
In recent years, Indians have started getting a lot more adventurous. People are also more than willing to try out different things, step out of their comfort zones and pursue outdoor experiences that test their physical and mental abilities. "To do all of this and get closer to nature in an au naturel format, the bicycle is the perfect medium. Also, there is a lot of nostalgia attached to cycling. It reminds us of our childhood as most of us spent a lot of time riding a bicycle. I think it brings us closer to our youth and that is the first sentiment that gets triggered," says Johann Daniels, Founder & Trip Leader, Jack & Hill Adventures. Daniels specialises in creating outdoor and adventure experiences and host mountain biking, hiking, backpacking and wildlife trails in and around the city of Mumbai. They conduct rides in Gorai, which is the hidden and partially disconnected northern coastal side of the city. 
BLive
BLive offers immersive local experiences powered by smart and tech-savvy electric bikes. They introduce travellers to local art and craft, architecture, food, the culture of the city and natural beauty, with the simple joy of cycling. BLive is currently available in 16 cities, across nine states in all the top tourist destinations across India. Samarth Kholkar, CEO & Co-Founder, BLive says, "the sheer joy and the will of travellers to explore a city, place or region in full, is driving a big cycling revolution in the travel space. Eco-Tourism is on the rise, with the increase in eco-conscious travellers. People are now combining exploring places with personal growth, environmental sustainability and socially responsible travel. Cycles are a big part of the trend and now gaining popularity at a tremendous pace as it brings riders closer to nature and the local life." Apart from being easy to ride and move around in, cycles are also adaptable to all kinds of surfaces.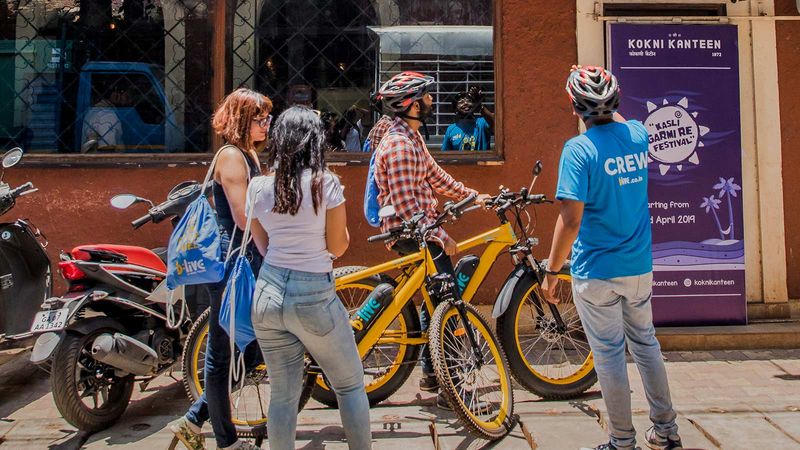 Pink Pedals supported by Her&Now
Pink Pedals was founded in 2017 and their experiences mainly cover Jaipur's walled city, historical places and mountain trails in the Aravali mountain range. Being in Jaipur a UNESCO World Heritage City, cycles are the best way to explore the walled ramparts, the heart of the vibrant city. "The blend of heritage, culture, palaces, art and craft, cuisines make Jaipur full of great experiences. Travellers wish to visit the hidden lanes of walled city, which is the unique selling proposition of our tours, can ride in those lanes easily, look at every nook and corner and enjoy local food tasting too. The current generation wants something new and adventurous and seeing a city sitting inside a taxi is not their cup of tea," says Pooja Vijay, Founder-Pink Pedals supported by Her&Now, an initiative that empowers women entrepreneurs, implemented by GIZ, on behalf of BMZ, Germany & in partnership with (MoSDE) & Govt of India.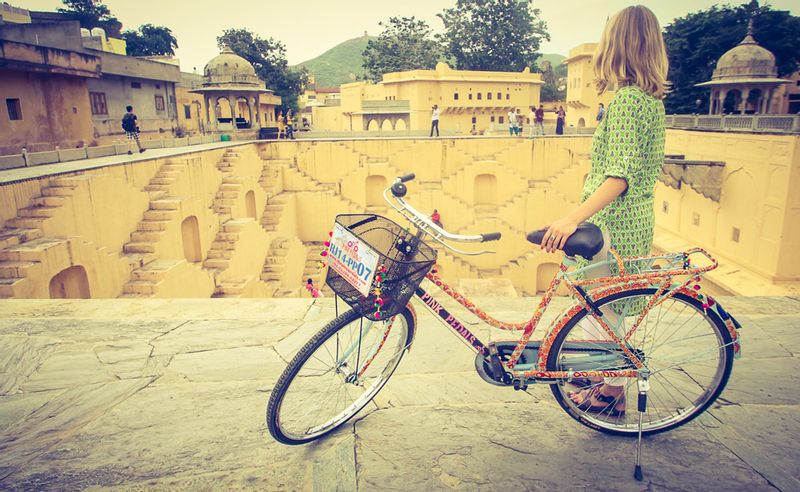 Discover on Wheels (DOW)
DOW is a cycling group of Kolkata with over 7000 members on Facebook group. Nishant Maheshwari, Founder, DOW has cycled the entire silk route of India touching the highest point on the Indo-China border at Nathula pass and has had two solo trips on his cycle from Kolkata to Darjeeling and across Rajasthan (Jaipur to Longewala). He also runs a sports management company Sportiz that provides a full range of event and race planning, production, management and consulting services. "Cycle touring to new destinations for me is an adventure, as, after every turn, it is unseen and unexplored. In Kolkata, the cyclists of our group who do weekend long-distance rides mostly hit the highway to go up to Burdwan, Durgapur and Kolkaghat. Taki, on the Indo-Bangladesh border, is also another favourite destination," says Maheshwari.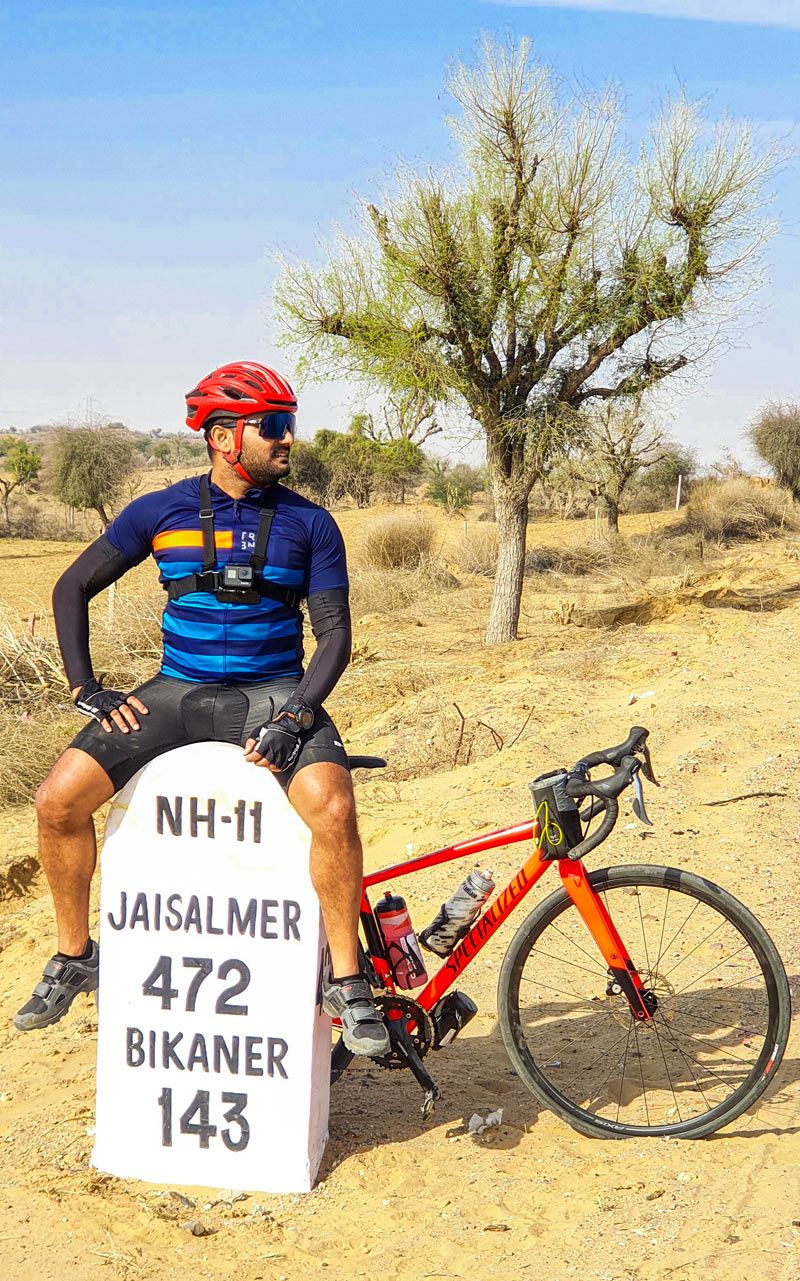 ---
Photo: Shutterstock and Featured Cycling Groups