Fresh snow crunching under your feet, pretty fairy lights twinkling above, the sizzle of bratwurst on the grill, and a glass of warm mulled wine in your hand—every cliché of an idyllic winter wonderland is true in Switzerland. Here's how to make the most of it; just remember to dress warm and wear a good pair of walking boots.
1. Christmas markets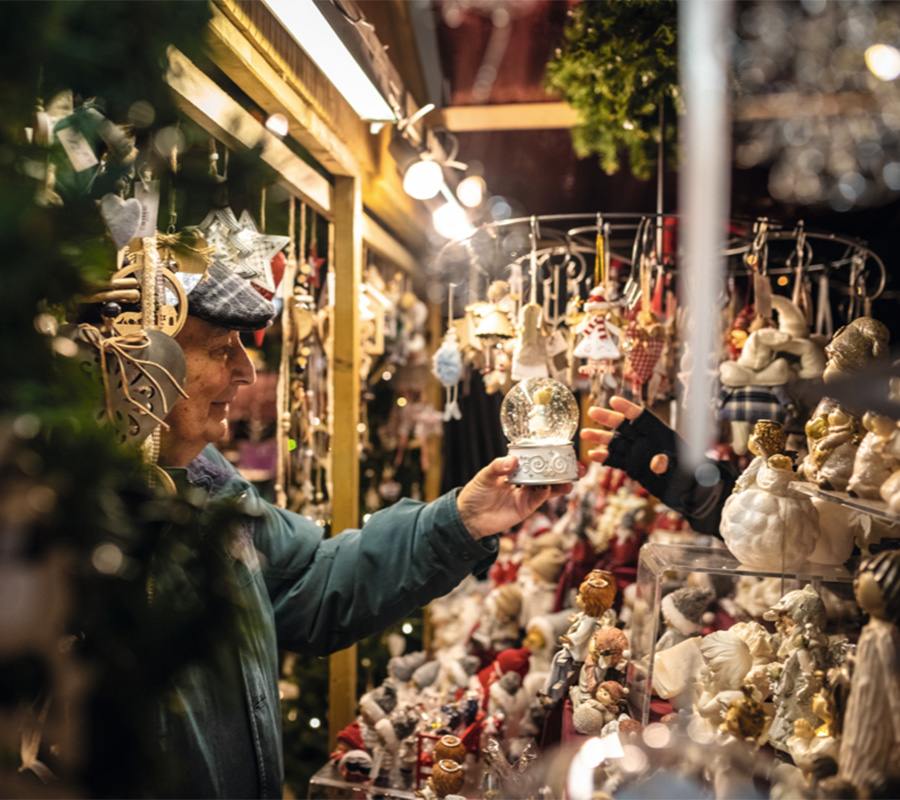 From intimate markets with a few stalls to sprawling Christmas villages, Switzerland's Christmas markets come in all shapes and sizes—and locations too.
Consider the Christkindlimarkt right inside Zurich's busy Hauptbahnhof (main train station), with a nearly 50-foot-tall Christmas tree decorated with sparkling crystals. It is one of the largest indoor Christmas markets in Europe, and a great way to enjoy the festivities without getting too cold.
But the real charm of a Swiss winter lies outdoors. On my trip last week, I bundled up in multiple layers and went Christmas market-hopping across Zurich, Basel, and Lucerne.
The Wienachtsdorf Christmas village, near Bellevue in Zurich, was packed with people over the weekend, eating, drinking, shopping, and catching up with friends. I followed suit, eating some roasted chestnuts, gawping at the brilliantly lit Christmas tree, and buying trinkets from the red-roofed stalls.
At Barfüsserplatz in Basel, I couldn't tear my eyes away from the incredibly kitschy moving Nativity scene erected atop a glühwein stall, complete with Santa Claus swinging merrily like a circus acrobat—perhaps he had had a glass too many of glühwein, or maybe that was me!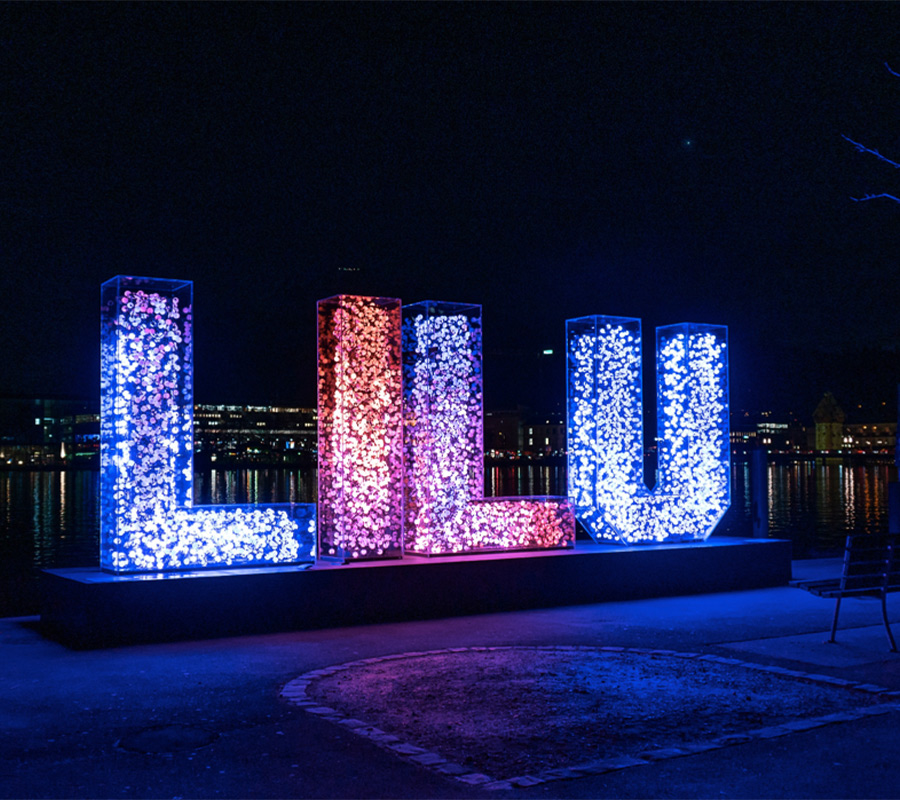 In Lucerne, Rudolfs Weihnacht (Rudolf's Christmas Spectacle) is one of the newer markets. Its lakeside setting at Inseli Park makes the market extra magical, not to mention the fondue chalet and multiple stalls selling handicrafts. If you find yourself in Lucerne in January, don't miss the LILU Light Festival when the city is decked out in creative light installations (from 12 to 22 January 2023).
Most Christmas markets run from mid-November until Christmas Eve, but a few continue until New Year's Day. Pro tip—get the Swiss Travel Pass, an all-in-one ticket that gives you unlimited travel by train, bus, or boat as well as public transport across Switzerland. It's a great way to hop from city to city, and you get free entry to over 500 museums (passes are available from 3 to 15 days).
2. Snow adventures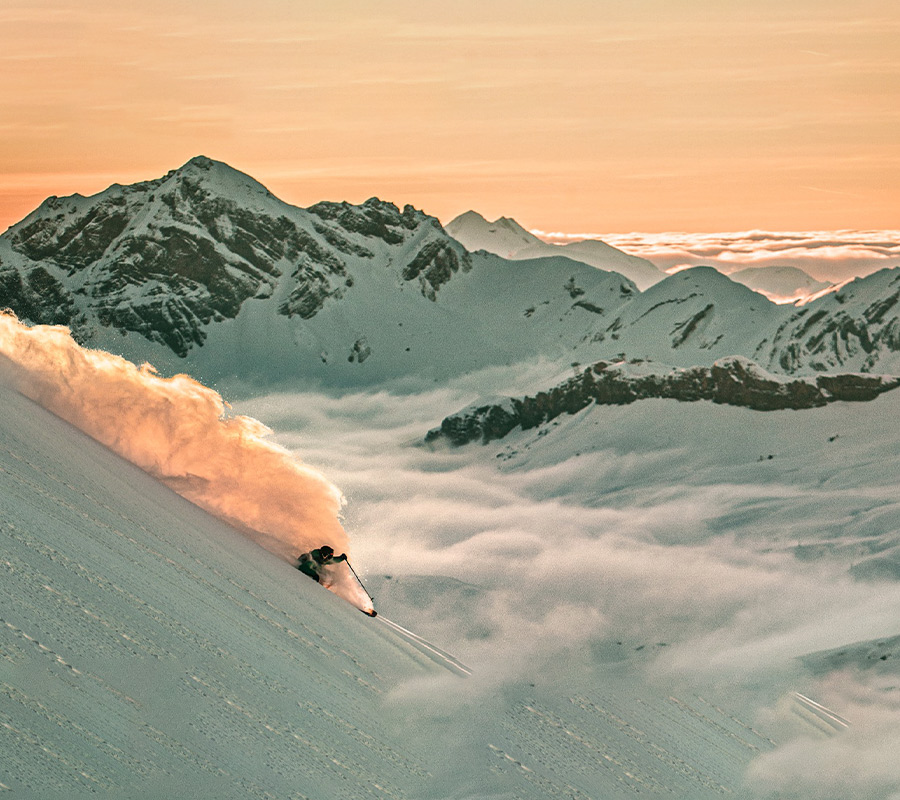 Engelberg-Titlis, the largest winter holiday destination in central Switzerland, is the ideal base for your Swiss winter trip. The attractive village offers a range of snow activities for both newcomers and experienced folks.
Take the gondola up to Trübsee, where you can try snow-biking, snow-tubing, and more in relatively flat terrain. This is also a great place for beginner-level skiing. Then, take the cable car further up to Titlis, which has more challenging ski pistes.
If you're not into skiing, hop on the Ice Flyer chairlift that sweeps you over the fascinating glacier world of Titlis. Don't leave without attempting the Titlis Cliff Walk. At 3,041 metres, this is Europe's highest suspension bridge; it's just 150 steps from one end to the other but the views are jaw-dropping.
Engelberg itself is a picturesque village with a rather rustic feel; the Benedictine monastery founded in 1120 further adds to its charm.
Stay at the Kempinski Palace Engelberg, the only five-star hotel in the Alpine village. Housed in a Belle Époque building from the early 1900s, the hotel has been recently renovated and opened just last year. Rooms sport a contemporary chic look and many of them overlook the village and Titlis. After a day of snow activities, relax in the spa or the rooftop infinity pool, both of which offer breathtaking mountain views. End the day at Chalet Ruinart, the elegant outdoor restaurant where you can tuck into a hearty fondue—get the one with truffles and Champagne and thank me later.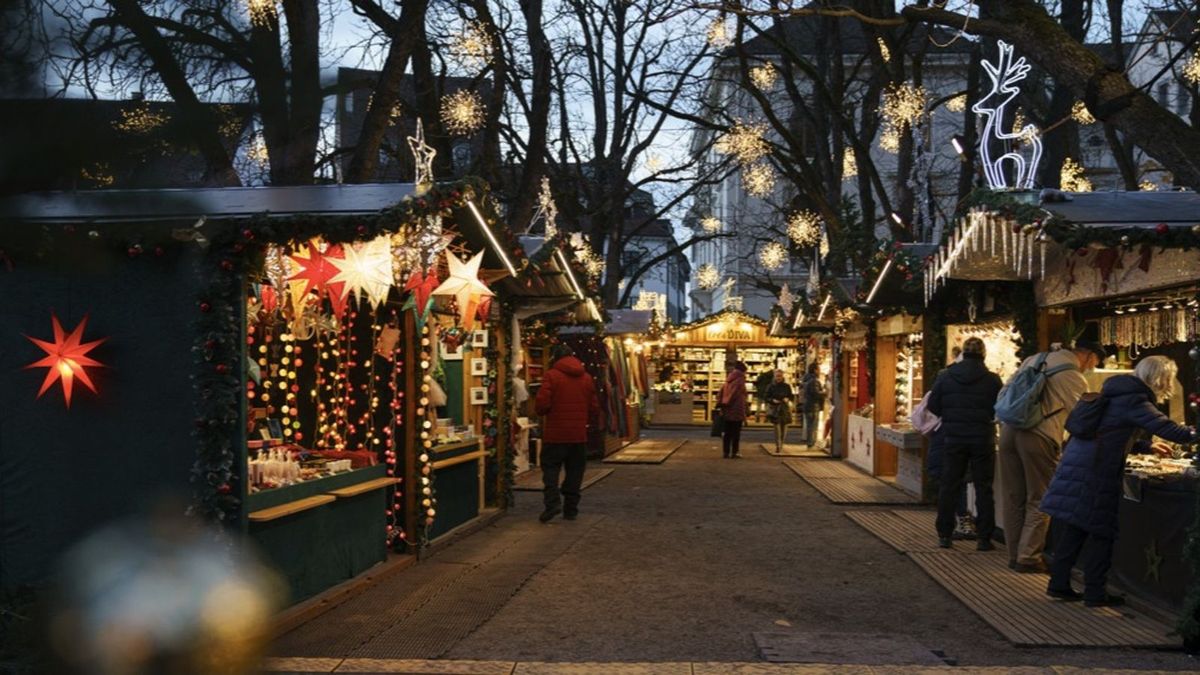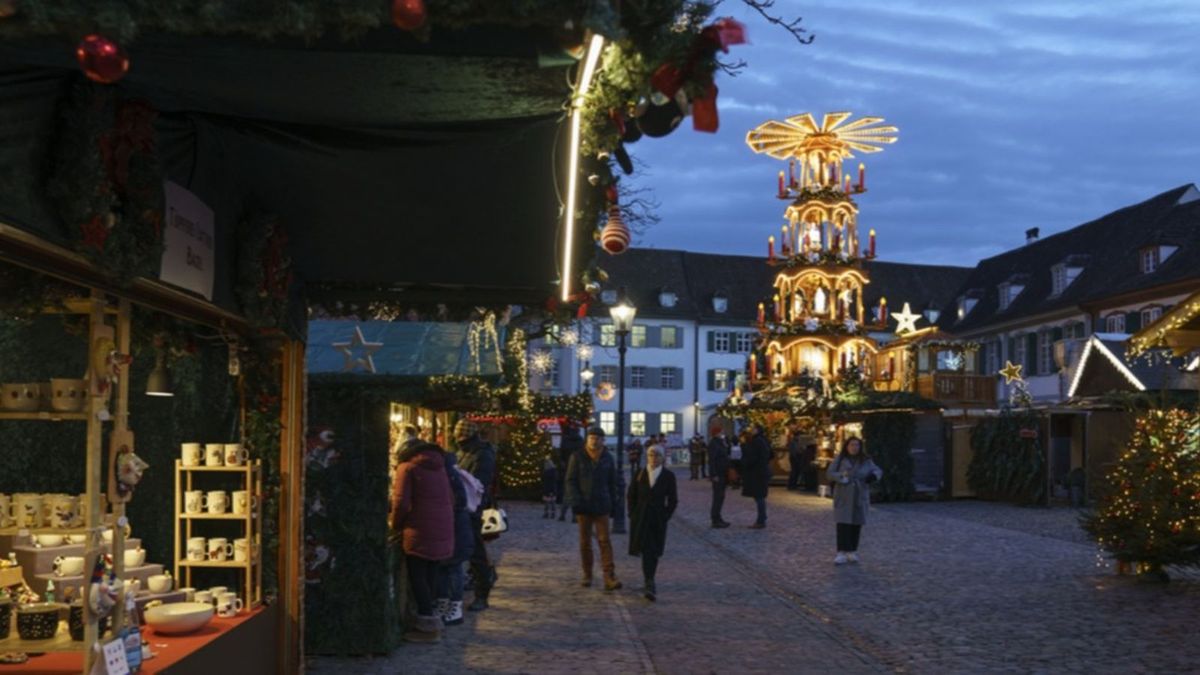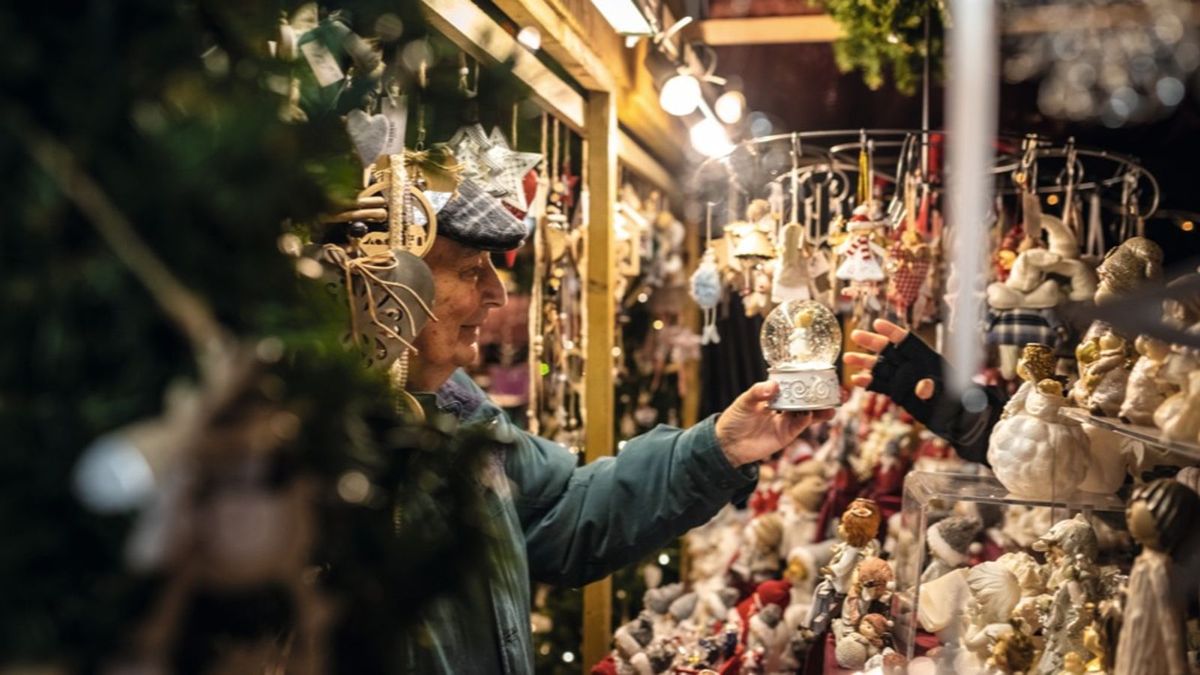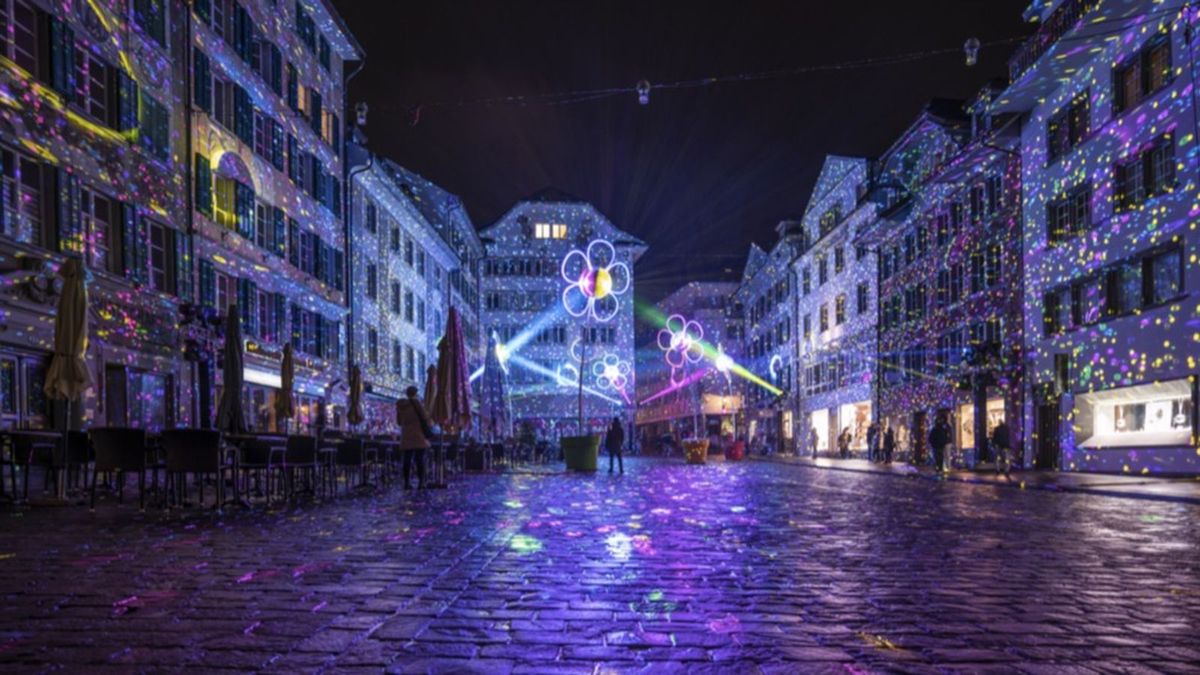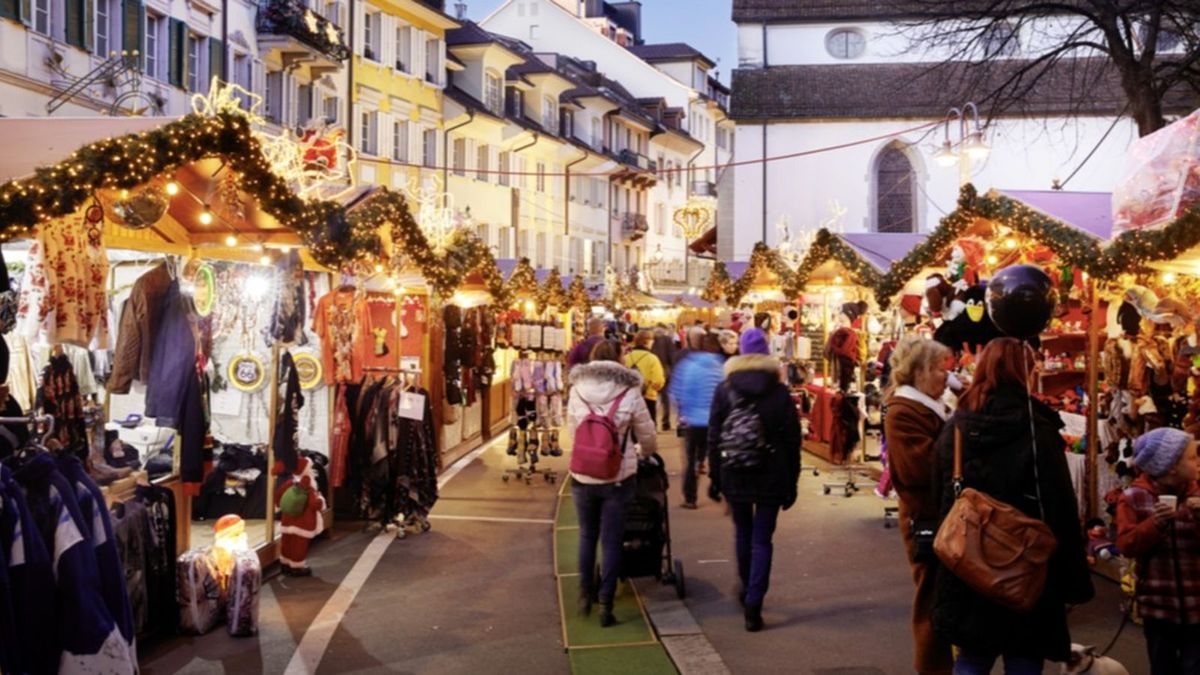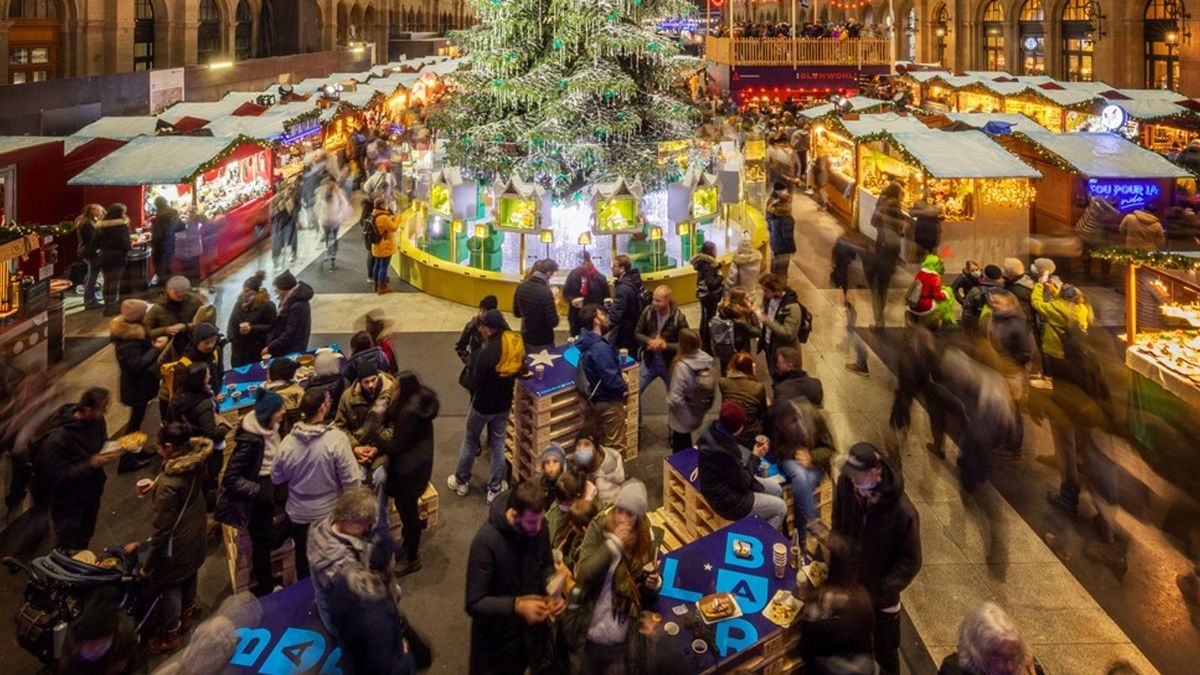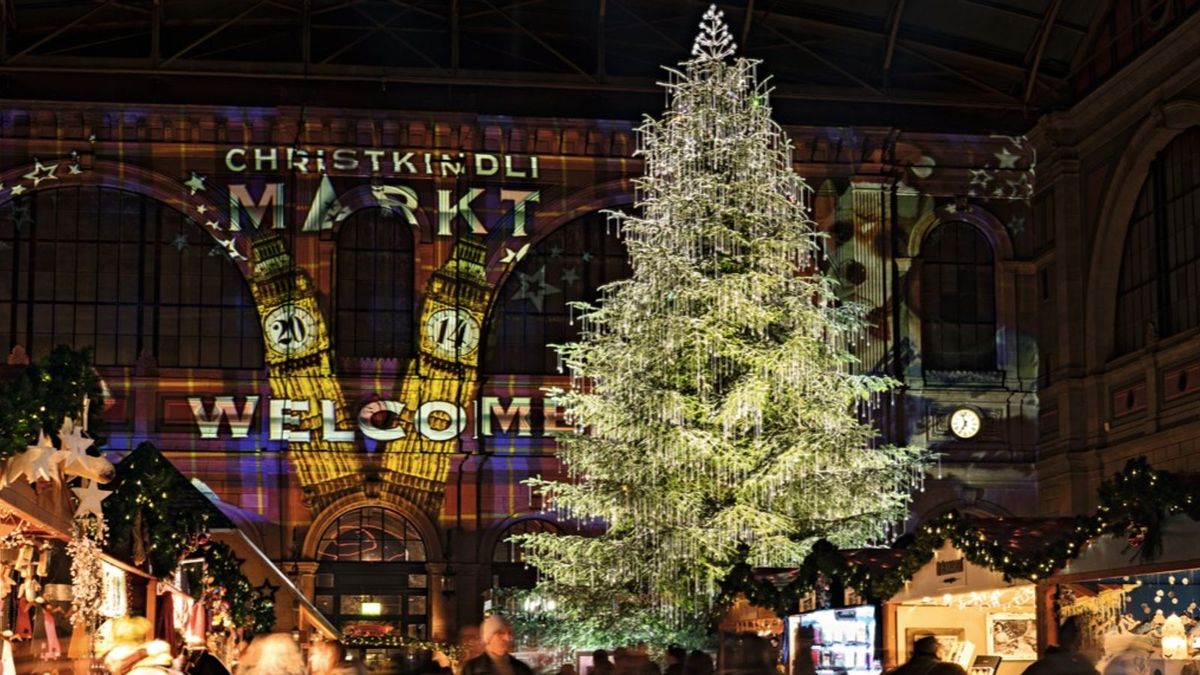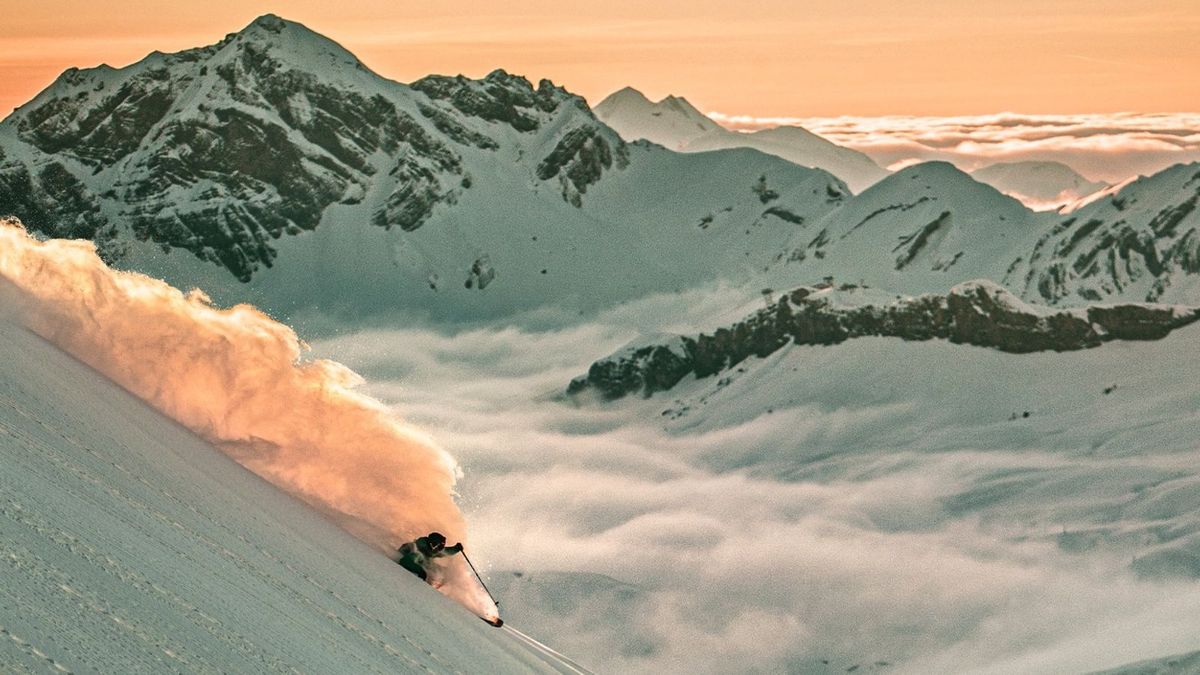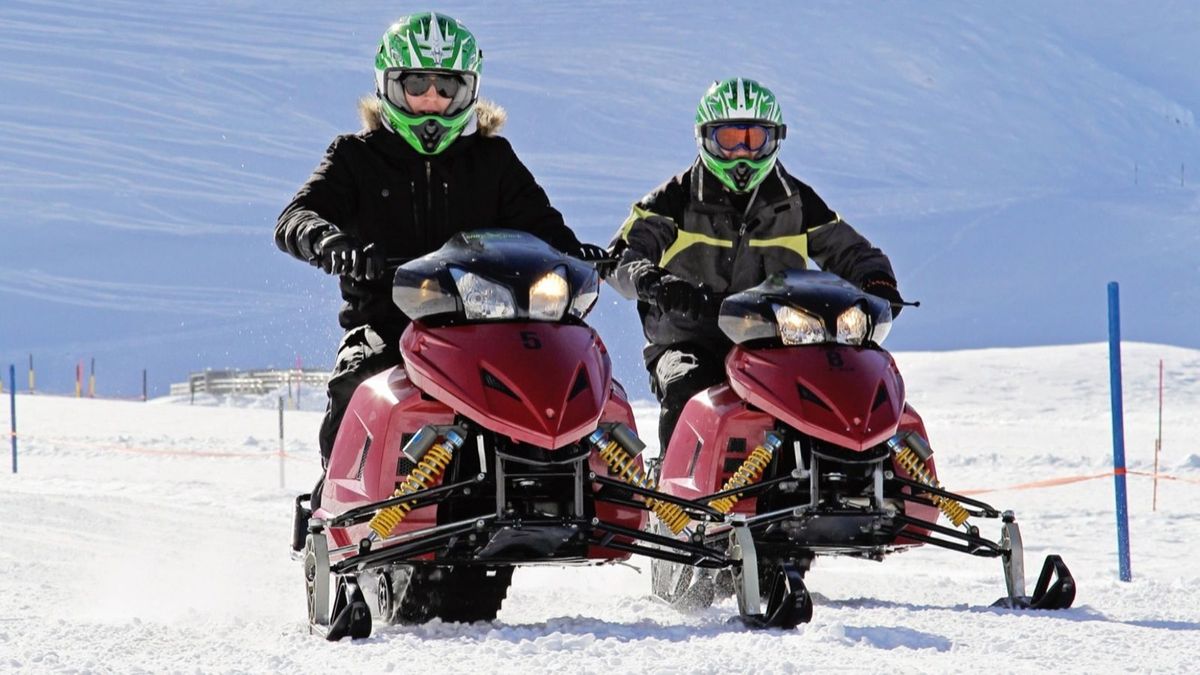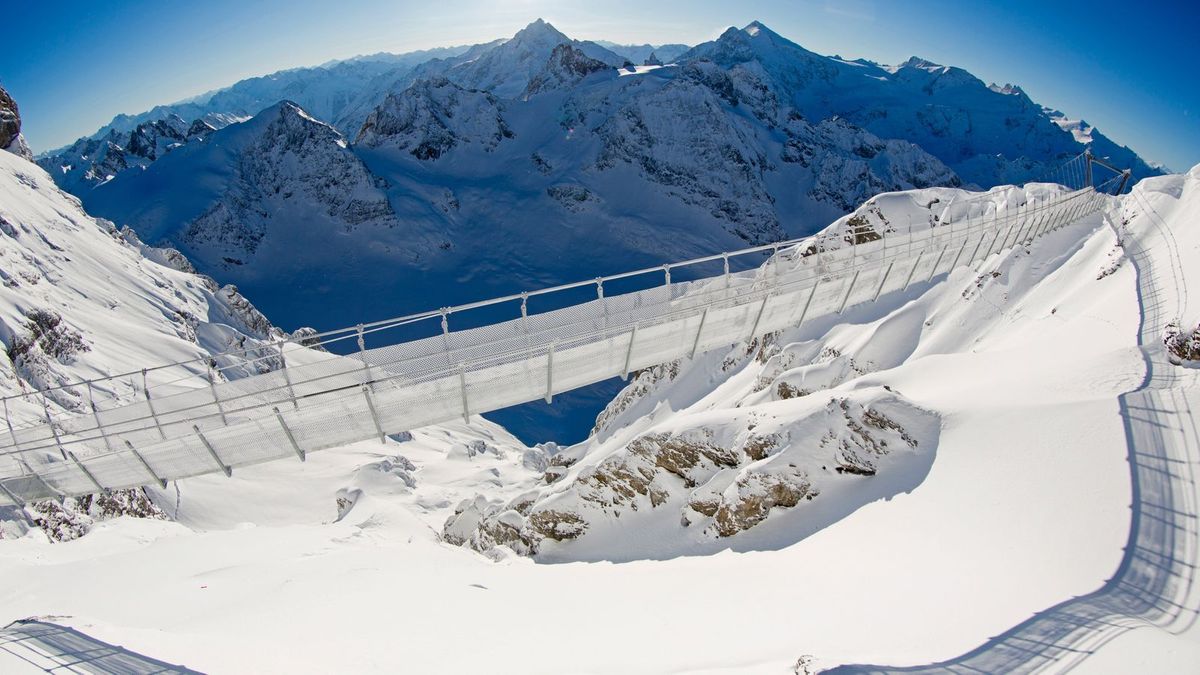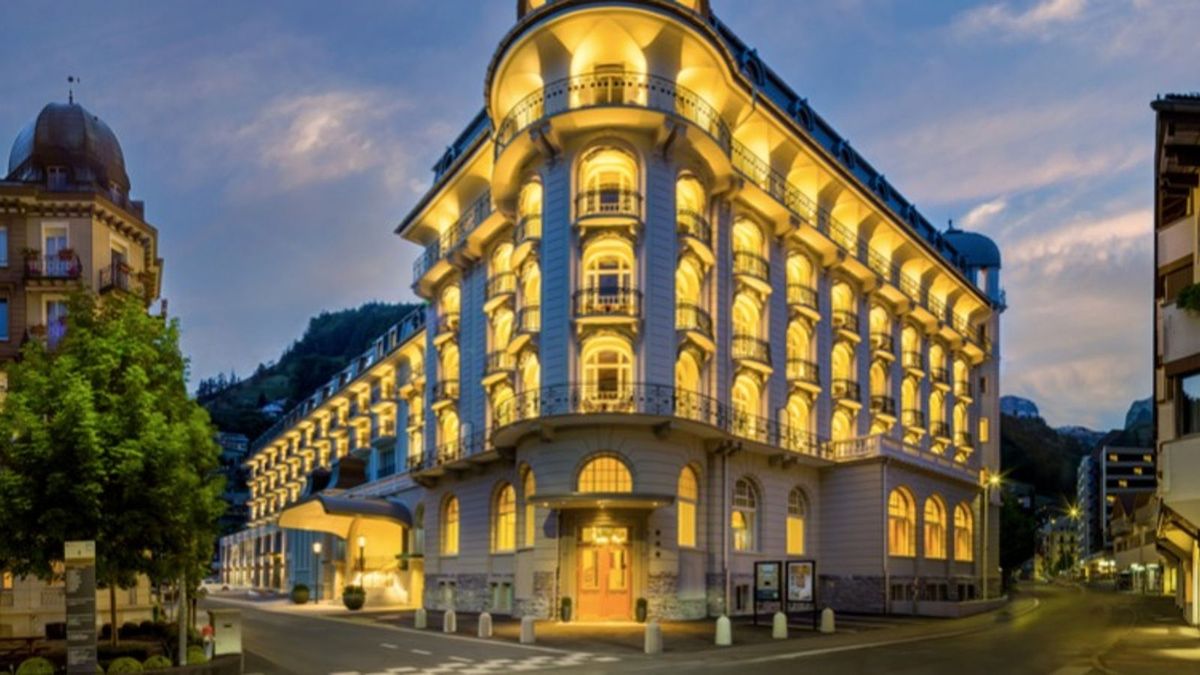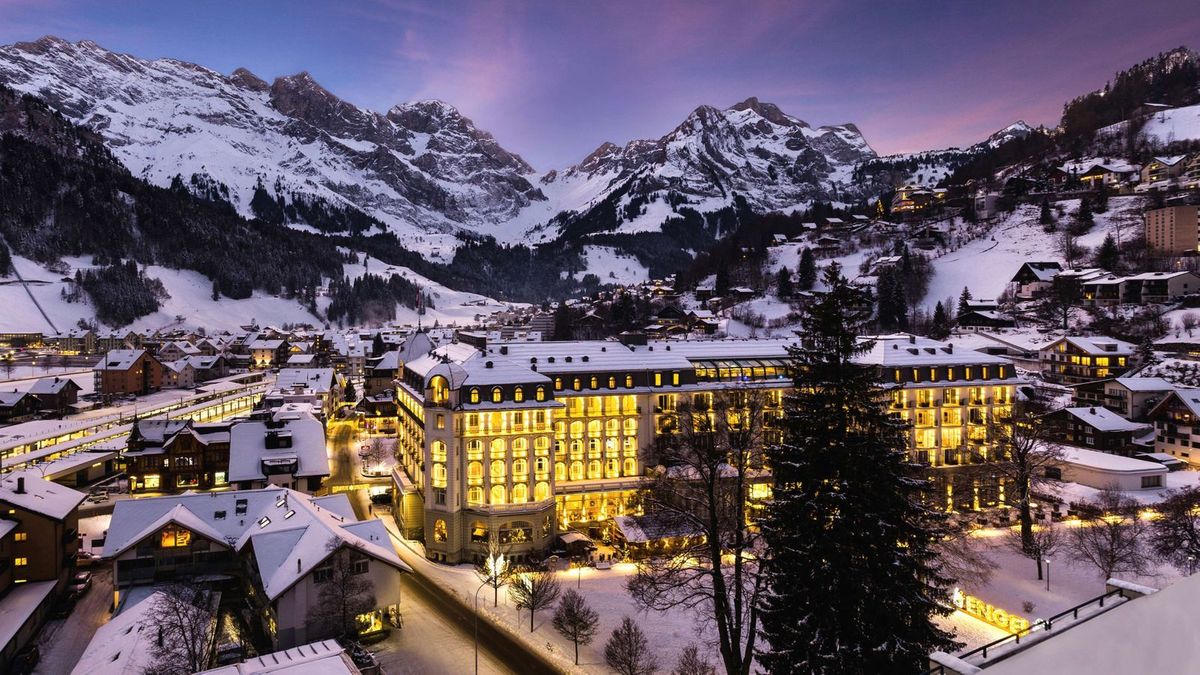 3. Delish eats
There's no dearth of hearty and delicious eats wherever you go in Switzerland. All kinds of sausages are ubiquitous across Christmas markets and make for a filling meal, but there's also raclette (melted cheese on bread, potatoes, etc.), kartoffelpuffer (shredded potato hashbrowns), fondue, crepes with savoury and sweet fillings, and more.
For the sweet tooth, there are hot churros drizzled with chocolate, lebkuchen (gingerbread), and assorted cakes and cookies. And finally, don't miss the marroni or roasted chestnuts that are a great snack as you wander around the markets.
4. Warm tipples
There's no escaping glühwein (mulled wine) when you travel around Switzerland in December, not that I am complaining. You absolutely need the warming concoction of wine, fruit juice, and spices to brave the cold and keep your hands from freezing. At many Christmas markets, you can even get the wine with a cheeky shot of amaretto, grappa, or other liqueurs.
When you buy glühwein, the amount includes a small deposit for the ceramic mug it comes in; you can either return the mug and get the deposit back or keep it as a souvenir.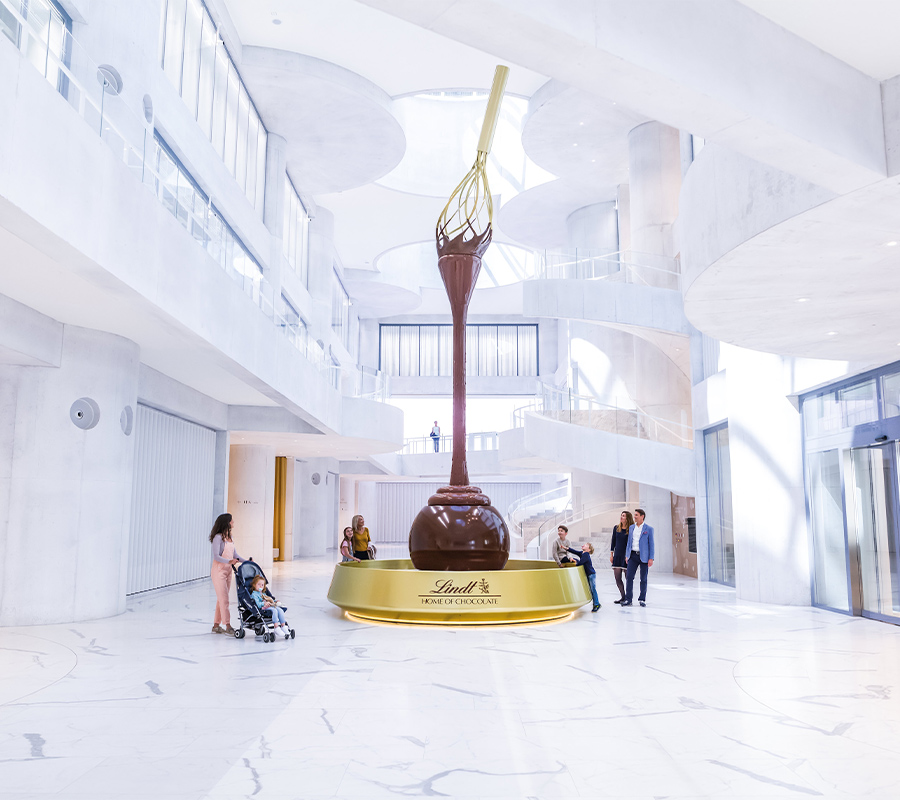 The other hot drink much in favour is hot chocolate, which comes as no surprise since Switzerland is known for some of the best chocolate in the world. You will find it everywhere from Christmas markets to cafes and specialty chocolate shops like Sprüngli.
I particularly recommend the one at Max Chocolatier in Lucerne and Zurich—the chocolate is high-quality and luscious. Another good option is to take a short bus ride from Zurich to Lindt Home of Chocolate, a state-of-the-art museum where you can learn about the history and process of chocolate-making and sample plenty of chocolate; their café serves a decadent mug of hot chocolate topped with whipped cream. 
So, if you're dreaming of a white Christmas, Switzerland is the place to be. 
Photo: Switzerland Tourism