We've picked the finest options from predictable favourites like Paris, Maldives and Thailand, and have also gone the extra mile to give you plush choices in Bhutan, Bora Bora, Antigua and Vietnam if you prefer going off the beaten path for your honeymoon.
Explore the world with the love of your life as you embark on your happily-ever-after journey. Discreet service, tranquillity and indulgent pampering at these magnificent properties are ideal for creating memories of a lifetime.
1. Gangtey Lodge: Holistic honeymoon in Bhutan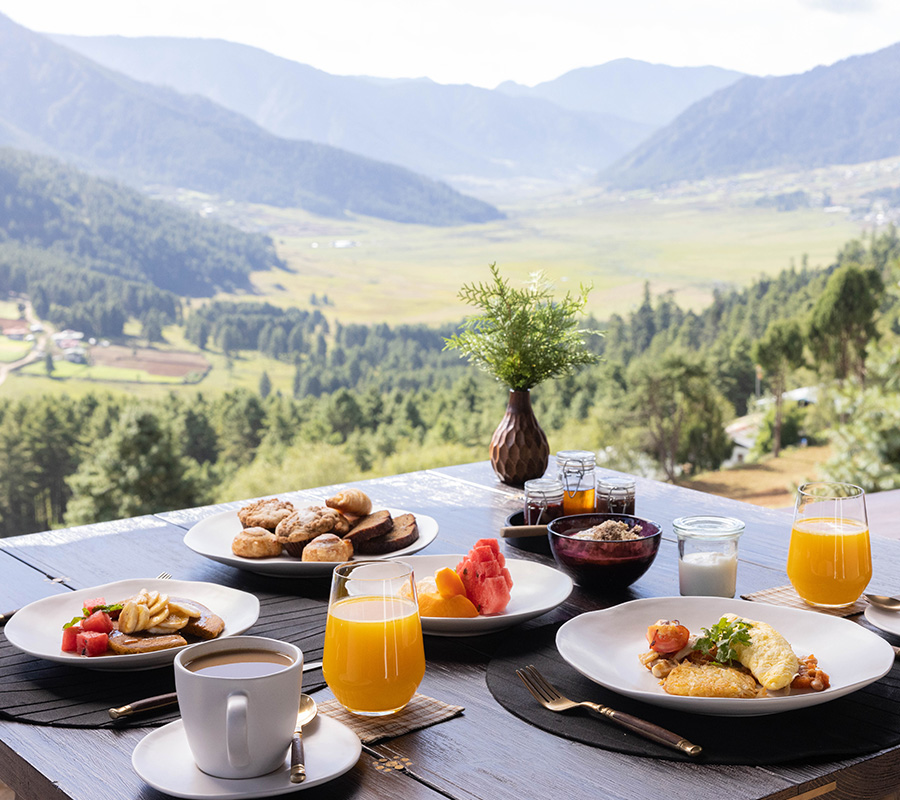 Perched high above the Gangtey Valley with sweeping views over the 17th-century Gangtey monastery, the multi-award-winning Gangtey Lodge offers the perfect blend of luxury, nature, culture and spirituality. A relaxed and extraordinary honeymoon here is the perfect way to wind down from the hectic revelry and celebrate the beginning of a new life together.
The romantic experience begins with a welcome relaxing massage before you are led to your Farmhouse Suite where an herbal bath is drawn for you. As its aroma rejuvenates your body and spirit, you get into the rhythm of this quaint and charming valley. You're then invited to a private Thrusel and Monlam Blessing and Prayer Ceremony, performed by one of the Masters from the Shedra, for the purification of negative forces and protection against future obstacles. After this deeply spiritual experience, a special welcome dinner awaits you in the cosy dining room, before you retire for an exclusive turndown in your suite.
Over the next few days, you can enjoy a picnic lunch amidst breathtaking views of the valley, a warm soak in a traditional wooden bathtub at the Bhutanese Bath House, breakfast at the 17th-century Gangtey Monastery, where you will meet Buddhist monks and teachers, who will light traditional butter lamps for you, and indulge in forest bathing in its purest form among a sea of tall blue pine trees. Another special experience is the lavish dinner, an authentic Bhutanese experience, at the rustic yet luxurious farmhouse-inspired Woodshed. And on the final day, you will be offered good luck blessings in the form of Prayer Flags, to hoist at one of the nearby stupas on your way to your next adventure.
For details click here  
2. Soneva Kiri: Barefoot luxury in Thailand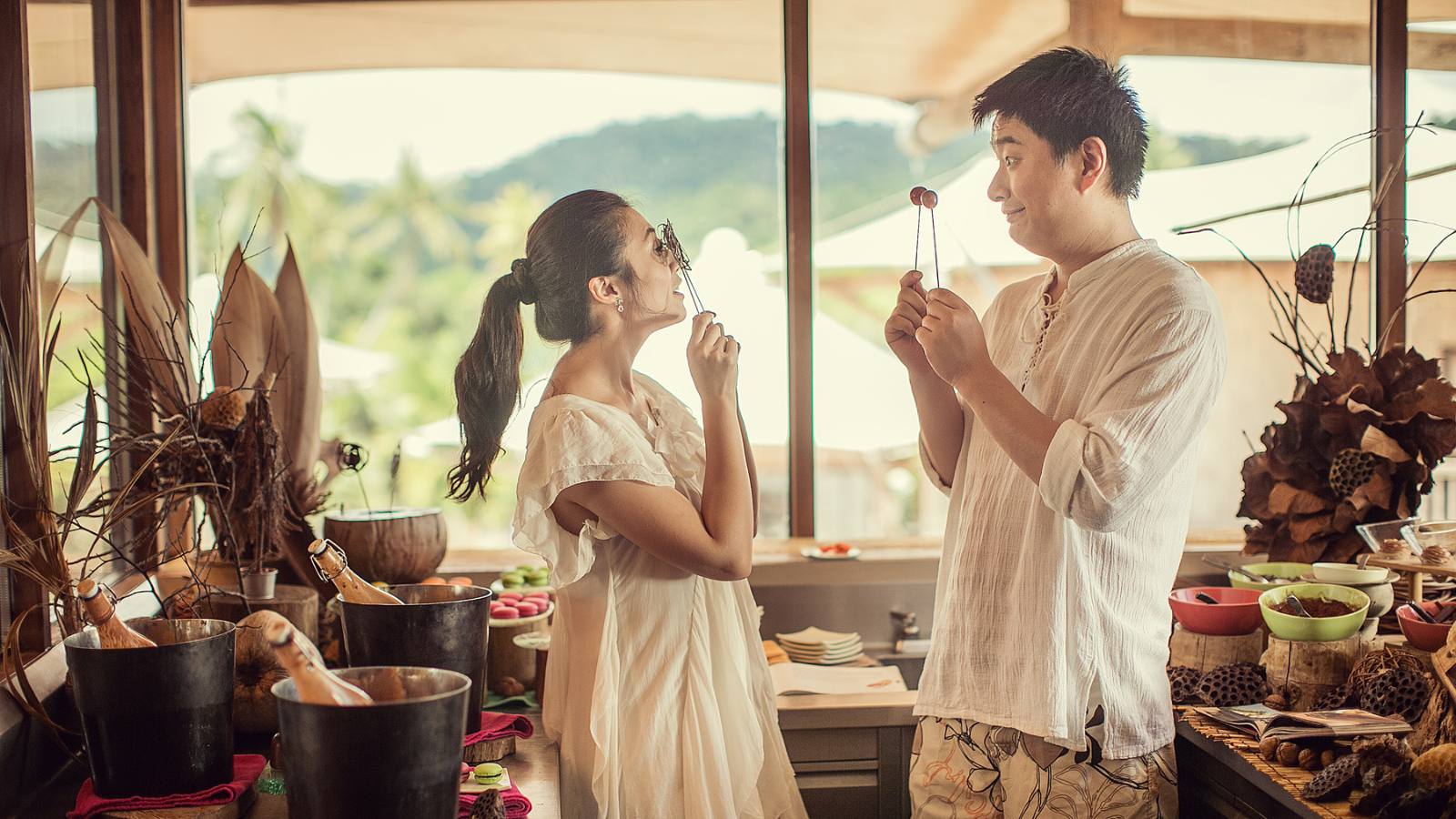 Unparalleled luxury meets sustainable design, rare experiences and exquisite culinary concepts at Soneva Kiri in Thailand. Just 90 minutes from Bangkok, the resort is located on an unspoiled island, Koh Kood, boasting some of Thailand's finest beaches. Surrounded by soft white sands, swaying palms and a sapphire ocean, it is filled with romance, making it the perfect honeymoon destination.
Each Soneva resort brings its own, inimitable charm to the celebrations with its signature toes-in-the-sand luxury. Soneva Kiri has thirty-three private villas, ranging from one to five bedrooms. Whether next to the beach, hidden in the jungle on the hillsides, or commanding spectacular views from the clifftops, each has a private pool, vast indoor and outdoor living spaces and verdant gardens, while a Barefoot Guardian offers personalised service 24/7.
As night falls over Soneva Kiri, newlyweds can climb up into the resort's dedicated observatory and experience the beauty of the stars from the midst of the ocean. From the vantage point of its remote island locale, guests can peer into the state-of-the-art telescope and set their eyes upon the translucent rings of Saturn, the moons of Jupiter and other celestial bodies invisible from much of the world.
You can even choose to step aboard a wooden fishing boat to explore some of Thailand's most beautiful beaches, bays and hidden coves. The boat becomes your private beach club at anchor — snorkel, swim ashore to sunbathe, go kayaking or paddle boarding, and enjoy a gourmet lunch, prepared on board. Each day takes you to a different beach, including Klong Chao Beach, Ao Kluai, Koh Rang's Blue Lagoon, Klong Han Beach, Ao Tapao, Klong Ngamko Beach and Takhian Beach.
For details click here 
3. Cheval Blanc Randheli: Magical moments in Maldives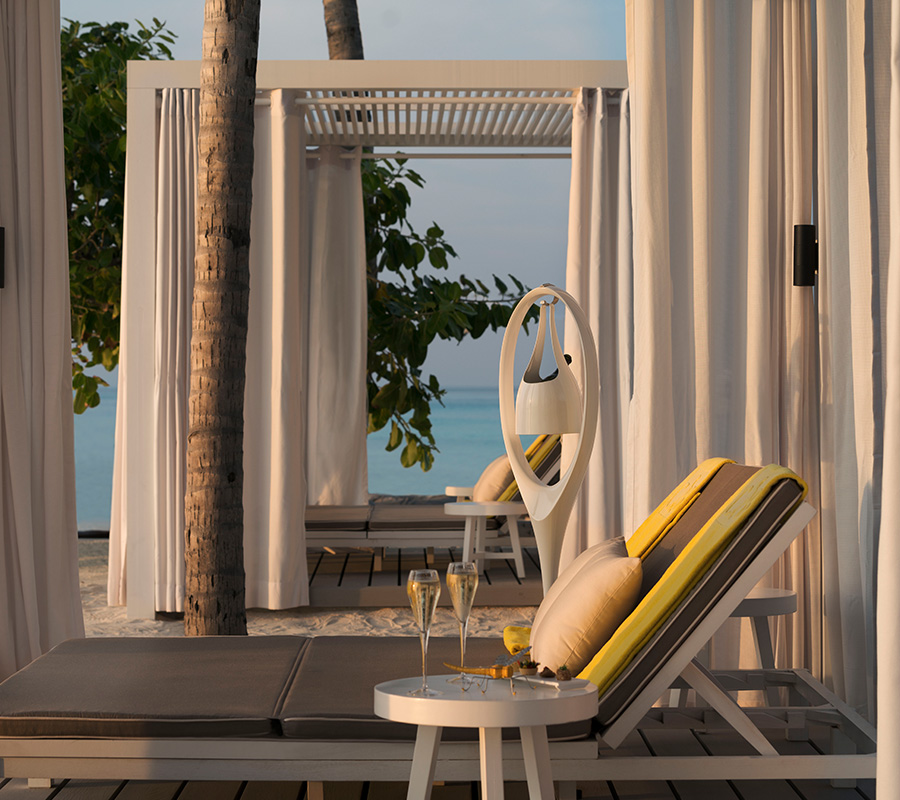 Exclusive privacy meets Maldivian turquoise waters and white sand beaches at the luxurious Cheval Blanc Randheli, a captivating tropical resort by LVMH Hotel Management.
Cheval Blanc Randheli's Honeymooners' package promises an unparalleled experience to create unforgettable memories. Toast your love with an exquisite welcome bottle of champagne and experience a sensorial journey spa treatment exclusively crafted by Guerlain at the Cheval Blanc Spa by Guerlain. The Cheval Blanc Spa spans an entire island, offering the Maldives' only Guerlain rituals.
Can any Maldivian experience be complete without a sunset cruise? Enjoy a private romantic sunset cruise on board the Maison's sailing dhoni during the stay while you watch the sun slip away over the horizon at the end of yet another breathtaking day on this exceptionally beautiful island.
For details click here 
4. Le Bora Bora by Pearl Resorts: Paradisiacal retreat in Bora Bora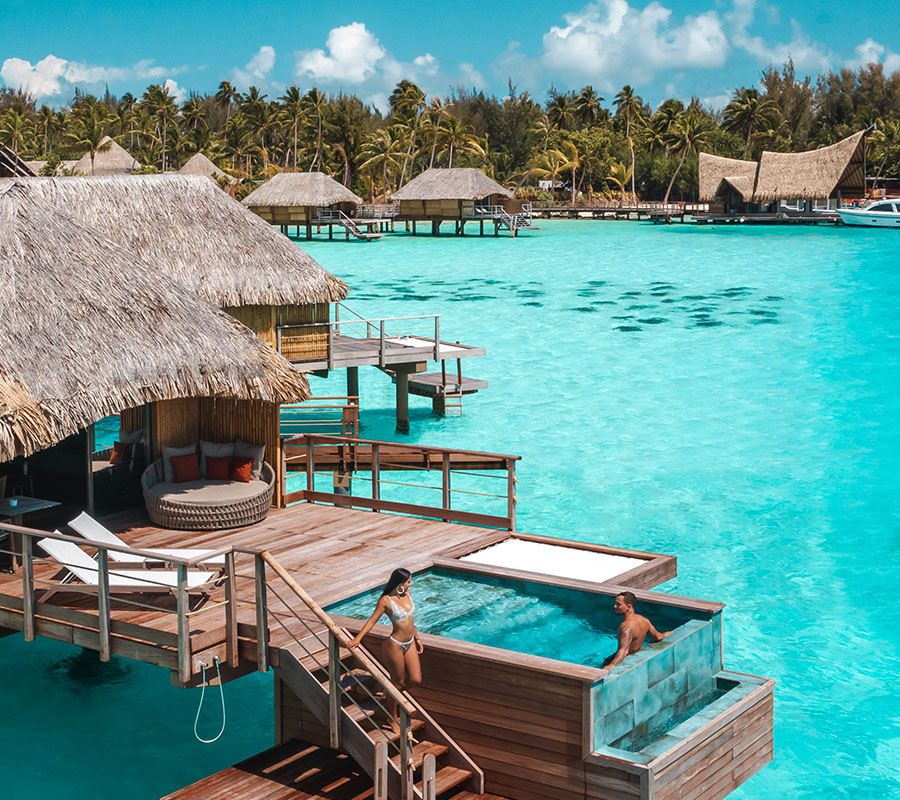 Delicately set on a coral islet, Le Bora Bora by Pearl Resorts is surrounded by the crystalline waters of one of Polynesia's most beautiful lagoons, opposite the iconic Mount Otemanu.
A Relais & Chateaux member, the resort combines a heavenly location with authentic Polynesian style and architecture. Not a neighbour in sight, the horizon boasts only lush nature and the immense, soothing expanse of the deep blue ocean. Three types of traditional houses covered with plaited pandan leaves welcome guests — villas nestled in the coconut grove, suites opening onto the beach or bungalows mounted on stilts in the lagoon.
Spend your days at the beautiful terraces or in the private swimming pools to discover the Tāvai Spa's magical treatments, explore coral gardens with a mask and snorkel, or take a trip aboard the Okeanos Pearl, the property's solar-powered catamaran.
Start an utterly romantic day at the outer edge of the lagoon where you will see blacktip sharks and even possibly some lemon sharks. Continue with a snorkelling stop amongst stingrays, where you will also discover the amazing coral garden with many different species of tropical fish. All topped off with a stop at a private beach to enjoy a local buffet for lunch.
For details click here
5. Le Bristol Paris: French rendezvous in Paris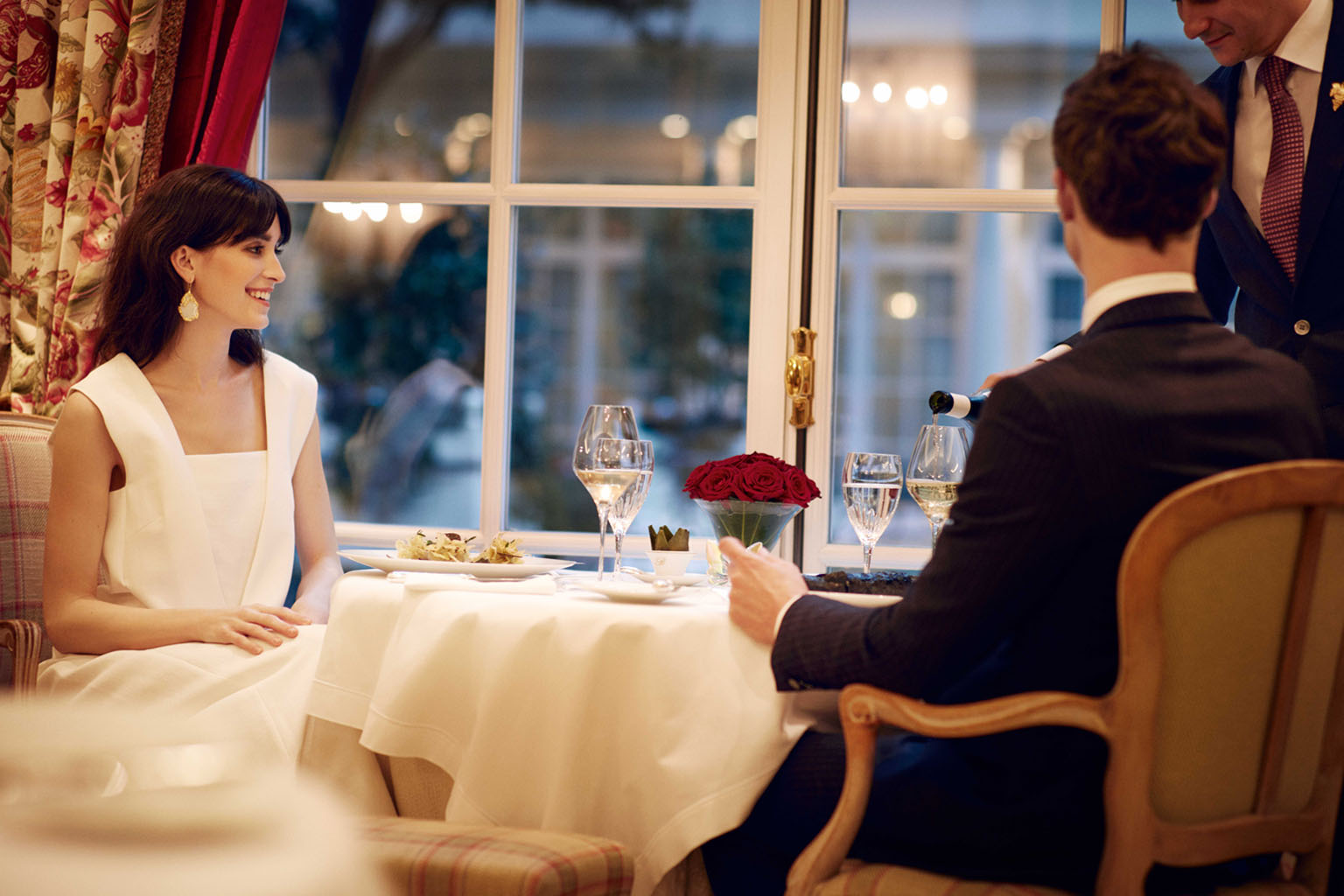 Paris, the city of love, is the epitome of romance. And the iconic Le Bristol Paris endeavours to make its honeymooners' stay unique by offering them tailor-made experiences.
The hotel's special Honeymoon Suite provides an exquisite romantic setting with panoramic views over the capital's most beautiful monuments, all the way to the Eiffel Tower. This Suite offers the highest level of luxury paired with total privacy.
Food forms an unforgettable part of the trip and Le Bristol's 3 Michelin-starred restaurant, Epicure, is a must-visit for a unique gastronomic and romantic experience. The elegant table settings at Epicure are very much a part of the dining experience, with crystal chandeliers, bespoke tableware and expansive views of the French garden. The tasting menu takes you through eight to nine courses of a meticulous selection of Chef Eric's Frechon. Some of the specials include black truffles from Périgord, caviar from Sologne, line-caught whiting from Saint-Gilles-Croix-de-Vie, and so on.
Honeymooners can also share a privileged moment at the Spa. The duo room is ideal for couples to immerse themselves in a restorative cocoon for a journey of the senses. Every treatment and ritual is an exceptional experience designed to share a relaxing journey in time as they prepare for the beautiful adventure ahead.
For details click here 
6. Sailing Club Signature Resort: Explore Pearl Island in Vietnam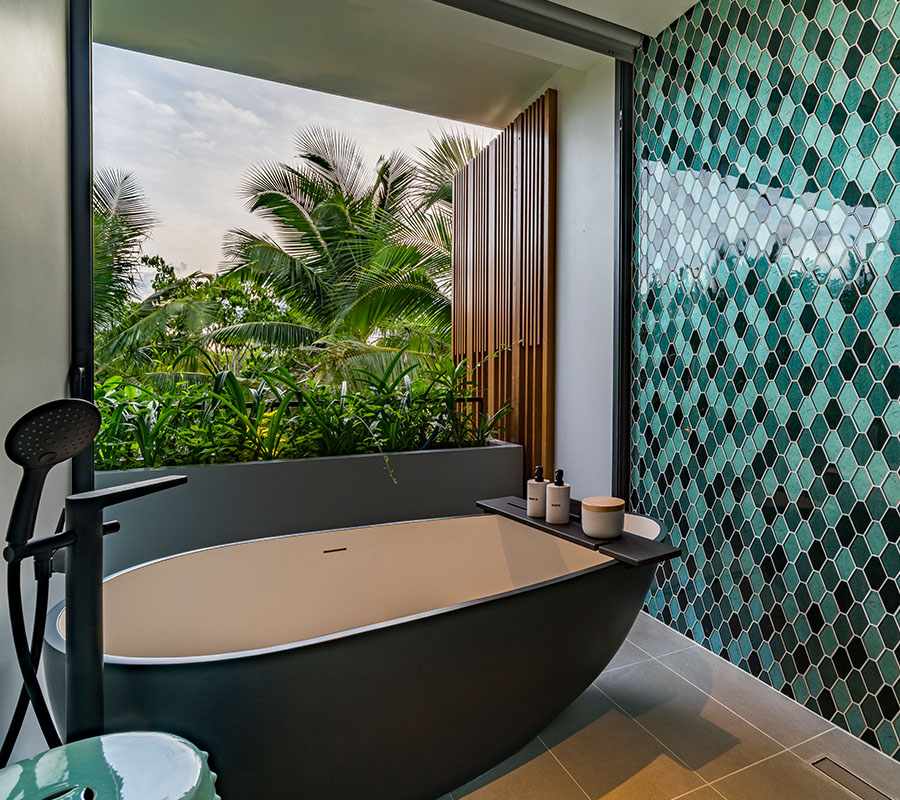 Popularly known as the Pearl Island, Phu Quoc is the largest island in Vietnam. With a coastline of more than 150 km, it has beautiful white-cut beaches and marvellous small bays boasting abundant marine life. In 2006, most of the island became a UNESCO Biosphere Reserve, and offers a unique bustle of local life mixed with luxury resorts, making it a sought-after destination.
Sailing Club Signature Resort, located by Long Beach, offers the ultimate tropical residential experience. Encircled by nature for absolute privacy, each villa is designed as a haven for couples to hide away, have fun, and recharge. The Castor villa is the resort's most intimate villa space. Spend your mornings at the villa's private pool or take a soak in the bathtub. Connect with yourself and your loved one in the Scandinavian-inspired specially designed villa for couples.
Lunch can be enjoyed in the indoor-outdoor dining area and you are even encouraged to visit the local market and pick up ingredients that suit your fancy. If you want to step out and feel the buzz of a party, the hottest entertainment venue on the island, Sailing Club Phu Quoc, is just a 5-minute stroll from the resort.
For details click here 
7. Resplendent Ceylon: Scenic stay in Sri Lanka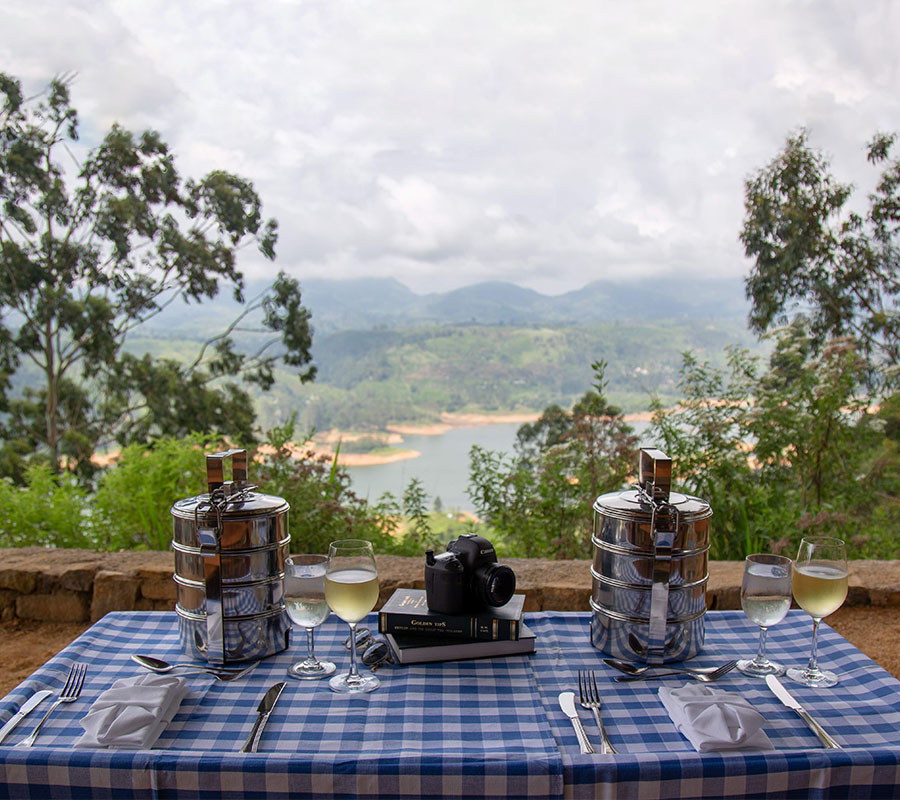 The sky awakens in a flurry of colours, setting alight the valleys beyond. A light breeze passes by. A butler pours you your first cup of tea for the day. The sultry aroma fills the air. Relax and rejuvenate. Sink into luxurious comfort and unwind amidst the cool climate that envelopes the five tea planters' bungalows at Ceylon Tea Trails.
The Resplendent Ceylon resorts - Ceylon Tea Trails, Cape Weligama and Wild Coast Tented Lodge - are the sole Sri Lankan members of Relais & Chateaux.
Ceylon Tea Trails is perched at an altitude of 1,250 metres in Sri Lanka's panoramic Ceylon tea region. Complete with period furnishings, gracious butler service and gourmet cuisine and the non-hotel ambience is what makes the Tea Trails very special.
Spend your time exploring the lush tea fields and visit a century-old factory for an immersive experience in the art of Ceylon tea. Take it slow, be pampered by your butler, enjoy a bath ritual, a game of croquet on the lawn or sunbathe by the pool, partake in a tea-infused dinner or indulge in private tea-tasting sessions. The resort also offers a range of outdoor experiences such as kayaking on Castlereagh Lake, biking or trekking the trails, luxurious spa treatments and baths, al fresco bbq lunches, or a climb up Adam's Peak for adventure enthusiasts.
For details click here 
8. Oberoi Beach Resort: Spectacular Service in Mauritius
The Oberoi Beach Resort, Mauritius is renowned for welcoming honeymooners and anniversary couples in their own special way. The peace and privacy at the resort make it a great place for a romantic getaway.
The warm service starts at the arrival, as the general manager makes it a point to greet all guests. A complimentary chilled bottle of wine awaits the couple in their room along with a heart-shaped bowl of rose petal macaroons. Sunsets and sundowners are a specialty here and couples must make sure to enjoy the glorious vistas that showcase nature's magic at this tropical paradise.
One of the evenings, the couple is treated to a special rose petal honeymoon turndown in their sunken bath. The same night, they are presented with little tokens by their bedside like 'honeymoon slippers' — a pair for each saying "Just" & "Married" or "Honey" & "Moon", for them to carry back as a remembrance of their special time at the resort.
Above all, honeymooners and anniversary couples are treated with discreet service to enjoy the tranquillity that the resort provides.
For details click here  
9. Jumby Bay Island: Idyllic island life in the Caribbean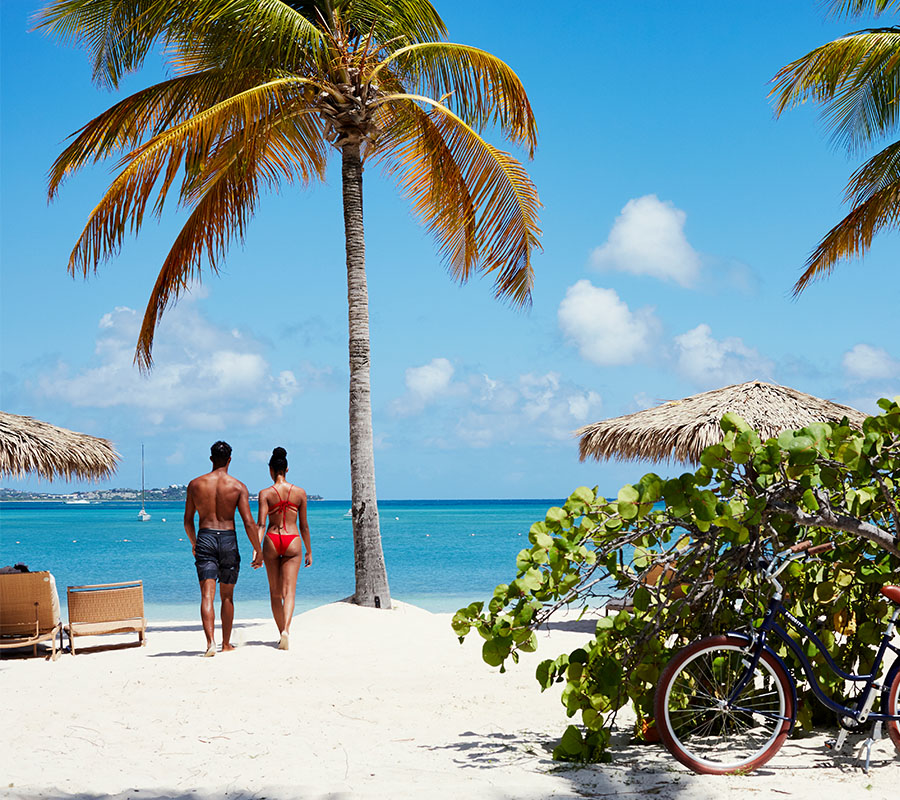 Jumby Bay Island is a private island paradise just off Antigua. The 300-acre island home is one of the most desirable, all-inclusive retreats in the Caribbean and a place to reconnect with nature in an unhurried atmosphere with the meticulous attention of the resort's team. It features 28 tastefully decorated suites, 14 luxury vacation villas and 23 private residences. Just steps away from pristine white beaches, each suite is a tranquil oasis offering spectacular views of the Caribbean Sea.
The property presents the specially-crafted Time For Two offer for couples that includes a bottle of chilled champagne and a welcome culinary amenity to toast your arrival, a 60-minute couples massage, and a private beach dinner for two under the stars on any one night of your choice.
Make your own special memories while strolling down a white-sand beach, sipping champagne while watching the colourful sunset, or enjoying an intimate private dinner served on the beach.
Apart from this, Jumby Bay Island's all-inclusive stay includes all-day dining whether you choose à la carte in the historic Estate House or a chic beach party. Also enjoy complimentary cocktails, fine wines and Taittinger champagne, rum tastings and Caribbean cooking classes, watersports like wakeboarding, round-the-island boat trips and snorkelling.
For details click here 
10. Il San Pietro: An Italian Dream in Positano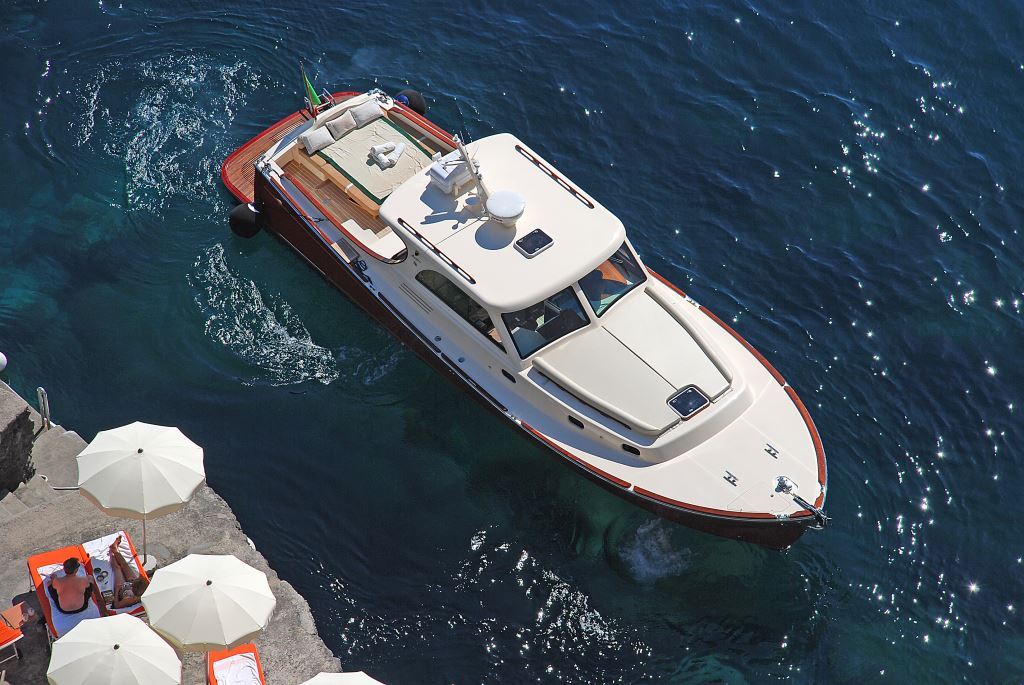 Il San Pietro is the dream child of Carlino Cinque, who was passionately in love with this place and commissioned a villa on a promontory with breathtaking views of Praiano, Positano, the coast and the rocks of Capri. In the course of time, this dream grew, as did the hotel.
It is a Relais & Chateaux member and most of its rooms offer a private terrace and a wonderful view of the azure sea. The interior details include fine terracotta floors with ceramic decoration and doors adorned with frescoes. An elevator built into the rocks leads down to a private beach and to the Carlino restaurant. The spa and tennis court between the cliffs are also not to be missed.
Gazing at the rugged cliffs and colourful villages from the sea at sunset is an experience like no other. Honeymooners can have a yacht at their disposal, enabling them to venture along the Amalfi coast, or enjoy the Bay of Naples. Every morning in summer, except on Sundays, you have the option of spending a couple of hours out at sea aboard the Il San Pietro boat. Cool off in the water and admire the stunning view of the coast before returning to the San Pietro for a signature cocktail.
For details click here
Photo: Shutterstock