If your idea of a vacation involves sipping a chilled juice by the beach under a shack, a trip to a Caribbean Island is the deal for you. The Caribbean Islands in America are renowned for their picturesque and pristine landscape that allows for the perfect and most relaxing vacation. Multiple islands with breathtaking views and modern-day facilities adorn the Caribbean Sea region, and here are the top ten Caribbean Islands to vacation in 2023.
Plan a rejuvenating getaway to one of these islands, which feature in the list of best Caribbean Islands to visit. From the perfect beaches to a chill and relaxed ambience, these islands have everything you need to reconnect with nature and life.
10 most recommend Caribbean Islands to visit
1. Turks & Caicos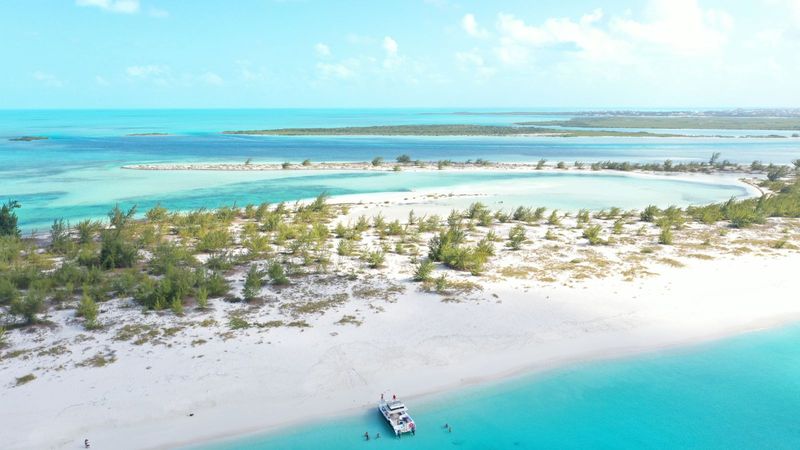 If you fancy a picture-perfect getaway by the clear white sandy beach surrounded by shimmering waters of azure, Turks & Caicos is your earthly paradise. The island is known for its beautiful coral reefs that you can enjoy at leisure while you make the most of your time at this gorgeous secluded island. Get away from the mayhem of the city and unwind to your heart's content as you munch on some delectable crispy conch fritters here, for it is one of the top Caribbean Islands to visit.
2. British Virgin Islands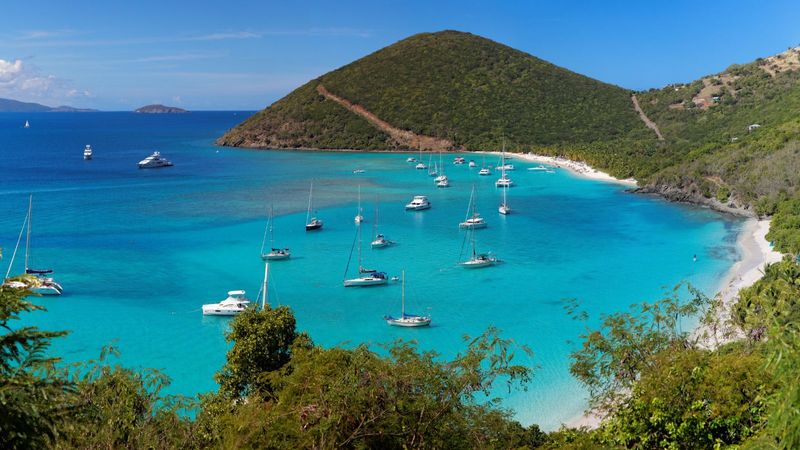 One would think that a lesser-developed island would be an inconvenience while on vacation, but the reverse is true for the breathtaking British Virgin Islands (BVI). It is one of the best Caribbean Islands to visit in 2023 for its sheer exclusivity and subtle grandeur. A characteristic distinguishing the restaurants, villas, and resorts here is the magic they create with minimal space. Some tourists prefer to make a short trip to the BVI and divide their time between Anguilla and the U.S. Virgin Islands, but if you wish to halt a little longer and reconnect with your soul, this is definitely the perfect place!
3. St. Lucia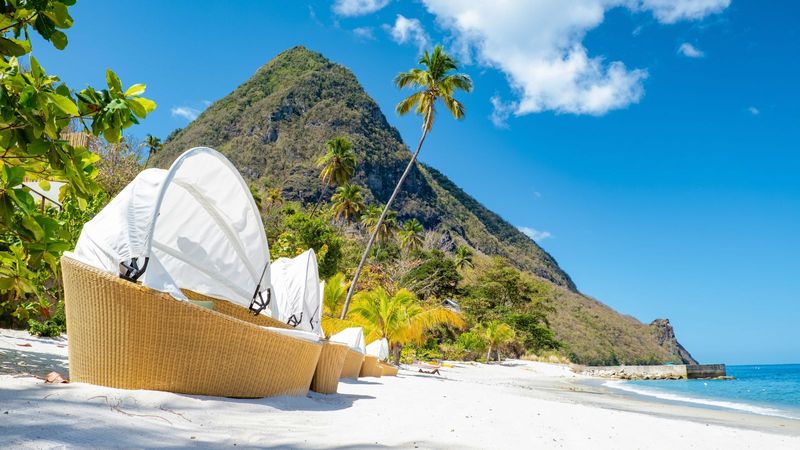 Yet another natural marvel and one of the ideal Caribbean Islands to vacation in is St. Lucia. Get enthralled by the lush and pristine beauty of these islands that welcome travellers from all walks of life with open arms. Whether you're a newly married couple looking for some private time or a solo traveller seeking adventure, there's a range of activities on the island right from romantic dining and chilling options to zip lining and other sports. A trip to St. Lucia will forever be engraved in the happy pages of your heart!
4. St. Vincent & The Grenadines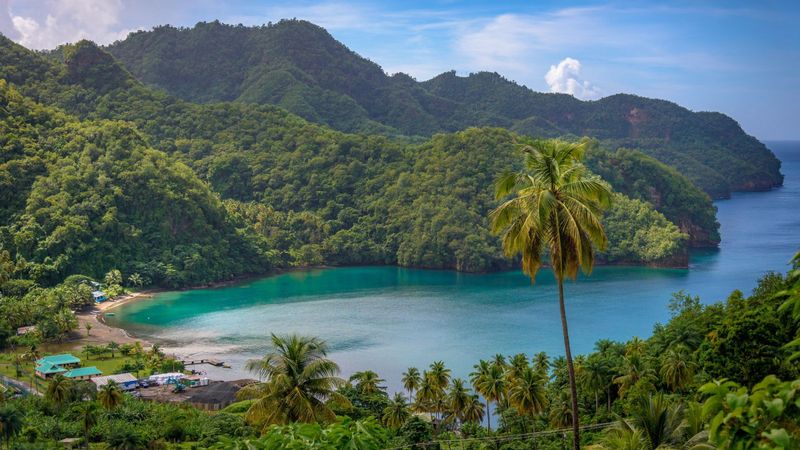 One of the popular Caribbean Islands to travel, St. Vincent & The Grenadines, comprise 32 remote islands that you can explore at leisure. Known for their marvellous landscape of emerald hills and coral reefs, these islands are all about absorbing the succinct joy of living in the beautiful Caribbean Islands. The boutique hotels, sleek yachts, and sheer luxury of the place make it more tempting for a vacation!
5. U.S. Virgin Islands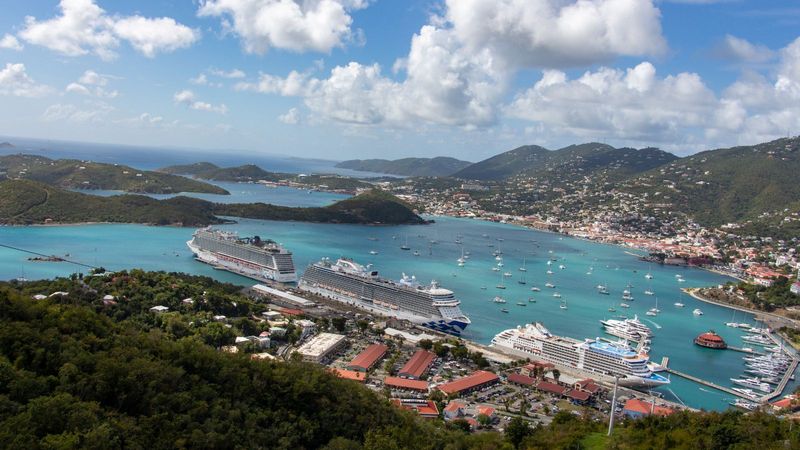 Stealing the limelight by being one of the cheapest Caribbean Islands to visit, the U.S. Virgin Islands are a must-visit. Known as "America's Caribbean Paradise," these islands have the attraction of entertaining you with the moko jumbies (stilt walkers) dance at a Carnival parade. You can divide your time and visit all three islands here - St. Thomas, St. John, and St. Croix to better absorb the rich colonial history of the place.
6. Cayman Islands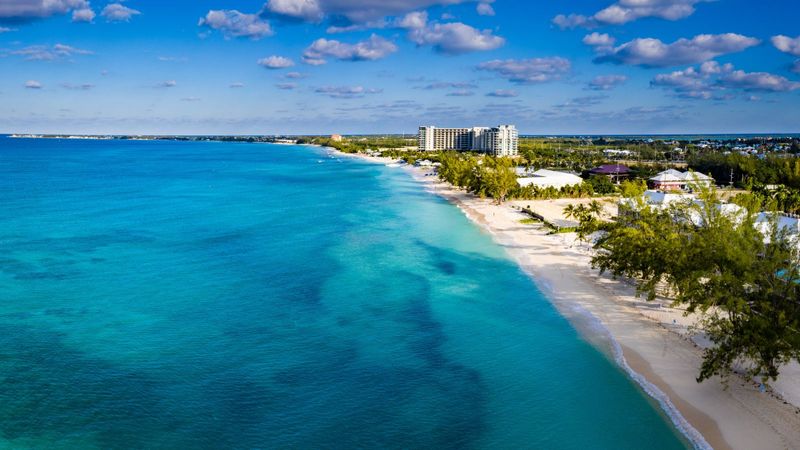 If you're looking for the safest Caribbean Islands to visit, the stunning Cayman Islands are the place for you. With just the right blend of adventure, luxury, comfort, and leisure, these islands offer a hospital environment for travellers with varied needs. You can choose to stay at any of the three islands here - Grand Cayman (the largest and most luxurious), Cayman Brac (the lesser travelled one), and Little Cayman (the one with the best diving options).
7. Saba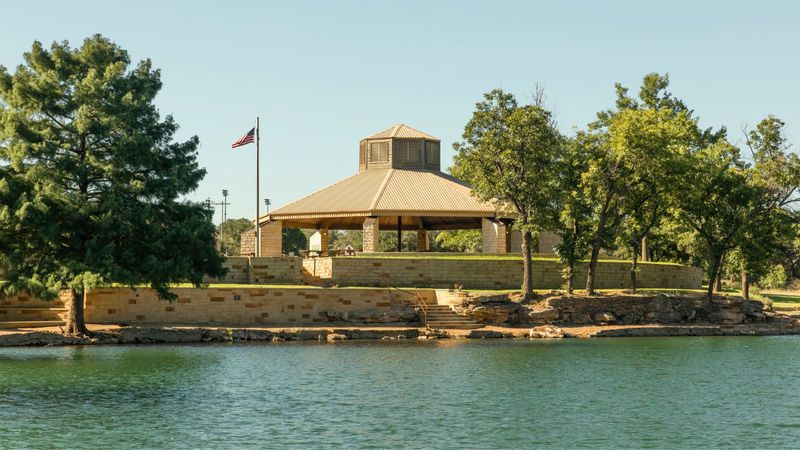 Your search for Caribbean Islands to travel to will find a sweet destination at Saba. it is an exhilarating place to spend your vacation and is often listed by tourists as their favourite destination. The islands are accessible only via air, and the place boasts a 1,300-fit runway - the world's shortest commercial runway. Saba is a largely undiscovered island where you can immerse yourself in the beauty of tall rainforests or indulge in an adventurous hike!
8. Bahamas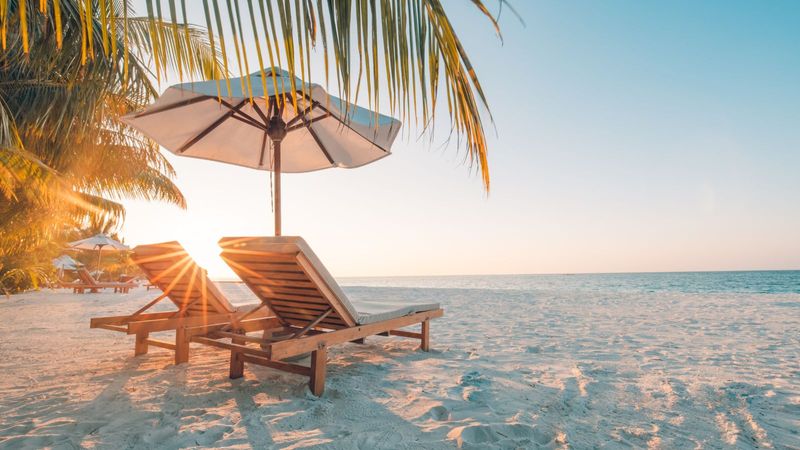 You've probably heard of the Bahamas before, and they are one of the best Caribbean Islands to visit. With around 700 islands making up the mighty Bahamas, these islands are perfect for those vacations by the white sandy beach, where scuba diving sessions and luxurious stays are the highlight. Nothing but fun awaits you at this paradise because here you can enjoy nature trails and a posh cruising experience - both opposites yet profoundly satisfying.
9. Barbados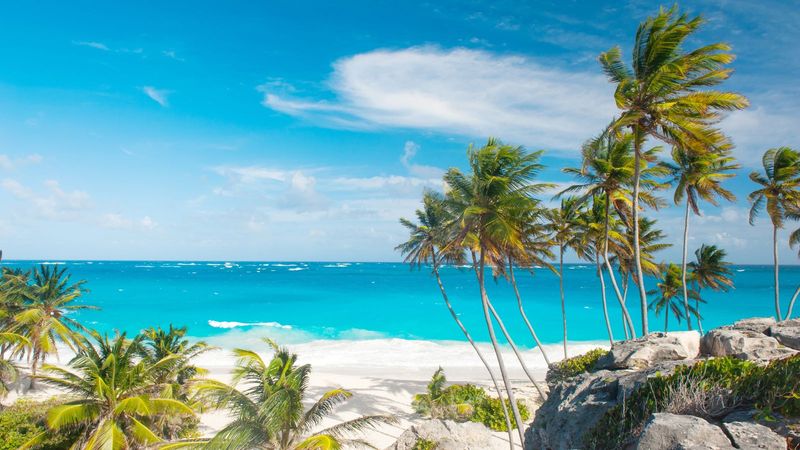 Yet another very popular tourist destination in the Caribbean Islands, Barbados, offers you the perfect rum and an even better vacation! Go fine dining or bask by the beach; Barbados is the epitome of a relaxing vacation from all that worries you. While you're here, do try the classic dish here - flying fish with Coucou.
10. Jamaica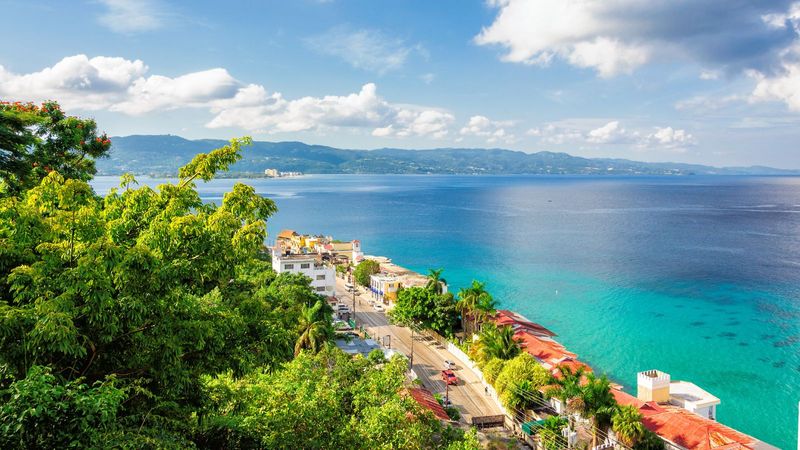 Often perceived as the heart of the Caribbean Islands, Jamaica is home to reggae music and known for its coffee, sugarcane, and limestone. From its cream-coloured beaches to foamy waterfalls, the place is huge and often hard to cover in a single trip. A pre-planned itinerary will be your best bait if you're travelling to Jamaica for your next vacation.
---
Photo: Shutterstock