Multi-national retail fashion brand Zara's Mumbai store reopened its doors to shoppers after an extensive renovation. The store embodies the brand's personality traits – functional, confident, unpretentious, and stylish.
Located at the Phoenix Palladium Mall in Lower Parel, the store reopened on May 11, 2023, and it spans three floors and 26,000 sq. ft. of area, as opposed to the two floors earlier.
Zara Mumbai store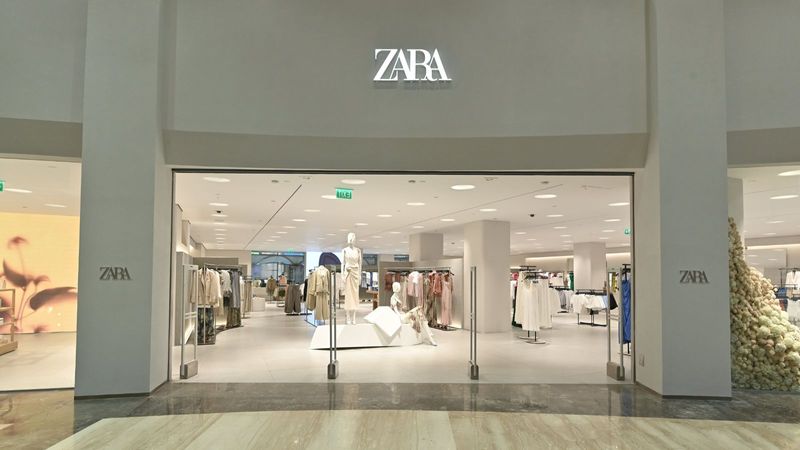 The interiors of Zara's Mumbai flagship store are dominated by pristine white colour and the décor is minimalistic yet chic. Hints of colour and warmth are added with a variety of wooden furniture and textiles throughout the store.
This renovated and refurbished store demands attention for housing West India's first and only Zara Beauty zone, exclusive sections such as Zara Origins (for men), and technological advancements in the in-store shopping experience, which enable customers to book a fitting room for themselves via the Zara app, search for items in stock, and even self-checkout. 
Zara Beauty zone
The Zara Beauty zone, located on the ground level, is part of the brand's unique store-in-store concept. It features the brand's in-house makeup offerings for lips, eyes, nails, and face, displayed on a sleek, polished white kiosk. Think luscious lip oils, creamy matte lipsticks, nail colours, foundations, eyeshadow palettes, and even makeup accessories such as brushes and sponges.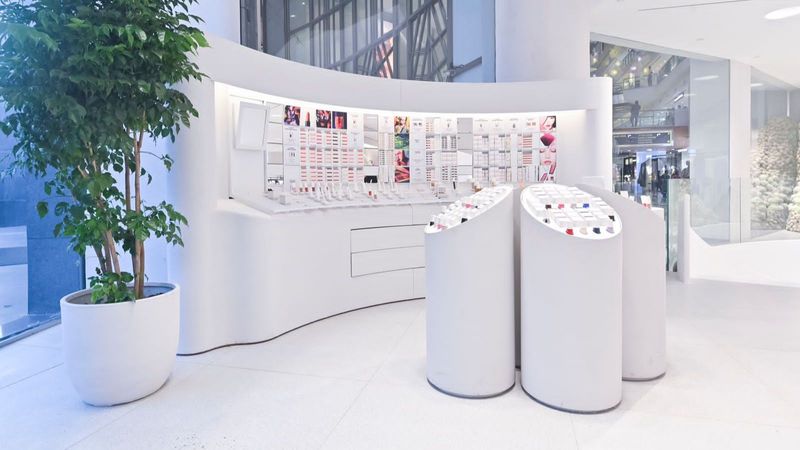 Each product available in the Zara Beauty zone comes in a refillable container and is made using high-performance ingredients. The brand is offering a wide range of shades in an attempt to be inclusive – regardless of skin colour, gender, age, or personal style. 
Zara Beauty officially debuted in India in December 2022 at the brand's store at the DLF Promenade in New Delhi. And internationally, it was launched in May 2021.
Zest Recommends
1. Ultimatte Refillable Matte Lipstick – It has a suede-like texture, glides on the lips smoothly, and is available in nine shades. 
2. Eye colour in 6, refillable eyeshadow palette – It has six shades, each of which is creamy, pigmented, and easy to blend.
State-of-the-art technology for customers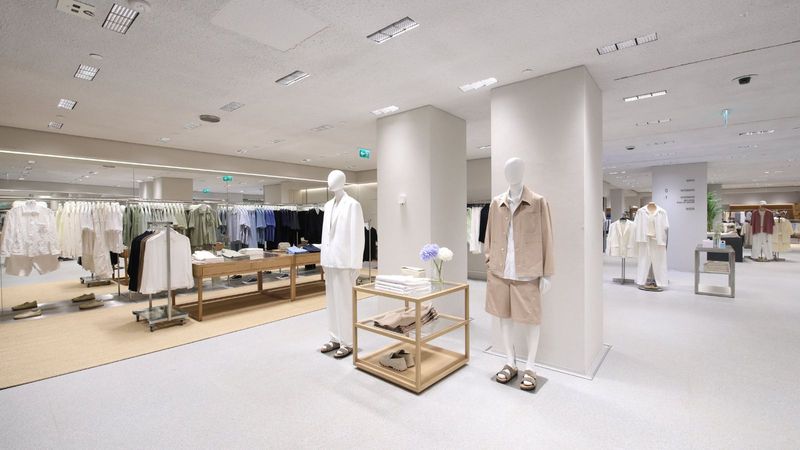 Don't enjoy standing and waiting in long queues outside the fitting rooms? Zara has the perfect solution for you. At the Mumbai store, you can reserve a changing room for yourself via the Zara official app, while you are shopping. You can also search online for items in stock at the store, and order and collect them within two hours from the area dedicated to online orders. Customers can also opt for self-checkout, where they can use e-payment methods to pay for their purchases, pack the items themselves, and leave.  
Zara currently has a total of 22 stores in India, of which, only two house a Zara Beauty zone – New Delhi and now Mumbai. The fashion brand is part of the Inditex Group, a global fashion company, which also has brands such as Pull&Bear, Massimo Dutti, Bershka, Stradivarius, and Zara Home. 
---
Photo: Zara