The skin under our eyes is much thinner and naturally darker than the rest of the face. Home to plenty of blood vessels, these sacks are super sensitive making them prone to puffiness and pigmentation. Attribute this to all your late-night parties, excessive glasses of wine, and Netflix binge sessions. However, these under-eye dark circles should not be an eyesore for there are plenty of quick fixes. The use of concealer for dark circles is one of the best ways to use makeup to cover up skin pigmentation.
Makeup Tips For Dark Circles
1. Prepare The Skin  
The first step to learning how to hide dark circles with makeup is understanding the right sequence of products to use. Start by moisturizing the under-eye area with a good eye cream. Take a drop and lightly dab it from inside corner along the eye area. Skipping this step will leave your concealer sitting like a pile on top instead of sinking in. When using makeup for dark circles, always ensure your skin is hydrated and nourished first. Using an eye cream specially formulated for the under-eye area will plump the skin making fine lines less visible. But do they work, know more about eye creams here.
Mistakes to Avoid: When looking for tips on how to hide dark circles, very few will tell you first de-puff the eyes. Ice and cucumber work as great home remedies for dark circles and puffiness among others.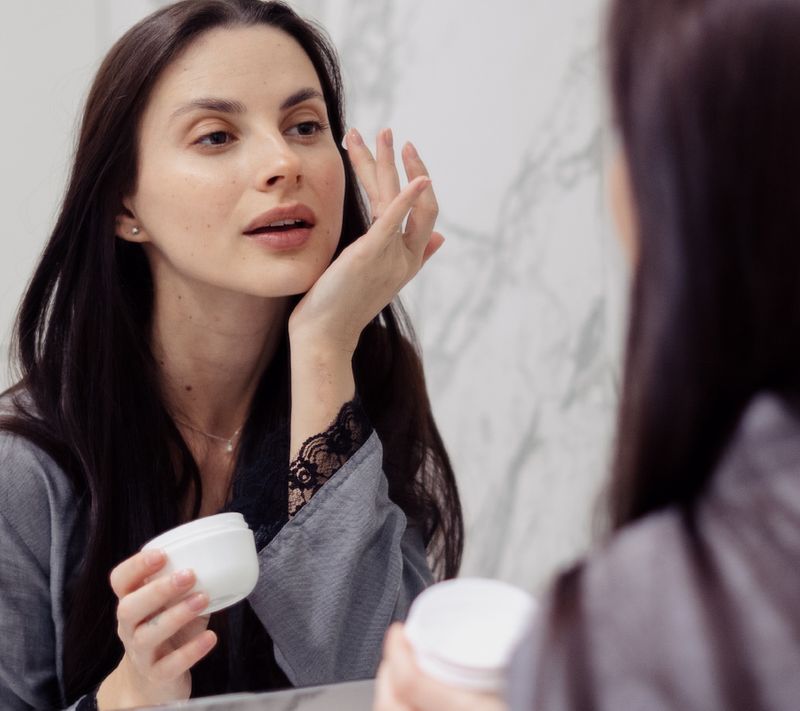 2. Blend a Layer of Foundation  
Like all good things in life, a foundation should only be applied after nourishing the base. Once the skin is ready, use makeup for dark circles and wrinkles. Since Indians have a very neutral skin undertone, use your fingers to spread a thin layer of foundation and then use a damp beauty sponge to even it out.
Mistakes to Avoid: Wondering how to hide dark circles without your face looking like a piece of cake? Blend light and dark shades of foundation from above the jawline into the cheek and neck to find the perfect shade. If a shade blends into your skin without being too obvious, use it under the eye.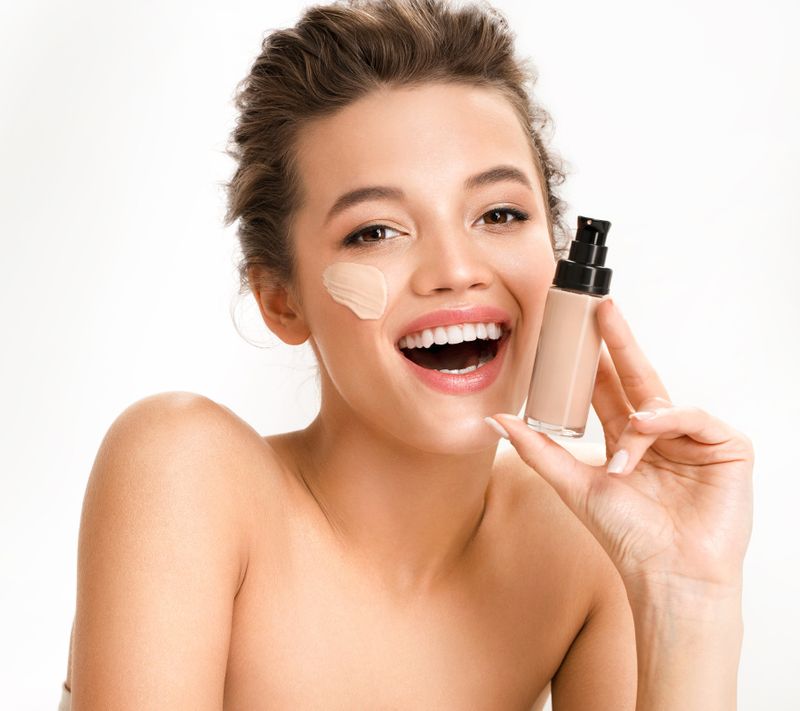 3. Colour Correct  
Want to know how to conceal dark circles without your foundation looking ashy? Use a colour corrector to cover up blemishes, pigmentation, and puffy eyes. To cancel the purple undertone of the Indian skin it is best to use an orange corrector. If you're on the fairer side, a peach colour corrector can work wonders for you.
Mistakes to Avoid: Avoid using too much corrector or the concealer will look like a thick cakey layer. Instead, use a beauty sponge to dab on a orange-hued corrector for a washed-out look.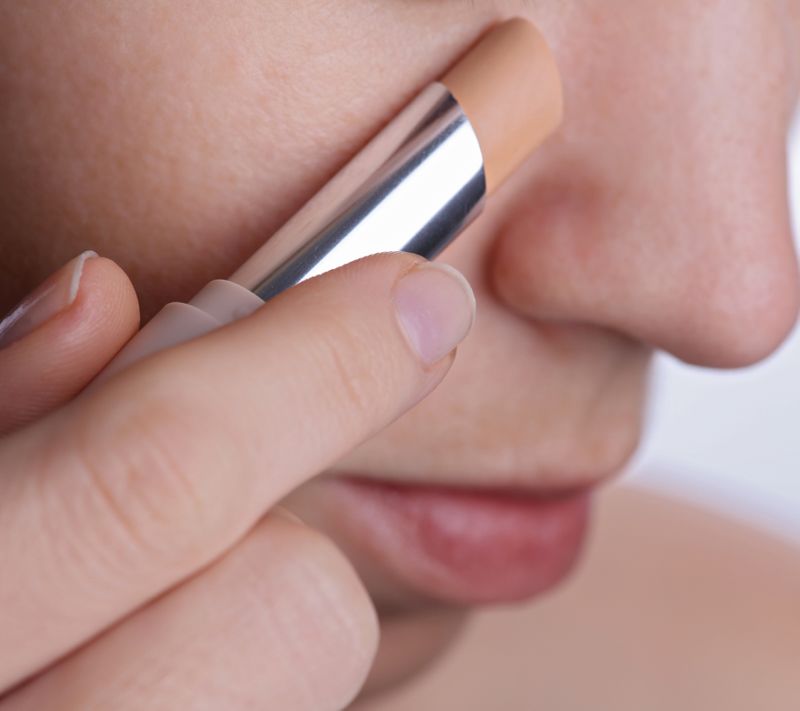 4. Use Liquid Concealer  
Don't experiment with different methods of how to cover dark circles with makeup. Follow a fail-safe step-by-step routine that works for your skin type. Ask any beauty expert what colour concealer for dark circles should be applied, and they'll say a shade lighter than your skin tone. It helps brighten the area, covers fine lines, and blends gently around the soft skin of the eyes.
Mistakes to Avoid: Always know your skin type. If you have wrinkles and fine lines, use a matte concealer that is more dense than liquid formulation. Dry and skin types can opt for a hydrating liquid concealer, while pigmented skin requires a more creamy and sticky blend.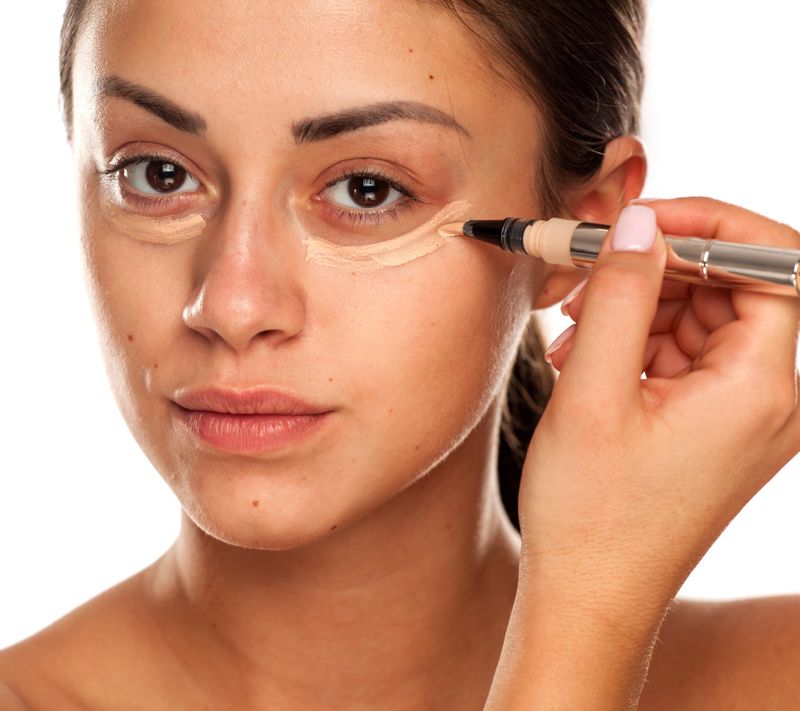 5. Setting Powder
The last step on our guide on how to cover dark circles, using setting powder is optional for those with dry skin. If you have eye bags, lightly dust on a translucent setting powder to create an illusion of smooth skin.
Mistakes to Avoid: Use a blotting paper to apply setting powder. It creates a dust-like effect instead of sticking to the skin.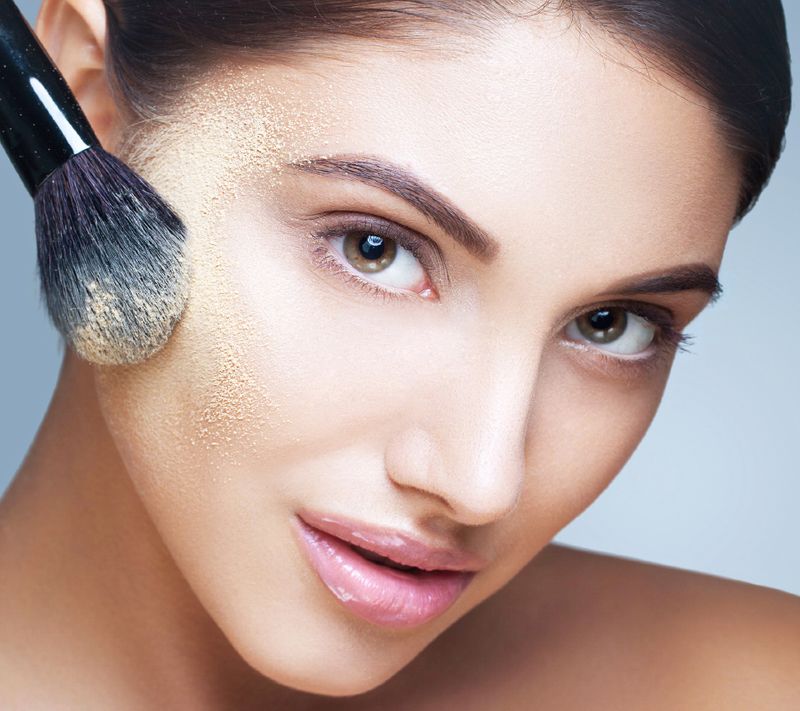 Have dreadful half-moons under your eyes? Try these easy tips for using a concealer for dark circles. If you want to know how to hide dark circles without makeup, try cutting down on junk, caffeine, and alcohol, and bulk up on sleep and water. 
---
Photo: Shutterstock