What better way to enter a new season than by trying out a new hair colour? Choosing the appropriate hair colour for women might be difficult with so many options available. For your convenience, we've compiled a list of the top seven hair colour trends for women for summer, along with instructions on how to get the look and suggestions on when to wear it.
Here are seven hair colour ideas to blow your mind this summer
1. Classic blonde
A classic blonde shade is always in vogue, and summer is the ideal season to experiment with this time-honoured colour. Blonde is a bold hair colour choice for women and why not take the plunge this summer and turn this colour into your own style? Soft, buttery blonde tones are ideal for illuminating your face and bringing a hint of cosiness to your appearance. Try a honey or caramel blonde for a natural-looking result this season.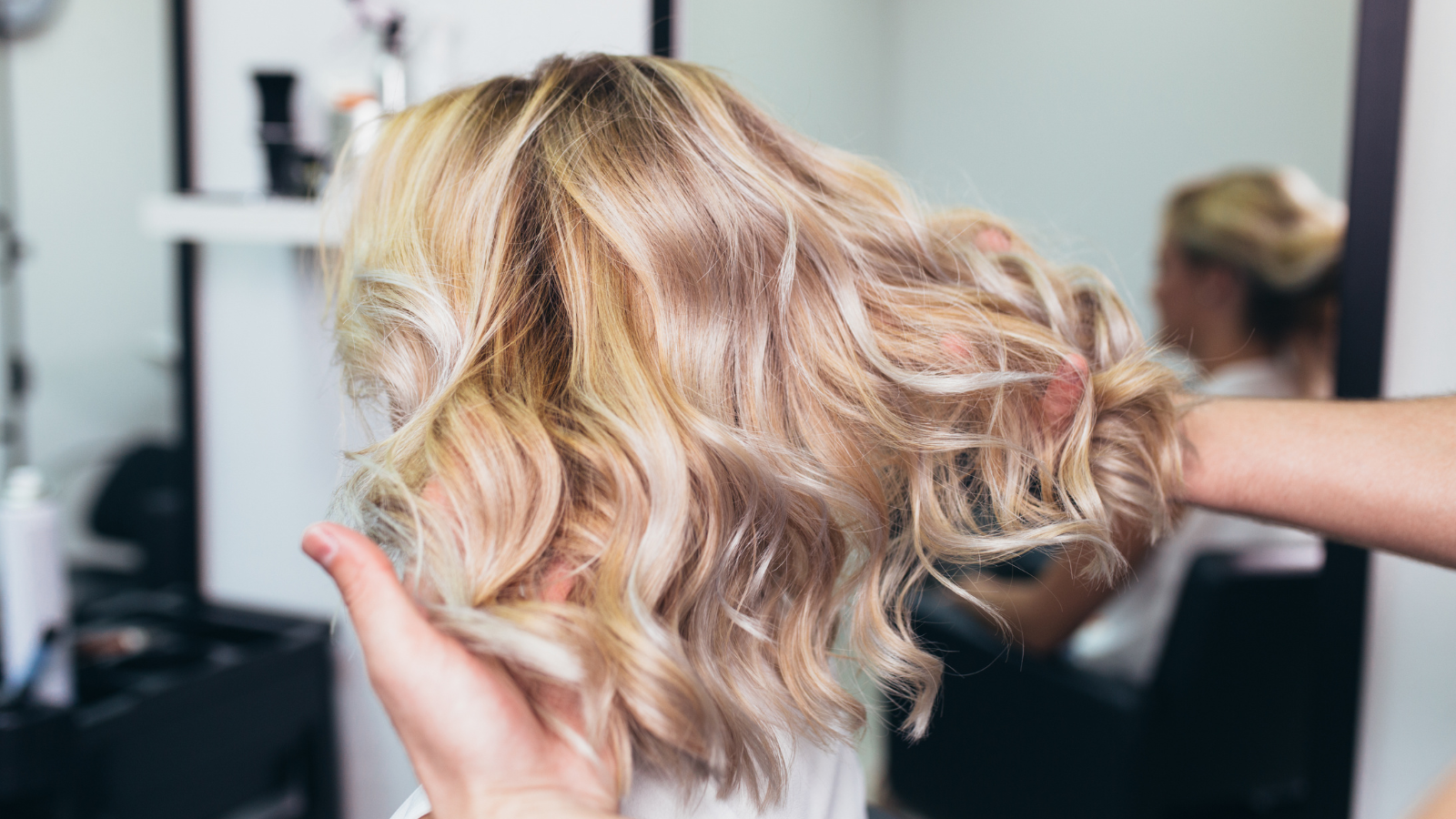 2. Pastel colours 
While they might remind you of spring hair colours, pastel hair colours are the way to go if you want to give your hair a lively and cheerful vibe. Hair chalk or semi-permanent dyes can be used to temporarily colour hair in soft colours like pink, lavender, and blue. This style is ideal for adding a splash of colour to your outfit for a special occasion or function and works best on lighter hair colours.
3. Bronde
The 'bronde' trend is a flawless blending of brown and blonde tones, giving the hair a sun-kissed, natural-looking appearance. All skin tones look great with this low-maintenance hair colour trend, which is ideal for those who want a stylish appearance without a lot of maintenance. This may not be a bold hair colour but is definitely one of the most popular hair colour choices for women.
4. Hot red
A vivid red colour is an ideal choice for people who want to make a statement this season. Red hair is ideal for adding a sense of drama to your look because it comes in a variety of fiery red and rich auburn tones. Remember Anwesha from Remix from years ago? Embrace the rebel in you this season with your shade of red. 
5. Balayage
A delicate balayage is a terrific method to give your hair a subtle sense of depth and texture. This method involves painting on highlights in a manner that seems natural, giving the skin a sun-kissed appearance that is ideal for the season. For women who wish to update their appearance without making a significant change, this trend is fantastic and looks well on all hair colours. Over the past few years, this has become a trending hair colour for women!
6. Chocolate brown
Chocolate brown hair is a timeless shade that is always in vogue. This deep, warm shade complements many complexion tones and is ideal for giving your hair depth and dimension. For individuals who desire low-maintenance hair colour that still appears stylish and current, this style is ideal. This is a lovely spring-summer hair colour to try on if you've been contemplating colouring your hair.
7. Rainbow hair
Rainbow hair is the ideal trend to attempt if you want to stand out and express your playful side. This fashion involves colouring your hair a variety of lively, brilliant colours to give you a joyful, individual style. This is a combination of different hair colours for women to give a rainbow-like appearance this season.
Always seek the advice of a qualified hairstylist when it comes to trying on these hair colours. To get the desired look, they can assist you in selecting the proper hue and application method. It's also crucial to remember that frequent upkeep and touch-ups are required to keep your hair appearing healthy and vibrant.
When it comes to when to wear these trends, it's always ideal to pick a look that matches your skin tone and sense of fashion. During the spring and summer, pastel hair colours are ideal for adding a whimsical touch to your appearance, while traditional blonde and chocolate brown are fantastic year-round choices. For those who desire a natural-looking appearance, the "bronde" trend and delicate balayage are suitable, although red hair and rainbow hair are perfect for making a dramatic statement.
To ensure that your hair always looks healthy and vibrant, seek the advice of a professional hairstylist and maintain a regular schedule of maintenance and touch-ups. Don't be scared to try out many trends to see which one best fits your personality and sense of style.
It's crucial to take lifestyle, skin tone, and hair type into account when selecting a hair colour trend. For instance, vivid red hues may not be appropriate for all complexion tones, and pastel hair colours may require more maintenance than a traditional blonde. Additionally, it's crucial to pick a hair colour that enhances your natural features and your overall appearance.
In addition to the summer hair colour trends mentioned above, there are a few other looks that are appropriate for this season. The technique of fading hair colour from dark to light to produce an effect that is subtle and natural-looking is known as ombre hair. For women who like a low-maintenance style, this trend looks great on all hair colours.
The "money piece" technique, which includes putting a burst of colour in the front strands of your hair, is another trend to explore this season. This style is ideal for drawing attention to your facial features and giving your appearance more depth. The money piece technique's best feature is its adaptability to any skin tone or hair colour.
It's critical to utilise the proper tools and methods when caring for your hair colour. It's essential to use a shampoo and conditioner that is colour-safe if you want to maintain the vibrancy of your hair's colour. When utilising hot tools, it's also crucial to use a heat-protectant spray and refrain from applying too much heat.
There are many hair colour trends to attempt, ranging from traditional blondes to bold reds and rainbow hues. Consider your skin tone, hair type, and lifestyle when selecting a hair colour trend to pick the one that works best for you. To get your ideal look, keep the dos and don'ts of hair colouring in mind and seek the assistance of a professional hairstylist. Also, don't forget to maintain your hair colour using the proper tools and methods. You can get a bright and youthful appearance with these pointers.
Photo: Shutterstock