2023 brings some unique nail ideas and whimsical nail trends! Say goodbye to the done and dusted and hello to the fresh-off-the-ramp nail ideas for the girl who loves all things luxe, for the girl looking for a fuss-free manicure, and for the girl who dons a low-key style. There is so much to play with, from adding intricate designs and textures, such as rhinestones and feathers, to your nails, chrome nails for some glitz and glam to any look, whimsical touches with freehand prints to abstract designs; these trends are sure to offer something for every style and personality. Here are some great nail art ideas to try in 2023.
1. Glitter and chrome nails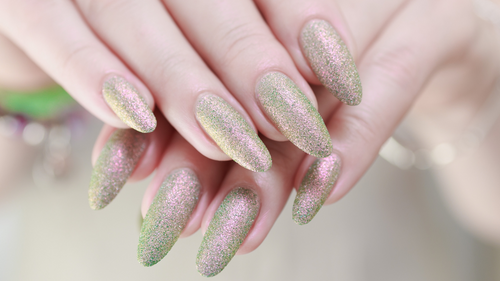 One of the nail trends to look out for, this is the best nail art to create an eye-catching look with a glitter base and chrome accents. You can opt for either in isolation or a combination of the two for some added drama.
2. Neon ombré nails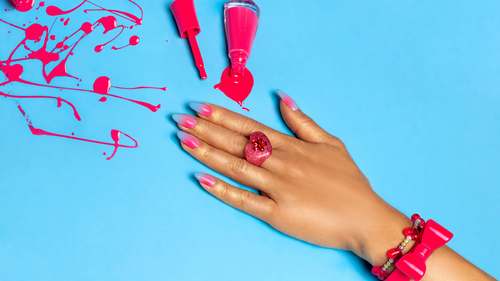 Looking for quirky nail styles? Then this is the best nail art for you. Create a vibrant and bold look with a neon ombré design. This technique involves starting with a light neon colour, gradually building up the intensity of the colour leading up to the tip of the nail, one of the nail ideas not for the faint-hearted.
3. Abstract nail art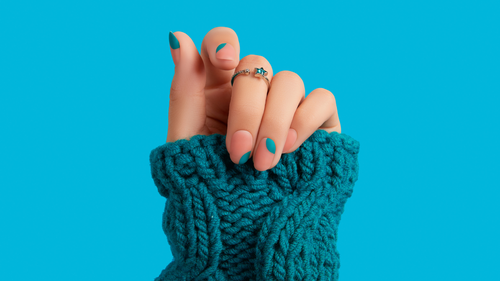 Get creative with a stunning abstract art nail design that uses different colours and shapes to create an eye-catching design. The best nail designs lie in the simplicity of design, and abstract art does just that. -
4. Embellished nails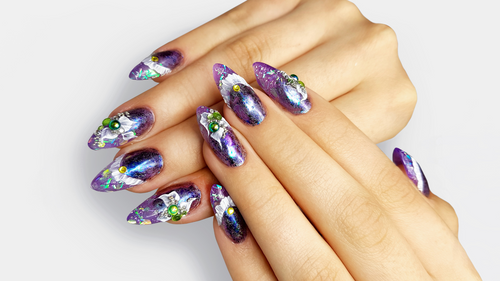 Give your nails a luxurious makeover with embellishments such as rhinestones, pearls, and glitter. You can also use a few of these elements together to create a unique look. Perfect for special occasions when you want the nail styles to make a statement.
5. Negative space nail art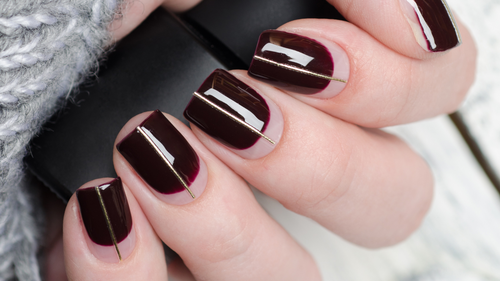 The winner of nail design ideas for the whimsical girl, this trend constructs an interesting look with a negative space design by painting a solid colour on the base of the nail and then using a contrasting colour to paint on a design with gaps to create a negative space effect.
6. Foil accents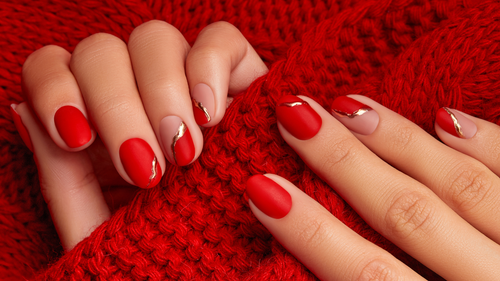 Best paired with neutral colour nail designs, add a touch of glamour to your nails with a foil accent. This delicate design is created using a stencil to create a geometric pattern. One of the few nail design ideas that also allows freehand strokes is to create something unique.
7. Holographic nails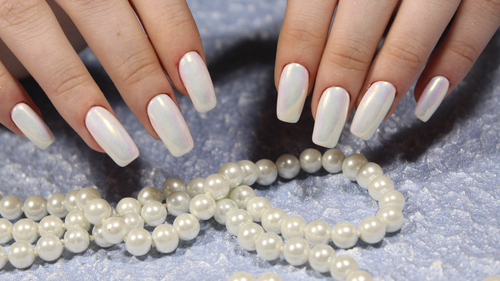 Add understated elegance to your nails with a subtle base and an added layer of holographic glitter to rock that party look, not just with your outfit; but even with your nail game.
8. Textured nail art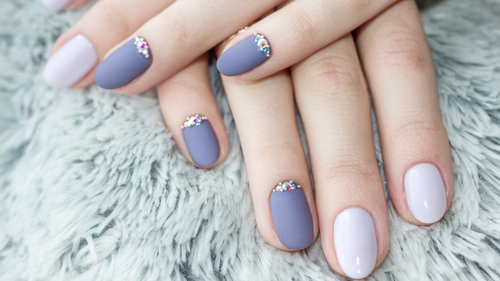 Get creative with textured nail art designs. This trend involves using rhinestones, glitter, sequins, or even overlays of paint to create a unique 3D effect.
9. Geometric designed nail art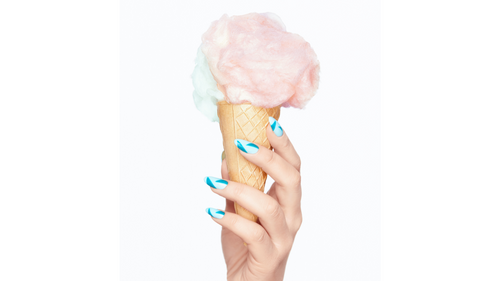 Try creating a modern look with geometric shapes and designs. You can use contrasting colours or a single colour to create a variety of designs and get that geometry nerd on.
10. Barely-there French manicure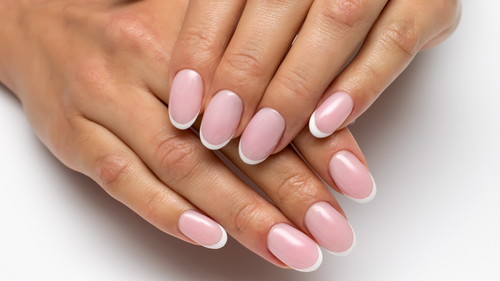 The classic French manicure is always a great option if you fancy natural nail art. The 2023 version of it involves short nails to create a contemporary look.
11. Nail jewellery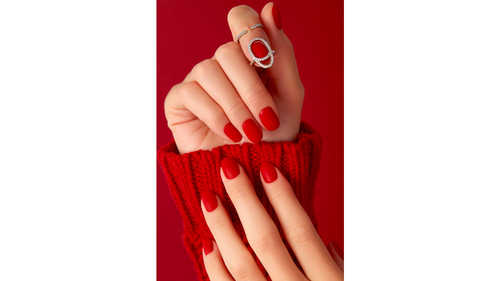 Dress up your nails with some nail jewellery. You can find various pieces that come in different shapes, sizes, and colours. Pair it with one of the neutral nail colours designs to achieve a balanced look.
12. Clean girl nails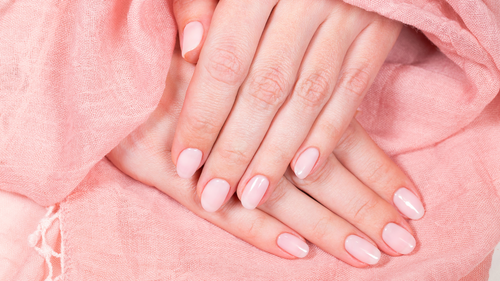 Keep things simple and chic with a clean girl nail look. Use a classic nude shade and finish it with a shiny top coat for a polished look. The most natural nail art for the fuss-free girl, makes for a minimal wedding nail design.
The season of celebrating love is just around the corner. Check out our V-Day Nail Art Designs for some love-filled nail ideas.
---
Photo: Shutterstock