Fitting into moulds or playing by the rules is not something that Masaba Gupta, fashion designer, actor, and founder of the newly launched cosmo-wellness brand LoveChild, has ever believed in. She is insatiable in her drive to broaden her horizons and explore new avenues. Her fashion label House of Masaba, the semi-reality web series Masaba Masaba, the plethora of fashion and beauty collaborations with the who's who of the industry, and LoveChild are proof enough.
After launching her newest brand, Masaba spoke to Zee Zest about her first tryst with beauty and makeup, lessons she's learned from her mother Neena Gupta, her mantra to manage stress, and her take on the beauty industry in India. 
Read edited excerpts below:
1. Have you always been into wellness? Did you develop an appreciation for healthy living in the past few years or were you like this from an early age?
I've always been into fitness. But I don't think I have been into wellness as much as I have been in the past two years. I've learnt through trial and error. What has worked well for me is combining heavy physical activity with a balanced nutrition plan. 
2. Can you tell us about your first experience with beauty and wellness?
[My first experience of] beauty was through my mom. During my childhood, I used to see her use makeup literally every day because it was part of her job. I first experienced makeup through her and one of the first few brands that I used were very harsh and heavy. Of course, makeup for TV at that time was meant to be very pigmented and potent. But I think it has become much lighter in the last couple of years.
Also, wellness was always a part of our routine at home. It was inculcated in me from a very young age because of my mother. The idea of home-cooked food, the idea of making sure you are taking care of your intimate area, and basic ingredients from the kitchen being used to combat common illnesses. There was also focus on how powerful an amla is, or how powerful coconut oil is, and how powerful putting ghee in your belly button is before going to bed. So, all those things do come back to me but yes, it was always a part of the house, thanks to my mum. 
3. What beauty products do you swear by?
I swear by the liquid lipsticks by LoveChild because I feel like if I am wearing a mask and have a long day ahead of me, I know I can keep it on and it doesn't move. Another product that I swear by is the brightening face mist, which is a great on-the-go product, that is always in my bag. Last thing, perhaps, a lip balm. I always want a clinical, effective lip balm that I can use as a base layer before I apply anything on my lips.
4. What's your morning skincare routine like and has it changed post the lockdown?
My morning skincare routine is simple: vitamin C and sunscreen; or hyaluronic acid and sunscreen, or just aloe vera gel and sunscreen. I don't like having a heavy face on in the morning. Sometimes, I may put on lipstick or blush, but never a foundation in the morning, unless I am shooting.
The routine hasn't changed much in the pandemic since I am not a person who would like to do a full face of makeup when I am working or going to the office. I prefer to keep it light.
Sunscreen has become a staple for sure. I wasn't as disciplined in the past about sunscreen but post the pandemic, I have become more particular about that. Also, I have just stopped the idea of double cleansing because I just think that it just strips your skin off of all the good stuff. So, I stick to a mild cleanser.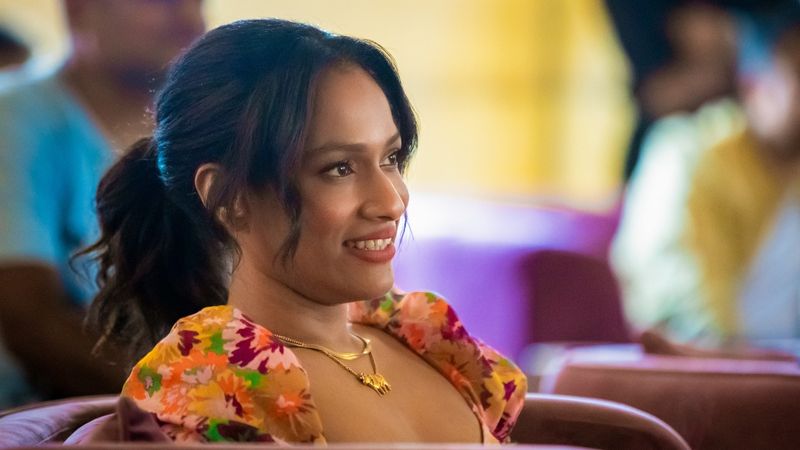 5. You don many hats when it comes to your professional life. What is your mantra to manage stress and stay centred?
My mantra to manage stress is that the only way to replug is to unplug. And I don't think that happens when you take a 10-day break and go to some beach or mountains. I think it happens on a daily basis, minute to minute.
You need to keep a check on yourself and take a few deep breaths. And I think for me, through the day, whenever I feel a bit overwhelmed, I do a lot of breathwork. These days I've started Deepak Chopra's 21-day meditation challenge. I'm always trying to pick up a new meditation challenge or regime. I am not very disciplined with it just yet, but I try to do it in the middle of the day to sort of re-centre myself. 
6. Congratulations on the launch of LoveChild. Is there a story behind it?
I've been wanting to start a brand of my own for a while now. It is something that I am passionate about after fashion. Plus, beauty is one of the biggest industries in the world today and I think that India deserved a homegrown, Indian designer brand for makeup.
7. What is the USP of your brand LoveChild?
The brand's USP is the playful, vibrant, and amazing packaging, which is seldom seen in the Indian market. Apart from that, each product is filled with skin-loving ingredients. And lastly, the pricing is affordable.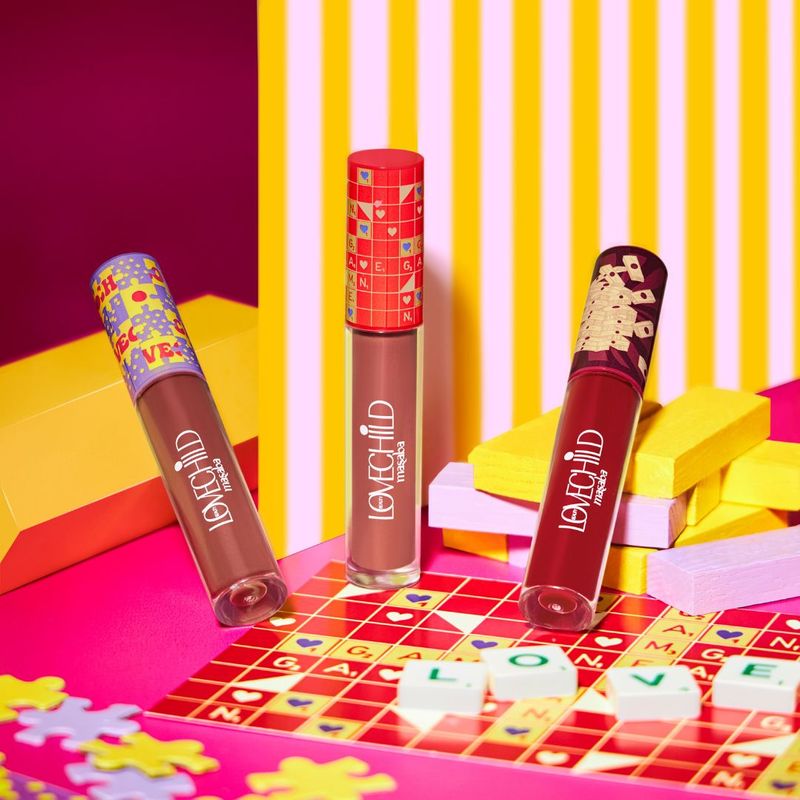 8. You've collaborated with beauty and skincare brands in the past. What compelled you to create a brand of your own?
I think the collaborations with beauty brands have been wonderful, but it's never the same. When you have your own brand, it is powerful. You control the narrative, and you also decide the journey and path of the brand.
I am someone who likes to control when it comes to my business and work at my pace. Sometimes with collabs, things may get a bit derailed. 
9. Are there any beauty/skincare lessons that you have learned from your mother, veteran actor Neena Gupta?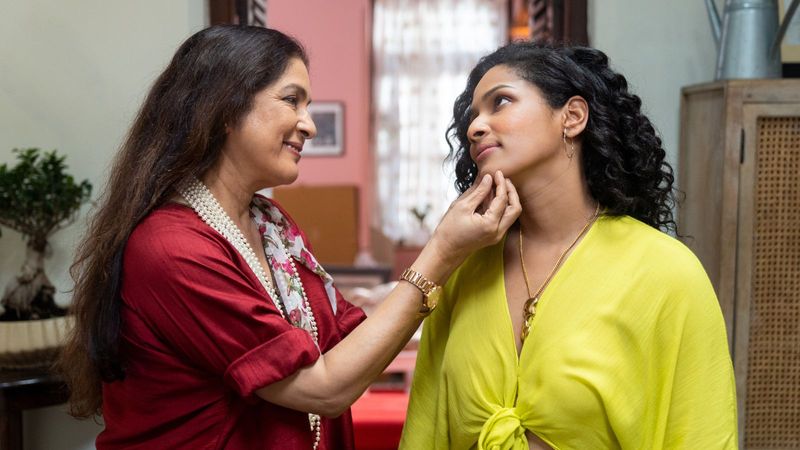 The lessons I have learned from my mother is that 'less is more' and if you find a product that works for you, buy as much of it as possible because you don't know when it will come back.
I would say save your skin for when you are older because all the work you do on your face when you are younger, will help you when you are older.
10.  Any desi beauty tricks and tips that you value or swear by?
Fresh aloe vera is a wonder. Haldi and neem face pack is truly amazing too, if you have acne-prone skin or oily skin. And the last one is lodhara powder, which I find effective, especially for oily skin. Also, Multani mitti! I use it whenever I feel like I need a pick-me-up and a brightener for my face. 
11.  What are your thoughts on the beauty and wellness industry in India?
I think it is evolving. It is growing by the day. But at the same time, I feel like we need to focus on India itself and not so much on what the world has to offer. We have a lot of ingredients – from spices to herbs - that can lend a lot to wellness and beauty. 
---
Photo: Netflix India, LoveChild and Instagram/Masaba Gupta, and Joseph Radhik