From food ingredients to fashion trends—the surge of interest in all things Korean knows no bounds. Not to mention, the oh-so-popular Korean skincare products are still on every beauty enthusiast's radar. After all, the 10-step Korean skincare routine has elevated simple CTM night-time regimens, taking them to a whole new level. Koreans and their native skincare brands mostly focus on bright, hydrated, and dewy skin which looks like glass. This luminous complexion, popularly called glass skin, reflects "the skin when it is at its best and healthiest," shares Dr Nabila Arafat, consultant cosmetologist at Masina Hospital, Mumbai. 
Although in today's time a proper 10-step regime can be quite daunting, an easy-to-use beauty mask can help you achieve plump and dewy skin in no time. Most Korean masks come infused with different ingredients that address a vast variety of skincare concerns.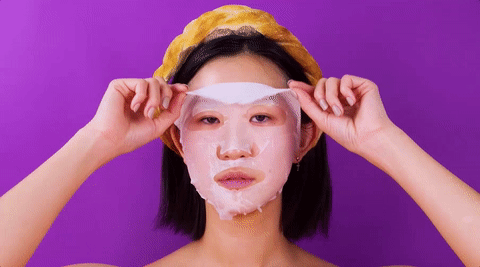 Dr Nabila also advises a proper skincare routine first to make the most of these beauty masks. "Start with cleansing your skin with a gentle oil-based cleanser, followed by a foam-based cleanser to help the skin get rid of any dirt and impurities. Follow it up with exfoliation to buff away all the dead skin cells from the surface. Now look for a sheet mask to give your skin some hydration, followed by a toner to balance the pH levels of the skin. Next is face serum, preferably an oil-based one. Now, moisturise your skin with a light water-based moisturiser. Next, use sunscreen with SPF 30+," she shares. Hydration is definitely at the core of this routine. 
Koreans know how to mask like a pro and do not underestimate the value of this step in the skincare routine. From face sheet masks soaked in snail mucin to overnight sleeping masks topped off with hydrating gels, these K-beauty masks are your quick options to get radiant and dewy skin. Sort your next self-care session with these face masks: 
1. Aqua Bomb Sleeping Mask, Belif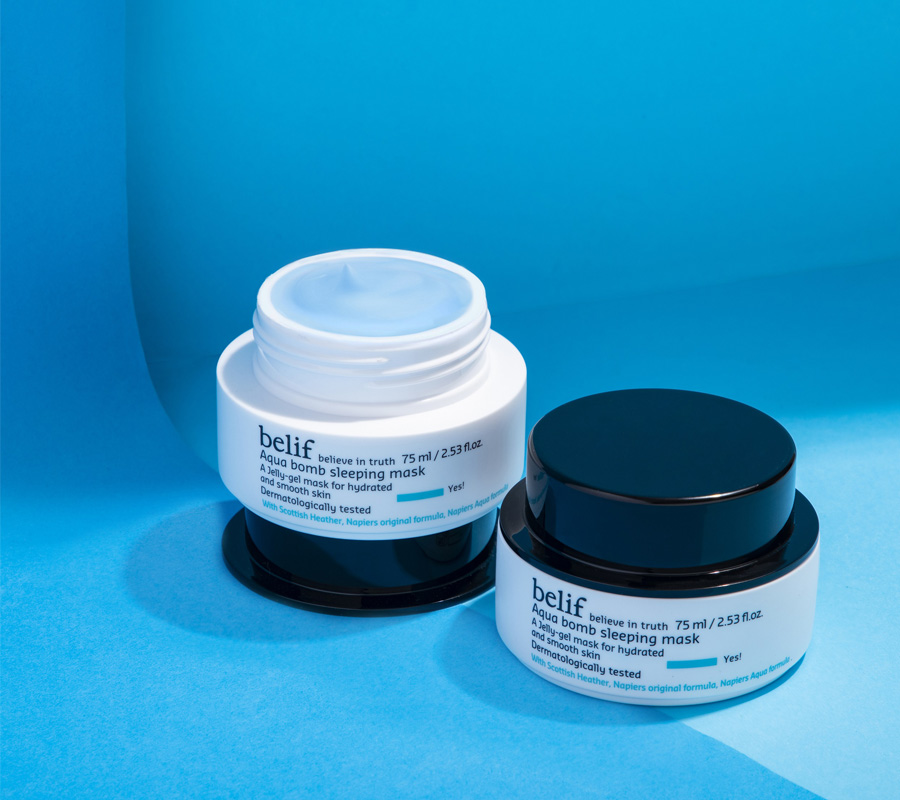 If your skincare concerns revolve around dryness and dullness, Belif's innovative jelly-pudding-like sleeping mask replenishes the skin with explosive hydration for a dewy, radiant glow. Formulated with skin-soothing herbs like Scottish heather and lady's mantle, they work at night to let you wake up to plump skin. Its lightweight formula absorbs quickly and doesn't leave a greasy residue behind. 
2. Exfoliating Gel Mask, Quench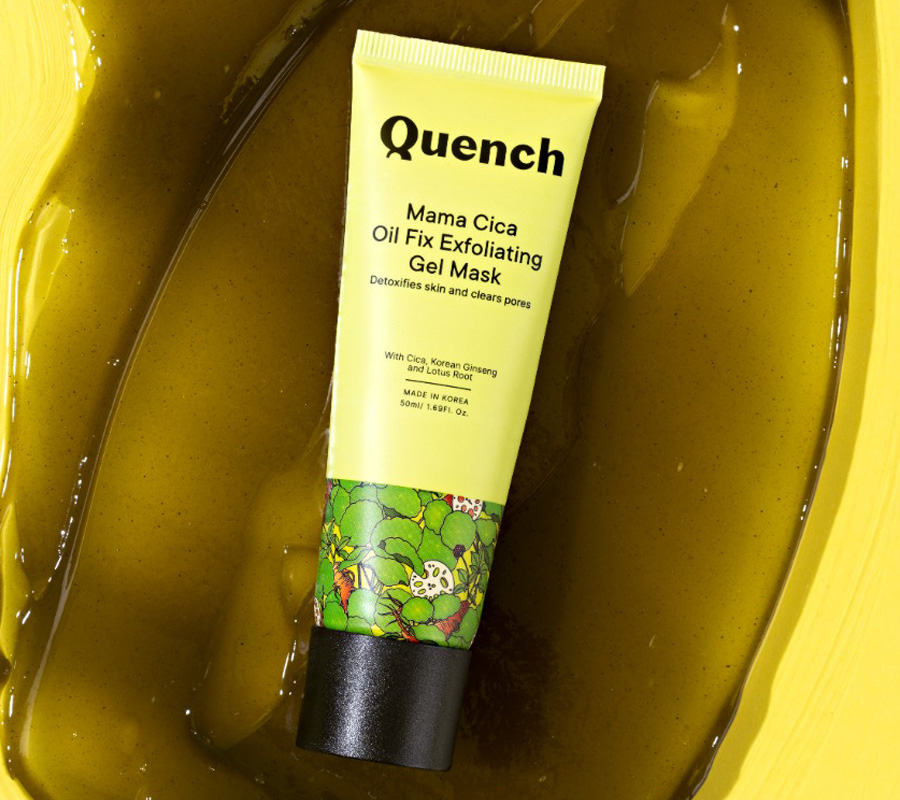 This is a skin-exfoliating gel mask for those looking for a clear and bright complexion. Powered by a unique blend of Korean ginseng, green algae powder, glycerin, cica, and lotus root extracts—this lightweight gel mask features a gentle formula that doesn't strip the skin of its natural oils and also keeps it hydrated.
3. New Skin Resolution Gel Mask, Axis - Y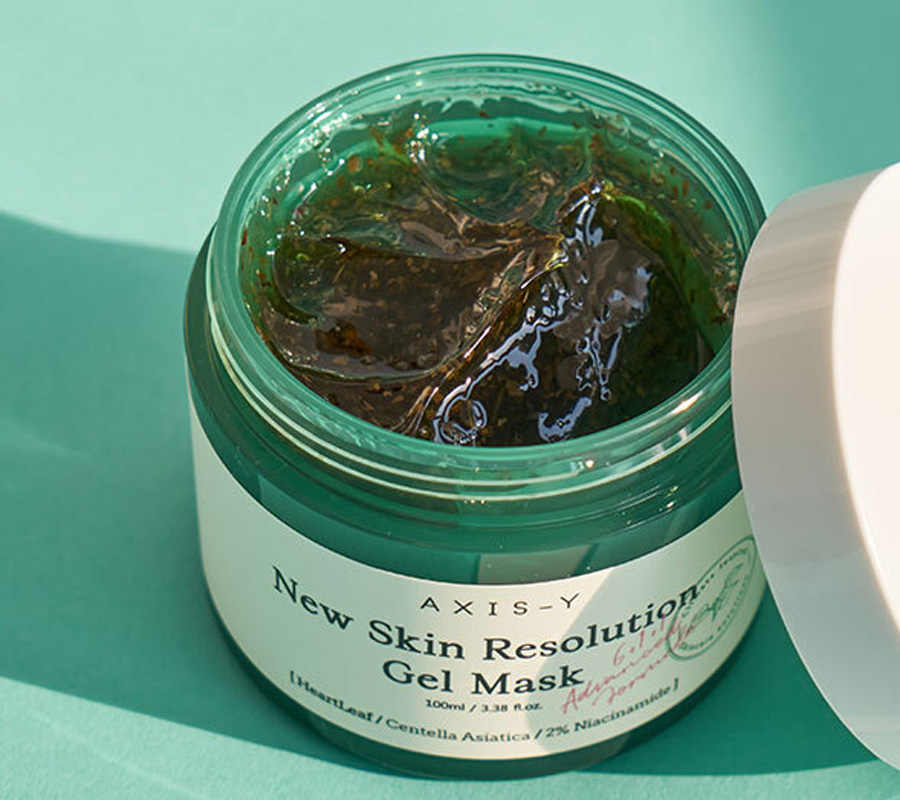 Formulated especially for people looking to brighten and soothe irritated skin, this gel mask is packed with powerful ingredients. Heartleaf repairs and soothes dull and irritated skin while the 2% niacinamide brightens and evens the skin tone. It has a hydrating formula that cools and refreshes the skin—perfect after an excursion outdoors on a hot summer day!
4. Nourishing Rice Overnight Spa Mask, Cosrx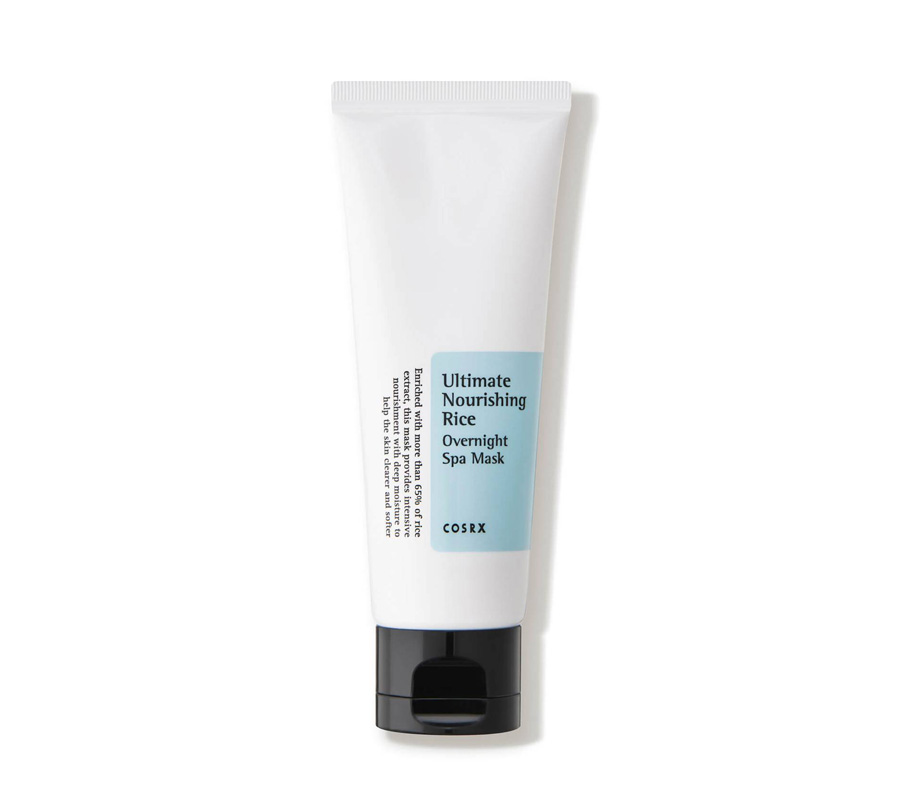 The benefits of using fermented rice water for skin and hair are well known by now. What works best is that this rice face mask by Cosrx can be used either as a quick wash-off hydrating mask or even as an overnight sleeping pack. Along with rice extracts, it also contains niacinamide for reducing dark spots and hyperpigmentation on the face. It's the ultimate sleeping mask that provides intensive nourishment while brightening your skin.
5. Snail Air Mask, Etude House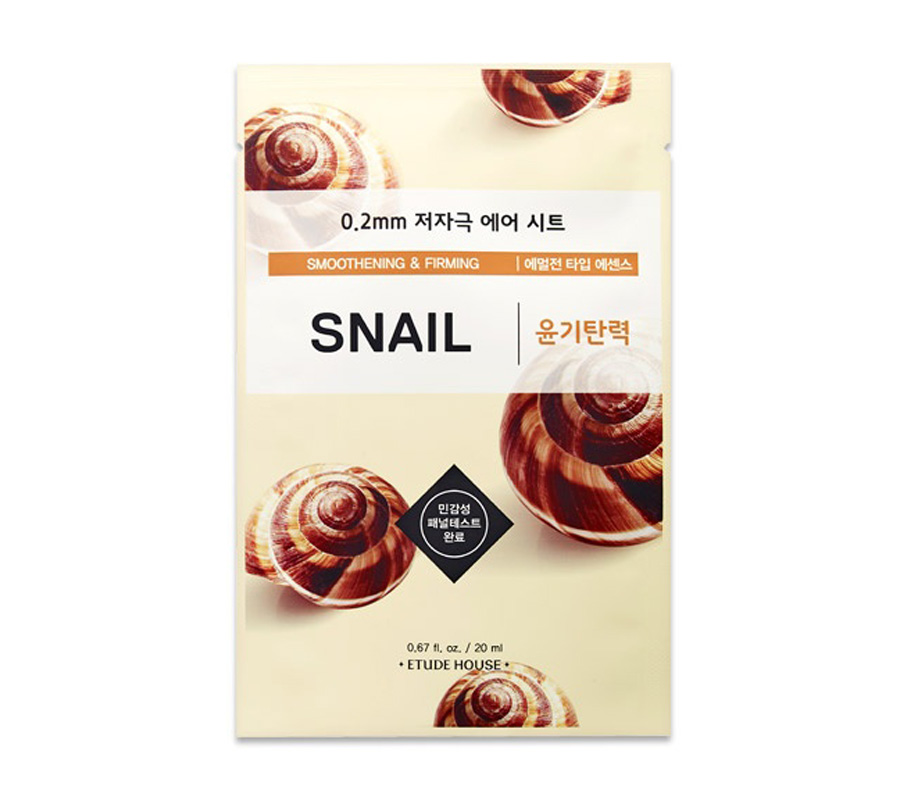 Snail mucin and bee venom are some trendy ingredients that you will find in most Korean skincare products. This sheet mask from Etude House with snail secretion improves the skin's barrier, enhances brightness, and improves skin texture and elasticity. The textured serum in the mask swiftly absorbs into the skin and deeply hydrates.
6. Honey Mask, I'm From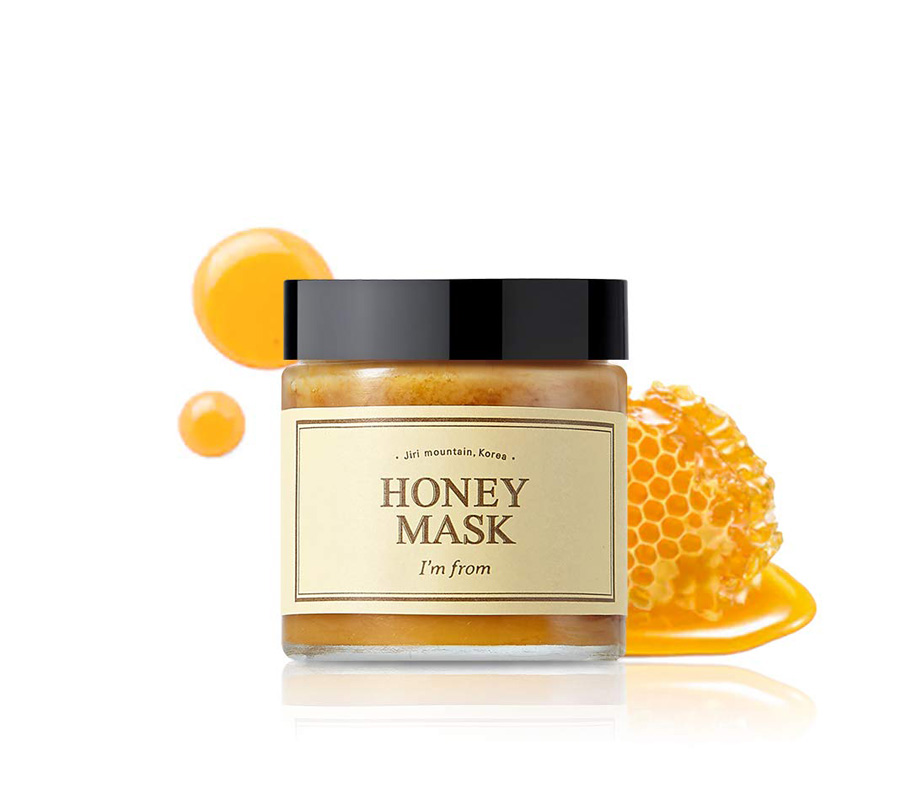 This wash-off mask is especially meant for those with dry and flaky skin. Enriched with honey, it helps to revitalise and hydrate, eventually letting your skin feel nourished. If you have dry skin and are looking for that one product that hydrates the skin like none other, this honey mask should be your pick.
7. Freshly Juiced Vitamin E Mask, Dear Klairs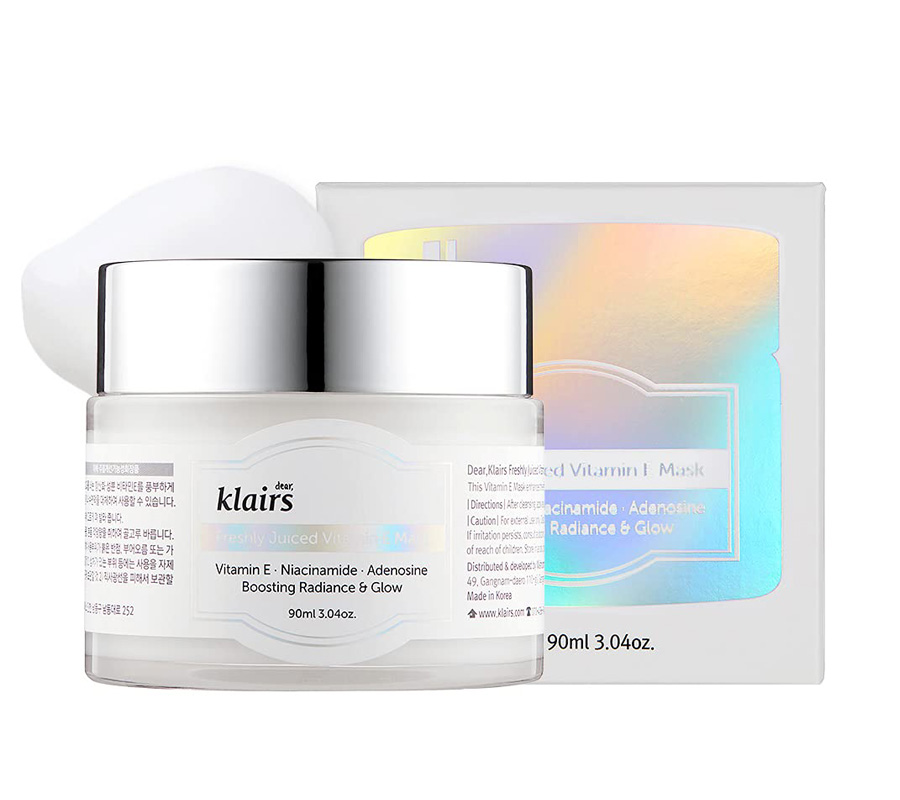 This multi-functional mask can be used as a wash-off mask, an overnight pack, or even as a moisturiser. It has a pulpy, foam-like texture enriched with the antioxidant powers of vitamin E, niacinamide, and adenine that help the skin look bright, hydrated, and rejuvenated.
8. Overnight Vitalising Mask, Sulwhasoo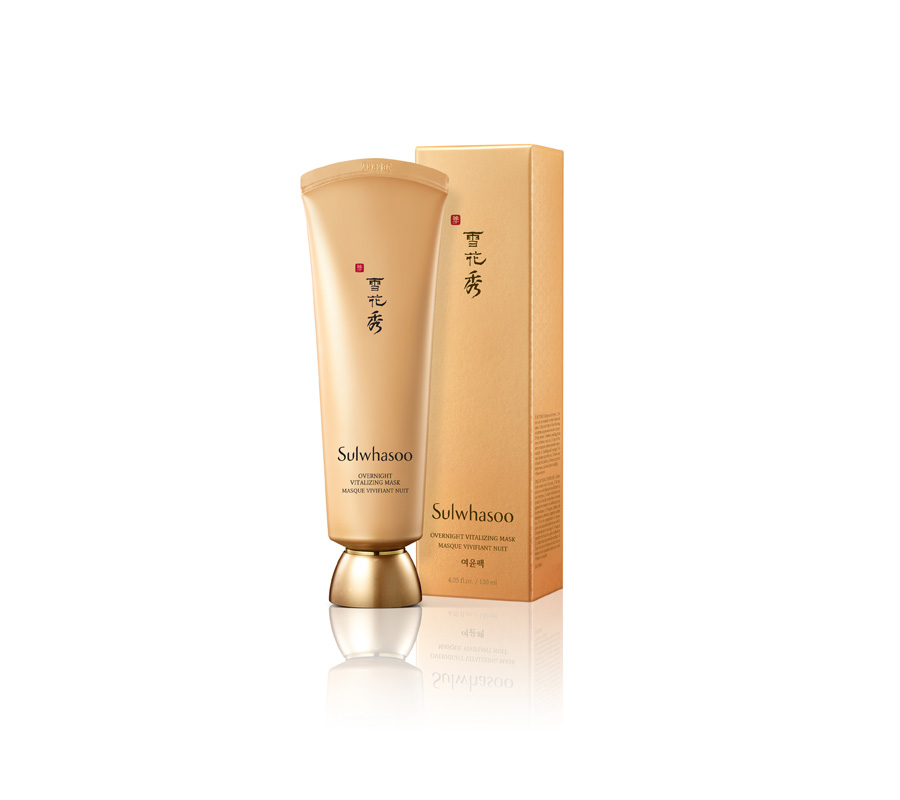 Korean luxury brand Sulwhasoo's overnight mask works its magic while you sleep. Made with jujube fruit and pomegranate extracts, the mask works to provide the skin with enough moisture to restore its radiance in the morning. Just a single layer of the mask goes a long way as the texture creates a moisturising layer that seeps into your skin and you're left with a natural glow and smooth textured skin.
9. Pore Clearing Mask 2X, Innisfree
This mask is best for absorbing excess sebum and clogged pores do not stand a chance when you use. This Innisfree mask enjoys somewhat of a cult status amongst beauty enthusiasts, especially with those looking to give their skin a deep cleansing action without making it dry. With volcanic lava and exfoliating lactic acid, the mask works by giving you an instant skin brightening effect.
10. Water Sleeping Mask, Laneige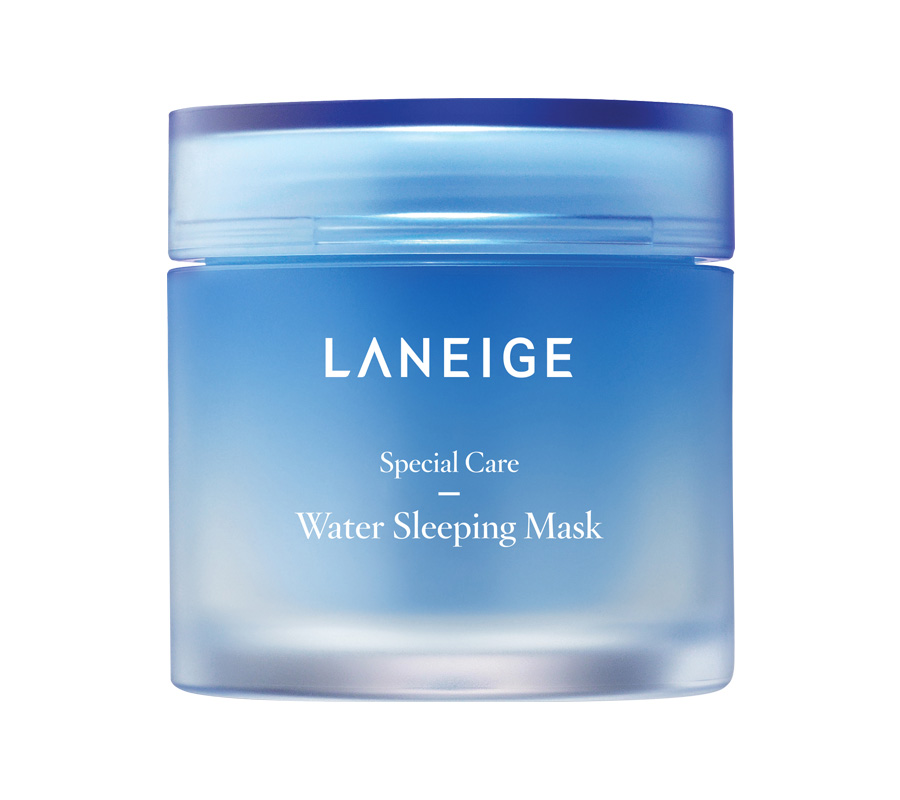 Laneige's water sleeping masks are the brand's signature series for well-hydrated skin. This overnight mask gives the skin a lively, well-rested appearance, thanks to its hydration-inducing ingredients like hyaluronic acid and water-infused, moisture-maximising nutrients. The light gel formula just glides over the skin and gives a soothing effect as you apply it while delivering high doses of moisture to stressed and parched skin.
Photo: Instagram/Ananya Panday; Featured Brands; Giphy