You're probably familiar with Fizzy Goblet's beautifully embroidered juttis available in the brightest of colours, and the hand-crafted and hand-painted ones that resemble sneakers and loafers, and several other styles of footwear. You've seen these handcrafted shoes on celebrity fashionistas such as Alia Bhatt, Janhvi Kapoor, Rakulpreet Singh, and Ananya Panday, apart from an array of Instagram influencers. And their collaboration with the who's who of design including fashion designer Payal Singhal and doodle artist Alicia Souza.
Just recently, Bollywood star Kareena Kapoor Khan stepped out wearing a pair of Fizzy Goblet's zodiac juttis in blue for a casual outing. Their designs combine traditional and contemporary designs and crafts and exude feelings of comfort, style, and experiment – which, admittedly, was what Laksheeta Govil, the founder and CEO, Fizzy Goblet, planned for when she launched the homegrown footwear brand in 2013. 
"When I started eight years ago, juttis were really underrated and were known to being uncomfortable and prone to giving shoe bites. I wanted to take the traditional silhouette and make it super comfortable with extra padding and contemporary designs," the designer and entrepreneur shared with Zee Zest at the launch of Fizzy Goblet's second store in Mumbai, at Khar. She also mentioned that the Indian consumer is not intimidated by bold colours and sparkling embellishments. "They don't want to compromise on style but at the same time opt for pieces that are comfortable and timeless."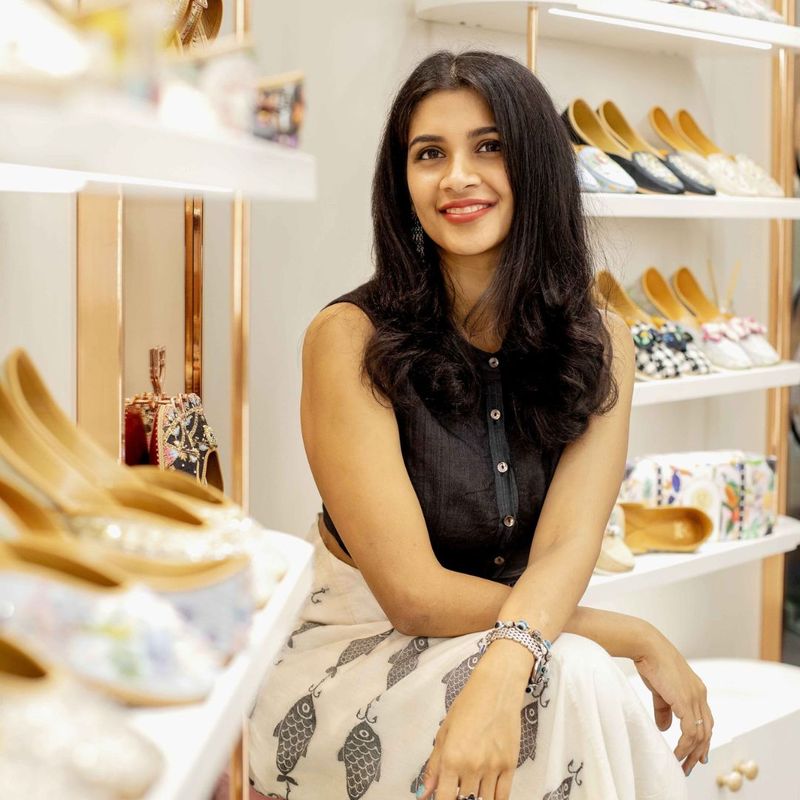 Our brief conversation was followed by an elaborate interview, where Laksheeta spoke at length about the craft and techniques that go into making Fizzy Goblet footwear, the factors shaping women's footwear segment in India, and one of their newest offerings – zodiac collection, that allows patrons to customise their shoes and sandals, based on respective zodiac sign. 
1. Let's talk about the materials, craft, and work that go into the brand's footwear, and what sets it apart from other homegrown handcrafted shoes?
We collaborate with artisans all over India, who meticulously hand embroider all our juttis. They help us create designs that we have visualised. Crochet, raffia, cross-stitch, blanket-stitch, 3D, weaving and macramé, and other similar techniques have been given significance. We have reinterpreted the age-old craft legacy into modern language and revived hand-painting in footwear through Fizzy Goblet.
Making juttis has always been a cottage core industry, typically achieved by families working together. We have used technology to make certain manual tasks more efficient while still retaining the hand-crafted aspect.
2. How are the most unique styles of footwear that Fizzy Goblet has introduced?
We love experimenting at Fizzy Goblet. Over time, it has helped me become more confident in creating unique stories through our collection. For instance, we explored combining two silhouettes that we loved and came up with the sneaker juttis, and then loafer juttis. We were also the first to come up with jutti heels. It was our way of reinventing the traditional juttis.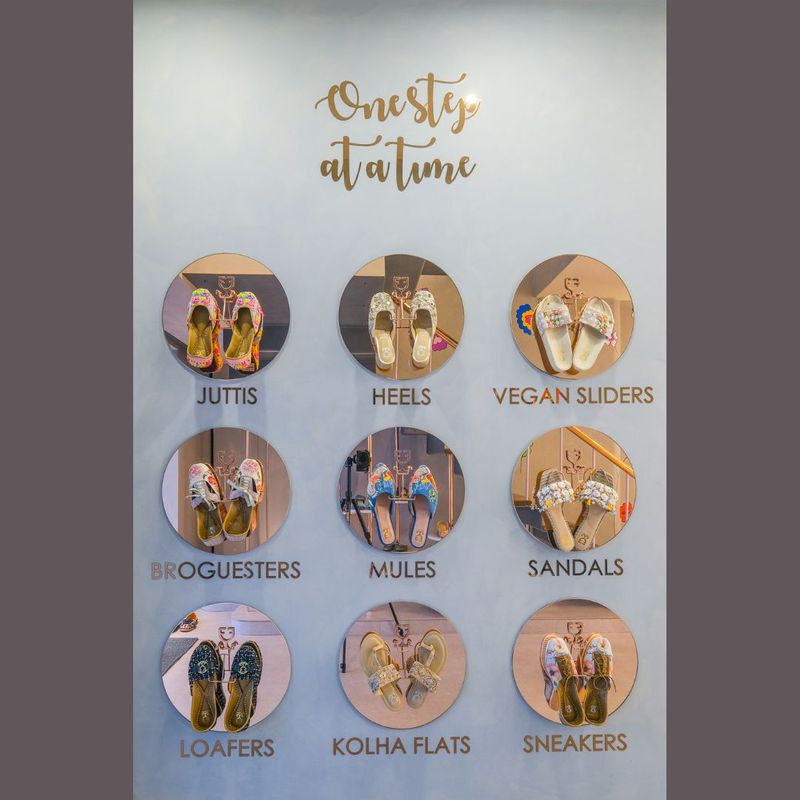 There was also the lucky charm capsule collection with Tribe Amrapali that brought jewellery and footwear together. We designed seven charms such as the evil eye and yin yang. We also do custom embroidered ones for brides. 
3. How long does it take to create a pair of Fizzy Goblet juttis?
Each pair is like creating art for the feet. Every pair requires at least 60 hours of craftsmanship. It is sometimes the design that takes most of the time. 3D designs, incorporating motifs, and crafting flowers are time-consuming and meticulous processes. For instance, each 3D flower on a pair of our rainbow juttis take an hour to create.  
4. Which factors are shaping the women's footwear segment in India in 2022?
The woman of today wants it all - modernity, uniqueness as well as tradition. Fizzy Goblet is about the modern take on ethnic craftsmanship for our new-age consumer. So, we have worked on many age-old craft techniques like tie and dye, mirrorwork, and weaving and reinvented them to suit the demands of modern women. 
5. Tell us more about Fizzy Goblet's newest launch – the Zodiac collection.
Our new Zodiac collection is all about customising your shoes and expressing yourself through your footwear. We introduced about ten eye-catching, celestial-inspired designs, ranging from juttis to criss-cross slides, in this collection. 
To make it unique, we let you customise your pair with a handcrafted zodiac charm of your choice. Furthermore, we introduced jewellery with beautiful intricate zodiac pendants for the very first time.
This collection's colour palette is inspired by jewel tones and the night sky. Our charms are made of gold-plated metal and crafted in rich fabrics like raw silk and satin silk. Also, intricate embroidery techniques, including mukaish, zardozi, aari work, mirror work, and beads are used in this collection. 
6. What's next on your plate?
For now, I want to see Fizzy Goblet in every woman's wardrobe and be a global leader.
---
Photo: Fizzy Goblet