In a country where traditional jewellery-making is an apprentice-based family business that is passed down generations with extreme veneration and secrecy, a contemporary approach to business expansion was unheard of. This is where the founders of Jaipur-based Amrapali Jewels, Rajiv Arora and Rajesh Ajmera, found a growth strategy that they pursued relentlessly since they set up from a single store in 1978. Forty years later, riding high on the same success, the Aroras have launched a new collection Matsya by Tribe Amrapali, for the festive season of 2022. 
Matsya, is the Sanskrit word for fish and the collection is divided into two segments, nautical and celestial elements. The workmanship on these pieces is influenced by Telengana's heritage Gutta Pusalu necklace. As the collection name suggests, marine life feature in a big way in this collection along with celestial elements--sun and moon feature extensively in the collection. The silver-based gold-plated jewellery also uses deep green malachite, mother of pearls and crystals. While the designs of the Matsya collection are undeniably Indian in inspiration and design, they are equally versatile where they leave an impact as highlight pieces with ensembles but they can also be stacked and layered to add drama. Whether it is day or night these jewellery pieces will migrate as per your need and effortlessly. 
The direction for Amrapali saw a change twenty-odd years later, Tarang Arora, the next generation of the business, who was studying in London, was put in charge of international expansion starting with London and New York. This was in 2002 which led Amrapali to acquire international celebrities such as Tyra Banks, Jennifer Lopez, Rachel McAdams, Mindy Kaling, Sofia Vergara, Bella Hadid and others, as clients. Tarang was later joined by his wife Aakanksha Arora, together the dynamic duo truly ushered the heritage jewellery brand to the 21st century—a format that was very quickly emulated by other legacy jewellery brands in India.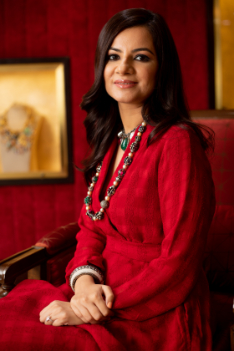 Despite the progressive approach to business, the design philosophy for Amrapali Jewels since its inception has been to stick to classic Indian aesthetics but moulded to suit contemporary needs. In the last decade, apart from their original brand, Amrapali now has two divisions—Legend Amrapali and Tribe Amrapali.
The latter is the brainchild of Aakanksha Arora, who is also the CEO of Tribe Amrapali, which started with an e-commerce portal in 2013. The idea with Tribe Amrapali was to create contemporary and affordable designs based on traditional folk and tribal designs on silver, gold-plated silver, and fashion jewellery. Since its launch, the sub-brand has introduced multiple new collections of which Kalai and Chandrika have been very well received. And now, the Mastya collection will solidify the success further.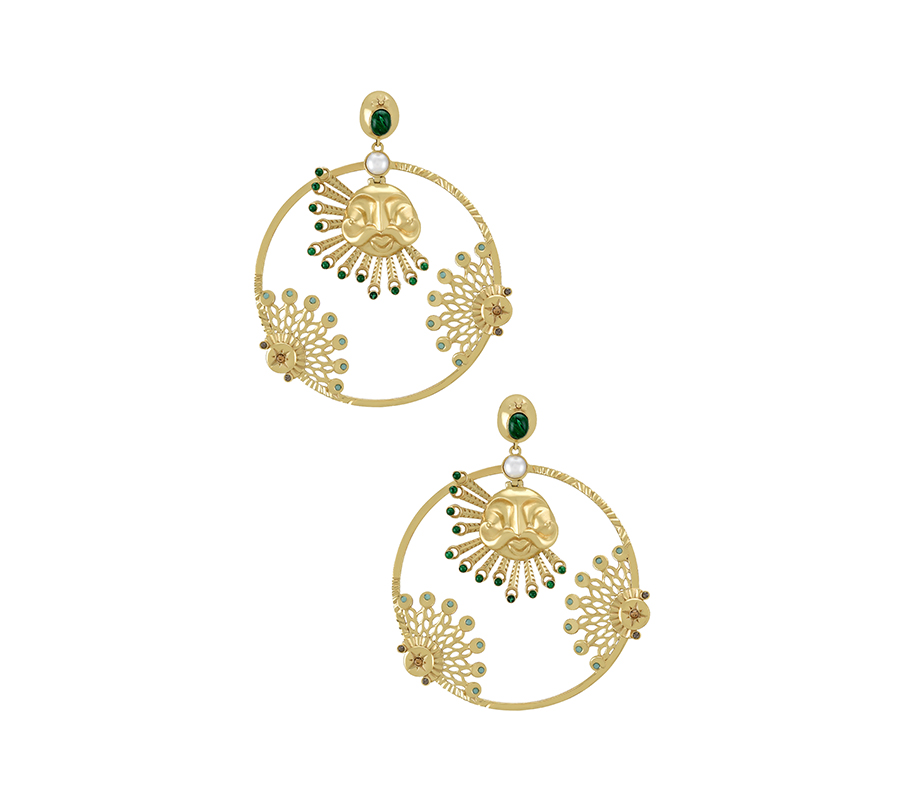 We spoke to Aakanksha about the story of Tribe Amrapali, the new collection, Matsya, jewellery trends and more.
Edited excerpts:
1. What was the motivation behind setting up Tribe Amrapali?
The motivation was basically to go online and stay updated with the digital world in a world where social media is everything for a retail brand. We had to sort of keep up with time and instead of changing the mother brand—Amrapali, which is known for its one-of-a-kind luxurious designs—we thought to come up with a new brand called Tribe that specifically caters to the online and younger audience.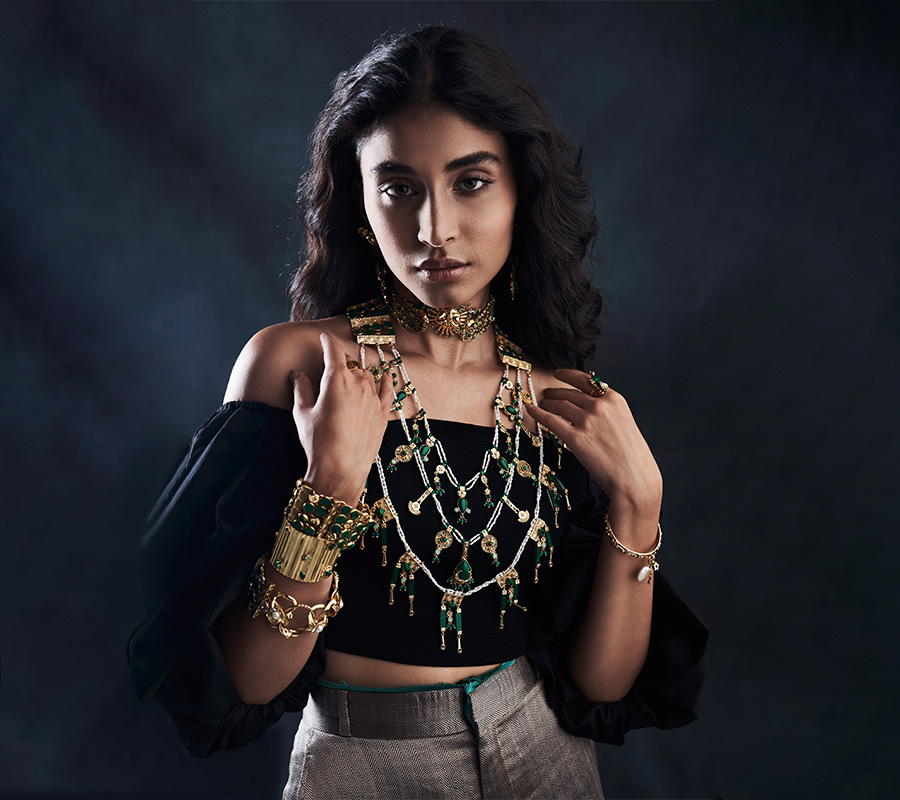 2. What makes Tribe a relatable brand for a younger audience?
Our designs for Tribe collections are trendy when compared to Amrapali, which is more classic. The price points are affordable for Gen Z that wants to buy something with their own salary. It's fun, lightweight, and easy to wear. Also, we have our stories in places like malls and airports where it's easy to go, quickly shop and come out, as opposed to Amrapali, where our boutiques are designed for leisure shopping.
3. Why is it important for traditional jewellery businesses to connect with newer audiences?
Up until 10-15 years ago, the way our country shopped was quite different from now. I think people are scrolling through social media all the time and if something catches their attention, they want to buy it immediately. It's different from our parents' generation, who would go to a boutique try-on options, think about it, and come back to purchase it. We have to find the right balance between both and try to create an option for both.
We have done so by offering online and social media shopping as well as a physical store when someone wants to come and touch the jewellery.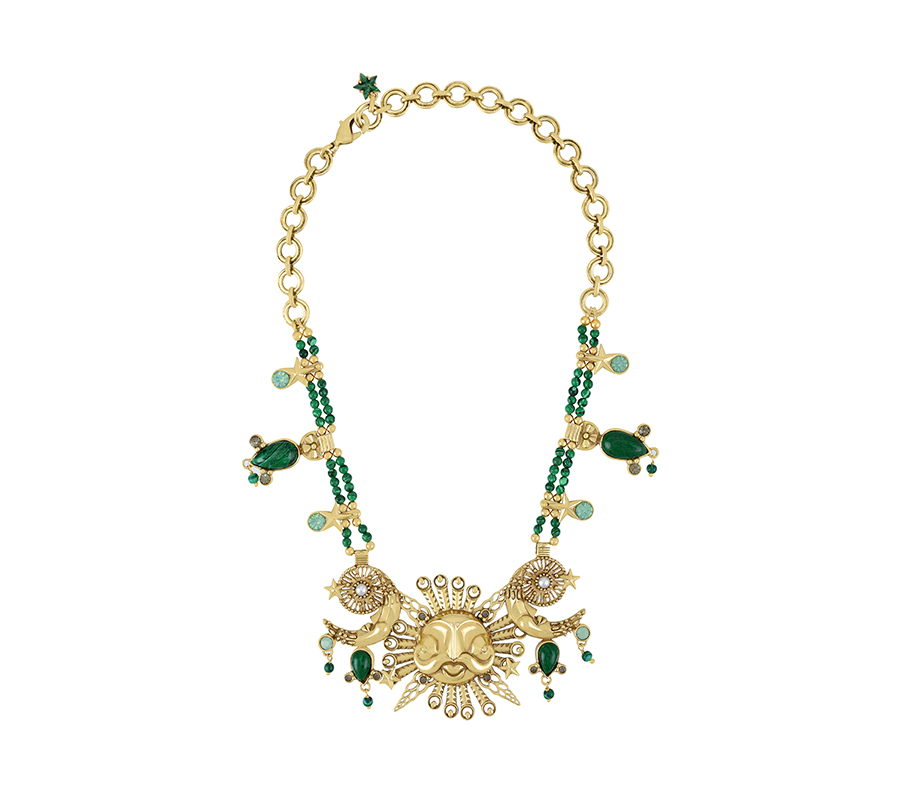 4. Why is it important to showcase and highlight folk-based lesser-known craftsmanship and skills?
It's important to showcase lesser-known skills and craftsmanship because we feel like a lot of these skills are dying. If we don't support these craftsmen and don't encourage the younger generation to take over these skills, then the art is going to die. Therefore, it's very important for us to make the younger generation feel empowered and feel like what they are doing is very important. They are preserving the art, history and culture of our country. Also, we pay them very well because if they feel underpaid, they will take up a job in an office and in a bigger city. For example, we have to support artisans who hand paint enamel, encourage them and pay them well and respect their craftsmanship for them to feel what they are doing is worthy and that it is better than taking up a white-collar job in a city.
5. What have been some of the most intriguing and eye-opening consumer-insight learnings from your e-commerce outreach?
E-commerce has played a very important role for us, which is also directly linked to social media. Gen-Z doesn't have the patience and time to go to a boutique or wait till they go on the weekend to try on something. The beauty of e-commerce is that you don't need to have a physical store in every city; people from all over the world can see your product, like it, and buy it. It requires a change in business strategies. But at the same time, it's also important to touch and feel what you want to buy, which is why we have a physical store. These stores allow people to feel comfortable with and trust our brand, then they continue to shop online.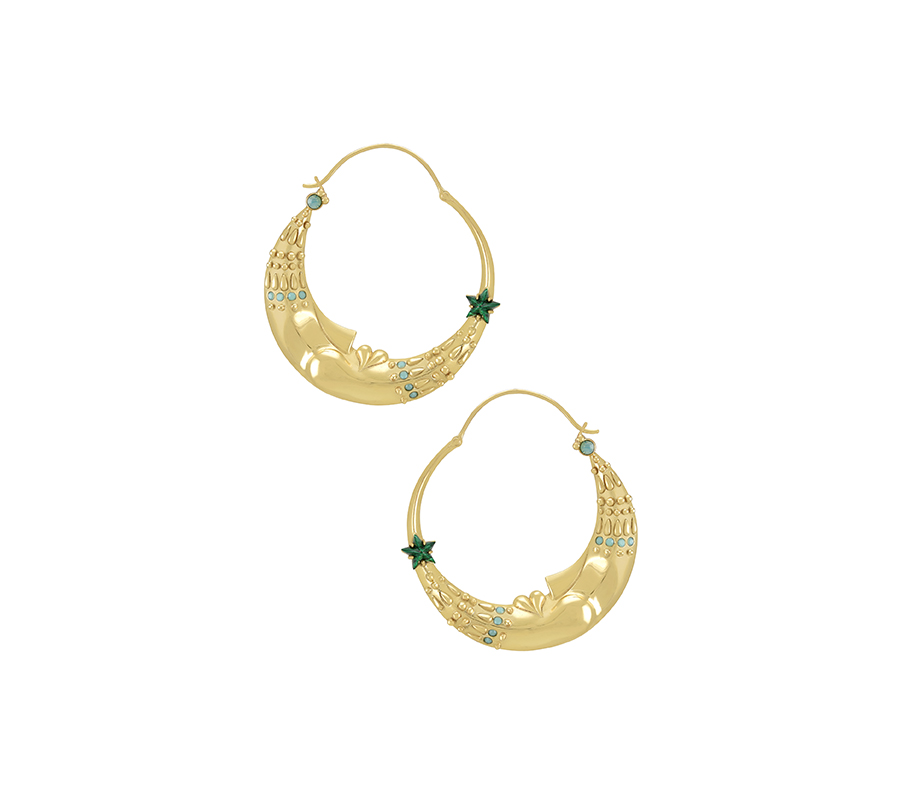 6. When it comes to jewellery, what are some of the biggest trends that will play a big role in design and aesthetics?
Experimental designs with traditional handcrafting would be the way ahead. People are willing to try new ideas and even more with silver and fashion jewellery, a modern representation of the classical tradition is something that I see plays a big role in our designs. 
Photo: Tribe Amrapali