Indian designers continue to put on a fantastic show at the Fashion Design Council of India's (FDCI) India Couture Week 2021. Day 1 and Day 2 were all about taking the bridal couture to the next level with designers Manish Malhotra Siddartha Tytler, Suneet Varma and Gaurav Gupta combining intriguing Indian crafts with innovative designs.
On day three of India Couture Week 2021, FDCI's second digital edition of the fashion extravaganza, designers Pankaj and Nidhi, Dolly J, and Amit Aggarwal upped the glamour quotient with a series of eye-catching collections. Scroll down for a sneak peek and the highlights of each collection. 
Pankaj and Nidhi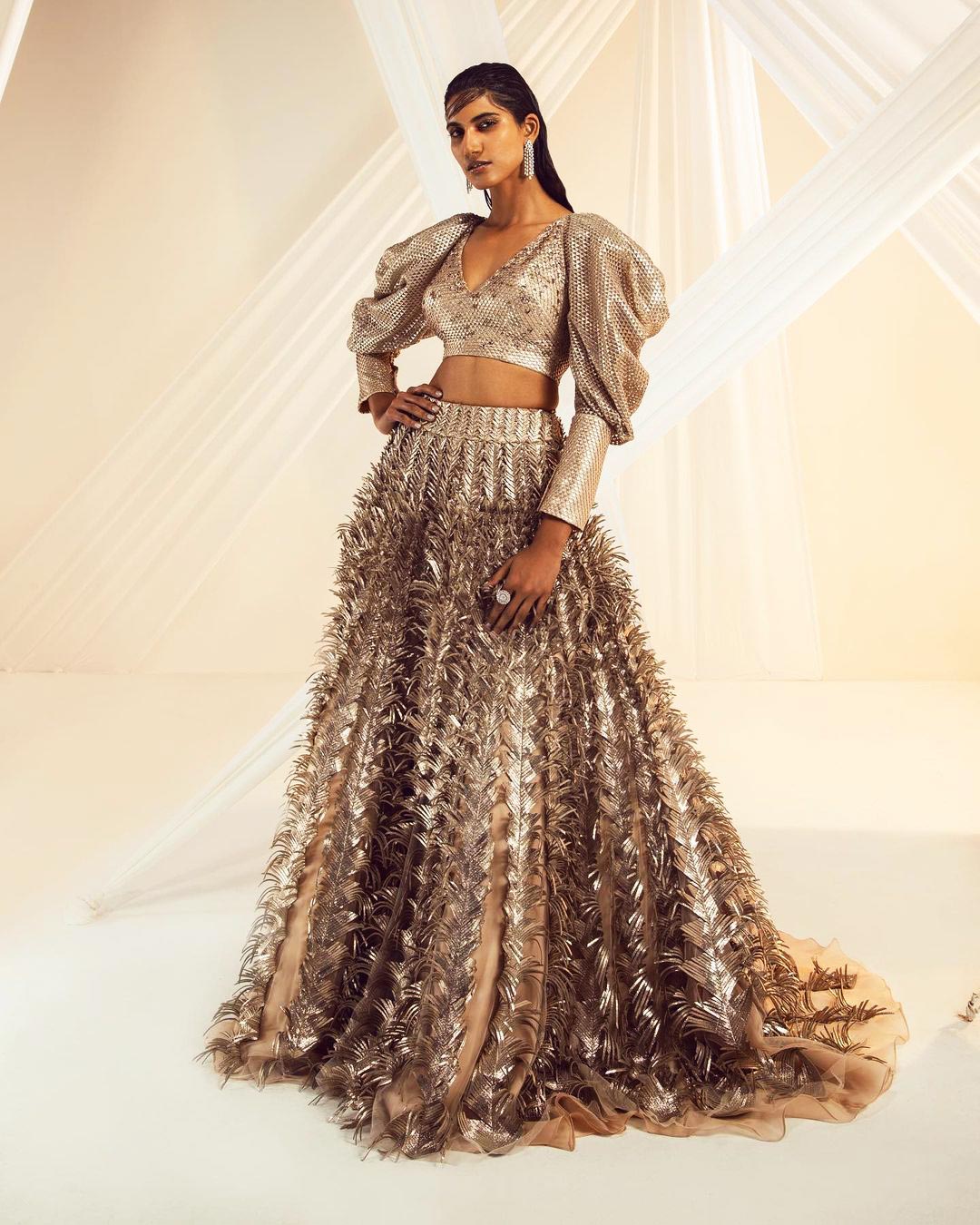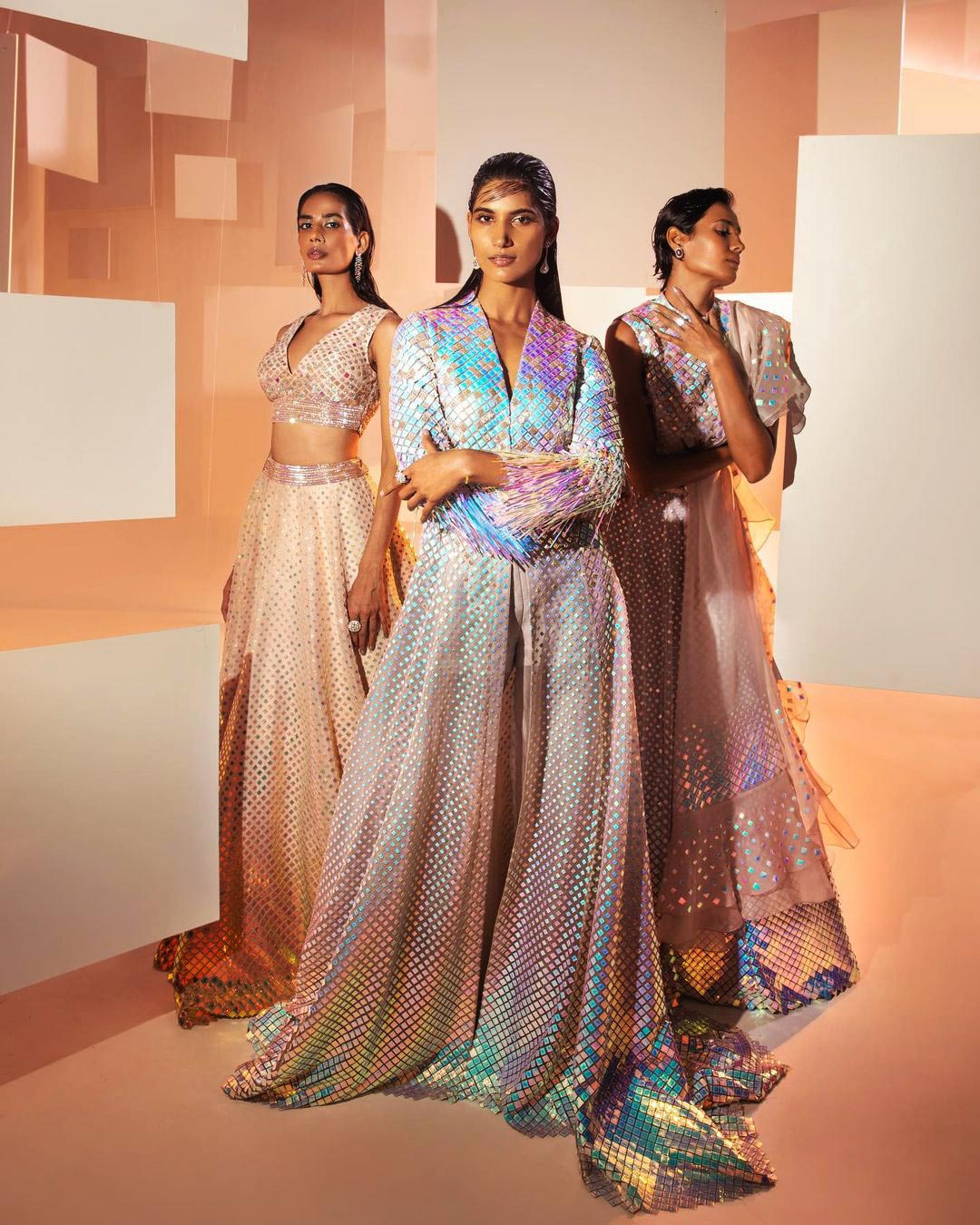 Delhi-based couturier couple Pankaj and Nidhi Ahuja were the first to take the stage on day three of India Couture Week 2021 with their collection titled, Afterglow. Created for special occasions and weddings, the collection featured an array of shimmery and glittery lehengas, blouses with statement sleeves, jackets, and gowns. 
Notable was the use of applique and latticework in origami-like patterns with modern fabrics that evoked beauty and luminescence. "The collection symbolises a new dawn with a longing for a bright future and with stellar craftsmanship, to create pieces that are timeless and radiating an effervescent beauty," read the collection note for Pankaj and Nidhi's Afterglow. 
Dolly J 
At Dolly J's 'Ah-lam' collection dazzled ICW 2021. Models sashayed in her fashion film wearing stunning gowns and lehenga cholis in pastel and jewel tones, paired with statement earrings. Each of her creations had intricate embroidered detailing of silver and gold threads, crystals, beads, sequins, and stones, and a few pieces even had crystal-encrusted belts to up the ante. 'Ah-lam' is apt for weddings and related occasions.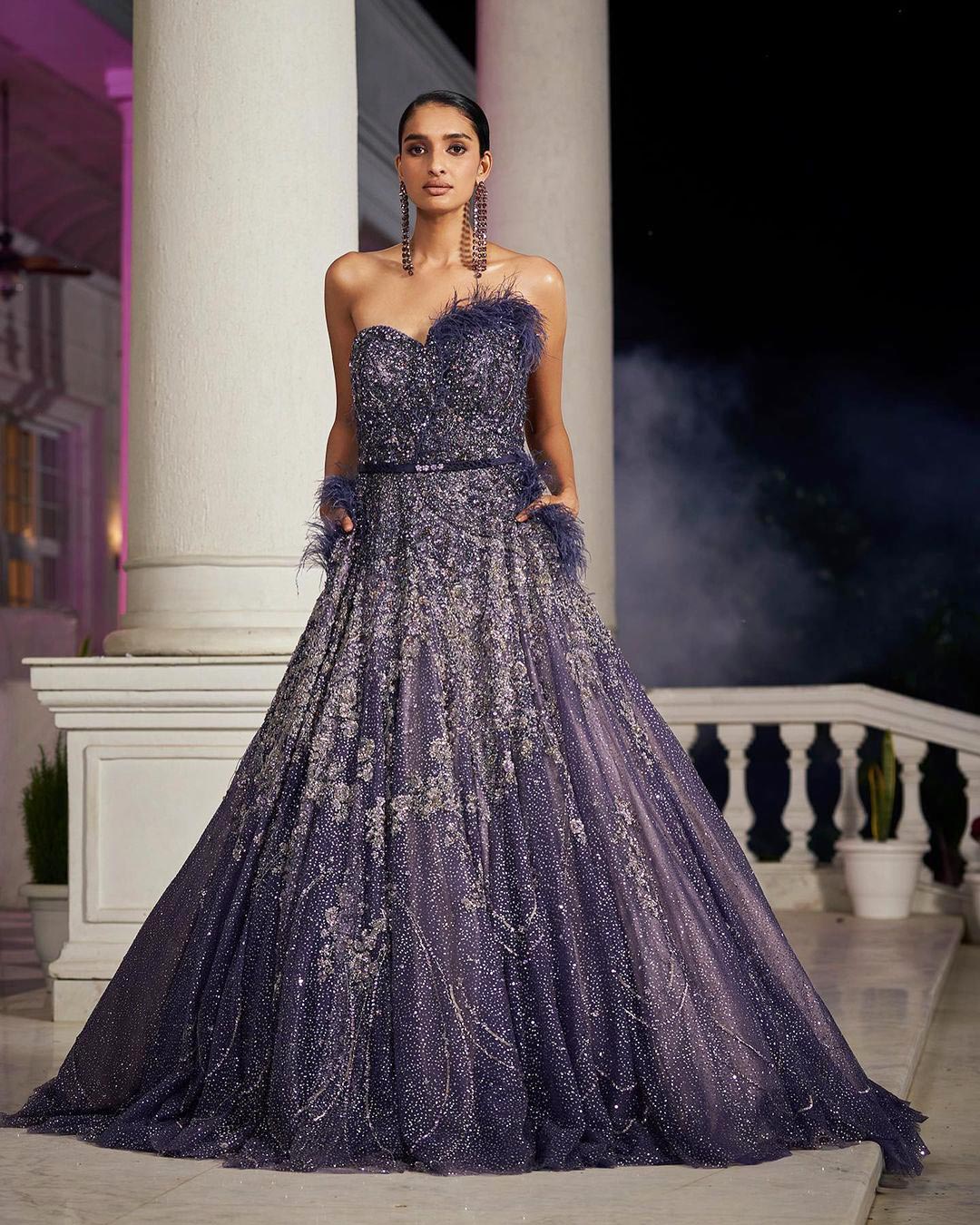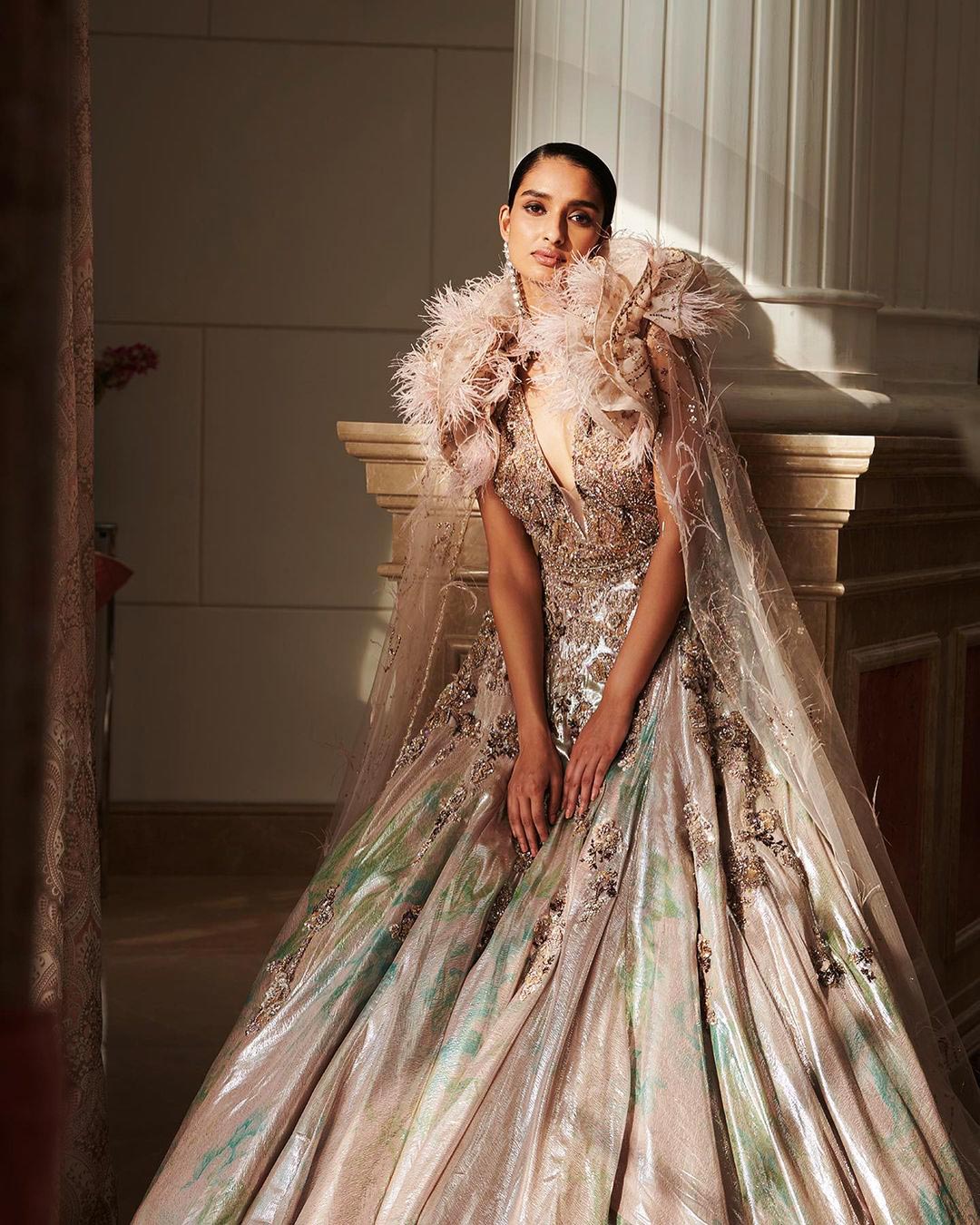 Amit Aggarwal 
Amit Aggarwal's festive collection titled 'Metanoia' effortlessly married the his signature use of metallic polymers with inventive silhouettes that were structured yet fluid. The garments used hand painting on tulle and silks, and 3D hand embroidery. Metallic green, purple, violet and pink were the key colours in Aggarwal's collection, which is a break from the pastels that have been trending for some time now. 
According to the collection note, 'Metanoia' is 'an ode to the three main elements that form the centre of our existence - Earth, Water and Air'. 
Photo: FDCI