With monsoon creating havoc with our haircare routines and adding to more concerns, a flurry of new hair products is ready to hit the shelves as beauty brands begin rolling out their new launches.
From shine-boosting oils to multi-tasking leave-in mists and ultra-volumising shampoos, it's hard not to get excited over all the hair newness that's just waiting to be discovered and loved. Ahead, keep scrolling for Zee Zest's best pick of hair products:
1. EXPERT Series, Bare Anatomy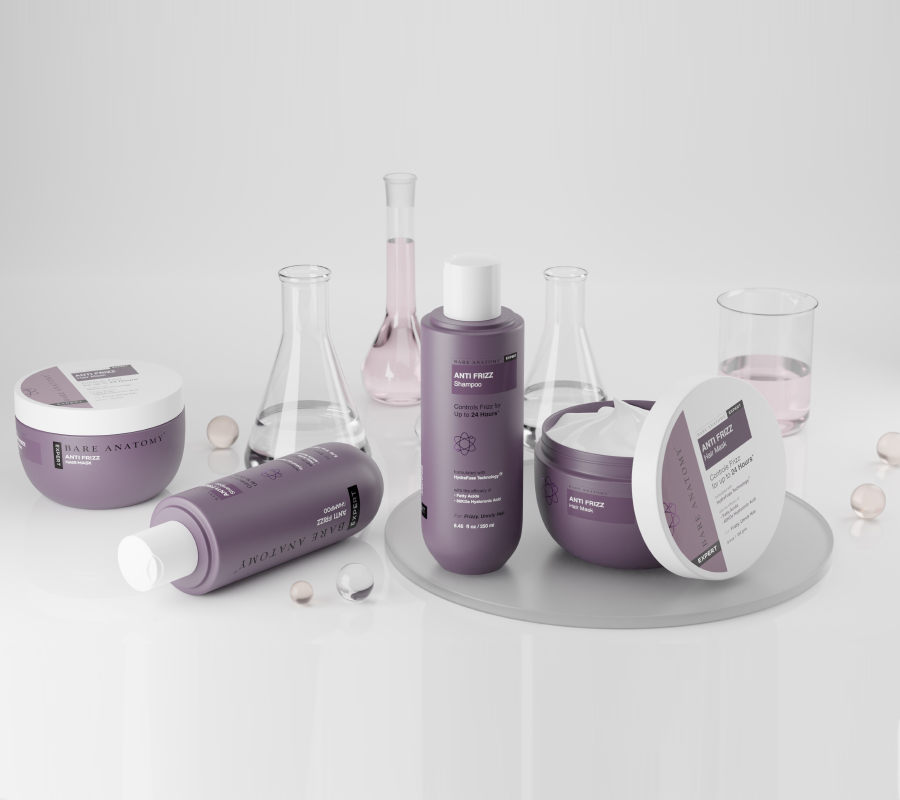 Haircare brand, Bare Anatomy, Bare Anatomy has launched a new range called the EXPERT Series that aims to bring scientific hair care solutions with high-performing ingredients to solve targeted hair concerns. The series has products across masks, serums and shampoos categorised under concern-specific ranges such as the anti-frizz, ultra-smoothening, damage repair, colour protect and volumising. The four different ranges aim to reverse hair damage, provide nourishment, tame and prevent frizz, repair hair damage due to colouring and prevent breakage respectively. Moreover, the products are free of all forms of toxins, parabens, sulphates and phthalate.
2. Glow+ Turmeric Range, Arata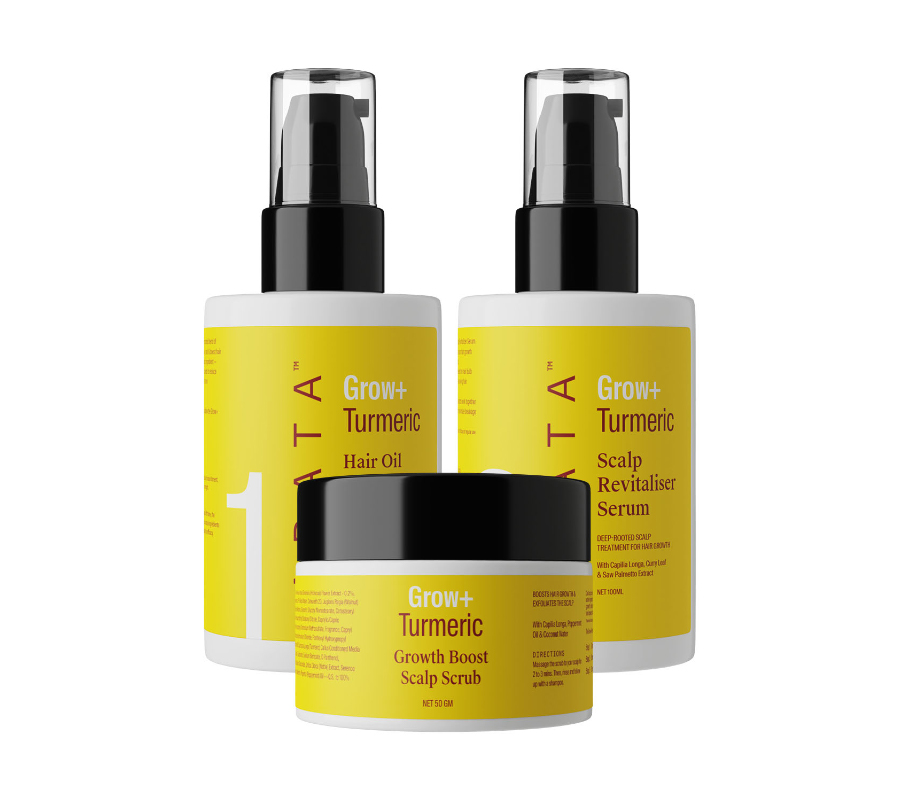 A brand lauded for its revolutionary products mainly suited for curly hair, Arata has come up with a new collection that focuses on the benefits of turmeric for haircare. The new range consists of hair oil, scalp scrub and serum infused with turmeric known for its antioxidant and anti-inflammatory properties. The products work to stimulate hair follicles, reduce hair loss and boost hair growth.
3. Kevin Murphy in India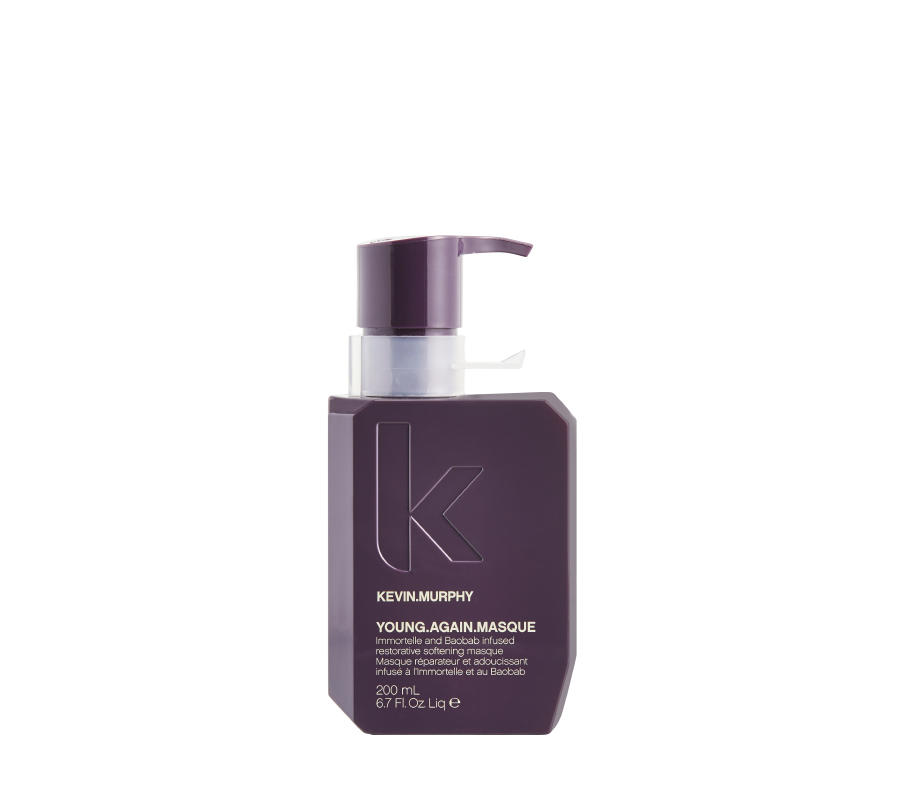 Renowned botanical hair care brand created by the eponymous Australian hair expert Kevin Murphy forays into India with their haircare products - ranging from shampoos, conditioners, treatments and styling products. The brand holds several different and unique products in various ranges. Some of the bestsellers from various ranges by the brand include thickening, hydration and volumising in hair care and session sprays and curl cream within the styling range. Thanks to plant extracts, the products have proven effective in the harsh yet varied climate of Australia, which may benefit Indian consumers too. Moreover, the products are cruelty-free and PETA certified.
For more information, check here
4. Cold Brunette Range, milk_shake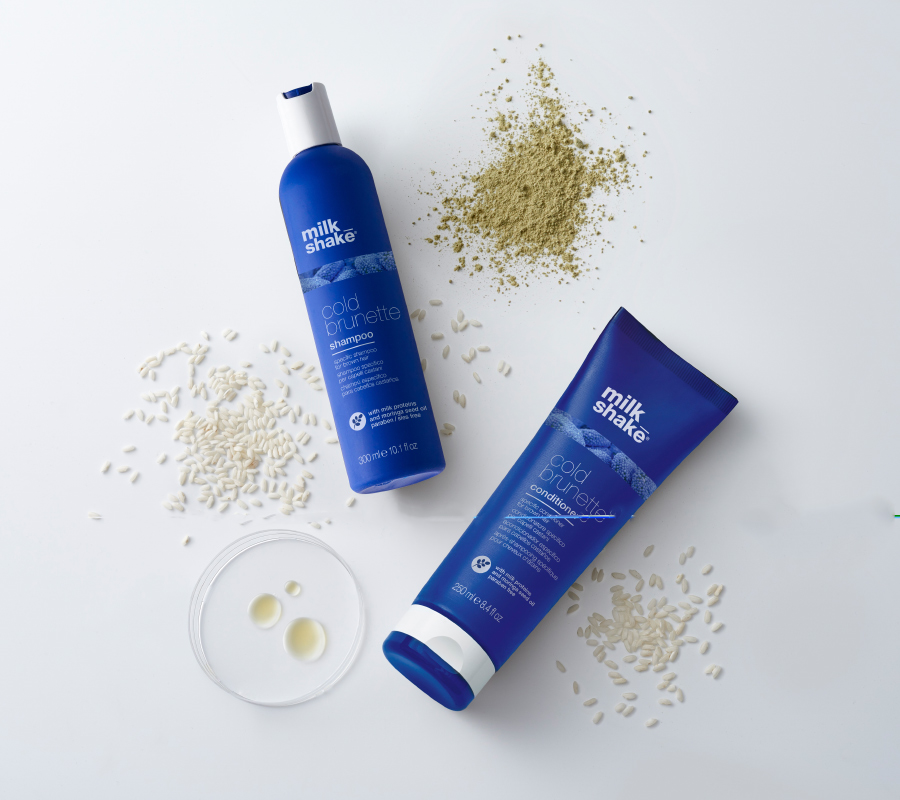 Italian haircare brand, milk_shake has introduced a new range called cold Brunette. The blue pigment in them is ideal for natural or colour-treated brown, light brown or dark blond hair. This range features shampoo and conditioner with active ingredients including moringa oil, milk proteins, amino acid complex that make cool hair toning treatments last longer.
5. Castor & Black Onion Seed Range, Just Herbs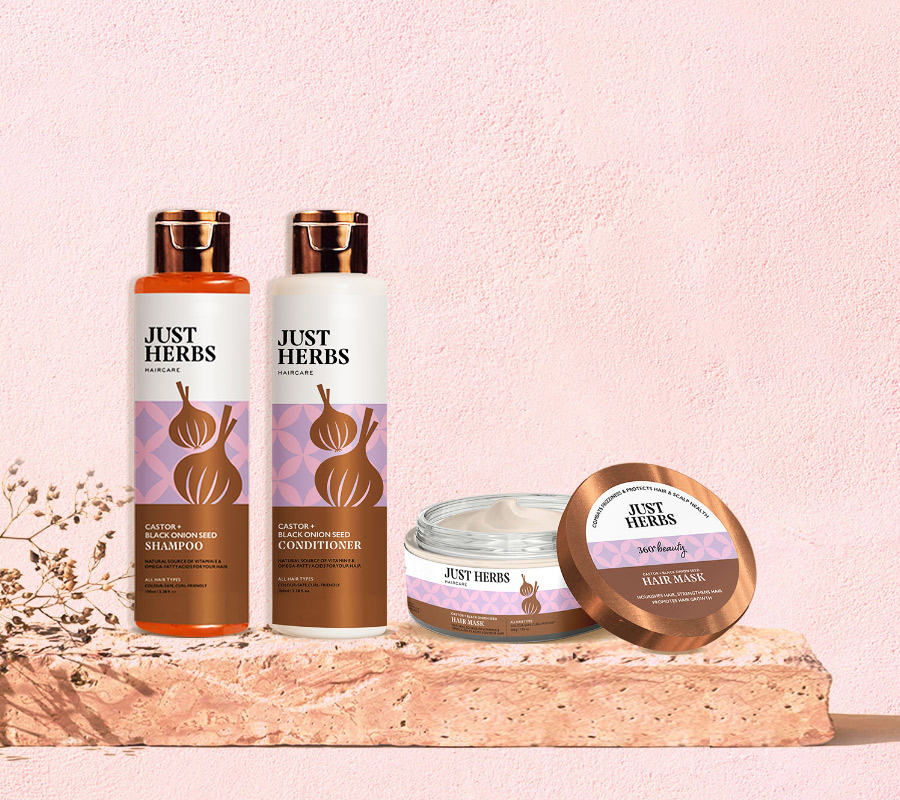 Ayurvedic beauty brand Just Herbs has launched a new haircare range packed with popular ingredients such as castor oil and black onion seed (Kalonji) known to amplify shine and add lacking nourishment. This range also has Bhringraj, a medicinal plant with anti-bacterial and anti-inflammatory properties aimed to prevent dandruff, itchiness and premature greying. The range includes a shampoo, a conditioner and a hair mask.
6. Advanced Hair Growth Serum, Nourish Mantra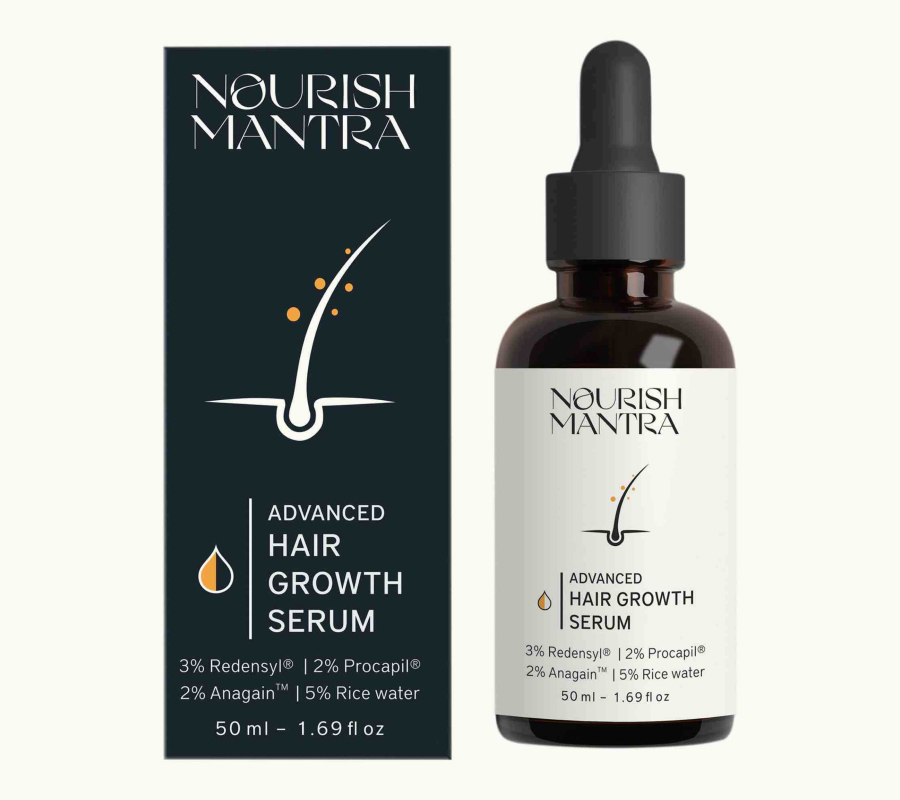 The wellness brand, Nourish Mantra, has a new hair serum to deal with intense hair loss. Loaded with ingredients that better your scalp health, thicken your mane, reduce frizz and condition your strands - the serum is said to deliver results. If you're struggling with hair fall and even premature greying, this serum might be your answer.
7. Hair Perfume, Nish Hair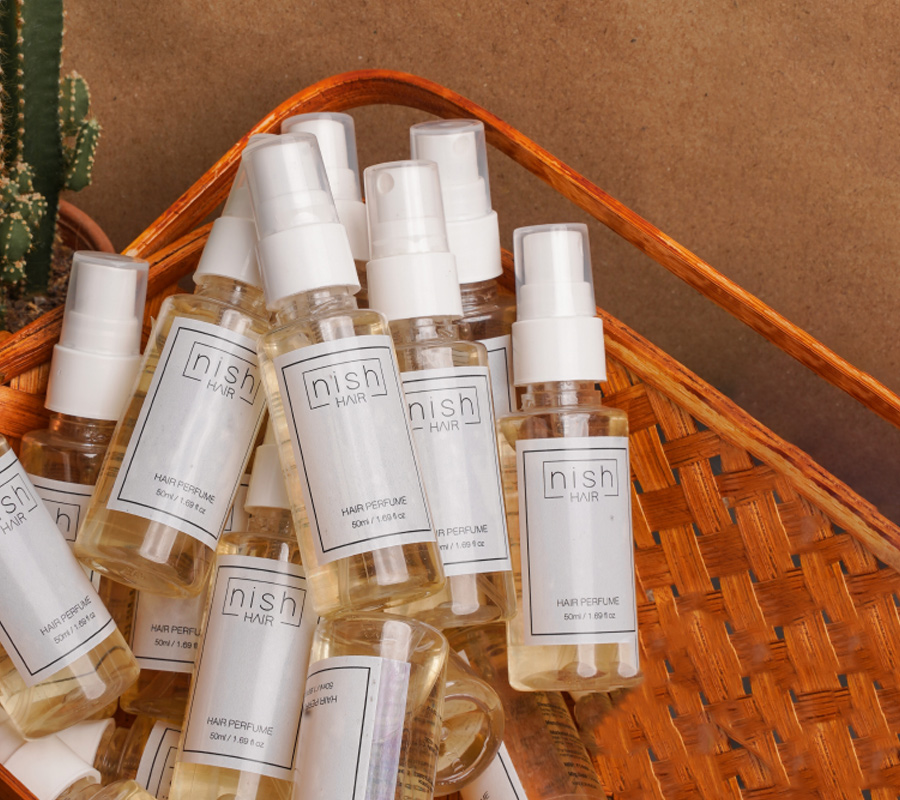 To keep your mane smelling fresh, the homegrown brand Nish Hair's new launch is a refreshing hair perfume. It has the warm, engaging scent of sandalwood, vanilla, musk and patchouli. With essential oils, the perfume also delivers moisture without making it look oily or sticky.
8. Fable & Mane in India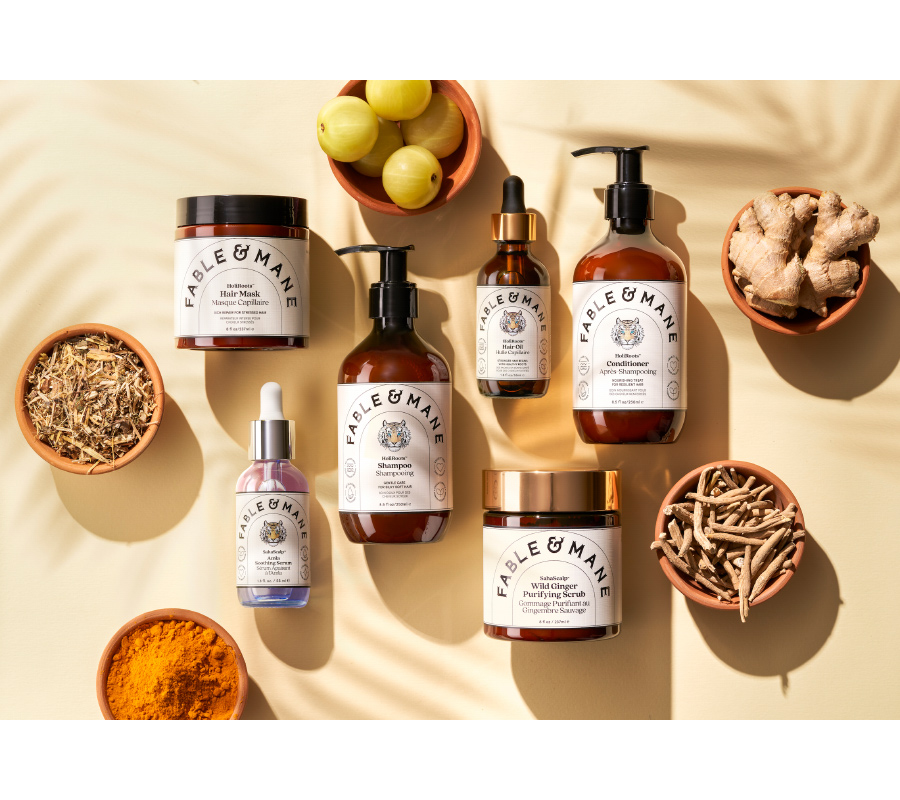 International haircare brand rooted in ancient Indian remedies -Fable & Mane is now available in India through Nykaa. Using Ayurvedic adaptogens and wildcrafted plant roots to thicken hair, awaken roots, and promote a healthy scalp, Fable & Mane products were born out of age-old Indian beauty rituals. The range includes the 'HoliRoots Ritual' and the 'SahaScalp Ritual' and both products include the brand's iconic pre-wash Holi Roots hair oil, shampoo, conditioner, mask, serum and scrub formulated with powerful blends of natural ingredients such as ashwagandha, dashmool, and castor oil.
9. Scalp & Strands Elixir, Fix My Curls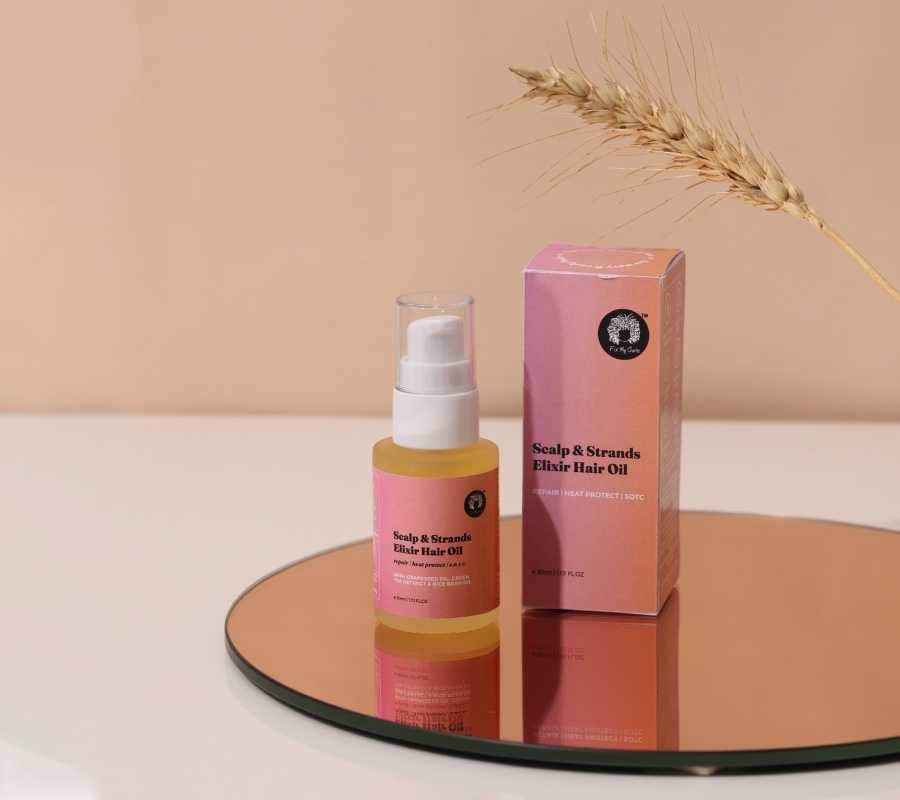 Haircare brand, Fix My Curls has a new product launch - a multitasking 3-in-1 elixir that works as a heat protectant, smooth finishing oil or even as an overnight hydration fix. The formulation is also weightless that feels like a serum but does the job of an oil. Moreover, it's infused with golden seawood and retinol, which is said to boost hair growth and protect from UVA and UVB exposure.
10. Hair Up Cocktail, Personal Touch Skincare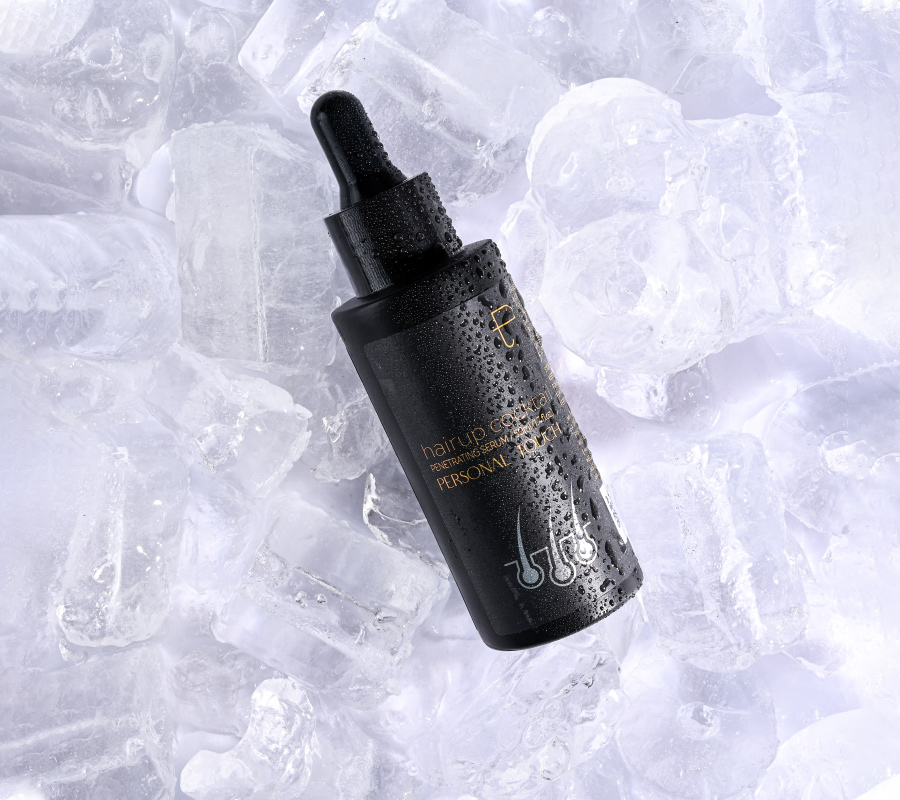 To tackle receding and thinning hairlines, beauty brand, Personal Touch Skincare has a new concoction called Hair Up Cocktail. The product is aimed to help regrow thicker, stronger hair without the use of any harmful ingredients and changes to the hormonal balance. The formula is based on cutting-edge stem cell research, providing protection from root to tip. The usage is advised for three months.
Photo: Instagram/Karisma Kapoor; Featured brands