Grey glamour not only made headlines at the Cannes International Film Festival 2021, where actors like Andie MacDowell, Helen Mirren, Jodie Foster, and Iris Berben, let their greys show in all their glory but the trend now popular as the "silver fox" look has found support and become fashionable among millennials and Gen Z off the red carpet too. 
Grey hair is usually linked to old age or, a lack of care. While many women are unwilling to show their natural grey hair, preferring to dye it than be stigmatised as being old, there is a growing tribe of women who celebrate their greys and refuse to embrace a 'frumpy life'. The post-pandemic world is seeing an all-new surge in women embracing the change in their hair colour and going grey gracefully! 
To Grey or not to grey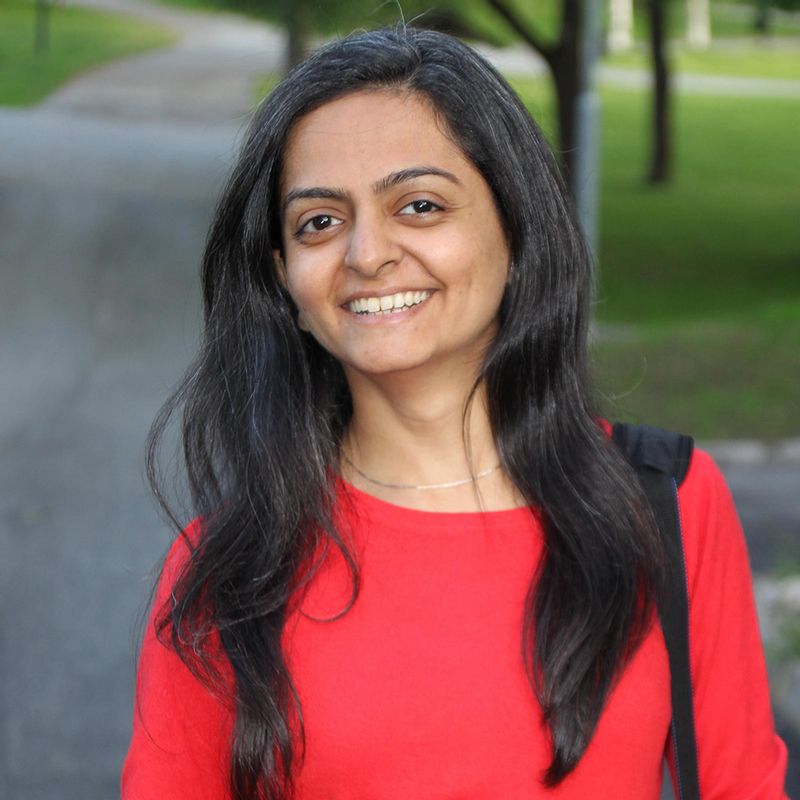 Going grey can be a big deal, especially for women. We live in a society that does not value growing old but fights it, tooth and nail. We idolise youth and chase it with every serum, cream and injectable we can get our hands-on, and that includes covering our grey hair. So, in a society that values youthful appearances above life experiences, the decision not to dye is heralded as brave, even radical.
Ekta Manning's hair began greying while she was in her 20s. She stopped dyeing it after marriage. "I coloured it within days of it showing. I didn't want anyone to see it. I was very conscious. But after getting married my husband encouraged me to stop colouring it; he said I'd look good with grey hair so I tried it and have loved the attention since," says Manning, Head of Operations – Mahé, Goa. Now, it looks like a snowy-white salt-and-pepper blend, and she loves it.
But the reactions from people have been far from pleasing. "I get a lot of stares and even comments like, "Good you're married; otherwise, it would've been difficult to find a man."
One of the reasons 28-year-old Priyanka Popat decided to keep her greys in college, and not colour them is because she wanted to stay authentic. "Dyeing your hair is more about denial, conformity, or an active non-acceptance of what is a very natural part of life. This is who I am and I feel confident this way," says the financial advisor who often gets chided by people for showing her greys. The maintenance, cost, and seemingly constant appointments at the salon made the decision an easy one.
Pandemic-induced restrictions also helped some women as they could go through the early, most awkward phases of the transition in relative privacy. "I noticed every day that the silver in my hair was perking up and I started loving the look. I let it grow, I let it show," says Deepa Jayaraman, reputation consultant and author. The chance to work from home and a year without business travel or weddings and social obligations made it easier.
More than the looks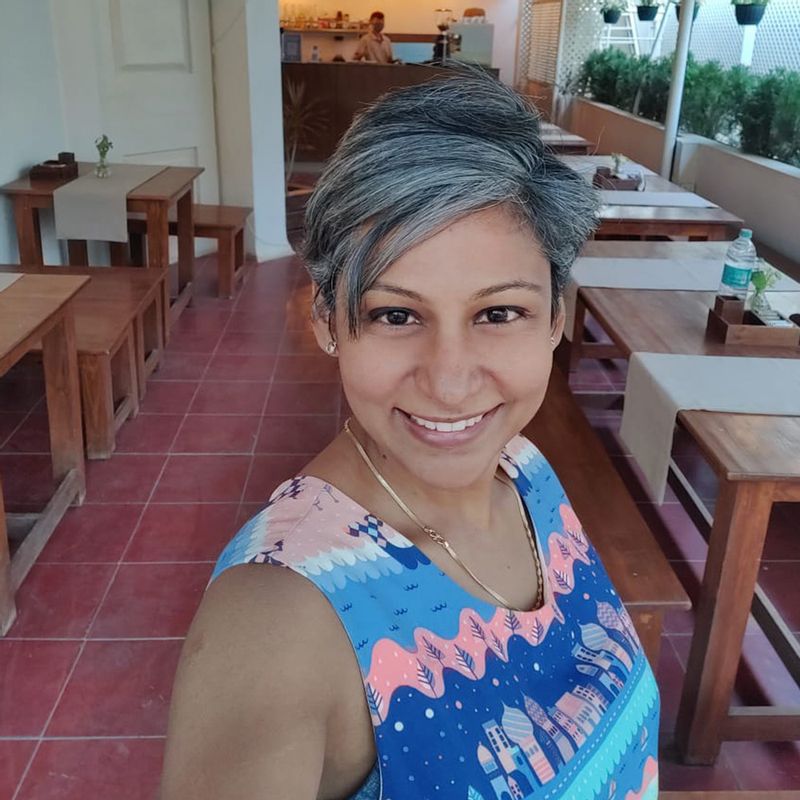 For women who have opted to ditch the colour, going grey is about more than the looks. Flaunting your grey is an act of rebellion believes Jayaraman. "Just like showing a bra strap, period stain or an unwaxed leg. Most empowered women do not feel the need to cover up to find acceptance in society. On the contrary, a lot of us prefer to stand out from the crowd. Women feel a lot more comfortable in their own skin and hair colour. "Moreover, it's not fair that men can exist in the world with their natural greys shining through but women have to scurry to the hairdressers as soon as a few strands dare to emerge from a follicle.
Going grey has been liberating for these women in more ways than one. Perhaps the biggest surprise has been the compliments. "Once I met an elderly lady at a party who actually complimented me and asked me where I had got my hair coloured platinum blonde. The phrase 'if you have it, flaunt it' has a different kind of resonance now; we are flaunting our no make-up looks, stretch marks, extra pounds, greys and women are supporting those who do," says Manning.
Social media to the rescue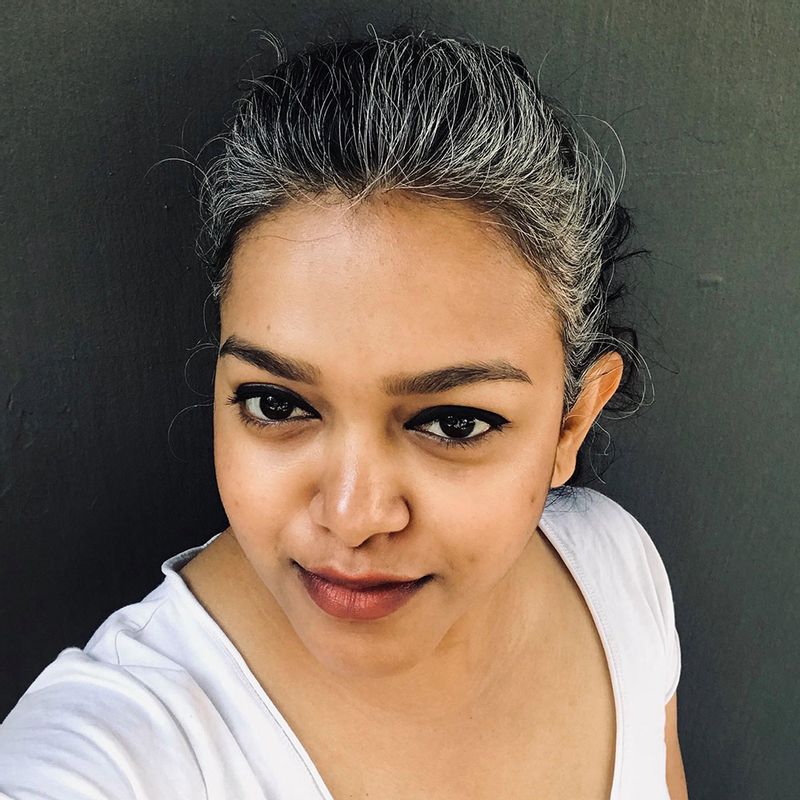 More women are embracing the grey in part because of a rapidly growing online community that supports and celebrates going grey. Popular Instagram account @grombre with a following of 2,33,000, is at the forefront of this. It's a community of stunning and striking women, each with their own unique pattern of silver and grey, and salt and pepper, choosing to reject the status quo and flaunting them with aplomb. Hashtags like #silversisters, #goinggraygracefully and #grayhairmovement show flattering snapshots of silvery locks, salt-and-pepper curls, dramatic white streaks and even the often awkward growing-out period.
Instead of calling their hair grey, they prefer the sparklier term: silver and coach each other through the awkward process of growing out their grey hair. YouTube boasts how-to videos like "Going Gray and Rocking It", and T-shirts with the phrases "Openly gray," and "Gray hair don't care" are popping up in online shops.
Celebrities who ditched the hair dye in favour of effortlessly rocking their natural grey hair or in some cases, those who picked up the grey dye have also helped the cause. While actor Ratna Pathak Shah has been showing off a gorgeous grey crown for years, Neha Dhupia is often seen rocking a patch of grey, and Lara Dutta recently welcomed a few strands on Instagram. By the looks of it, and the celebrity endorsement, silver is here to stay. 
Tips to keep in mind to make grey hair look gorgeous   
Your current hairstyle may no longer work with grey hair. Stay on the more youthful side of grey with an edgier haircut. A shorter cut such as a one-length bob or a bob with layers can look great, advises renowned hairstylist Sapna Bhavnani.
Make sure you are nourishing and caring for your hair. As we age, our hair becomes more brittle and needs a little more TLC than usual, grey or not!
Just like you would for coloured hair, use a shampoo and conditioner that is formulated for naturally grey strands to maintain their health. "Most importantly, use a good conditioner and leave-in conditioner, as sometimes grey hair can look very dry and frizzy," says hair expert Hiral Bhatia.
Heavy pomades, waxes and oily serums can make your greys look dusty, so stick to lightweight styling products. Use an alcohol-free shine spray or an anti-frizz spray to control the unruliness, which is common in grey hair and makes it look glossy and shiny.
Accent your hair with the right clothes and makeup, and watch the compliments roll in.
---
Photo: Instagram/ Neha Dhupia