What better way to express your individuality than with imaginative and vibrant summer nail art designs this summer season? Bright colours, strong patterns, and whimsical designs that encapsulate the spirit of the season are essential components of summer nail art. There are countless options for making distinctive and fashionable summer nail art, whether you like vivid pinks and oranges, chilly blues and greens, or daring neon tones.
Adding a splash of colour to your outfit and expressing your personality with summer nail art designs is a terrific idea. There is a summer nail art design for everyone, whether you choose subtle, modest patterns or elaborate, complex ones. There are countless possibilities for making lovely and distinctive summer nail art, ranging from lighthearted polka dots to elaborate floral patterns:
Pastel colours are one of the most well-liked summer nail art trends. Summer-appropriate feminine looks are best created with gentle pinks, blues, and greens. These tones are particularly fantastic for making ombre and gradient designs, which give your nails depth and character.
Bold, vibrant colours are another trendy summer nail art trend. Bright yellows, oranges, pinks, and greens are ideal for putting together a colourful and fun design that is guaranteed to catch people's attention. These tones are excellent for making striped, geometric, and other summer-appropriate patterns. 
Floral patterns are also a popular option for summer nail art. There are several ways of making lovely floral designs on your nails, from tiny flowers to big, vibrant blossoms. These patterns are ideal for giving your appearance a dash of softness and beauty.
If these didn't excite you, don't fret! There are numerous different ways to design fashionable summer nail art. Animal prints, geometric patterns, and abstract patterns are all excellent choices for summer nail art designs that could become your signature! Currently, there is an almost limitless amount of room for original and fashionable summer nail art thanks to the huge variety of nail polish colours and finishes available.
There are a few considerations to make when designing summer nail art. To start, selecting top-notch nail polish and nail art supplies is crucial if you want your designs to appear gram-worthy. In order to guarantee that the polish sticks well and lasts as long as possible, it is also important to take the time to properly prep your nails, which includes filing and buffing them.
We have some summer nail art design ideas to inspire you for your next nail look!
1. Floral patterns
For obvious reasons, floral patterns are a traditional option for summer nail art. The essence of summer is best encapsulated by a lovely floral motif. From delicate and fragile flowers to strong and colourful ones, there are countless possibilities for creating dainty and lovely floral creations. To add a splash of colour to your outfit, you can paint a flowery pattern on each of your nails.
2. Geometric designs
For girls who like a more contemporary and edgy aesthetic, geometric designs are a fantastic option for summer nail art. Geometric patterns come in a wide variety, ranging from straightforward shapes like stripes and squares to more complex ones like triangles and diamonds. You can use any colour scheme you like for your geometric design, but summertime favourites include vivid neons and strong primary hues.
3. Polka-dot patterns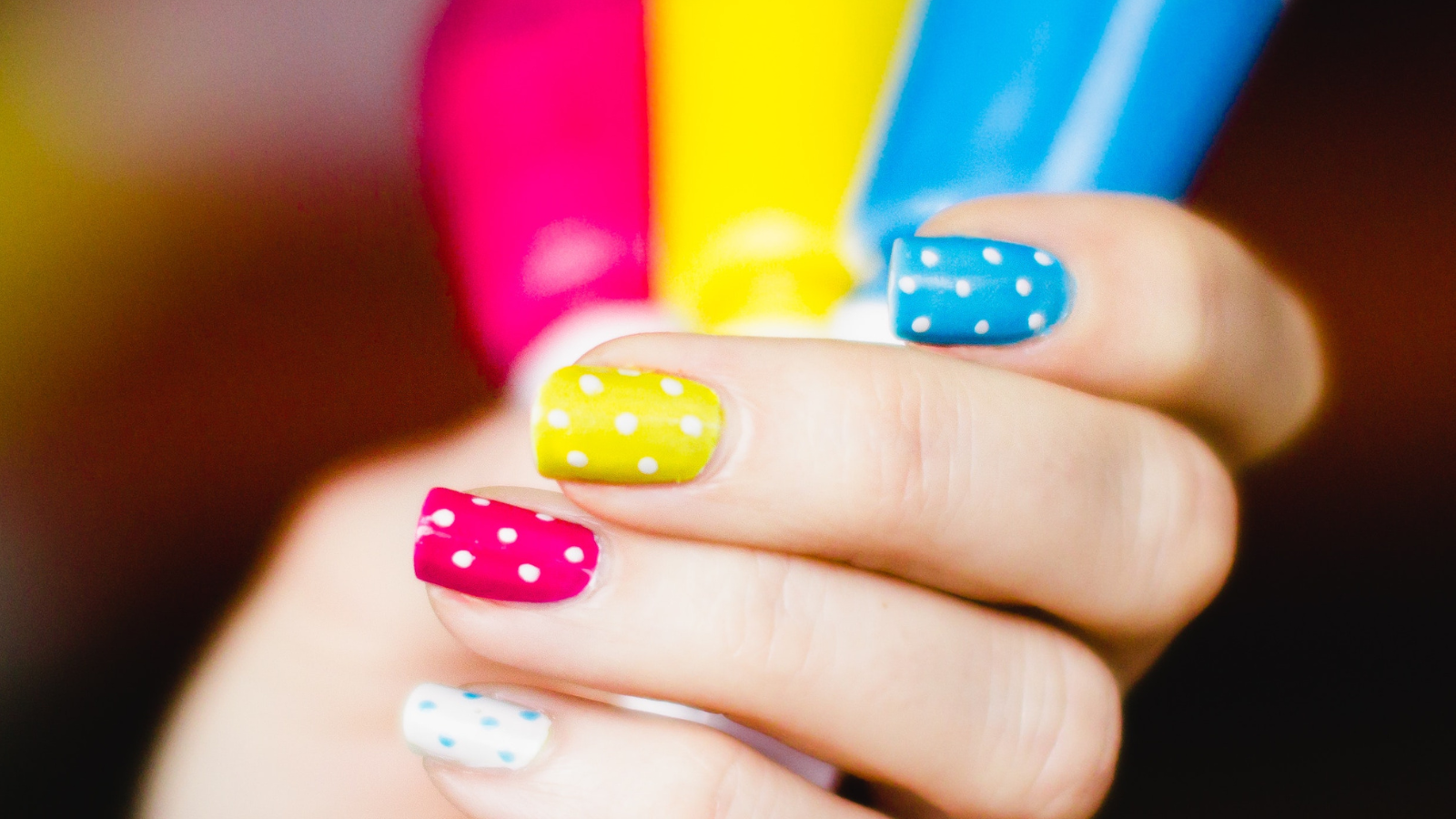 For summer nail art, polka dots are a whimsical and enjoyable option. Polka dots are a flexible and simple design option because they can be made in any size and colour. Your polka dots can be made with as many or as few colours as you choose using a dotting tool or the end of a bobby pin.
4. Tropical patterns
A fun and carefree way to portray the essence of summer is through tropical patterns. You may give your nails a beachy, vacation-inspired look by using a tropical design. It's common to see palm palms, pineapples, and hibiscus flowers in tropical themes. For your tropical summer nail art design, you can choose vivid colours like coral, turquoise, and lime green.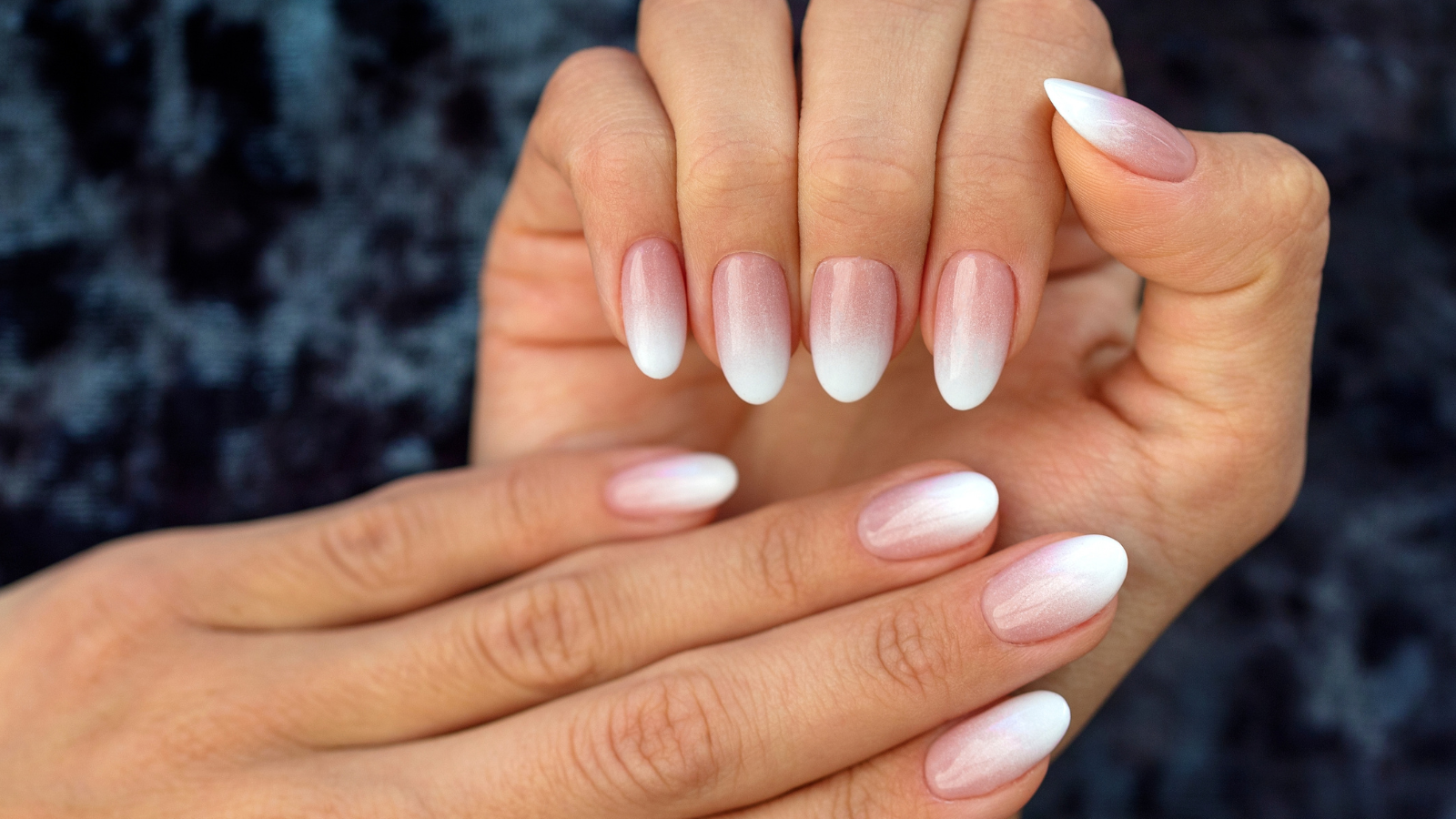 5. Ombre patterns
Summer nail art is often done in ombre patterns. You can smoothly transition from one colour to another or from light to dark by using an ombre design. While any colour you choose can be used for your ombre summer nail art design, summer nail art favourites include light-coloured pastels and vibrant neons.
6. Nautical designs
A traditional choice for summer nail art is nautical patterns. You may give your nails a beachy, seaside-inspired aesthetic by using a nautical design. Sailboats, stripes, and anchors are common nautical patterns. For your nautical summer nail art design, you can utilise navy blue, white, and red. You can also use additional hues like coral or turquoise for a splash of colour.

Here's a look into how celebrities are styling their nails this season and if you're a summer bride, we've got the perfect nail art designs for you!
Photo: Shutterstock