Taking inspiration from her family who has been in the garment industry for the past 40 years, with a fashion designer mother and a family-owned export house, Goyal started her own brand, Summer Somewhere. It has since become the go-to brand for many celebrities such as, Alia Bhatt, Athiya Shetty, Janhavi Kapoor and more. While the understanding and appreciation for good design was ingrained in her from a young age , it was in the awareness about climate change, and witnessing first-hand  the impact of the fashion industry that Goyal found continued inspiration.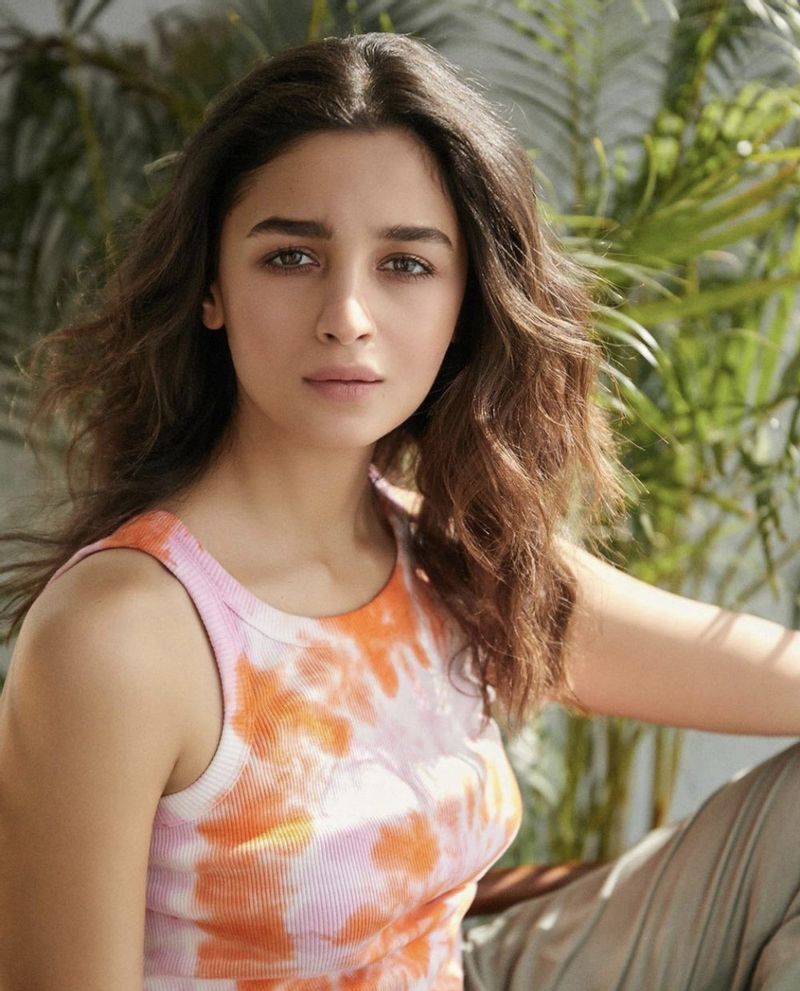 Conscious fashion 
Breezy dresses, light-weight tops, romantic prints and soft pastels, Goyal has just the perfect wardrobe for your next holiday. Handcrafted in Mumbai from fabrics sourced locally from ethical vendors, each piece from her collection is carefully crafted to support a conscious lifestyle with a focus on long-lasting quality. "You can wear them to the beach, a garden brunch, city walks, or a cycle tour. Our tops, trousers and dresses, stay as fresh as summer daisies and stand the test of time. Think classic with a vintage mood! Timeless and trans-seasonal, these cool girl staples will leave you with that nostalgic hint of a summer romance," she says.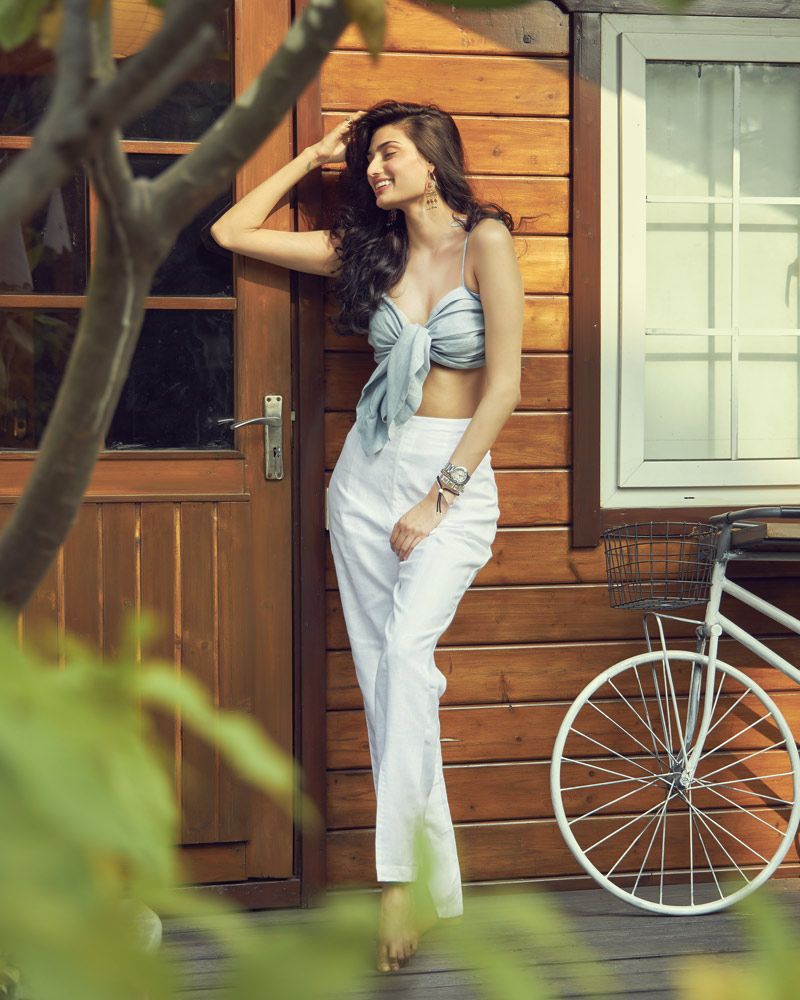 90s nostalgia 
If you are a 90s kid, the new 'Knit Collection' launched for summers, will surely make you nostalgic. "A little unexpected and a whole lot nostalgic, the Knit Collection features popular and most-loved tie and dye sweatshirts and introduces pieces with drawstrings and overlock details, bringing back the sunny idealism of the 90s. The colour palette is a reflection of the brand and is therefore influenced by warm as well as cool summer hues," she adds. While it was social media trends, word of mouth, and  market research that helped her put this particular collection on the racks; for her other pieces, versatility and timeless design, is what she keeps in mind while curating.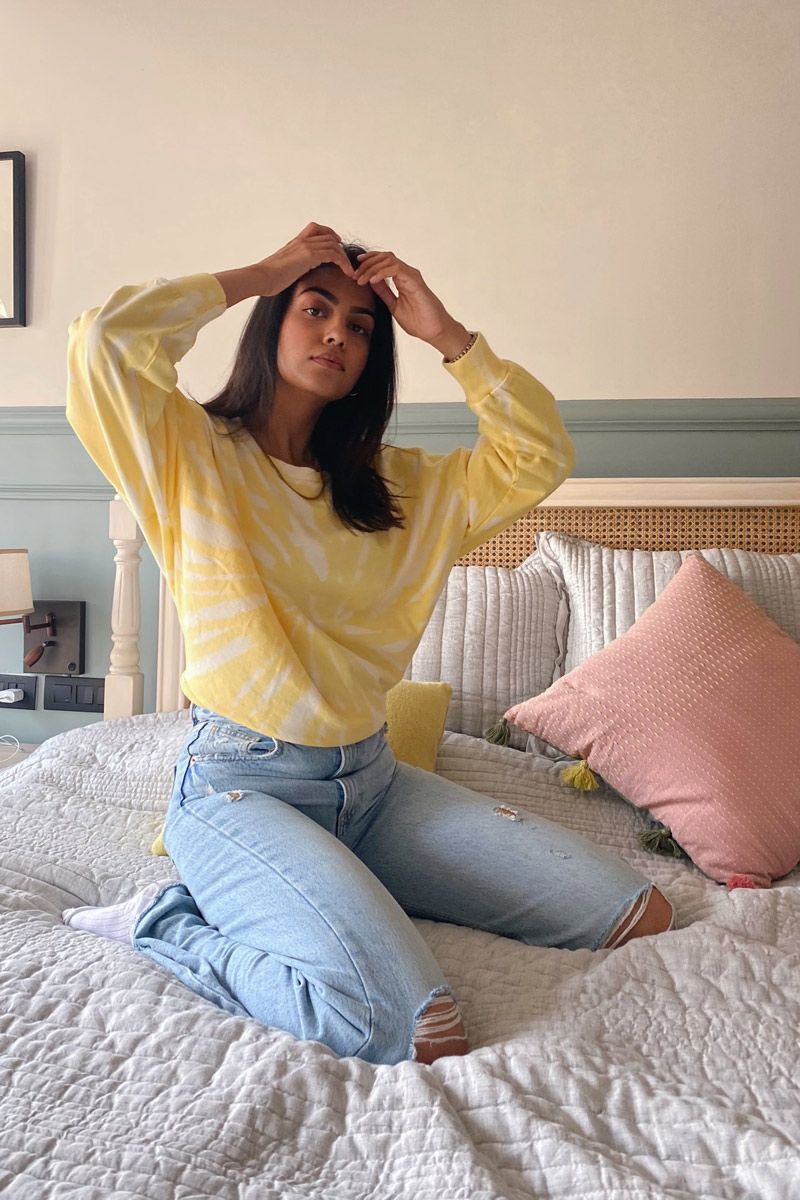 Knit Collection highlights 
Choice of colours
The colour palette is drawn from canyons, desert lights with soft and earthy tones and pastels. Luscious reds, rust and yellows are peppered with subtle hints of pink, lilac and white.
Favourites
Baggy pants and bralettes in a range of colours, dresses and jumpsuits with whimsical cutouts to flaunt your sun-kissed glow, and dreamy silhouettes juxtaposed against original and unique Summer Somewhere prints.
Styling tips
Our pants and shorts can be paired with beautifully tailored tie tops. Transition from day to evening with our mini and midi dresses that simply add a graceful flounce, urging you to book a vacation now.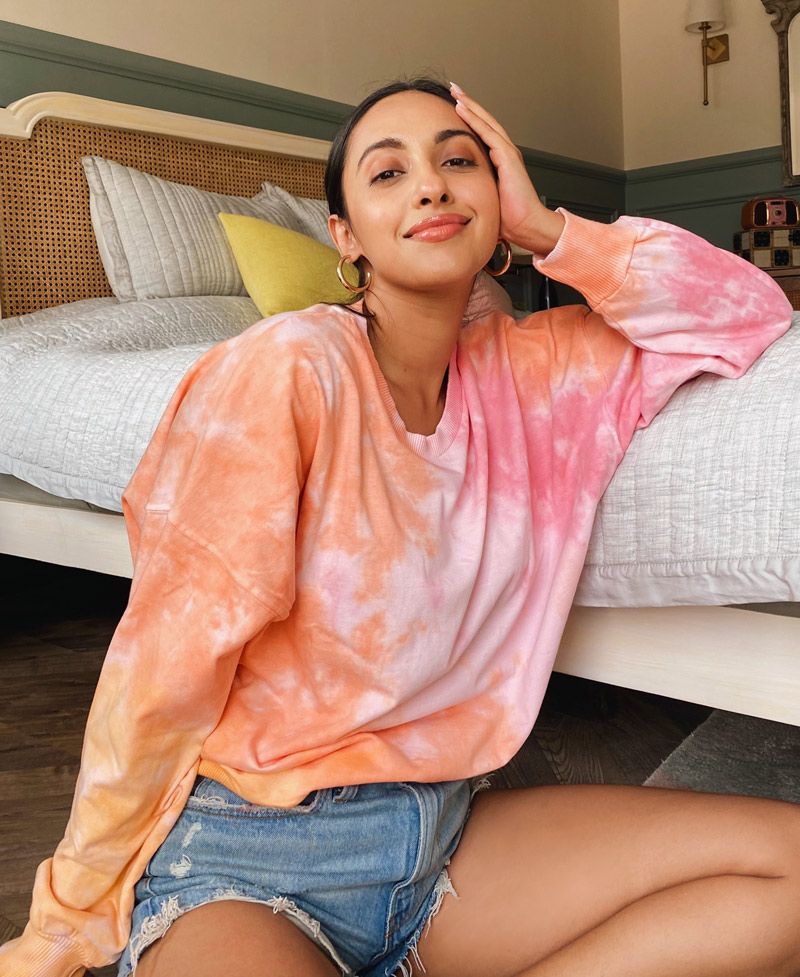 Travel wardrobe with a repeat value
In a crowded market where there are a host of new brands and collections launching every now and then, Goyal's trendy and timeless high-quality clothes set her brand apart, hence making it a celeb favourite. "Our clothes are specifically designed for those seeking to complete their wardrobe before a trip. We don't just think of how our pieces will work in a holiday setting, such as for sunset cruises, poolside drinks or brunch at a beach bar; but also think about how they will translate into off-duty looks once you're back home. We want our shoppers to get maximum wears out of their buys. Every piece is one that my friends or I would wear, or I would be able to spot on the girls next door."
Moreover, while many shy away from repeating clothes, Goyal's travel-focused collection is not just versatile and trans-seasonal but also has a repeat value, and the ability to transition into one's everyday wardrobe after the trip. "Summer Somewhere marries my love for travel and fashion."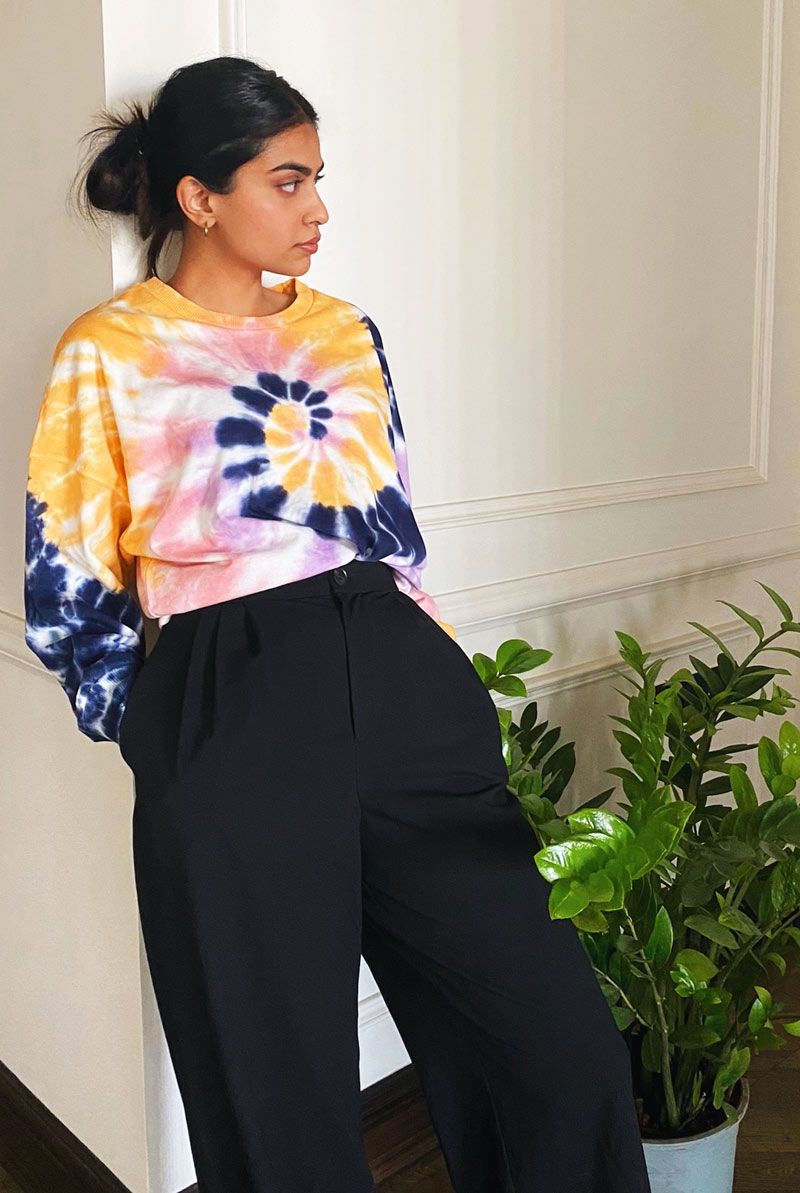 Summer fashion must haves
Crop-tops, linen pants, and easy to slip on, flowy dresses, oversized tees and comfortable sweatshirts.
Summer styling tips
Go for comfortable, easy to wear, breathable fabric in bright summery colours. Linen is the best. Matching sets will always elevate your look but more so when you're on vacation. It's important for your pieces to be transitional, ones that can easily go from day to night.
Key fashion trends to stay in 2021
Bold floral prints, tie and dye, soft pastel tones, cutouts and sheer fabrics are going to be on-trend this year.
Matching comfort with style
Add cutouts, bold prints and color blocking  for some style to your comfort wear. Matching sets are a must-have too!
Easy-to-nail versatile summer looks
Matching sets in bold prints are a great investment (you can mix and match), ditsy floral dresses (easy to pair with heels or sneakers), and printed jumpsuits/rompers.
---
Photo: Meghna Goyal/Summer Somewhere