The season for weddings is here! So jewellery shopping is naturally on the cards. While you might have chosen your picture-perfect lehenga and sat through multiple makeup trials to decide on that flawless blush for D-Day, it is the sparkle of an heirloom bijouterie that is often forgotten or left to the last moment. Keep these tips in mind while drafting your checklist for the perfect wedding, accompanying the perfect bridal trousseau.
1. Know your personal style
To begin with, the most important aspect is your personal style. Ask yourself if the piece identifies and resonates with you. "You also need to consider the relation between the price paid and the value derived," says Vaibhav Karnavat, founder, at House of Quadri. "For example, lab-grown diamonds are the perfect choice of luxury without breaking the bank. Think about how you will be utilising the jewellery. You may wear it occasionally or as everyday wear. Make sure you select something that looks fabulous every day," he adds.
2. Pick your jewellery before the wedding outfit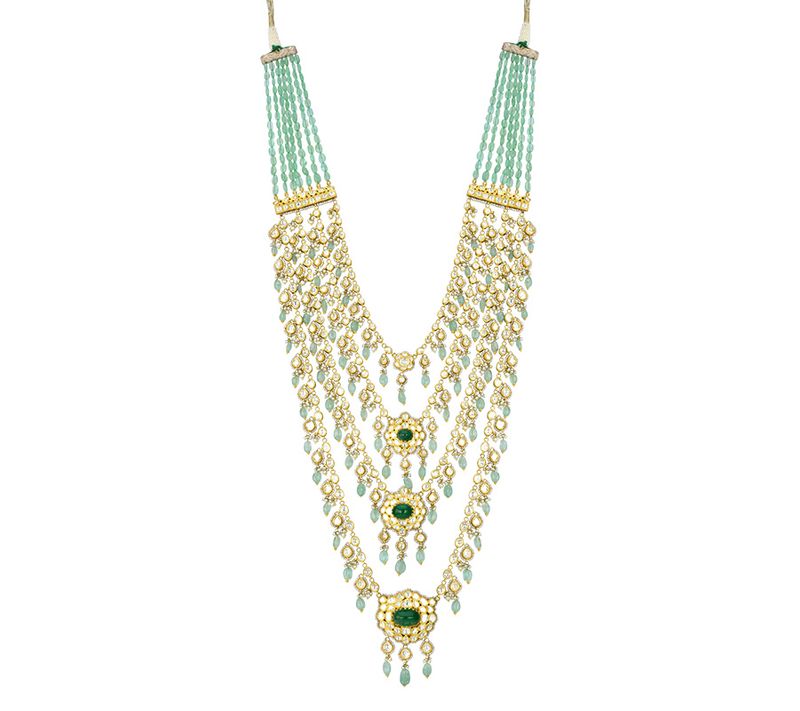 Always buy the jewellery first rather than doing it the other way around. "Your jewellery is an essential part of the trousseau hence buying it first would make it much easier to then find the perfect outfit," says Tarang Arora, CEO & Creative Director, Amrapali Jewels. "For example, if you buy a longer necklace, you will know the exact neckline for your blouse. Go for detachable/ multifunctional pieces which can be used after the wedding too. Like kundan chokers or diamonds work across occasions and outfits. There are many ways to pair them," he adds.
3. Check jewellery trends of the season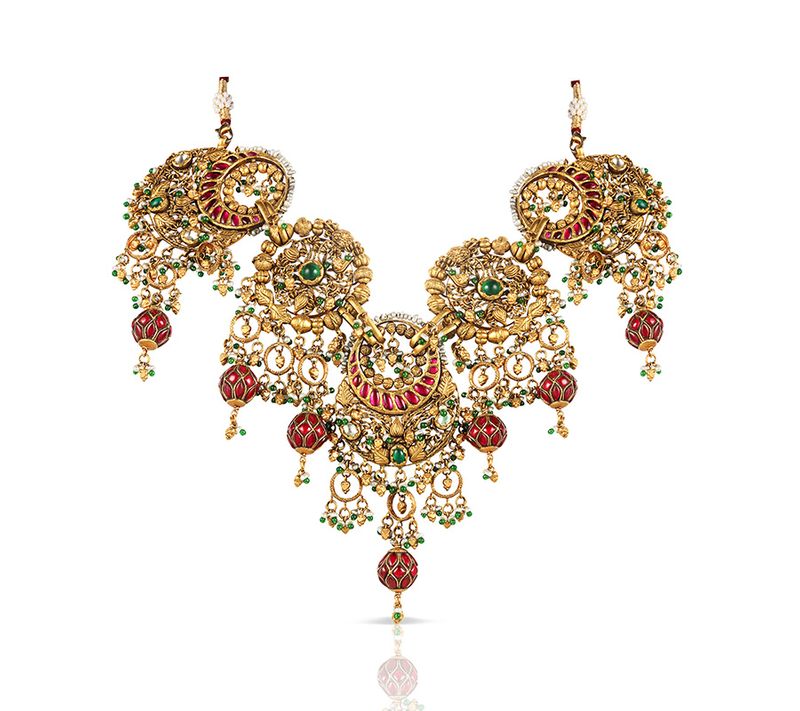 Wedding preparations involve a ton of scrolling on social media, which can give you major clues on what is trending when it comes to styling yourself with the right kind of jewellery. "Remember, a necklace can make or break your look. Thus, understanding the jewellery trends of the season will make it easier to find the kind of jewellery that suits you," says Manushi Singh, Co-founder, Rare Heritage. "Full white diamonds, uncut diamonds, and the use of precious colour stones such as emeralds, opals, corals, and rubies are the rage this season, but you are more in the gilded antique glamour to style with your red lehenga," informs Manushi.
4. Upcycle heirloom jewellery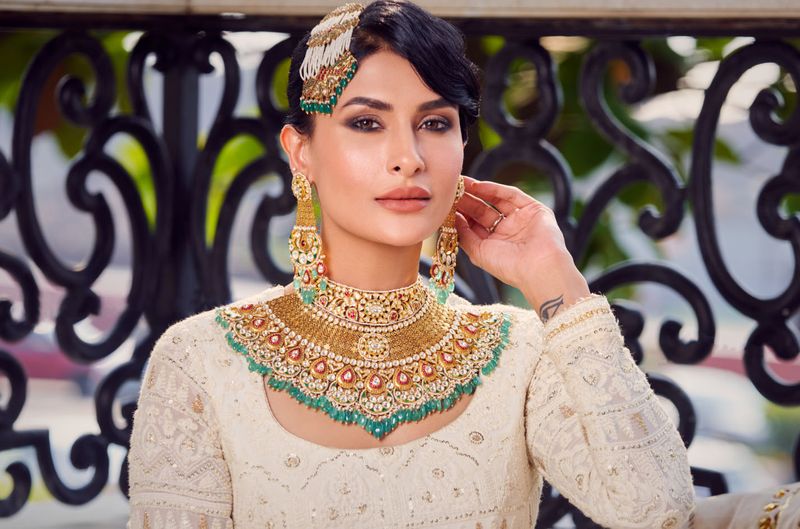 The latest trend is all about going retro and a sense of returning to your roots. Therefore, it is a good idea to go through your family heirloom jewellery before buying new jewellery. This way, you will know what is already there, and you can mix and match or upcycle the heirloom piece. If you have the budget and the option to go lavish and regal, invest in a necklace set that can be worn effortlessly and can be passed down the generations. Not only will this set act as an heirloom for your family, but also be a statement for each wear. Statement gold accessories to vintage uncut diamonds are great options to watch out for in such a situation. Suraj Popley, Founder, Popley Eternal, says, "Remember to buy jewellery which is glamourous, something which stands out and enhances the bride's beauty. Always choose your jewellery as per your occasion. There are many traditional rituals, so it would be nice to plan out your jewellery according to the occasion."
5. Select versatile designs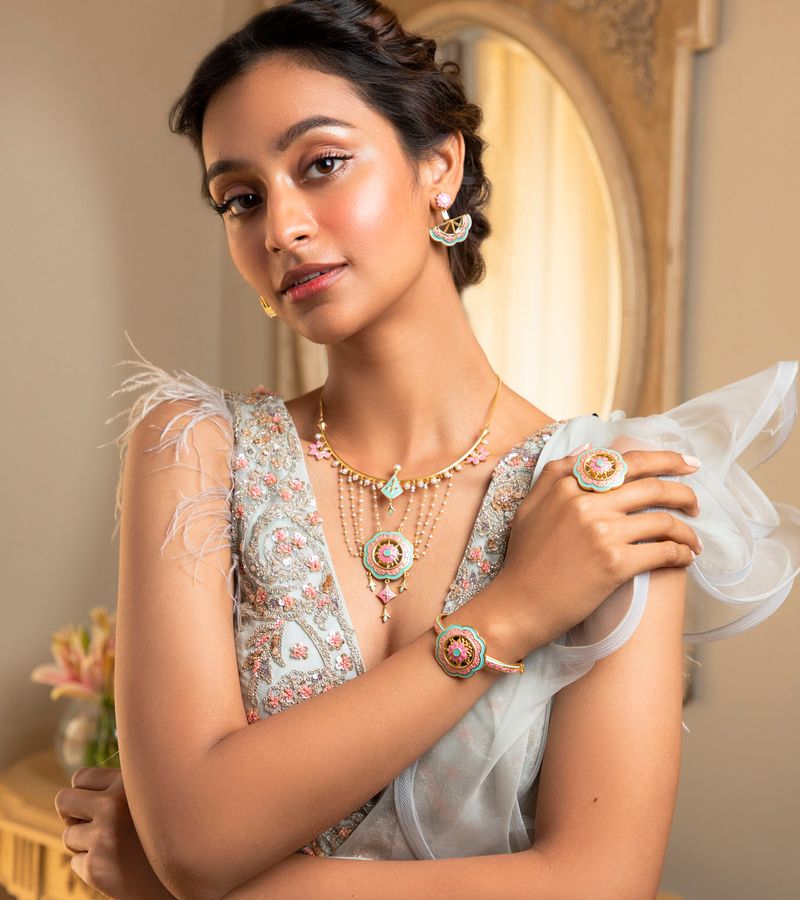 Choker necklaces and long necklaces are especially versatile since they can be worn by themselves or layered up for a more dramatic look. When buying a necklace for a wedding, take a moment to imagine the necklace with other outfits you like to wear. This is a great test to see whether it will seamlessly become a part of your wardrobe, once the wedding festivities are over. Mimi Hrahsel, Business Head, Shaya, says, "Versatility is the most important factor when it comes to buying jewellery for a wedding. Whether it is your own wedding or one you are attending as a guest, the piece should be something you can wear to other occasions as well. Invest in statement necklaces that have a contemporary spin so that you can take them effortlessly from the wedding to the office party or even a fancier brunch." When choosing your statement piece, also consider the style of the necklace.
6. Pick a timeless design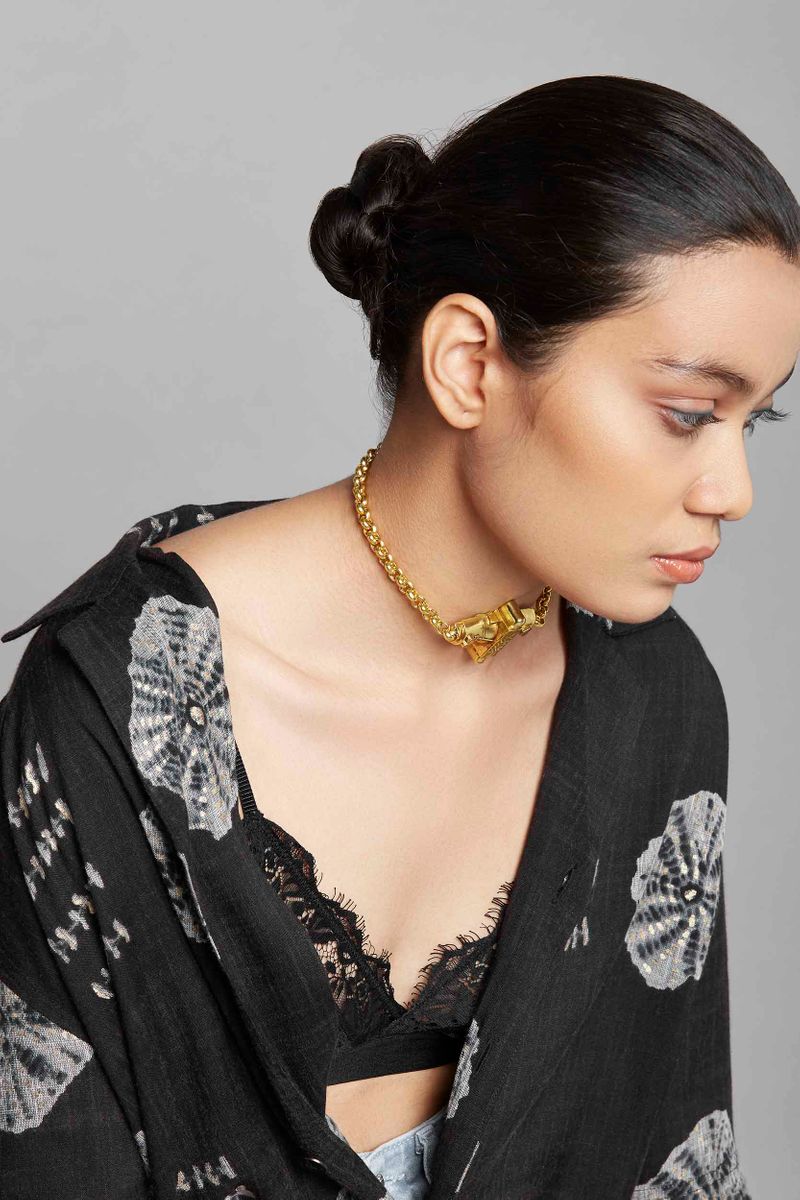 Make sure the gold jewellery you buy is hallmarked. It should also stand the test of time. Roma Narsinghani, the owner of an eponymous jewellery brand, says, "While the piece should be unique, it should be a timeless design. The pieces you buy for your wedding day are an investment and will eventually become heirlooms for your future kids and grandchildren. Therefore, it is important that the styles you choose are versatile. One way to do that is to buy multiple chains, chokers and pendants to layer rather than investing in a heavy set. This will allow you to wear the separates more often post the wedding."
---
Photo: Instagram/ Karishma Tanna