Many of us skipped our annual summer holiday — twice — thanks to the COVID-19 pandemic. With life steadily returning to normal and so much to catch up on, it's the right time to plan your next holiday. Even if you are one of those who doesn't like to wander about, you can still have a good time of pampering yourself with a staycation at a holiday resort.
If you're planning to spend your entire holiday lazing by the pool or soaking up the sun at the beach, you must pack these beach outfits or, as we call them, staples! 
The OG Swimsuit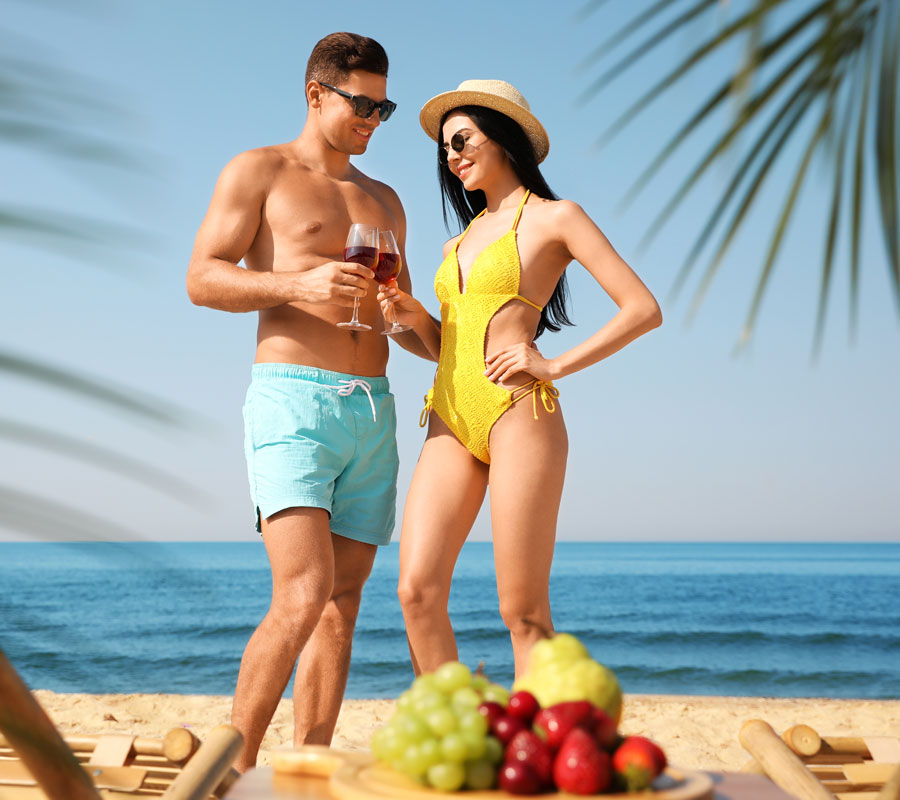 A flattering swimsuit is a must-have for a staycation or beach vacation. Whether you're by the poolside or seashore, they are ideal for a relaxed mood. Accessorise your swimsuit with a lightweight kimono or a topper jacket to add an interesting touch to your resort wear. Speedos and Bermuda shorts are the best bet for clothes to wear on the beach for men.
P.S. Don't forget to carry your sunblock! 
Florals and Funky Prints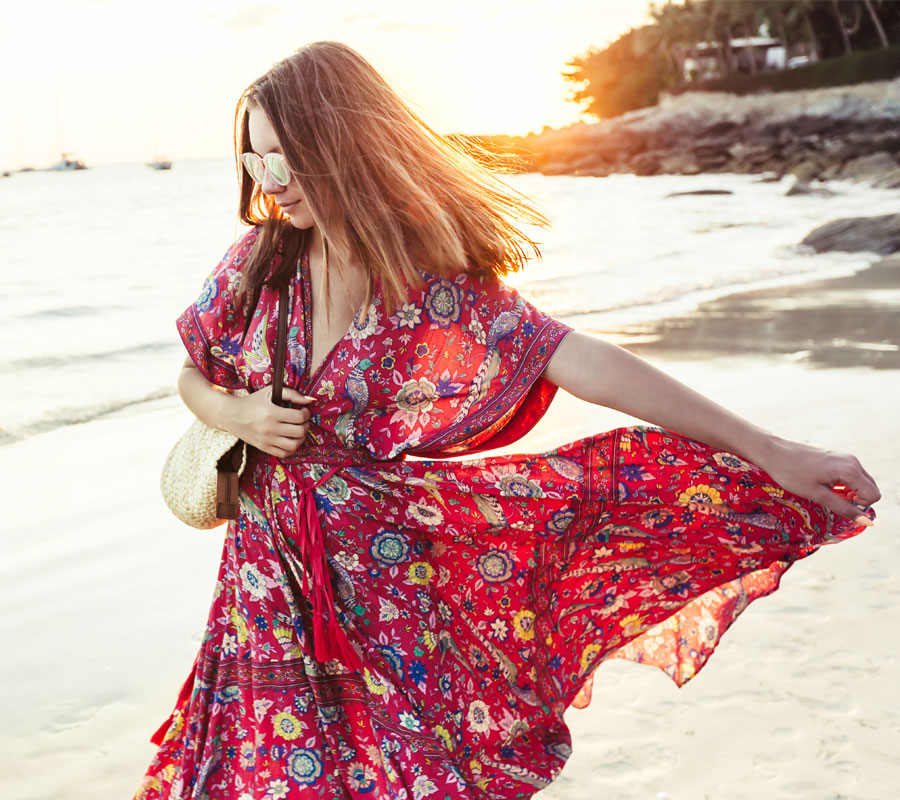 Beach vacations and printed outfits go hand-in-hand. Afloral long skirt with a tube top or crop top accompanied by your collection of dainty jewellery will make great beachwear for women. As for men, they can experiment with printed button-down shirts, shorts or hippie pants. 
Go-To Net Tops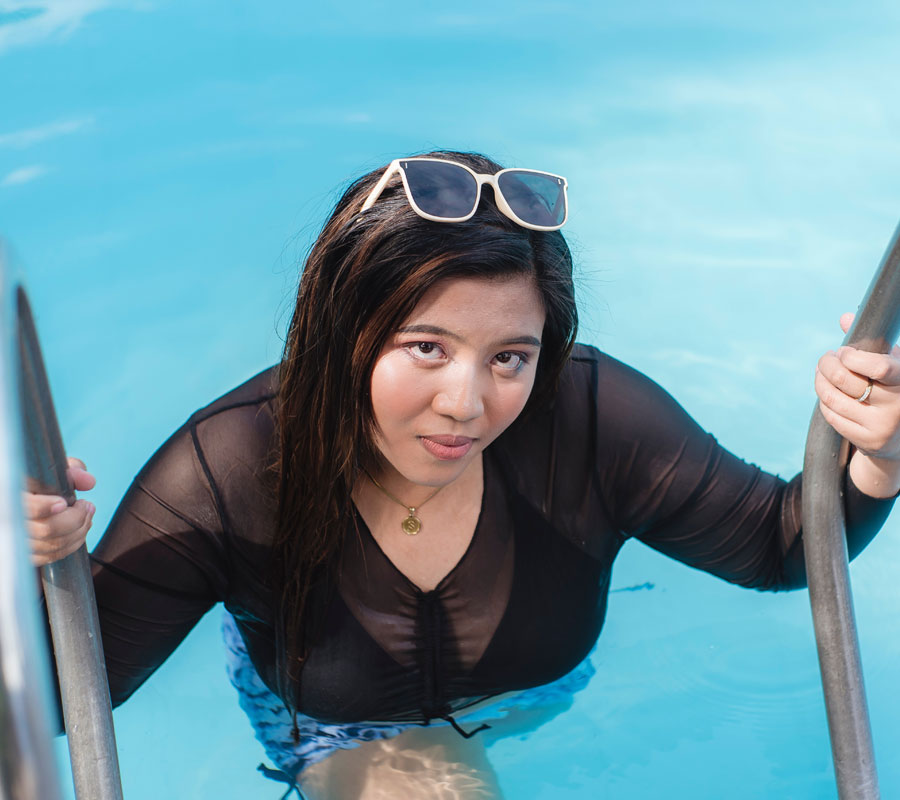 Net tops can help you curate a variety of outfits for different occasions. You can wear it over your bikini and easily take it off when you want to take a dip in the pool or ocean. Wear it above a tank top with pants or shorts for a day look. Sheer shirts and t-shirts are making waves in beach outfits for men as well.
For the Love of Colours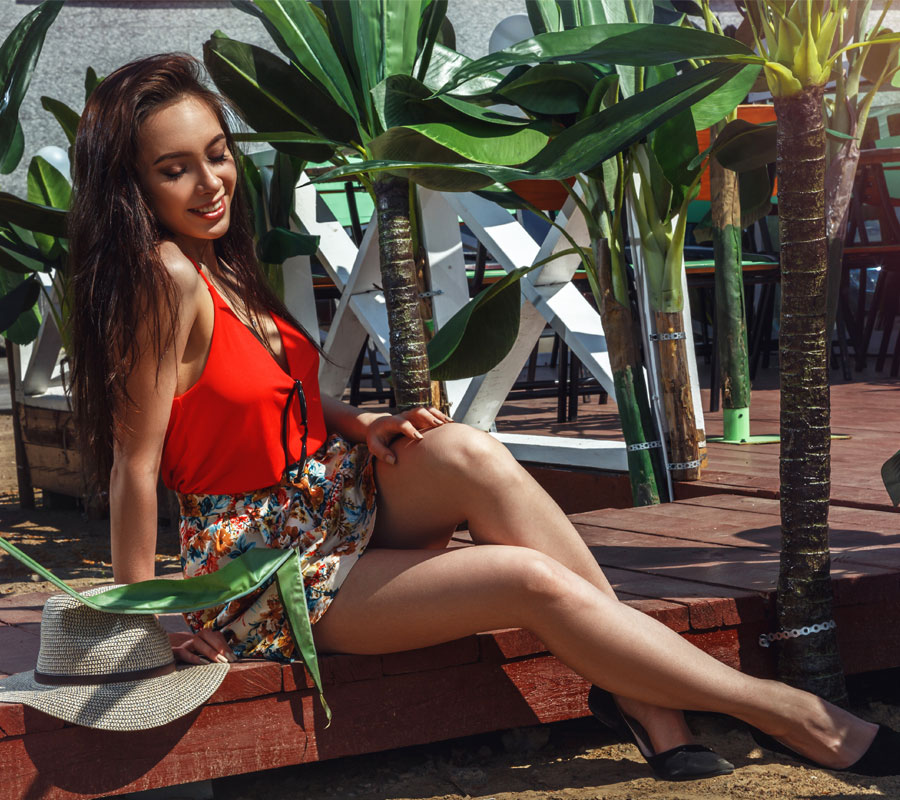 A beach vacation gives you the perfect opportunity to play with colours. There's no better time than summer to explore the bold and bright side of the colour palette. You can even try neon colours, for that matter. A bright linen shirt with a pair of light coloured chinos is an excellent option for men if you're wondering what to wear to the beach. A maxi dress, halter top, crop top or skirts in bright colours are flawless beachwear for women. You can experiment with colour-blocking your footwear and accessories as well.
Dresses All the Way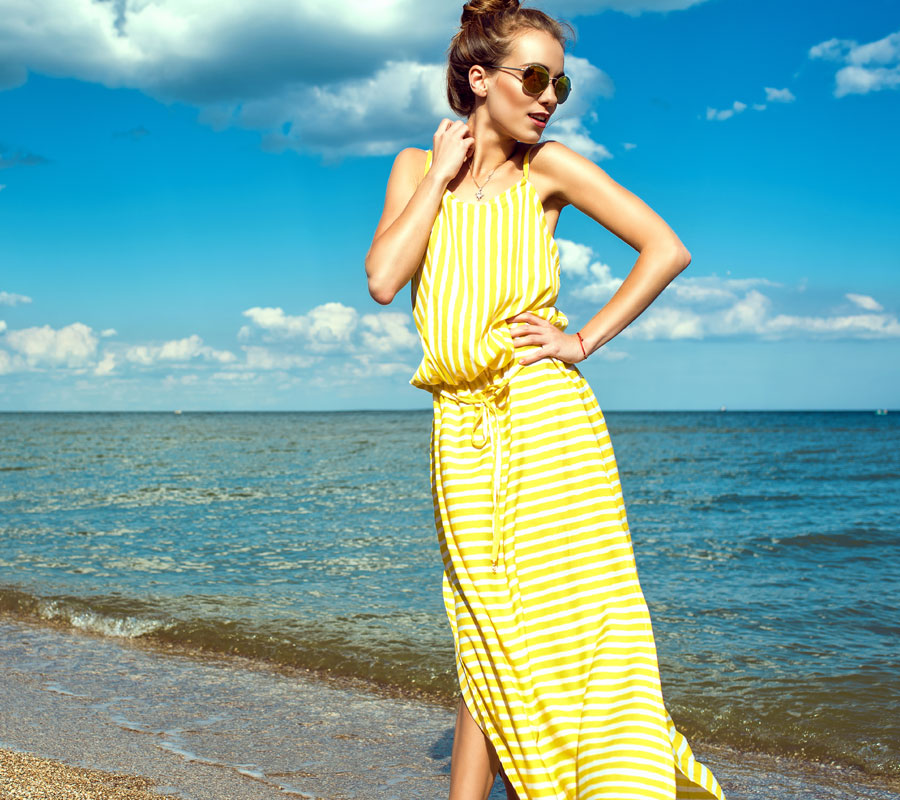 You cannot go on a summer holiday without your dresses! A simple dress is a quick and effortless way to look your best on vacation. Beach dresses for women are comfortable and airy. They come in a variety of styles, bright colours and prints. Get Instagram-ready by pairing your beach dress with some chunky jewellery. 
Photo: Shutterstock