In the beauty game, we all want to put our best face forward. Regardless of whether you are a makeup enthusiast or a professional makeup artist (MUA), over time, you've probably realised that quality brushes are the foundation of any stunning makeup look and kit. It's the brushes that improve the final look.
Makeup artist Bianca Louzado, who has been the MUA for the likes of Priyanka Chopra, Dia Mirza, and Sania Mirza, noticed a dearth of good quality, long-lasting makeup brushes in India long ago, and after years of research, she has launched a set of handmade Japanese makeup brushes under her brand Code Beauty. The launch took place on July 26, 2022, and at the event, Louzado gave the attendees a short demo on the role of each type of brush in a makeup routine. When asked about the aim behind this product launch, Louzado shared: "I wanted to simplify and revolutionise makeup routines across the country and curate tools to deliver that experience - ergo Wabi Sabi."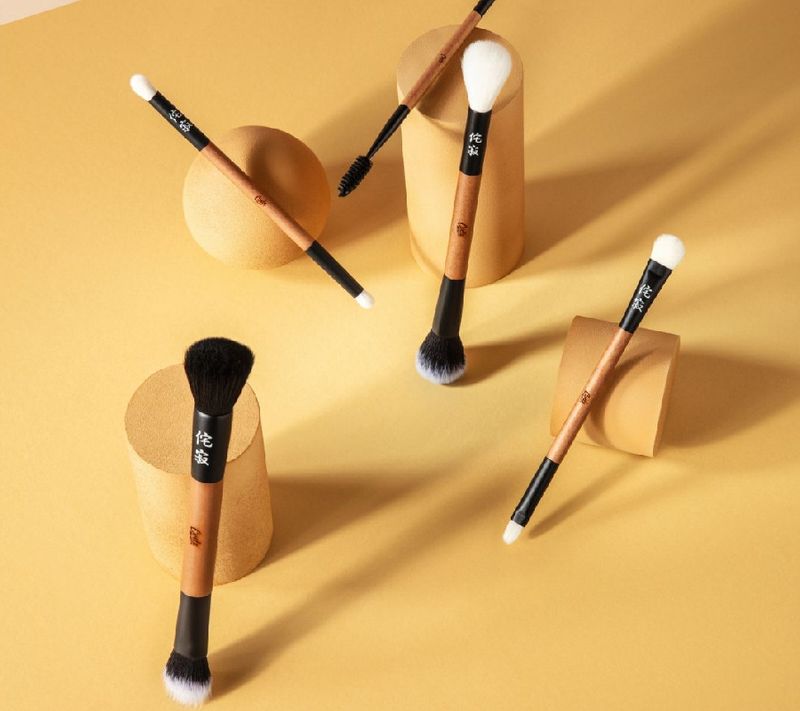 Named 'Wabi sabi', this is a limited-edition collection of five dual-ended makeup brushes that are thoughtfully designed by Bianca and handcrafted in Japan. It contains a concealer and lip brush, eyeshadow and smudger brush, brow definer and spoolie, a foundation and master blender brush, and a blusher and highlighter brush. 
The brush set comes along with a granite brush holder, a fudeoki, inspired by Japanese calligraphy tool holders, which ensure a good, firm grip. Bianca informs us that the holder also works great as a base to let the brushes dry after you've cleaned them. "The fudeoki dries the brushes much better than a towel and it doesn't harm or fold the bristles at all," Louzado explained.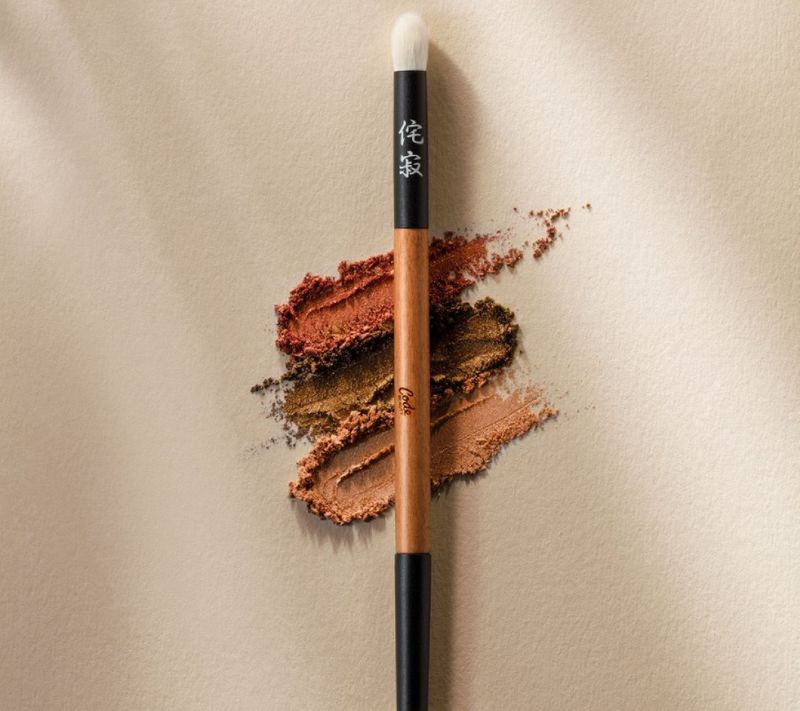 The name 'wabi sabi' comes from the ancient Japanese philosophy of finding beauty in every aspect of imperfection in nature. The bristles used in each of these cruelty-free brushes mimic the softest part of natural goat hair, while the handles are made using hard maple with a walnut finish, and the ferrule is matte black. These come encased in a compact, travel-friendly biodegradable box, made using 100 per cent recycled materials and printed on with toxin-free ink and biodegradable gold foil. "Best quality makeup brushes, you'll only find in Japan, not Italy or anywhere else. And they are mostly made of real hair. But the best part about our set is that we've mimicked goat's hair and the results have been amazing," Bianca added.
The Wabi Sabi makeup brush set is priced at Rs 14,999 and is available on codebeauty.in.
---
Photo: Code Beauty