Come summer and everyone wants to strut around in sexy swimwear. That's when the unending and unreasonable saga to achieve the perfect beach body begins (sigh). Having grown on an appetite of glossy fashion magazines and FTV, we have always believed that slim bodies equate to beauty. There has been a constant chase to get those washboard abs and toned legs, and alas, if you can't fulfil those #beachbodgoals, you do not have the 'right' to flaunt your physique (yes, this thought process has existed for as long as we can remember). What's more, if you are plus size, you have to compromise with sloppy options that are meant to hide your 'flab'.
Fortunately, there is a shift in mindset today, with a tirade of body-positive advocates spreading the message loud and clear — that every body is a beach body. Women are embracing their bodies just the way they are, and giving it all the love they deserve (boo, body shamers). There are several plus-size influencers all over social media today who wear their curves with confidence (hello, Sakshi Sindwani), and are inspiring a growing community to follow suit.
Having taken notice of the changing times, a few swimwear brands have adopted a more inclusive route today — their offerings are not just functional but sexy at the same time. Here's the best part — these brands have gone mainstream and signed up plus-size models to kickstart a revolution like no other. Remember Janette Tirkey, the plus-sized diva who walked the ramp for Shivan and Narresh's digital show in 2020? There's no denying that we have a long way to go, but hey, it's time to acknowledge this change!
AlsoReads0
"The industry is becoming more inclusive when it comes to offering swimwear for plus size women. Every body is a beach body and it is about time we take every body type into consideration, by providing trendy size options for all. The growing body positive movement and social media influence has brought awakening into the industry resulting in an increase in plus size swimwear," says Esha Lal, Designer and Founder — E.L Swimwear.
With this, let's take a look at some top brands that offer swimwear essentials for plus size women. Don't blame us if you want to hit the beach right away!
Here's where you should look for plus size/body positive swimwear
1. The Beach Company
The Beach Company is India's largest retailer of swimwear, beachwear, and swim essentials, be it swimming goggles, tote bags, and suncare, among other categories. "We acknowledge there is always space for growth as well as improving our offerings. We have been very proactive in trying to work with brands that are inclusive in all aspects of fashion: sizing being a priority," shares Harshad Daswani, Founder — The Beach Company.
They already offer sizes 6 (XS) to 16 (XXL), but are making conscious efforts to increase the offered range; not just for women, but even in the case of menswear.
"This season, we are seeing a huge shift in styling — colour block is being preferred by fuller-figured women. Please bear in mind that given today's consumers, if our product does not offer a balanced trifecta: price, sustainability, and functionality, we will not be able to be at the forefront of the industry. Hence, we pay special attention to even the material inputs from recycled material, and where possible, have sustainable labour practices," he adds.
2. Clovia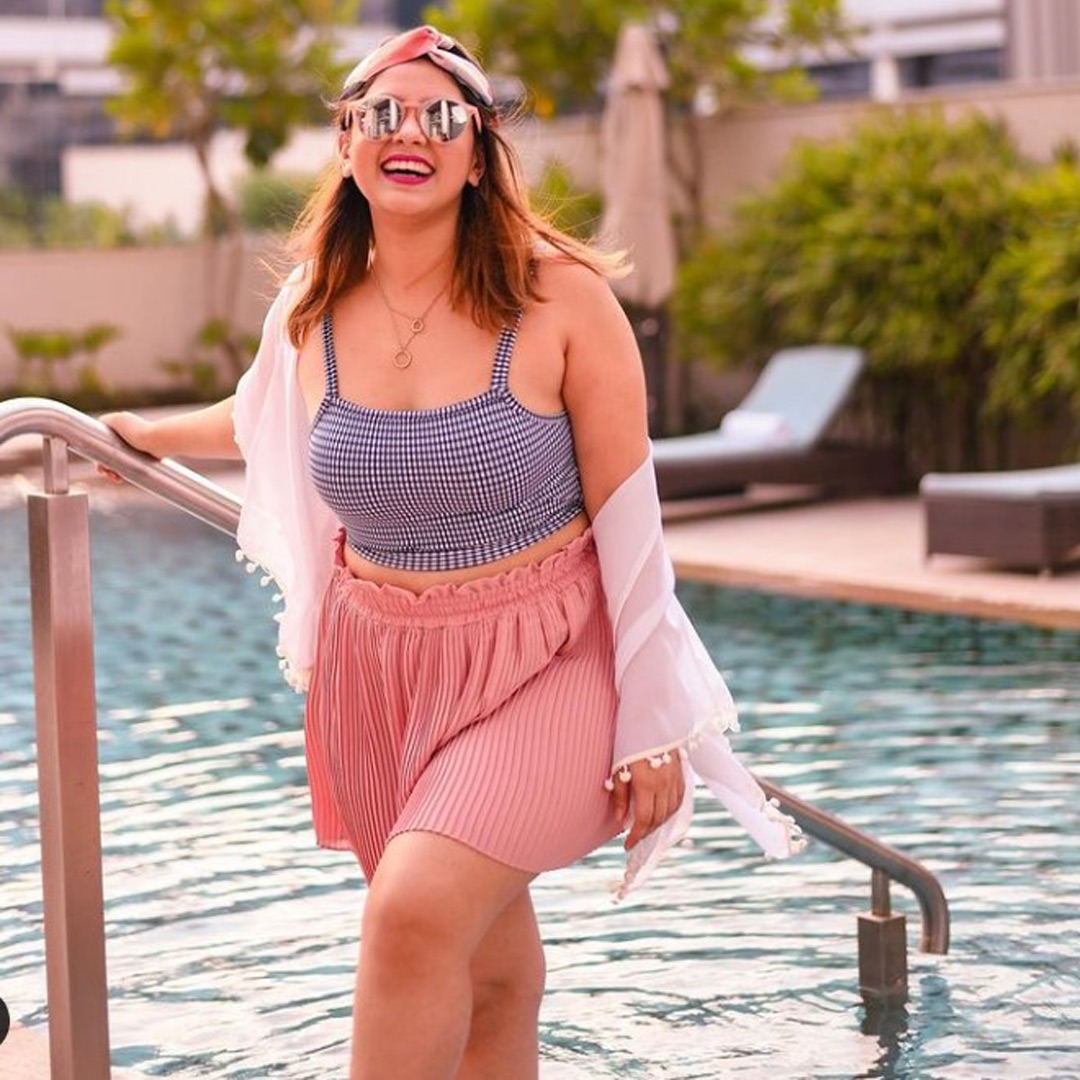 Clovia breaks the myth that sexy is a particular body size, celebrating all shapes and sizes. They offer a classic collection of sexy plus-size swimwear and many other options in 44+ sizes.
"We understand the Indian body type and its problems — that's how we have curated a range that is meant to flatter the curves of Indian women. Gone are the days when curvy girls had to settle for tights/leggings and long oversized t-shirts with minimal style and design available in the market," says Neha Kant, Founder — Clovia, adding that they have a variety of designs, styles, and combinations that prove that plus sizes are nowhere behind in comfort and style.
"With changing times people have started accepting their body type and are not afraid to experiment. Tankini, dress style and high waist are some of the styles opted by those who are plus size. These chic designs are popular in floral, solid, monochrome, and tropical prints. At Clovia, we offer other styles, including bikini, monokini, swim dress, boyleg swimwear, and more," she adds.
3. Parfait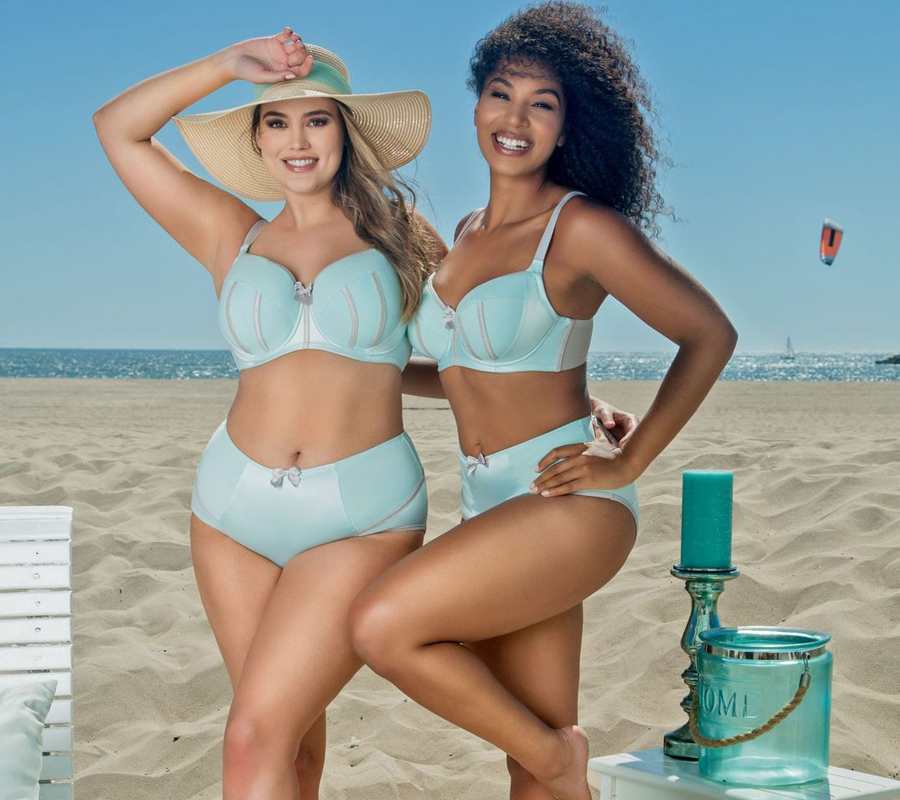 In French, Parfait translates to 'perfect'. This is exactly what this intimate wear brand wants to redefine with its array of offerings. If you are looking for a sexy swimsuit as a plus-size woman, don't forget to check out their offerings that go up to 4XL! Yes, you no longer need to squeeze into those tiny bathing suits, because there's everything for everyone here. The global brand aims to encourage women to embrace their curves and go for pieces that flatter them. Whether you are scouting for colourful bikini tops or bottoms, or a one-piece swimsuit, your search ends right here.
4. E.L Swimwear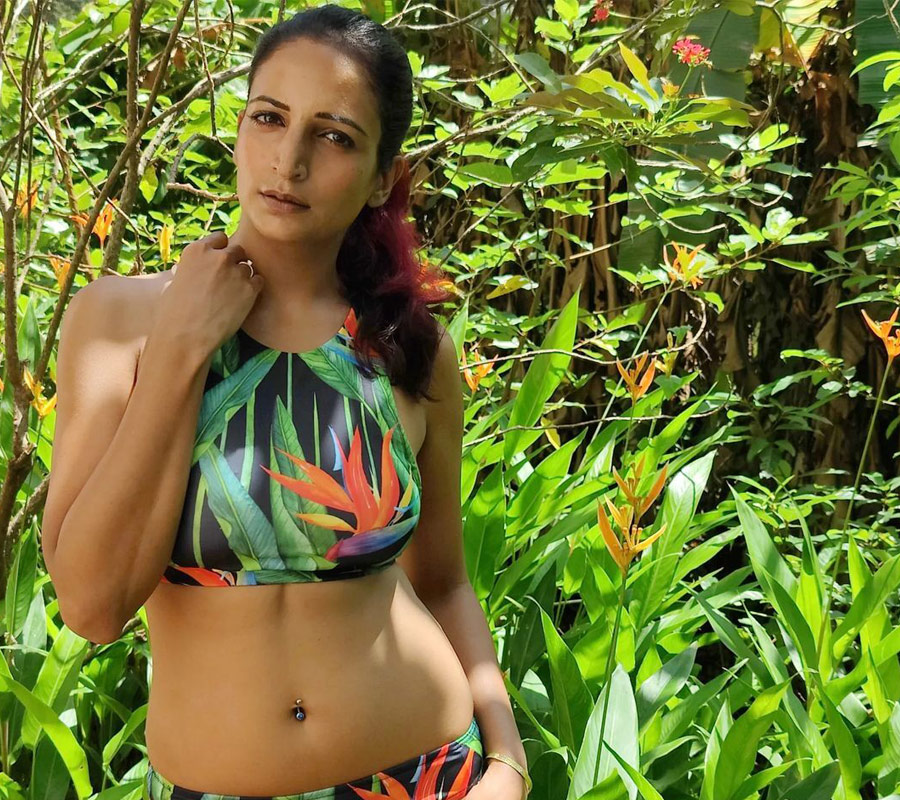 "The plus size customer wants to be included and wants to have all the choices that celebrate their bodies. The swimwear should fit the body and not the other way around. The plus-size customer wants swimwear that's supportive and sexy, and does not have to choose between them. A lot of customers would like something that would be suited for bigger breasts, like something with underwires or more coverage for the rear," says Esha.
Tummy tuckers, high waist bottoms and ruched fabrics can also enhance the silhouette. Swimwear designed with compressive fabric is also great to contour and support the bust. In terms of prints, the designers should provide a variety of options and not only solid colours, she advises, adding that the brand is looking forward to extending its size range in the future. "At the moment, we provide sizes ranging from a size UK6 to a UK14 and we look forward to bringing in more size options," she adds.
Some other body-positive swimwear brands include Verandah, Flirtatious, and The Summer House.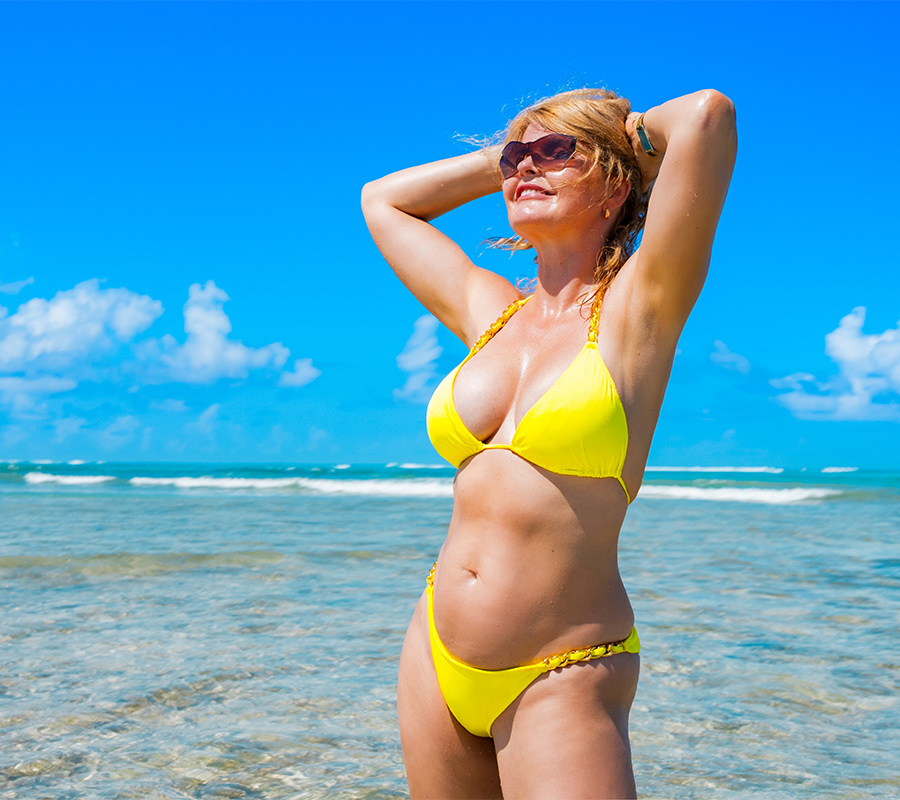 Tips to style your plus size swimwear
"Although we are proponents of every person to wear what they feel comfortable in, using cover-ups such as a light printed sarong or a lace cover-up beach kaftan to glam up your look looks great. We have also introduced a small range of swim skirts that can definitely amp up your look," recommends Harshad.

A sunglass and a hat are a must to add style to your overall look. Also, accessorise your beach book with beaded jewellery, says Neha. "Swimwear styles with gathers and ruching around the tummy can be very flattering. Deep necklines and back can take away all the attention from your concern areas. Stay true to your size, wearing a smaller or a larger size might make you look bigger," she adds.

"The only styling tip I would offer would be to find a style that fits you well and that makes you feel most comfortable and confident, even if it doesn't go with the trends. Find something that celebrates and accentuates your curves," concludes Esha.
Photo: Shutterstock ; Featured brands