The smell of a light and airy fragrance can lift your spirits even during the hottest summer days. Signature summer perfumes with notes of fresh-cut flowers and exotic citrus are instant mood-boosters. These zesty fragrances allow us to be transported to the great outdoors without actually leaving the house. So, here's our list of the fresh, new perfumes that will help you pull in vacay vibes right from your house, with just a single spritz. 
1. Nomade Eau de Parfum Naturelle, Chloé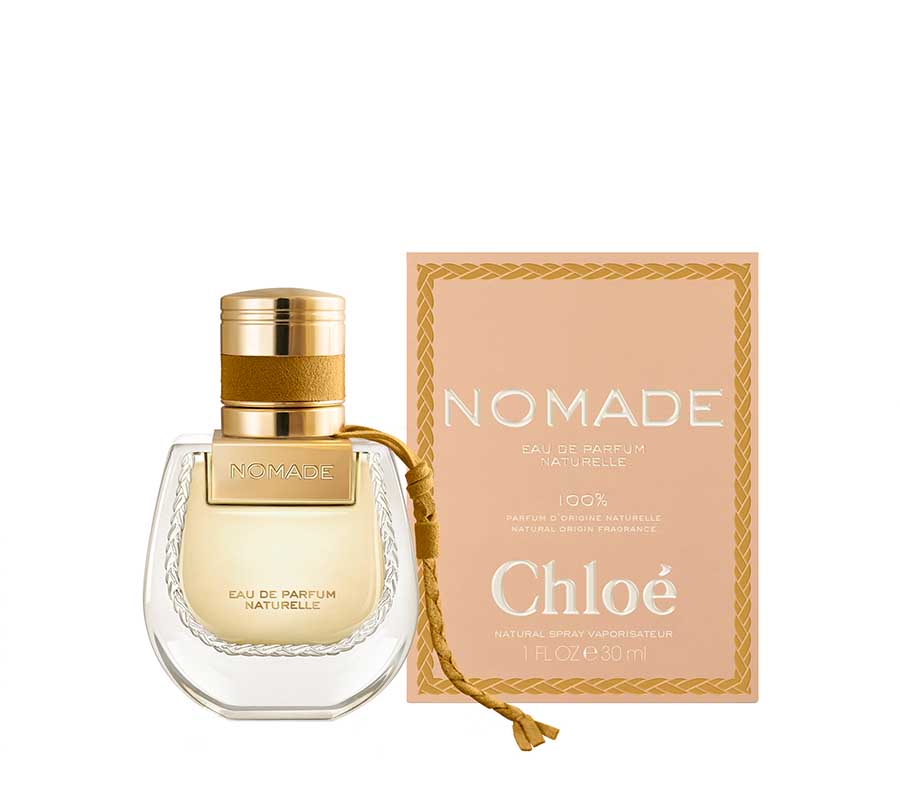 This new iteration of Chloé perfume is vegan and 100% naturally formulated. Featuring a combination of bergamot, jasmine, vanilla, and sandalwood, this perfume is fresh and warm in the aroma. Moreover, recyclable materials are used for both the glass bottle and the outer cardboard box packaging, helping to reduce the environmental impact. The glass bottle also comes in a braid that's tied around the neck. 
2. Oath Her, Ajmal Perfumes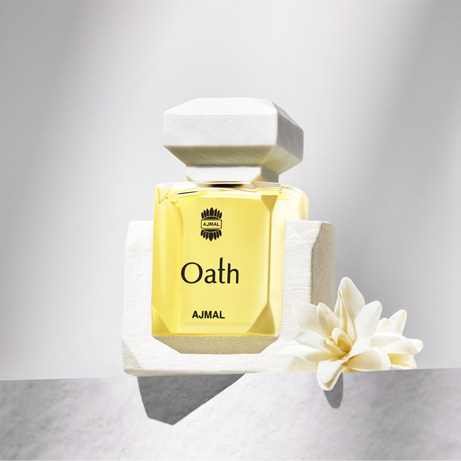 Fresh florals and zesty citrus notes are back to lighten our moods for summer. A sublime fragrance debut comes from the house of Ajmal Perfumes titled Oath Her. This is a zesty and fruity fragrance with notes of bergamot and apricot and a floral mix of orange, tuberose, and lily. The fragrance is light and airy which is perfect for a summer date night.
3. Perfect Intense, Marc Jacobs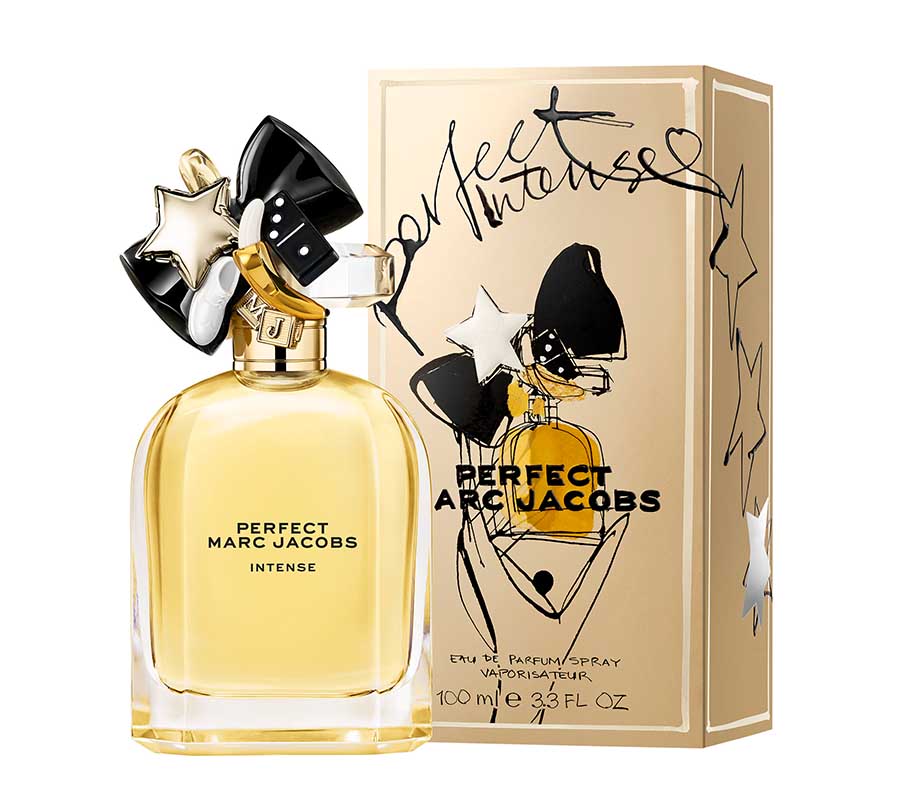 From the house of Marc Jacobs, this new fragrance is formulated with notes of daffodil, jasmine, almond and sandalwood. It leaves behind a whiff of warm, floral while the classic black and gold bottle is adorned with a charming, bow-like cap. 
4. Scents Of Jade, Jade X Naso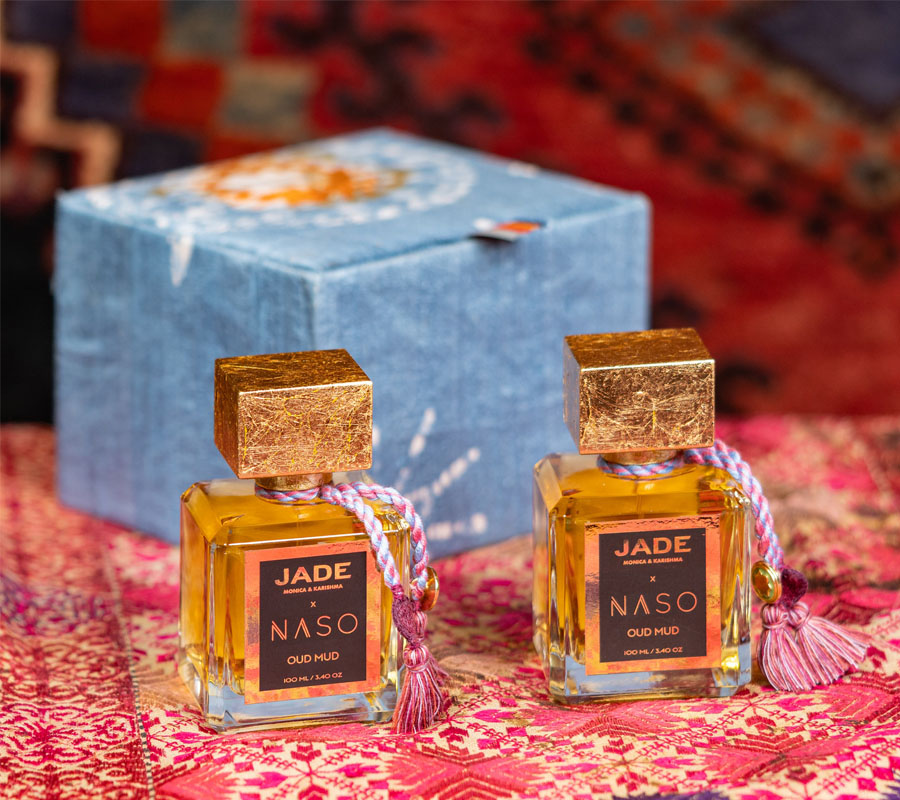 In a new collaboration, fashion met beauty for a new fragrance line, Scents of Jade. Couture brand JADE by Monica & Karishma collaborated with green perfumery label NASO Profumi for this sensorial experience that includes two special scents: Oud Mud and Pepper Wood. The woody note in the latter has a faint hint of cedar, while the strong, zesty aroma of Oud Mud brings to mind the Indian monsoon. The range has a collection of perfumes, candles, and pocket scents.
The scents are available at all JADE by Monica & Karishma stores in Mumbai, New Delhi, Hyderabad, and Los Angeles; and online at Naso Profumi.
5. CK Everyone, Calvin Klein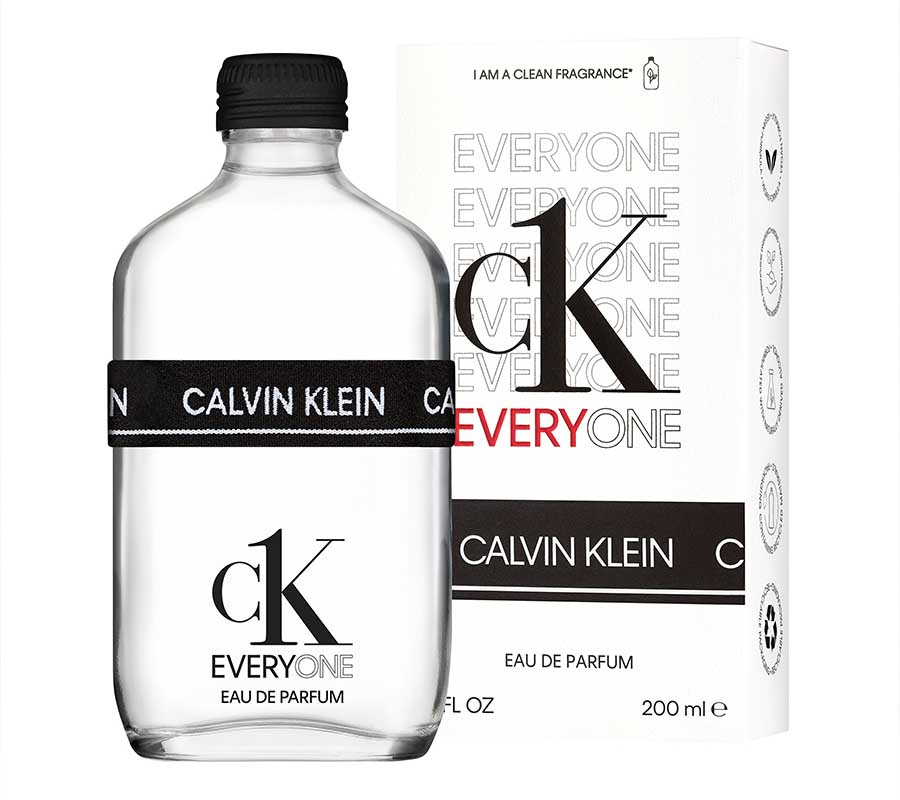 Calvin Klein's new CK Everyone is a genderless scent. It is also vegan and eco-friendly with 79 per cent naturally-derived ingredients. Its packaging and bottle contain recycled materials as well. This gender-neutral perfume has a clean, fresh and citrusy scent with notes of organic orange oil and cedarwood base. In addition to being a bold tribute to individuality, this is also the brand's first clean fragrance. 
6. Santal Safran, Maison De Fouzdar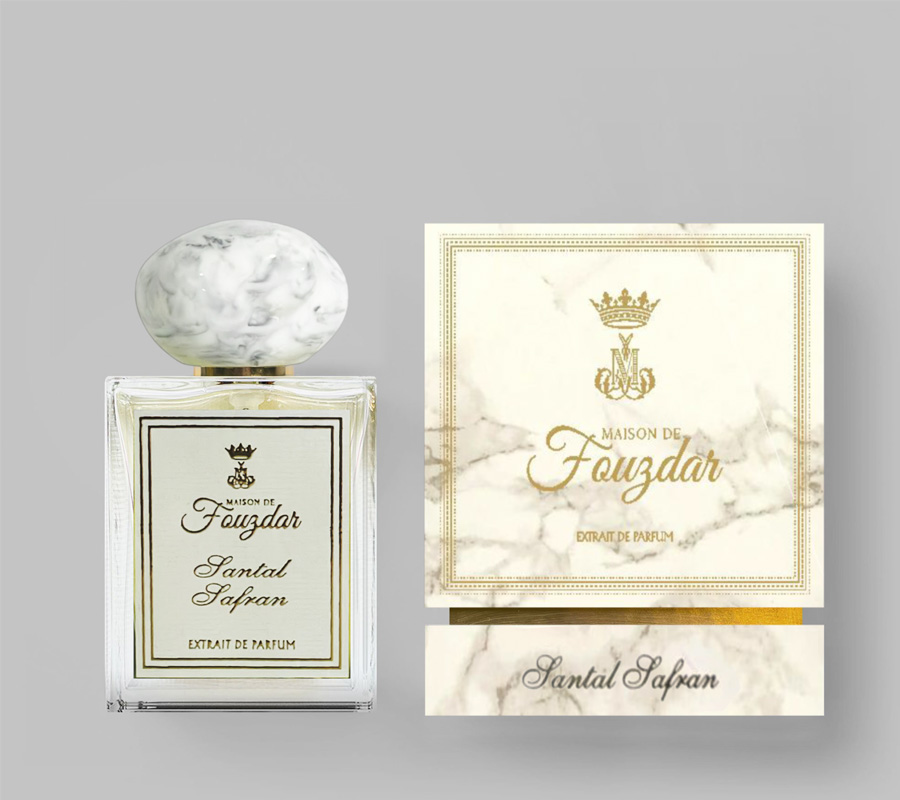 Founded by Dimple Fouzdar, Indian perfumery brand Maison De Fouzdar creates gender-fluid fragrances based on emotions and memories. This niche perfumery has come with a new launch called Santal Safran. It's primarily a sandalwood perfume featuring the rare red sandalwood and a mix of musk and Iranian saffron. The enigmatic perfume has a rich scent that is said to last for over 12 hours.
7. Organic Fragrances, Anahata Organic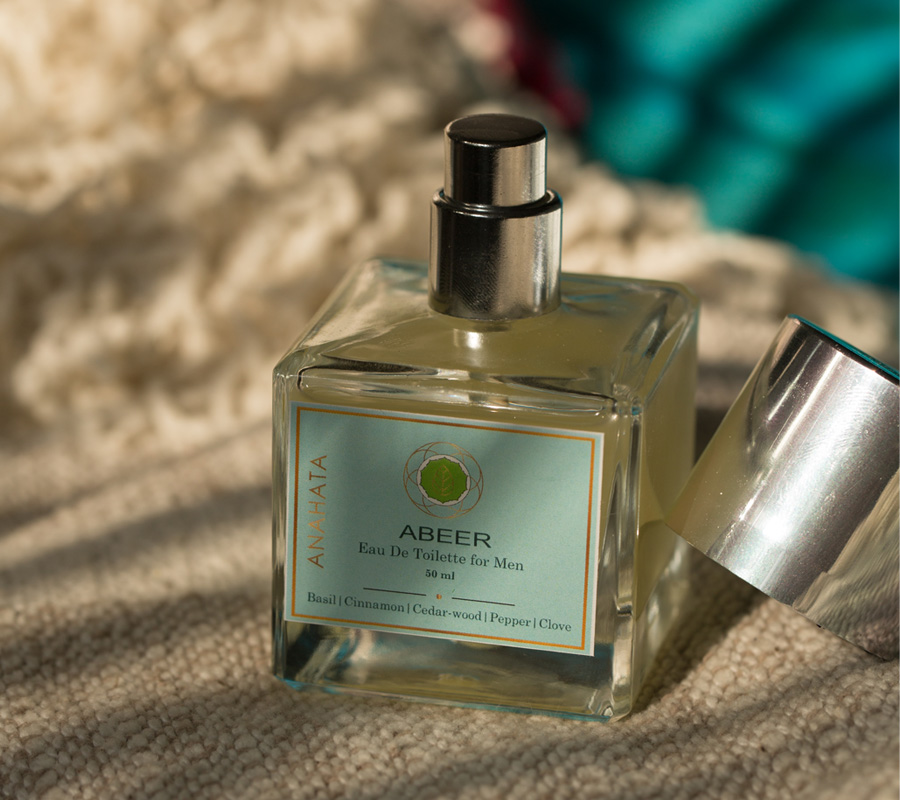 Organic lifestyle brand Anahata Organic has recently launched a range of organic fragrances for both men and women, which is formulated with a tincture of oils, spices, roots, and flowers. The perfume range has six different fragrances that are made without using any harmful synthetic perfumes or phthalates and are all a blend of natural oils.
8. NOX, SKINN By Titan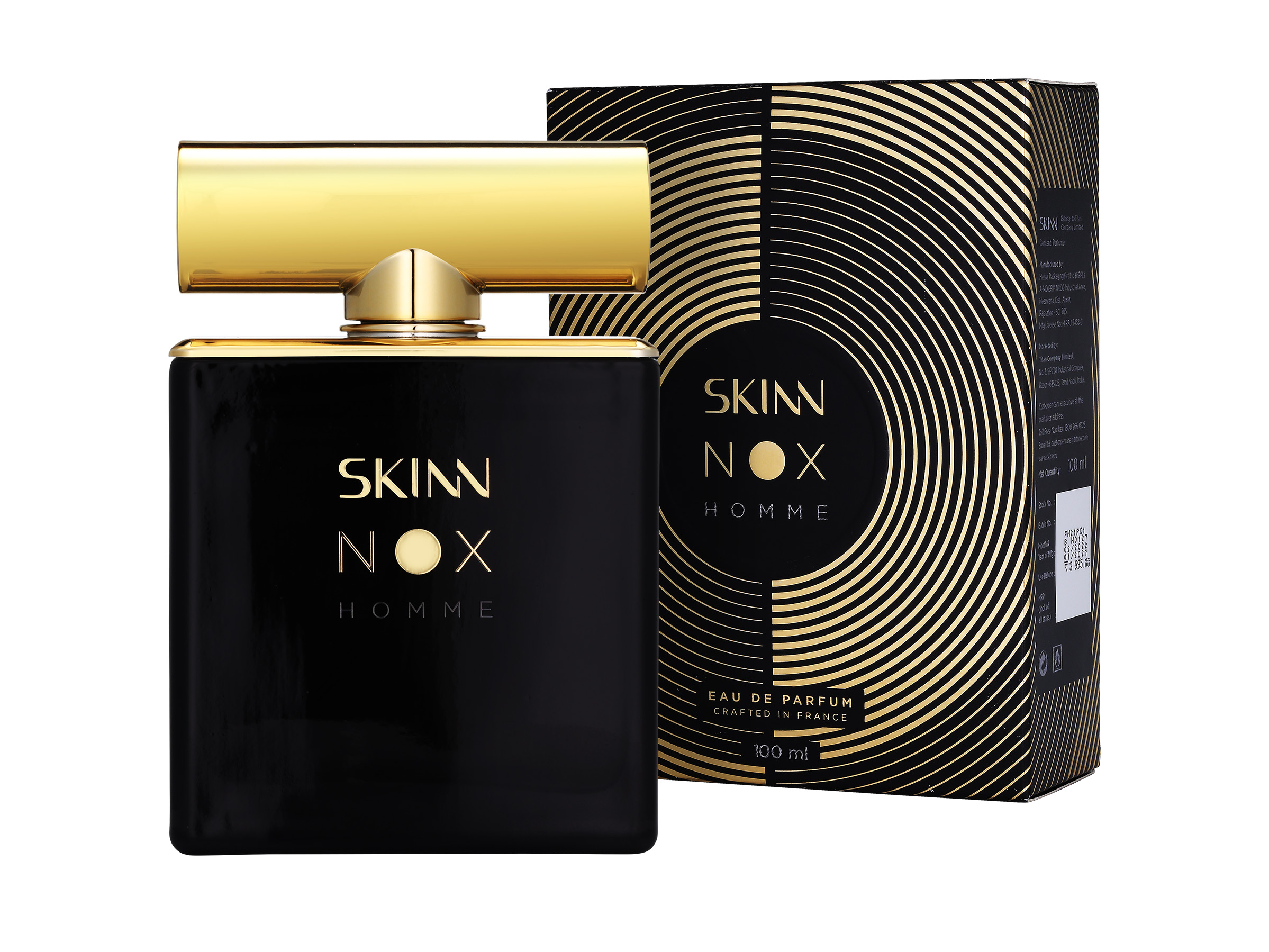 NOX comprises of two variants – NOX Homme and NOX Femme. The men's fragrance is formulated with saffron, patchouli and decadent vanilla, leaving off a spicy and warm fragrance. Its counterpart, NOX Femme is a lush fragrance with rich rose and ambery notes. Both the perfumes are crafted by internationally acclaimed master perfumers, Jordi Fernandez and Dalia Izem.
Photo: Shutterstock; featured brands