To celebrate the upcoming party season, we are looking forward to playing with a bunch of new cosmetics that are fun, colourful and exciting. While we cherish our carefully researched collection of makeup products, there are always new products that catch our eyes. Be it a liquid glitter eyeshadow or a coloured liquid eyeliner in a fresh shade, why limit yourself to old trends?
Whether you're attending a party or just hanging out at home sipping your favourite wine, you'll love wearing these newly launched makeup products. So, indulge in these fresh makeup drops to lift your mood:
1. Liquid eyeliner kits, POPxo Beauty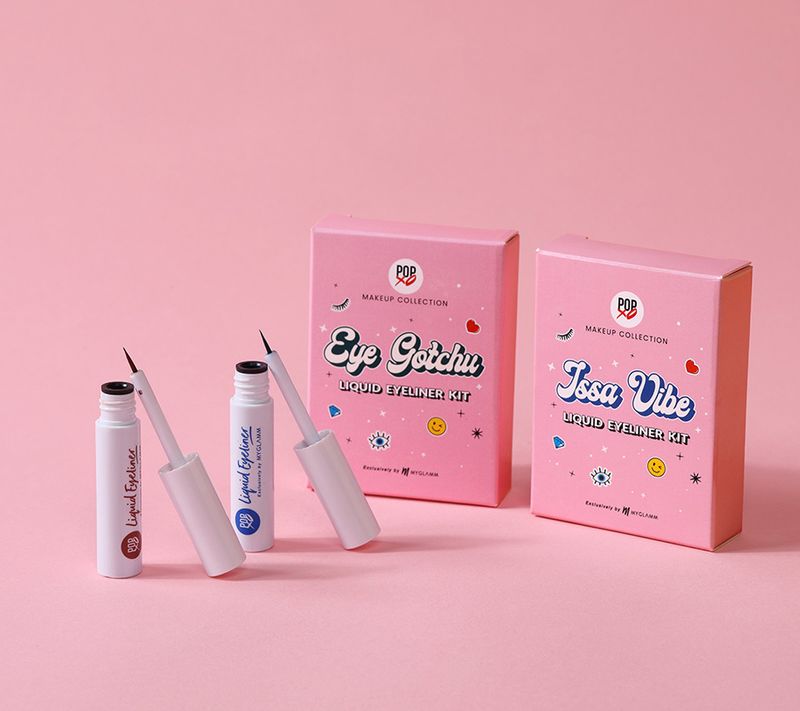 Beauty brand MyGlamm's offering, POPxo Beauty's newly launched liquid eyeliner kits might just be your next favourite liquid liner. The two new eyeliner kits called Issa Vibe and Eye Gotchu have stunning shades like blue, pink, red and more. Whether you want to create a bold look, keep it sassy or just add a pop of colour to your eyes, these eyeliners are a must-have to create the kind of drama you like. Additionally, it glides on smoothly, letting you do your glam without any skipping or feathering. Note, however, that it takes two to three coats to get that intense level of pigmentation.
Available here
2. Plumping lip gloss, Typsy Beauty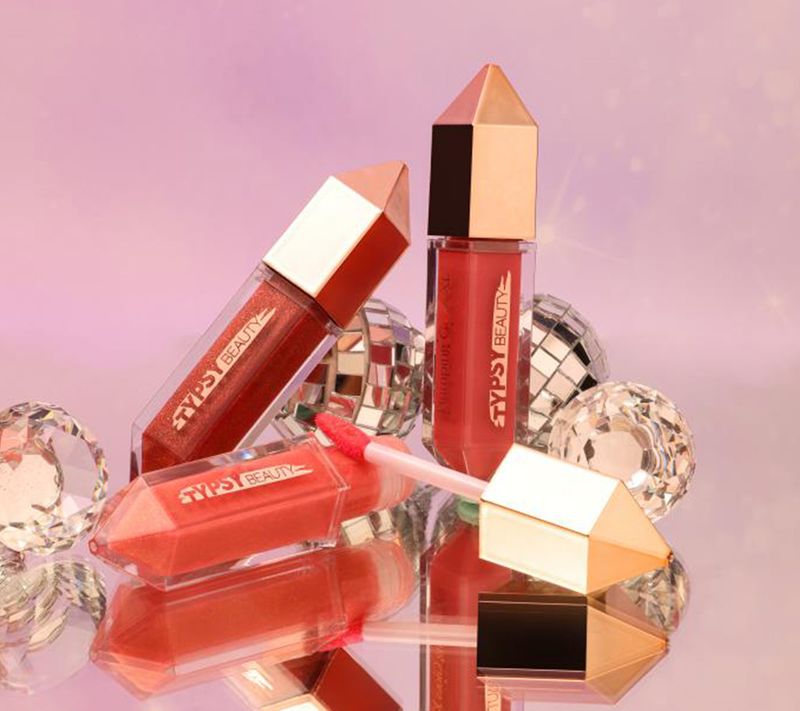 Applying lip gloss is simple and can easily be done on the go for that glam look. Homegrown beauty brand Typsy Beauty has launched a lipgloss range of five shades in two formats – shimmer and solid. This paraben-free and vegan formula is infused with peptides and botanical extracts from the 'kiss me quick' flower. Moreover, it is lightweight and hydrating. Wear it alone or pair it on top of your favourite lipstick for a look that'll wow either way. Plus, we'd be remiss to mention that its formula is also non-sticky.
Available here
3. Disney Villains 7-Day Set, MakeUp Eraser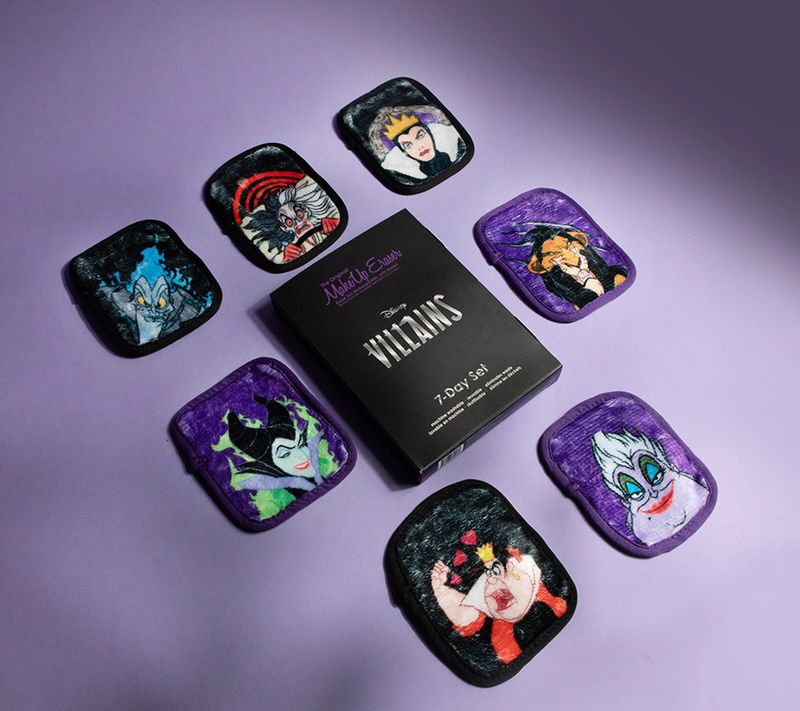 Removing makeup has always been hassle-free and uncomplicated with makeup removal towels from MakeUp Eraser. What's interesting is that these new 7-day pack designs inspired by the villains from Disney movies work with just plain water. You don't need to invest in cleansing oils or gels. They use tiny hair-like fibres that feel the softest and absorb all the dirt, makeup and oil accumulated in your pores. They are machine washable, reusable and can last for years. It makes them a much better alternative to regular makeup wipes which are not reusable.
Available here
4. Prime sublime primer, SUGAR Cosmetics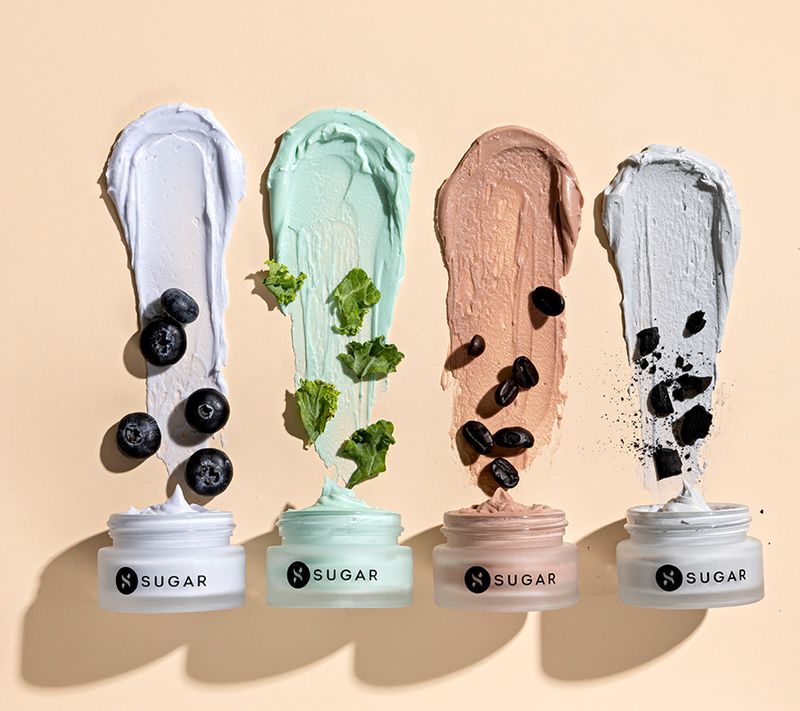 Face primers are definitely the unsung heroes bridging the gap between makeup and skincare routines. Available in four variants, SUGAR Cosmetics' newly launched face primers come with a lightweight, cream-blend texture. Further, the primers are infused with the goodness of superfoods like kale, blueberry and avocado along with actives like hyaluronic acid, niacinamide and more. From glow-boosting and hydration to tackling open pores, dullness and uneven skin tone — the four different variants are designed to tackle various skin concerns.  What's best is that it smoothens the look of skin right away without sacrificing hydration — and all you need is a pea-sized amount.
Available here
5. Illuminating primer drops, Kay Beauty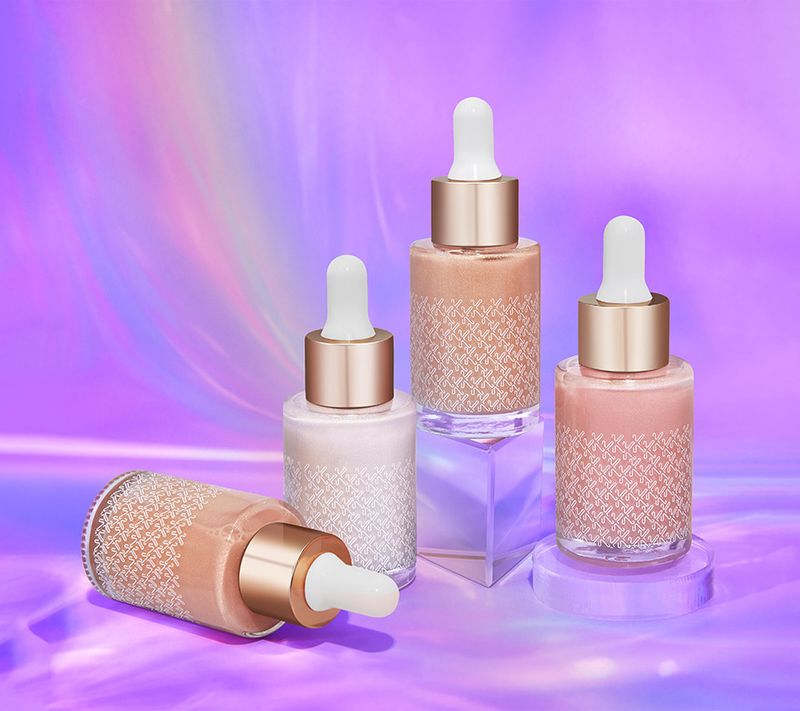 Actor Katrina Kaif's beauty brand Kay Beauty has a new product launch. The multi-tasking liquid primers launched by the brand promise to give your skin a super luminous look and a natural glowy base, offering a smooth canvas for makeup application. Lightweight and super blendable, these primer drops are available in four showstopping shades, ideal for all skin tones. The primers focus on creating an illusion of a 'lit-from-within' glow that promises to last all day long and give your skin a smooth finish.
Available here
6. LIT lip and cheek rouge, MyGlamm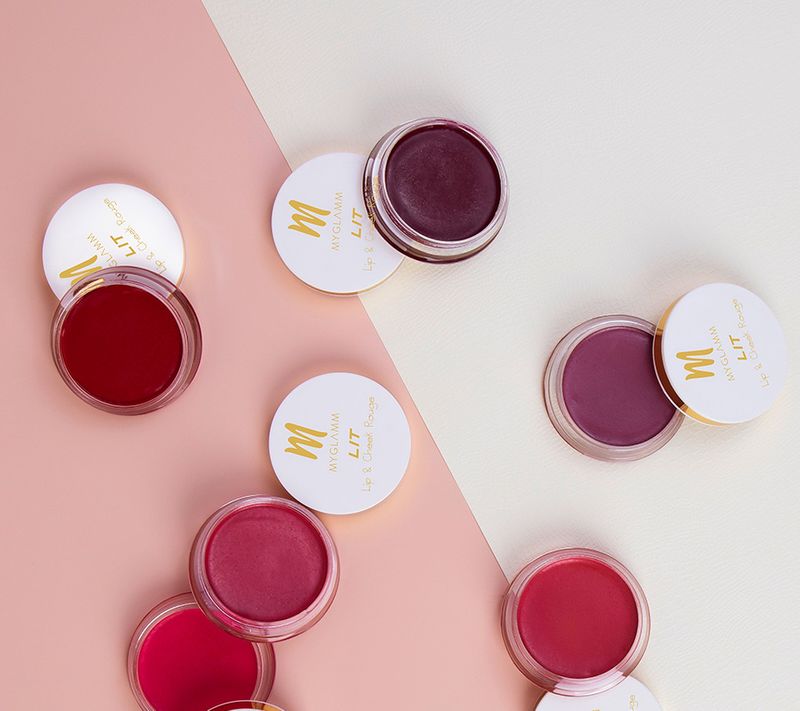 MyGlamm has launched six different shades of lip and cheek tints. Crafted with the goodness of shea butter, cocoa seed butter and vitamin E, the multitasking formula is said to keep your skin hydrated and nourished. The tints look pigmented and have a cream-like texture. Rich shades of raspberry pink to burgundy allow for an easy natural flush.
Available here  
7. Tinted lip balms, The Lip Balm Company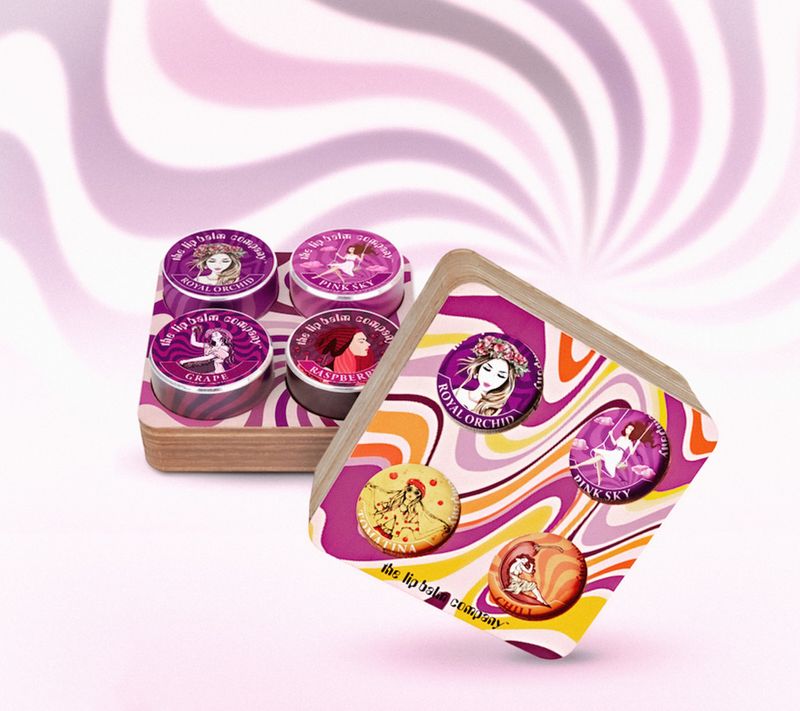 Investing in nourishing lip balm during the winter is a necessity. This range of tinted lip balms launched by The Lip Balm Company might be your solution. The lip balms are said to be crafted from plant extracts without any mercury or lead content which is commonly seen in most synthetic-based lip balms or the cochineal dye is obtained from insects. It offers nudes, purple-pinks and red-orange tints.
Available here 
8. Pinky Goat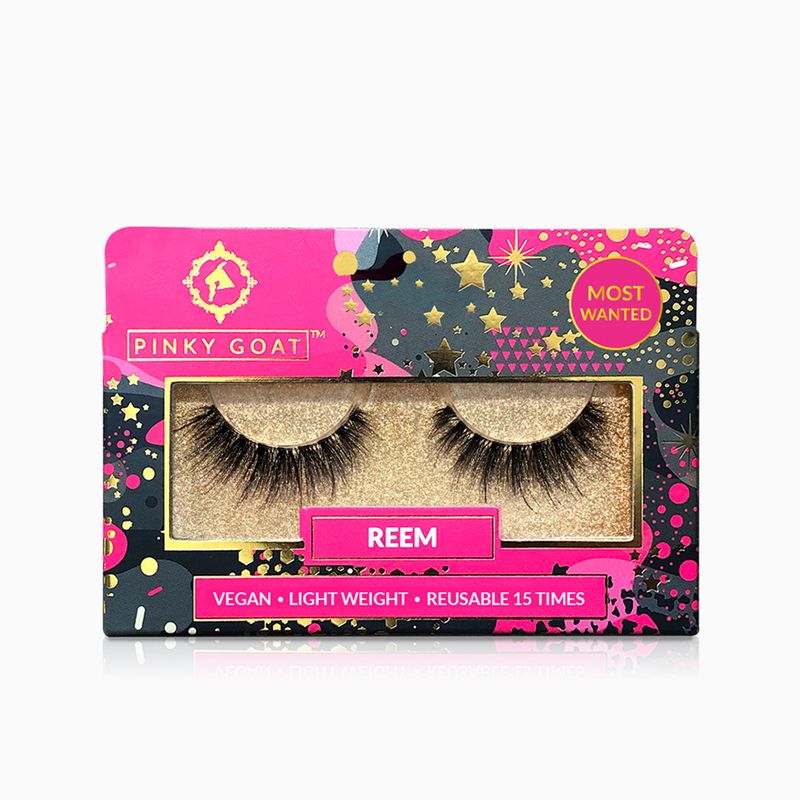 International eyelash brand, Pinky Goat marks its foray into India. The eyelash brand is known for having amazing lash styles which are handmade, reusable and vegan. Even the lash glue formula is fast-drying and enriched with castor and chamomile oils with long-lasting staying power.
Available in stores of Enrich and SS Beauty
9. Glitter nail polish collection, Plum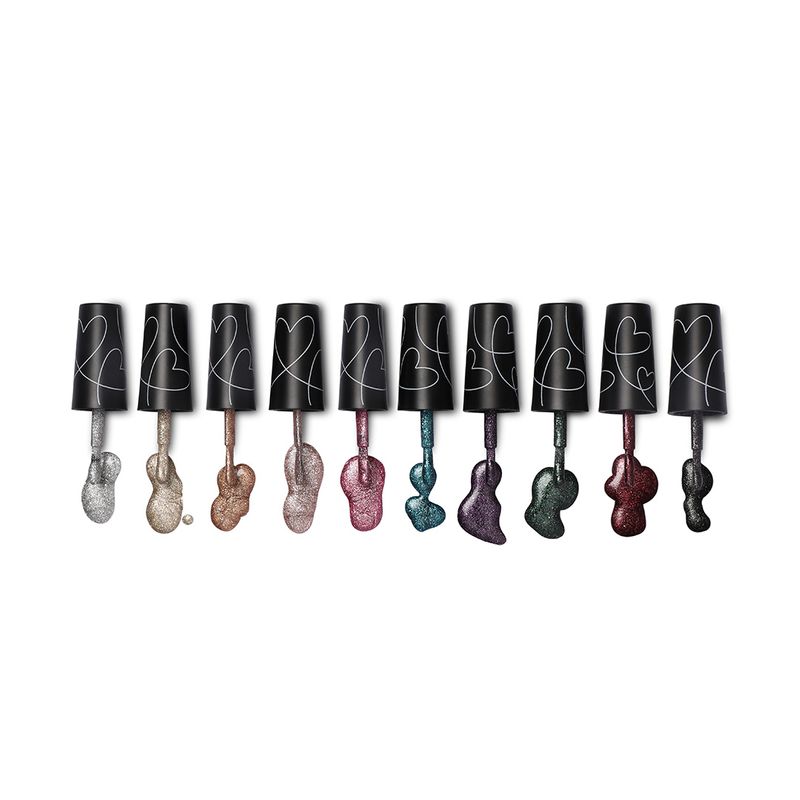 Vegan beauty brand, Plum launches their new glitter nail polish collection with a 3D finish, infused with pearls and glitters in 10 different shades. Moreover, the formula is chip resistant and non-staining. It is further enriched with the richness of avocado oil to strengthen brittle nails and keep them healthy.
Available here 
---
Photo: Shutterstock; Featured Brands