Many aspects of the world are revolutionising at a pace that's beyond the understanding of one and all. But what's evolving even more expeditiously is the landscape of the beauty industry — across the globe, and closer to home. Unlike a decade back, there's not just some but a slew of offerings for every kind of beauty consumer today — be it a minimalist, an extremist or a conscious one. Speaking of conscious shoppers, in particular, there is a truckload of products under every '-free' bracket, from cruelty-free to gluten-free and even toxin-free or preservative-free. Products that fall into the "preservative-free" classification usually thrive on the fact that they're free of parabens. And, the demand and supply for such products have been increasing to an all-time high. Why? Parabens have been subjected to a whole lot of backlash in recent times and have been touted as absolute villains for your overall health, thanks to some claims and research works. Let's investigate if the murky ingredient is really that bad.
What are parabens?
"Collectively placed under a group called p-hydroxybenzoate esters based on their chemical structure and properties, parabens aka paraben esters are among the most widely used and studied preservatives in personal care," shares Dr Renita Rajan, celebrity dermatologist and founder, RENDER Skin & Hair. Simply put, parabens are preservatives used widely in the beauty and cosmetic industry to — as the name suggests — preserve the product and increase its shelf life.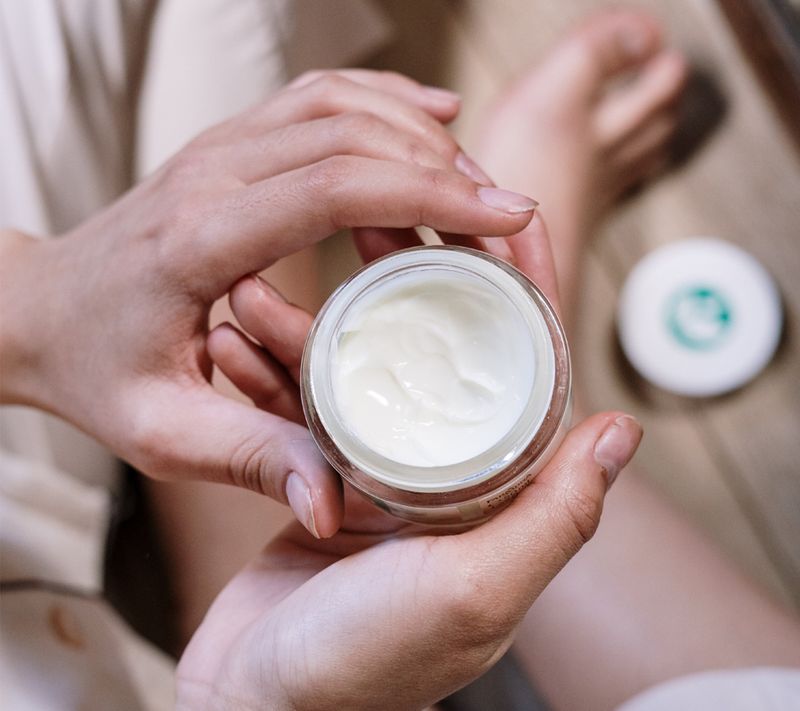 Also seen on labels by the names of methylparaben, ethylparaben, propylparaben and butylparaben, the preservative has managed to bag extremely mixed opinions. "They are ubiquitous and pretty much everywhere. Even if you test water, you will find parabens in it," affirms Dr Kiran Sethi, founder, Isya Aesthetics and author of Skin Sense. "They are used as preservatives in beauty products to protect against microbial growth," reinstates Meghna Asher, co-founder, Juicy Chemistry. Elaborating on that, Dr Rajan explains, "This is because many beauty products contain a fair amount of water, and this water attracts microbial organisms like fungi and bacteria. As they can be very harmful to consumers (if their products are infected or contaminated), preservatives are a de facto requirement for any product with more than 5% of water content – which is most products."
Are parabens hazardous?
The answer isn't simple. While some studies in the past two decades have thrown light on the menaces linked to parabens, some have also declared them as the least-sensitising preservatives. Mixed opinions, we told you. 
"Parabens are thought to be harmful because they are endocrine disruptors and have been found in breast tissue; so although not proven, it is possible they may cause endocrine-related or hormonal issues," believes Dr Sethi. On the other hand, Dr Rajan takes cues from research and says, "Parabens were once thought to be allergic. However, this is not the case anymore. In fact, in 2019, the American Contact Dermatitis Society declared parabens as the 'Non-Allergen' of the year, allaying fears about their allegedly high allergenic potential." 
Keeping that aside, one can't deny that parabens do have the potential to penetrate through the upper layer of your skin. "The newer issue is about the potential possibility of endocrine disruption," notes Dr Rajan. "The endocrine impact is yet to be very well understood. It is still not understood how (and which) other factors upregulate or downregulate paraben's impact. We don't know if, say, person A is more vulnerable than person B, based on their genetic traits or family history of a particular problem, typically breast cancer. This is some information that we need to look at in the future, to understand who should, if possible, specifically avoid parabens and how," adds Dr Rajan.
So, are paraben-free products the way to go?
"If it is possible to avoid parabens and replace them with agents that have no known effect on endocrine systems, then why not!", exclaims Dr Rajan. "However, parabens have a very good safety record as preservatives. So I wouldn't say a complete no to parabens. As a personal rule of thumb, I usually don't mind parabens in wash-off products like face washes, or in products that are used in a short contact form, over smaller areas of the body."
While parabens are definitely not amongst the most-recommended league for your skin and hair, one must acknowledge that other preservatives could be even more perilous. "Paraben-free products may have formaldehyde-derived preservatives, which to my mind may even be worse than parabens, so be careful," warns Dr Sethi.
Talking about the on-ground situation of parabens in beauty, Dr Rajan informs, "There are clear set limits for paraben use. Staying within these limits has not been found to be harmful to humans, based on the EU and FDA guidelines. Roughly, the safe limit for combined input of a paraben is between 0.4 to 0.8 per cent in a product, depending on different country guidelines."
On how Juicy Chemistry manages to ace its paraben-free promise, Asher reveals, "A majority of our formulations are made in such a way so as to ensure that they stay contamination-free for nine months without the presence of any preservatives. This is possible through anhydrous formulations, alkaline soaps that do not provide a conducive environment for microbial growth, toning mists made using steam distillation ensure zero contamination and hot-process products that ensure zero contamination." She adds, "Just because something is paraben-free doesn't mean it's safe. There are other metrics that need to be looked at. If your skin is allergic to an ingredient, it doesn't matter if the product is paraben-free or not, your skin will certainly react to it. Ultimately, consumer awareness is of of paramount importance. We all need to research ingredients and conduct patch tests before using products."
---
Photo: Shutterstock; Pexels