As we enter the month of May, we also inch closer to fashion's biggest night of the year, the Met Gala. The event makes a triumphant return this year in comparison to last year, which was an intimate do because of Covid-19 restrictions. It looks like when it comes to Met Gala 2022 there will be no limits to how big, bold, and bejewelled the evening's looks are going to be. 
But, what makes the Met Gala a must-watch, opulent affair? Well, let's find out…
What is the Met Gala all about?
The annual event witnesses the presence of big names in fashion, music, and arts all together in one place in an effort to raise money for the Metropolitan Museum of Art's Costume Institute in New York.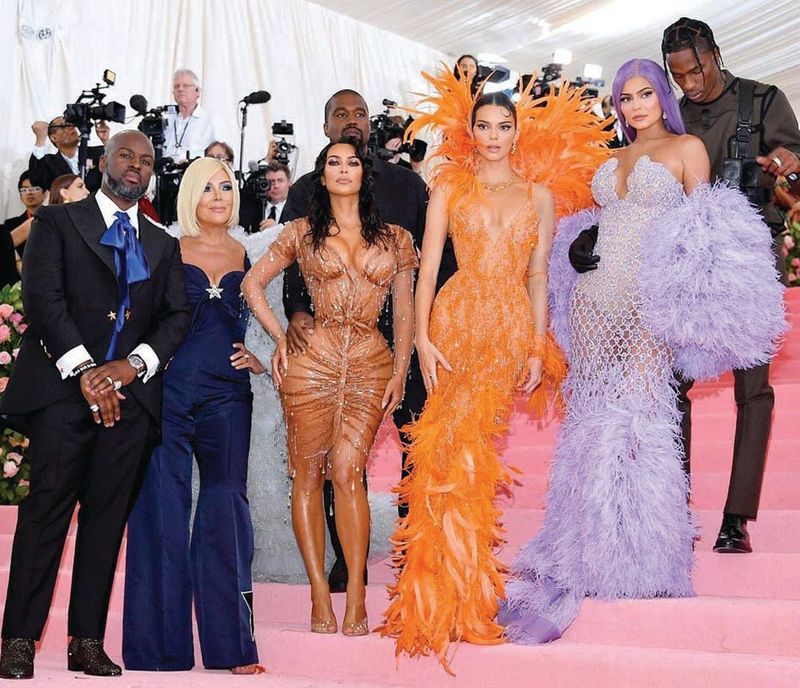 The historic Met Gala dates back to 1948, when it was started by renowned fashion publicist, Eleanor Lambert to raise funds for the then newly-founded Costume Institute. However, the event changed into a social gala when Vogue's editor-in-chief Diana Vreeland started associating with the event as a consultant. She turned the typical charity event into a social affair with different themes for each year. From Diana Ross and Elizabeth Taylor to Elton John, Cher, and Jackie Kennedy—some of the West's most iconic names have graced the Met Gala red carpet, and they still do! In 1996, the gala was even attended by Princess Diana, who wore a head-turning slip dress from Dior by iconic designer John Galliano.  
Fashion's first lady Anna Wintour took over the Met Gala as chairwoman in 1995, overseeing the benefit and its guest list. During her reign, which still continues, staffers from fashion magazine Vogue help out with the arrangements.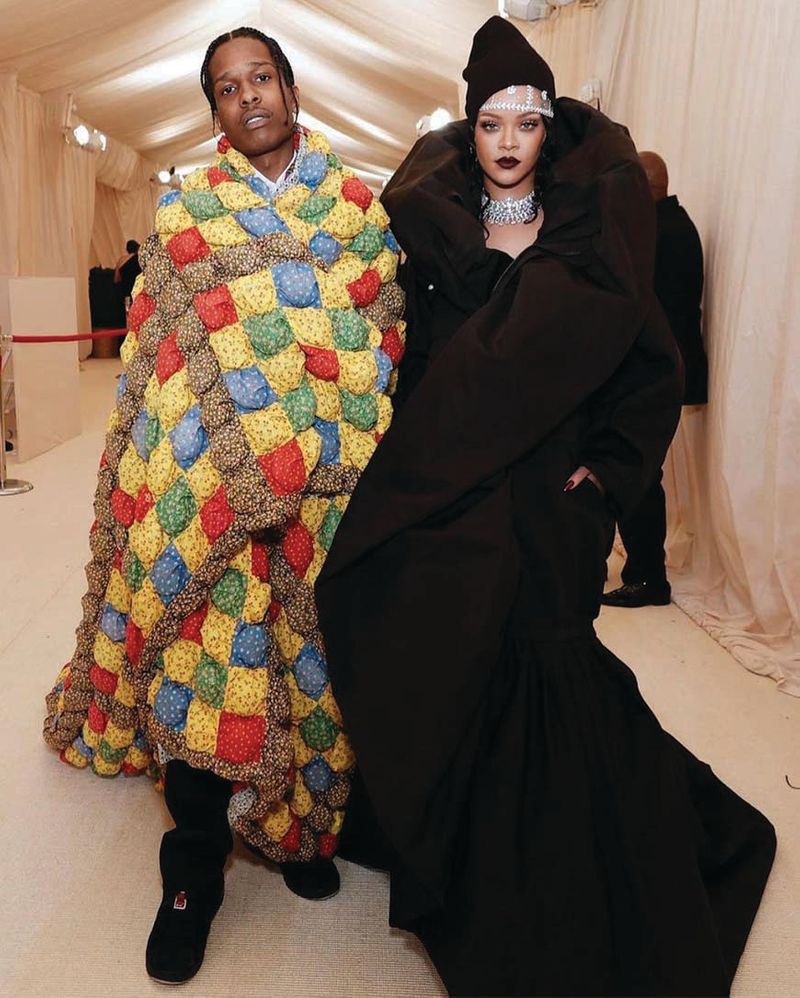 Even though the Met Gala might seem like another star-studded fashion event with dramatic costumes, the event has been able to preserve and archive designers' historic designs that speak volumes about the history of fashion. 
What does it take to attend the Met Gala?
While red carpet pictures are spread far and wide, the party itself remains somewhat of a mystery. The guest list of the gala is often a diverse mix of celebrities, designers, socialites, and politicians. Back when it started, a ticket to the Met Gala cost $50 and by 1999, it increased to $3,500. According to a report in Women's Wear Daily, by 2016, solo ticket prices cost $25,000 and a table for 10 could be purchased for $250,000. 
Mostly, it's always the designers and brands purchasing the tables for the celebrities they are assigned to dress. But each attendee, especially those who walk the red carpet, has to be approved personally by the event's chairwoman: Anna Wintour. 
According to Forbes, the Met Gala raised $13 million in 2018 and $15 million in 2019. Whereas in the last two-and-a-half decades, more than $200 million have been raised from this single event.
Highlights of Met Gala, 2022:
An extension of Met Gala 2021, this year's event revolves around the theme 'In America: An Anthology of Fashion'. According to Vogue, this year's theme is meant to be "a historical retrospective exploring the development of American fashion to present a thoughtful homage to American history, including the Gilded Age." Think late 19th-century sartorial edits with high neckline gowns, sumptuous satins, and corsets. If you love the fashion from series like Downtown Abbey and Bridgerton, you are going to be in for a vintage visual feast at the Met Gala. 
This year's festivities will be co-chaired by American actor Regina King, power couple and Met Gala enthusiasts Blake Lively and Ryan Reynolds, as well as the Hamilton creator Lin-Manuel Miranda. The co-chairs will be joining the honorary co-chairs—CFDA (the Council of Fashion Designers of America) president and designer Tom Ford, Instagram head Adam Mosseri, and of course Anna Wintour herself.
Who will attend Met Gala 2022?
While the final list of celebrities walking the red carpet at the Met Gala will be revealed only at the time of the event, the internet has gone wild with speculations about who will attend.
If the reports are to be believed, style icon Zendaya will not be attending this year's Met Gala. It is also being predicted that pop star Rihanna will be giving it a miss too. 
However, pop stars Katy Perry and Megan Thee Stallion and Euphoria star Sydney Sweenie will be attending the event. It would be Sydney's first Met Gala event. Rumour also has it that Taylor Swift will be making her return to the Met Gala after a long hiatus. 
Other possible attendees include the Kardashian-Jenner family, Justin and Hailey Beiber, Billie Eilish, Olivia Rodrigo, Kristen Stewart, the Hadid sisters, Timothee Chalamet, and Harry Styles. Bollywood actor Deepika Padukone is also said to be one of the attendees this year, wearing Louis Vuitton. 
Indians at Met Gala?
Over the years, Met Gala has been an event extensively attended by the powerful people of the West. However, for the last three years, actors Priyanka Chopra and Deepika Padukone have been paving the way for Indian celebrities at this iconic event.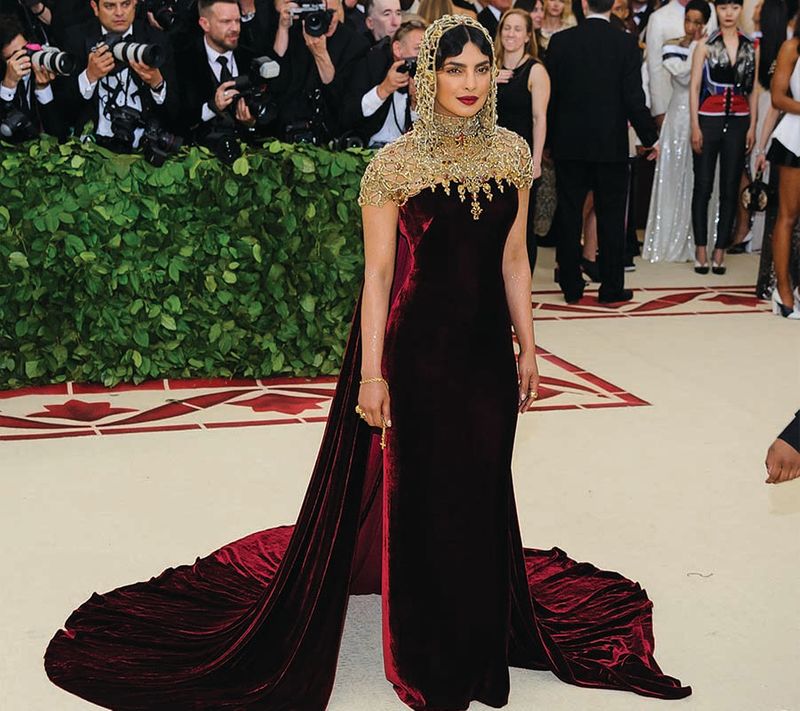 In 2017, Priyanka Chopra made her Met Gala debut wearing Ralph Lauren—her iconic trench coat dress came with a long, long train. She also attended the event in 2018 and 2019 wearing Ralph Lauren and Dior respectively.
In 2017, Deepika Padukone also made her debut wearing a silk gown dress by Tommy Hilfiger. In 2018, she chose a ravishing sculptured red gown by designer Prabal Gurung. However, it was her 2019 costume that made the most noise—when she stepped out looking like a modern-day Barbie wearing a Zac Posen creation.
Other notable Indian attendees include Isha Ambani (2017 and 2019) and Natasha Poonawala (2018 and 2019).
Where to watch Met Gala 2022?
Like the rest of us folks, if you are not attending the Met Gala in person, the event will be live-streamed on Vogue's official website. This live stream will be hosted by TV personality LaLa Anthony, actor Vanessa Hudgens, and fashion journalist Hamish Bowles. It is also said that a special Met Gala live stream will take place on TikTok as well.
The stream will kick off at 6 PM, eastern time on 2nd May (i.e. 3:30 a.m. IST on 3rd May) and will be broadcast across all of Vogue's digital platforms, including Instagram, Facebook, and Twitter. 
As always, the Metropolitan Museum of Art in New York City will once again be a place of sartorial history. 
---
Photo: Shutterstock