The Oscars are one of the foremost players when it comes to 'red carpet' fashion and this time around, it was no different. Stars with their fantastical ensembles were armoured in Hollywood glamour—some of them donning risqué styles. All the glitz and glamour were back at this year's 94th Annual Academy Awards. 
As appealing as all of the show-stopping looks were, some were definitely more celebratory, while others were like a breath of fresh air. From classic chic to bright and bold looks—we scouted the best-dressed stars who were hard to miss. 
1. Megan Thee Stallion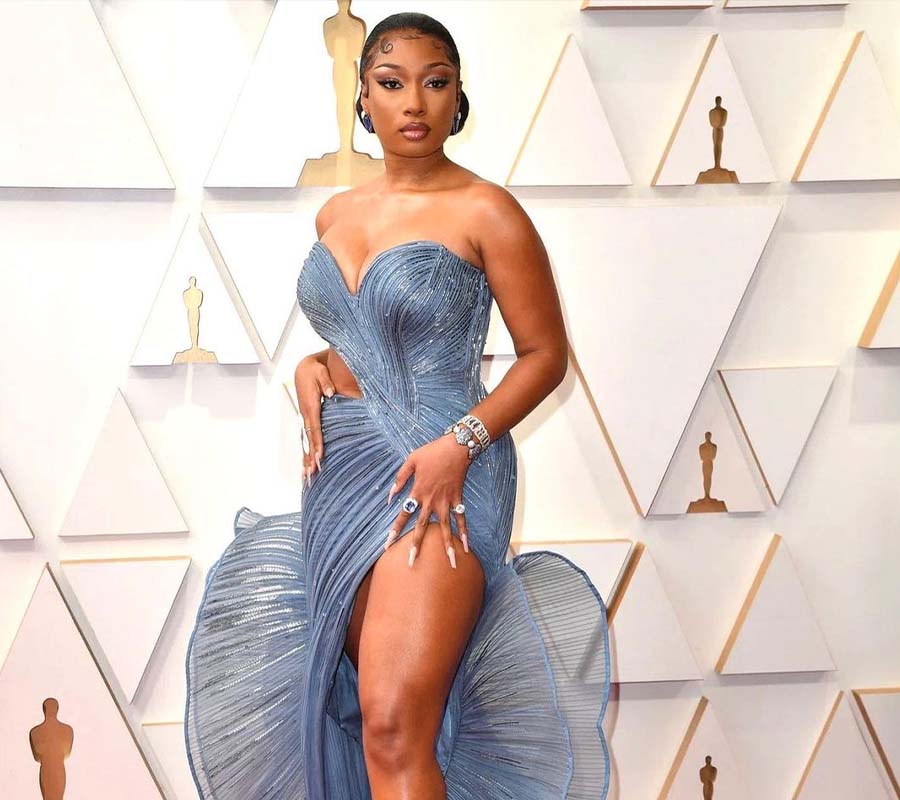 American rapper Megan Thee Stallion made her Oscars debut wearing a sculpted gown designed by none other than the Indian master couturier Gaurav Gupta. Wearing a crystal-encrusted silvery-blue gown that featured a plunging sweetheart neckline and a ruffled trail with the designer's signature sculpting design, the rapper was the definition of good red carpet drama. She opted for sparkling towering heels and dainty diamond jewellery that added extra sheen to her look. 
2. Kristen Stewart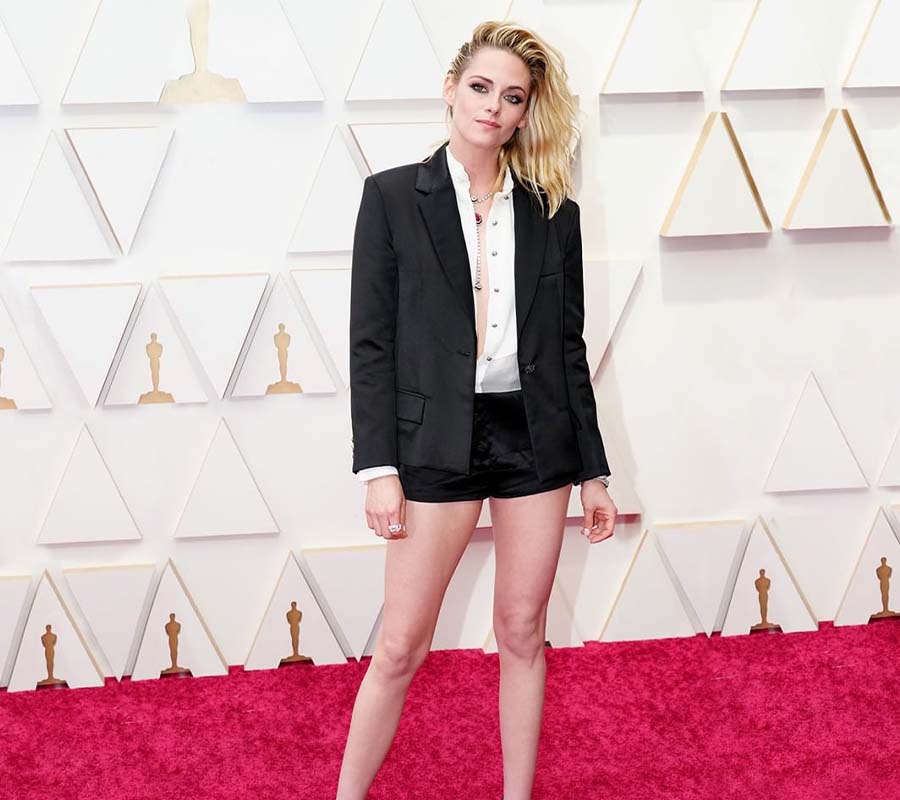 Trust actress Kristen Stewart to make red carpet history. She was seen in a pair of Chanel hot pants with a tuxedo jacket, a silk shirt, and a pearl necklace dropping elegantly down her neck as an accessory—her look screamed 'rock and roll' vibes. Shorts at the Oscars is definitely groundbreaking!
3. Lupita Nyong'o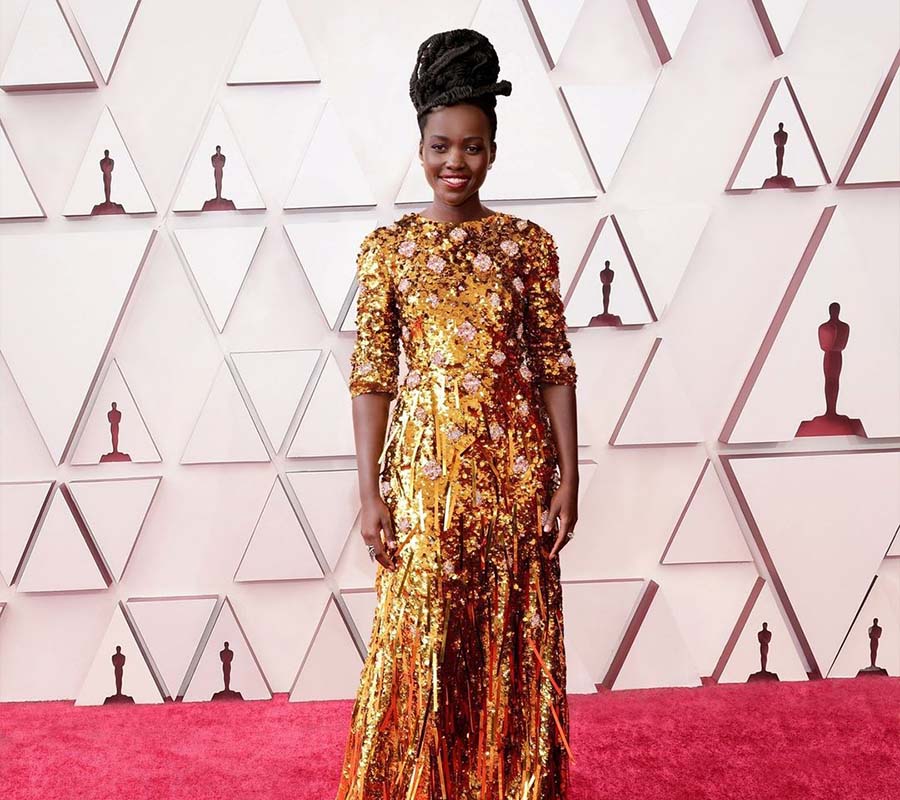 Although actress Lupita Nyong'o's jaw-dropping reaction to Will Smith-Chris Rock frenzy has been making rounds on the internet—and has become the fodder for multiple memes online—for us, it was her dazzling golden Prada dress that stole the show. Her evening dress, embellished with sequins, paillettes, and beaded bloom bursts was nothing short of show-stopping. She made her look work even more by matching it with a mesmerizing textured updo.
4. Jessica Chastain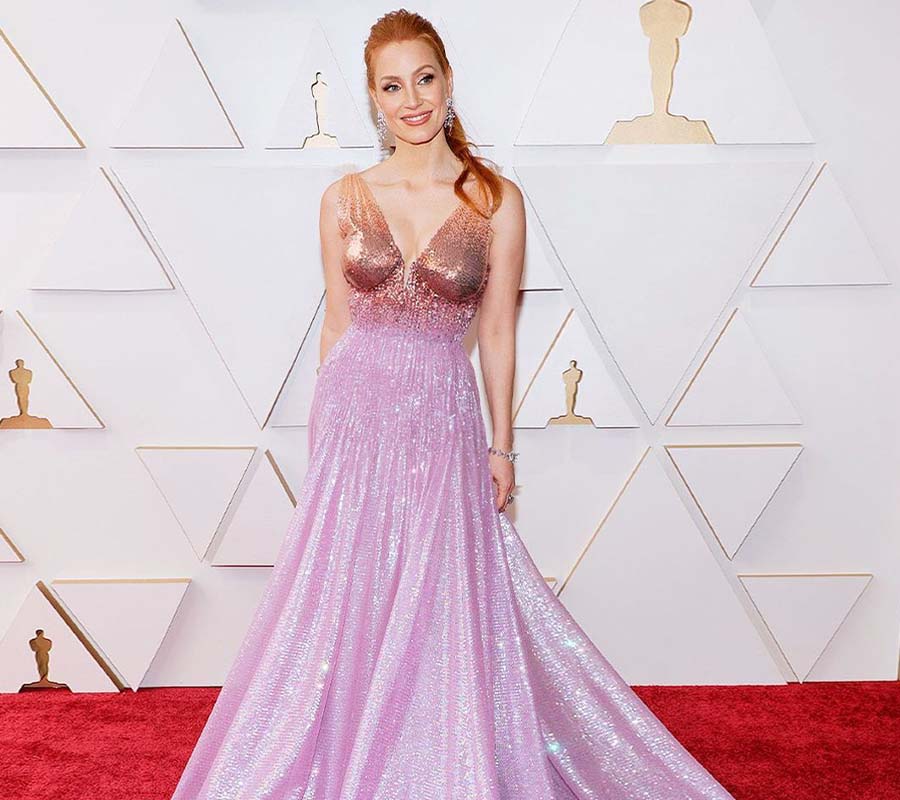 Winner of "Best Actress In A Leading Role" for The Eyes of Tammy Faye, actress Jessica Chastain was a vision to behold on the red carpet in a Gucci tulle gown embellished with sequins and an organza ruffled hem. She looked like a pastel dream with the lavender-coloured ruffles and metallic sequinned bodice.
5. Timothee Chalamet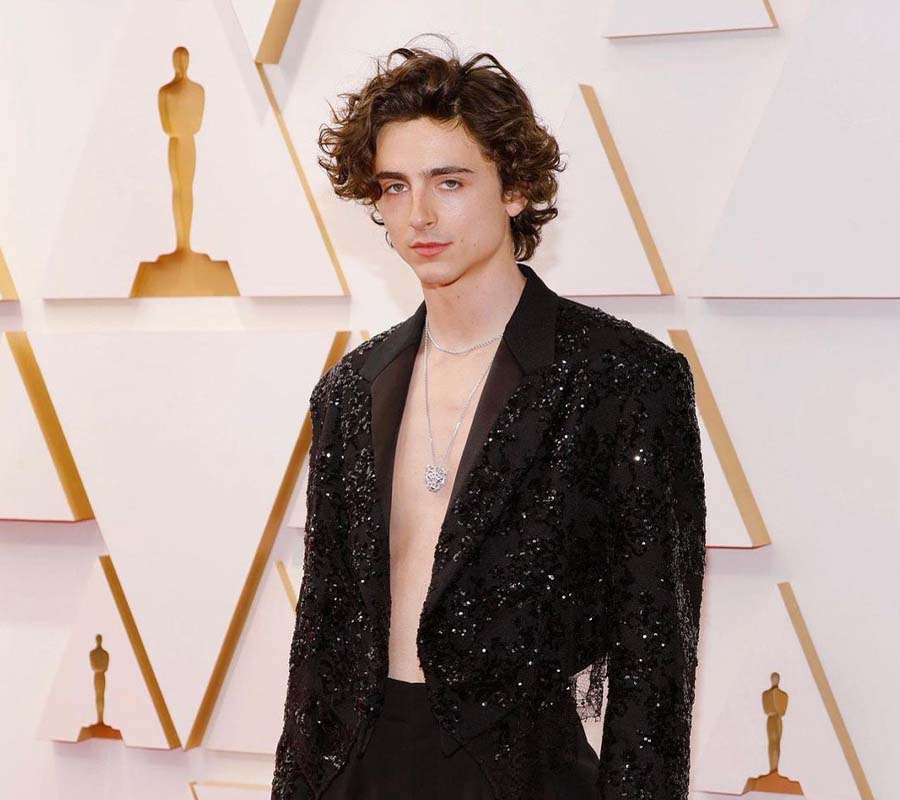 How do you make a classic suit stand out on the red carpet? The best-dressed man on the red carpet, Timothee Chalamet chose a sequinned, cropped blazer with lace trim by Louis Vuitton and wore it with nothing underneath. With black tapered trousers, black boots, and dangling jewellery, the Dune star's penchant for high fashion didn't go unnoticed. 
6. Zendaya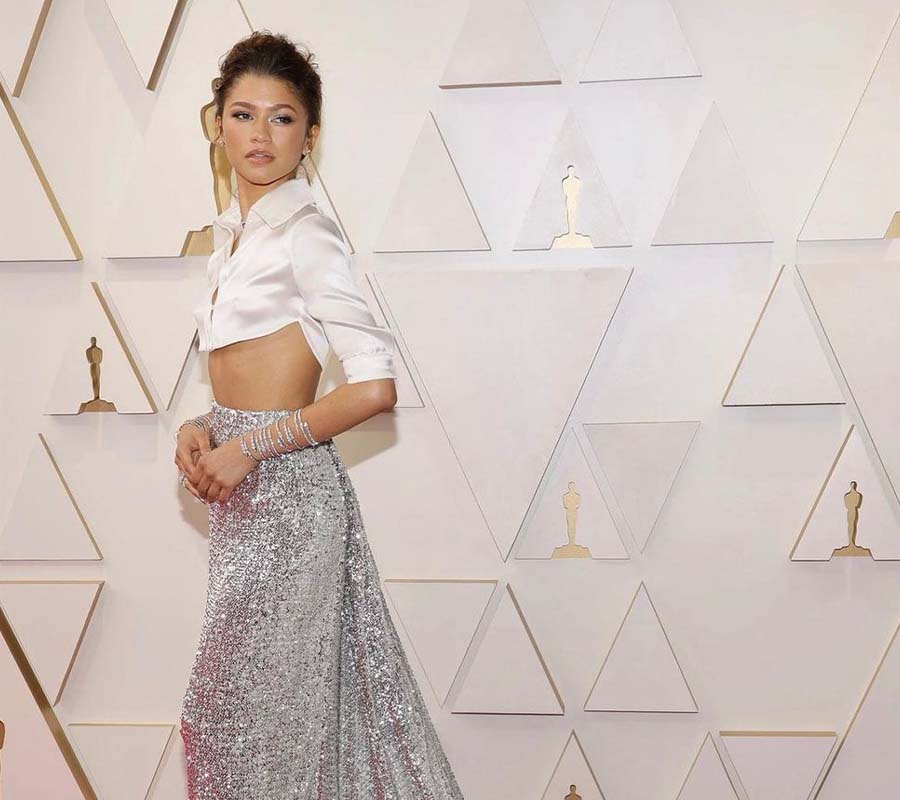 The Oscars' red carpet is proof that minimal, statement pieces are actually the ones that create headlines. Who knew that a simple shirt would be Oscar red carpet-worthy? Continuing to be the star of every red carpet she graces, Zendaya went for a head-to-toe Valentino ensemble with a silk white half-shirt and shimmery silver skirt. To accentuate it more, she went for diamond bangles that went up to her forearms and a snake-like diamond necklace.
7. Vanessa Hudgens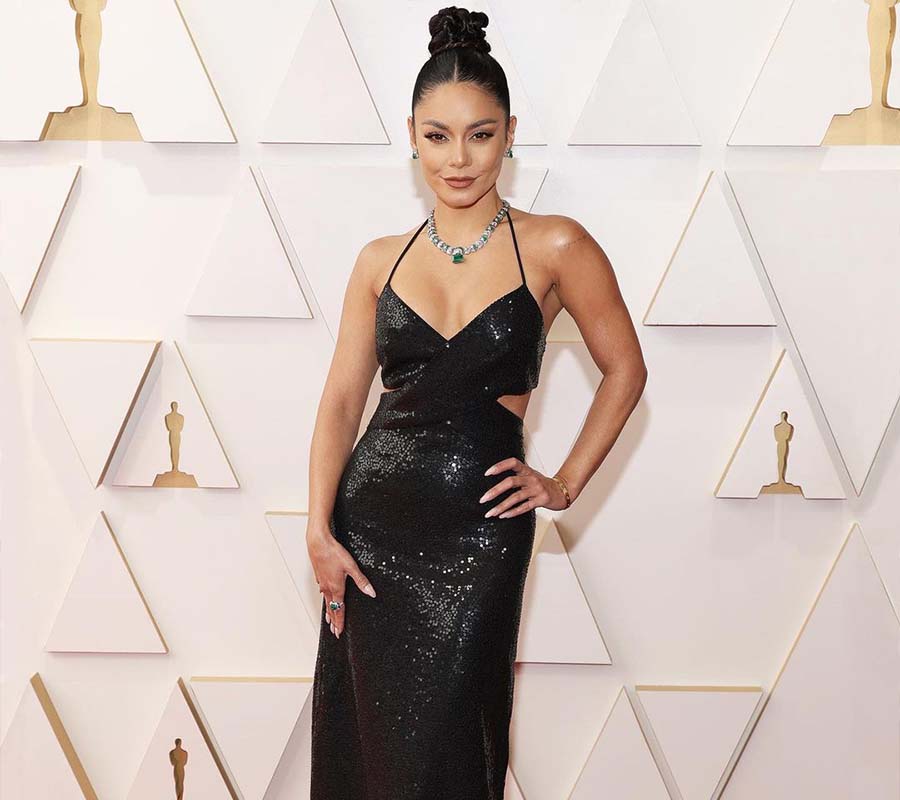 The Oscars pre-show co-host, Vanessa Hudgens went for a sleek and timeless red carpet look—a strappy Michael Kors evening dress with sequins and cutouts on the side. Opting for a modern Audrey Hepburn look—her gorgeous emerald jewellery added an elegant touch, while her intricate hair updo made the look even more impactful. 
8. Alana Haim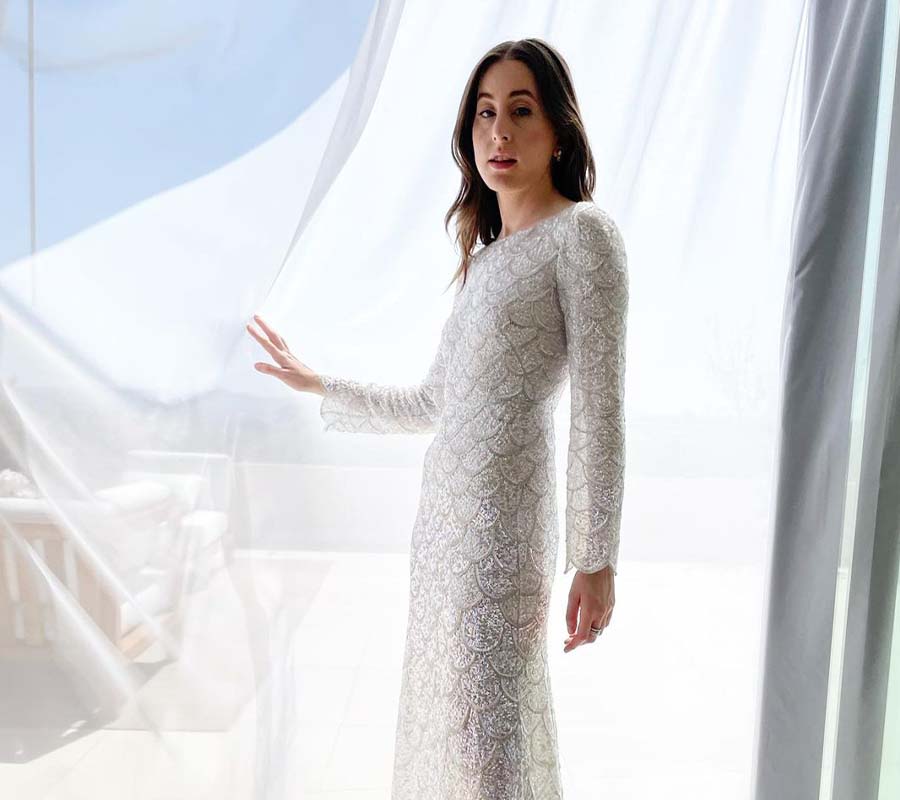 Subtle elegance and angelic was definitely the memo for the Oscars red carpet for actress Alana Haim, who chose a pristine ivory mermaid dress from Louis Vuitton. A long-sleeved gown with a scalloped pattern made with sequins and intricate embroidery made the Licorice Pizza actor look impeccably elegant. 
9. Nicole Kidman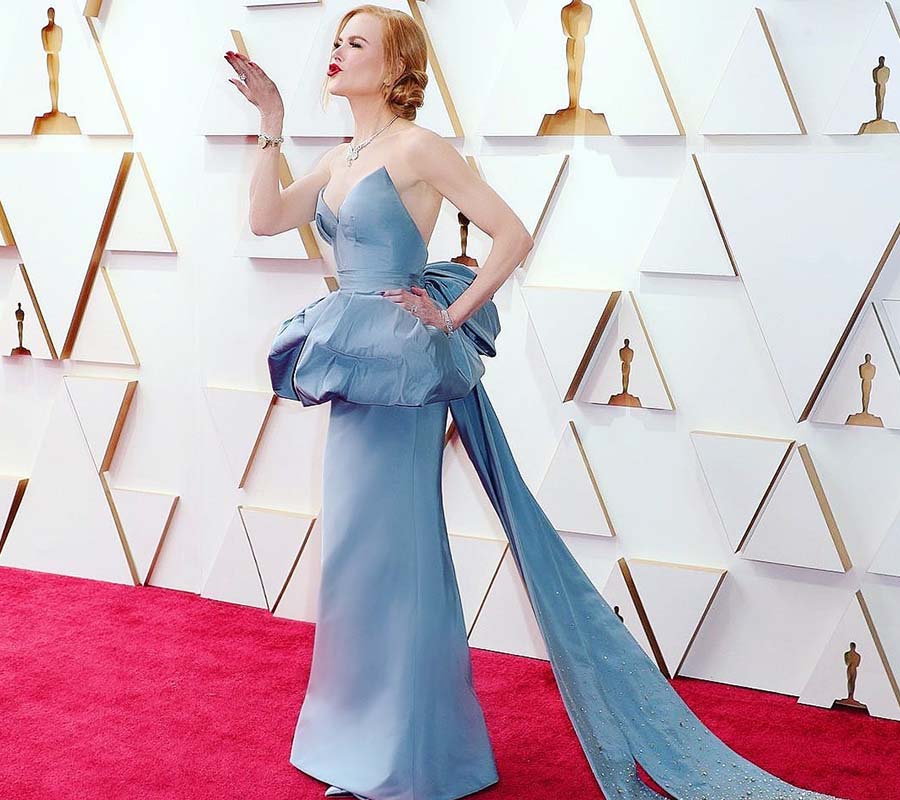 No roundup of best-dressed red-carpet looks can ever be complete without actress Nicole Kidman. She wore an Armani Privé gown that came with a peplum ruffle design in the middle even while the rest of the gown maintained a lean silhouette. She accessorised her 'very peri' gown with a diamond necklace and ofcourse, her statement striking red lip.
10. Kodi Smit-McPhee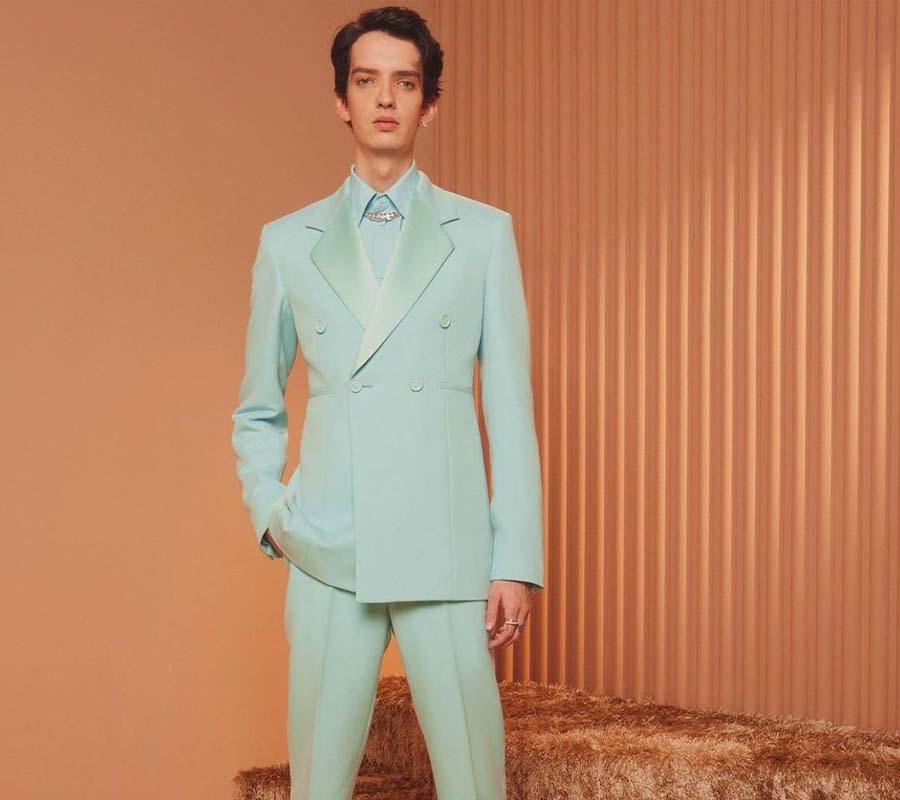 Sporting one of the most outstanding menswear looks of the evening, actor Kodi Smit McPhee was hard to miss. He embraced classic elegance in a head-to-toe powder blue Bottega Veneta suit. The eye-catching double-breasted suit matched with the sparkly Chelsea boots he donned. To accessorise, Kodi chose elegant Cartier jewels. 
11. Jada Pinkett Smith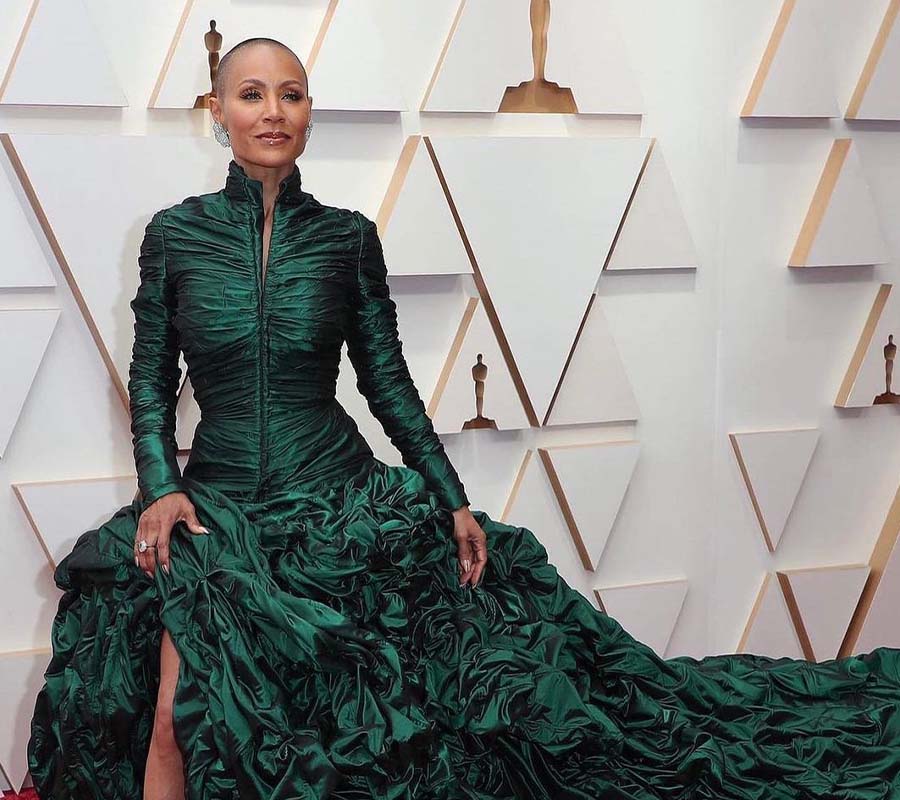 While husband Will Smith was the centre of attention on stage at the awards ceremony, on the red carpet it was Jada Pinkett Smith's green ruched dress that turned heads. She made a dramatic entrance in a Jean Paul Gaultier emerald couture gown made in taffeta silk and accented with a sea of ruffles. 
Photo: Instagram/michaelkors; Instagram/tchalamet; Instagram/hautelemode