Wearing anything with feathers is an easy, quick and effortless way to make a fashion statement. Feathers have been a common fashion trend for decades, from feathered dresses to feathered accessories. Since the beginning of fashion, celebrities have approved of feather dresses by styling them in their own unique way.
We'll look at many ways for you to dress your feather clothes because anything feather is a statement in and of itself! Wearing a feather outfit will never be difficult!
Here are six different ideas for styling feathered outfits
1. Choose black and white to keep things basic
Although feathered dresses come in a variety of hues, the timeless black-and-white look is always a chic feather outfit idea. For a beautiful and elegant appearance, team a white dress with feathers with black heels and minimal jewellery. A bold pair of statement earrings or a vivid purse can lend a splash of colour to a black feathery dress.
2. Try monochrome
If you want to look bold, then a monochromatic outfit is a great feather outfit idea. A pink or red feathered ensemble from head to toe is sure to draw attention. Let the feathers steal the spotlight by keeping the rest of your outfit simple. Also, you can play with several tones of the same colour to produce a layered and intriguing appearance.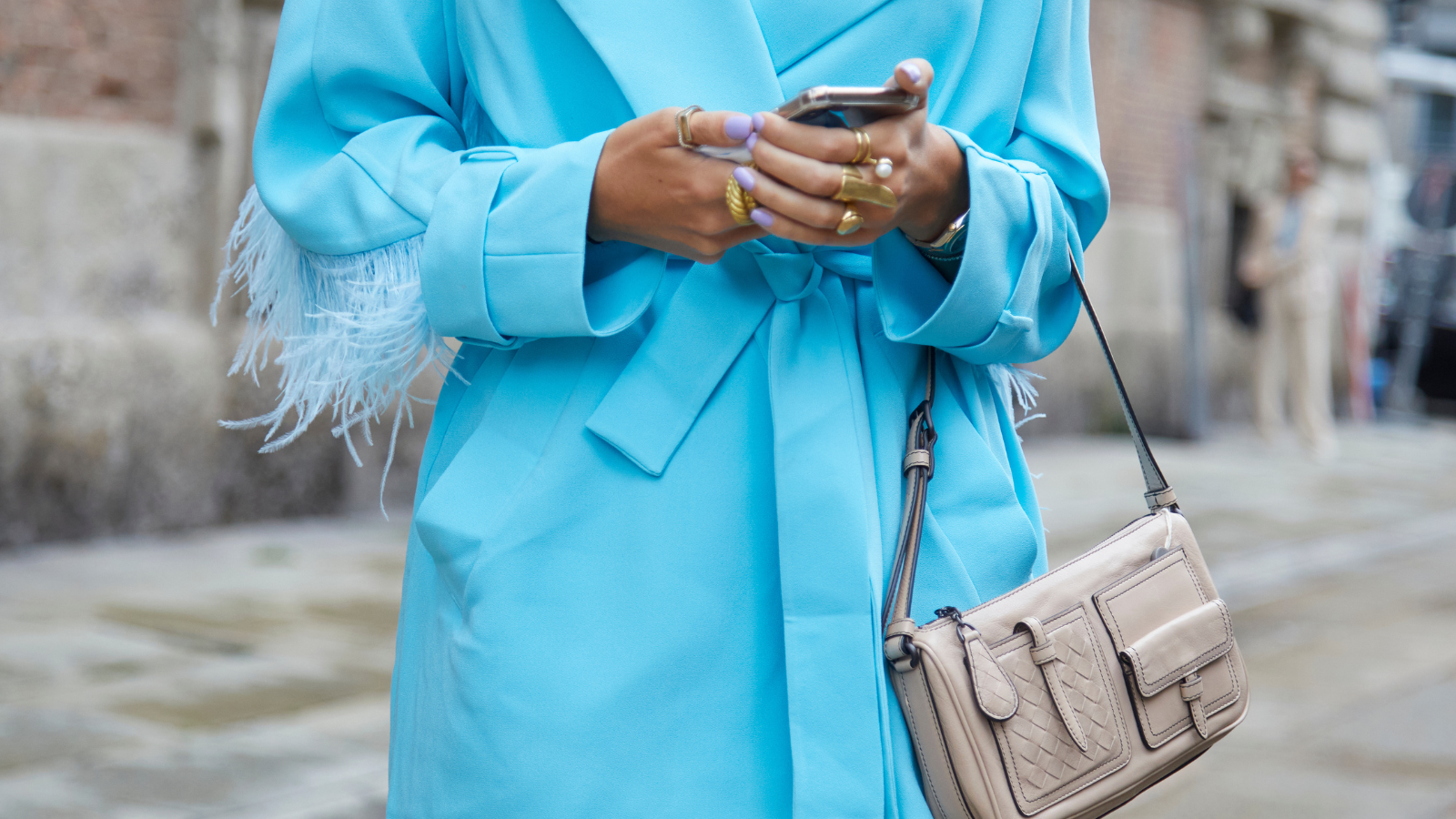 3. Combine various textures
Wearing textures like leather or velvet is a great idea to elevate and compliment your feather outfit beautifully. Wear a feather outfit and pair it with leather or velvet. For a fun and edgy style, try wearing a leather jacket with a feathered skirt. Alternatively, another feather outfit idea for a delicate and feminine look is to wear a feathery top with a velvet skirt. Also, you can experiment with the textures of the feathers themselves, such as in a feathered dress with various feather textures or a feathered jacket with contrasting fabrics on the arms.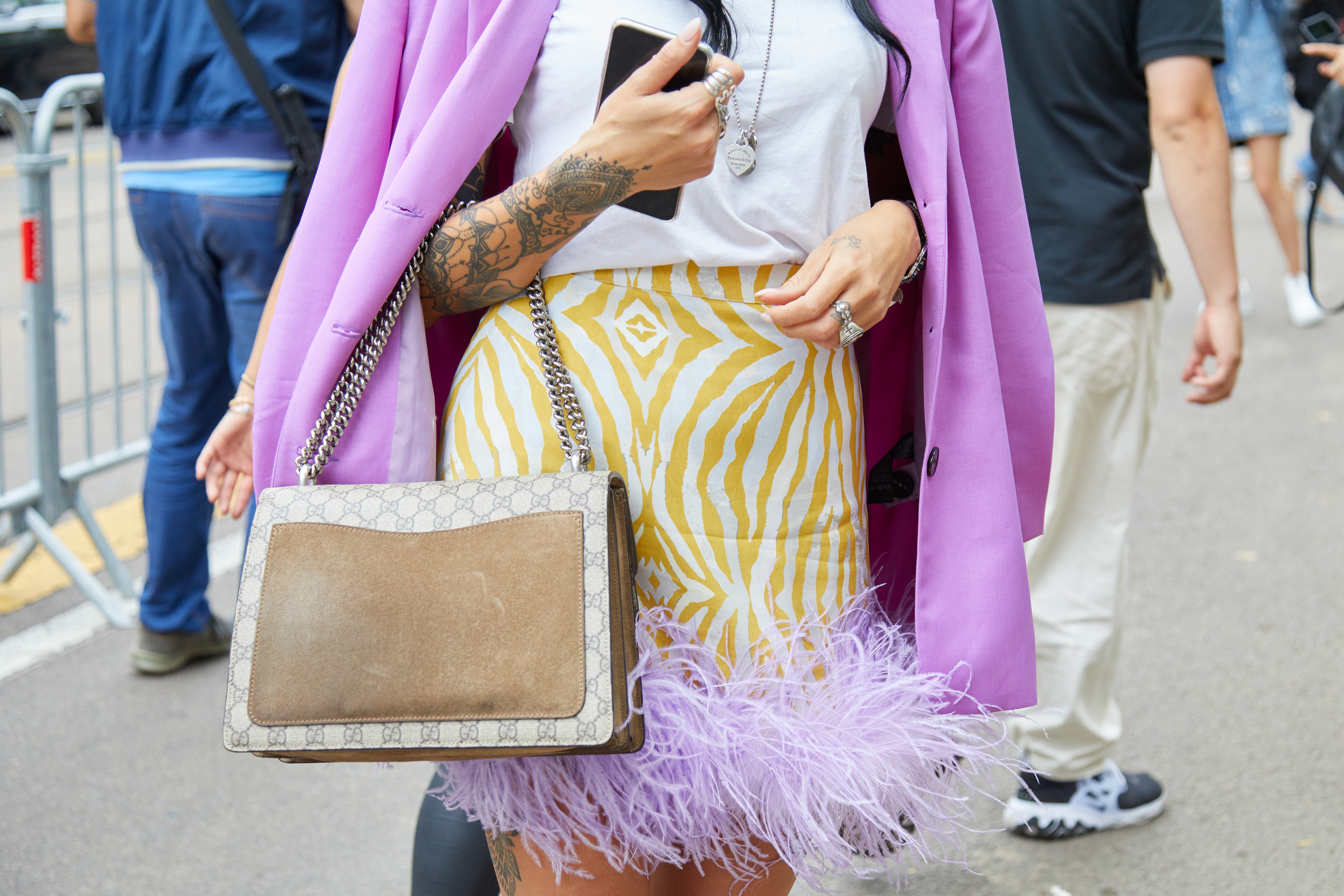 4. Wearing a feather outfit with some glitter
Feathers and glitter go together like peas and carrots. A brilliant way of wearing a feathered outfit is to pair it with sequin shoes or a glitter clutch to give your ensemble a little sparkle. Just make sure the remainder of your attire doesn't overpower the rest of the look. Another feather outfit idea is to add some glitz to a feathery dress by using a striking belt or brooch.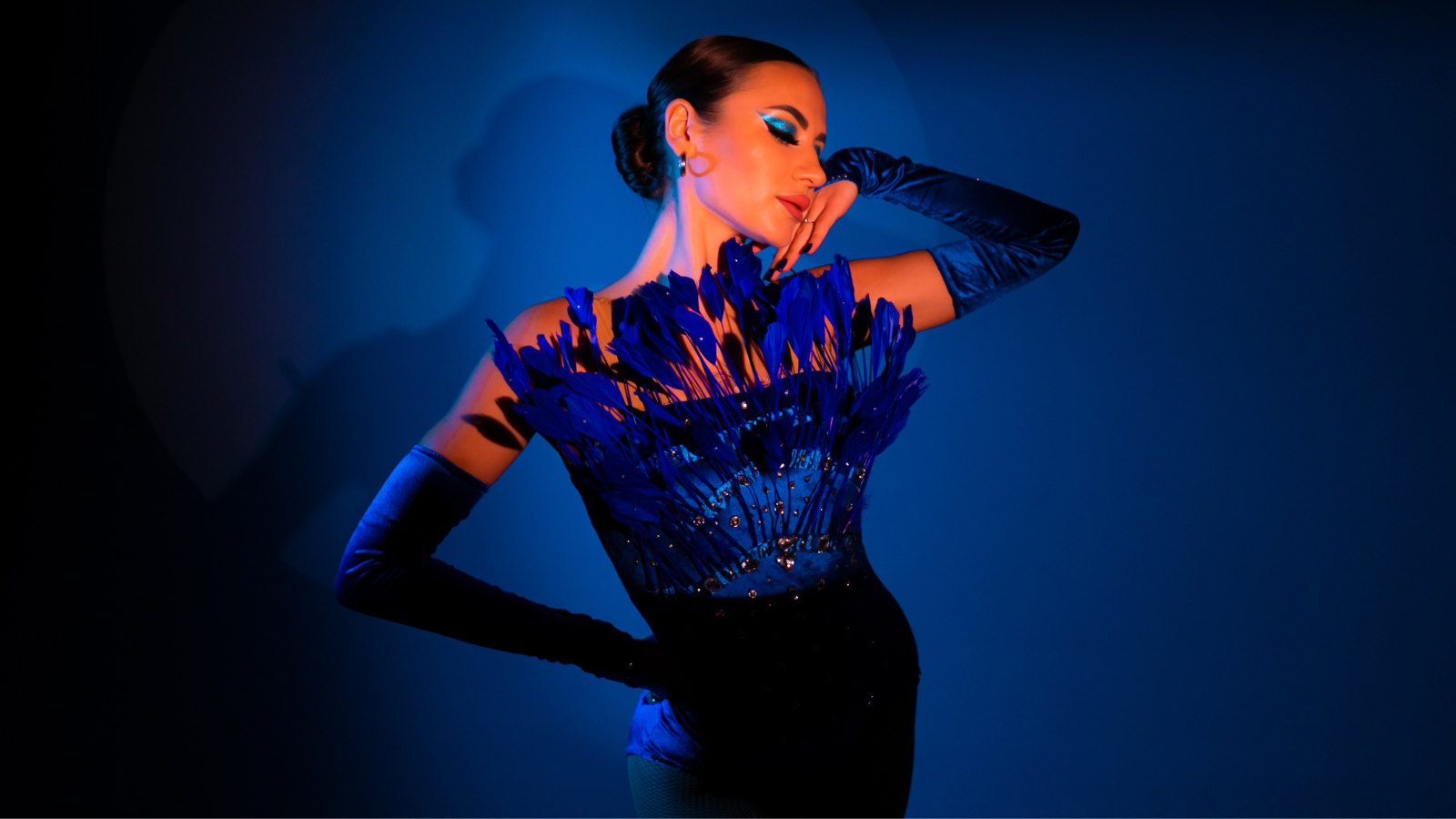 5. Wearing a feather outfit with some denim
Layering a feathery dress or top with a denim jacket is a great way to wear a feather outfit for a more relaxed appearance. This combination enhances the appearance and is ideal for daytime occasions. Another idea for wearing feathers is to wear it with various denim washes, pairing a light wash denim jacket with a dress with bright feathers, for example.
6. Heels give you an edge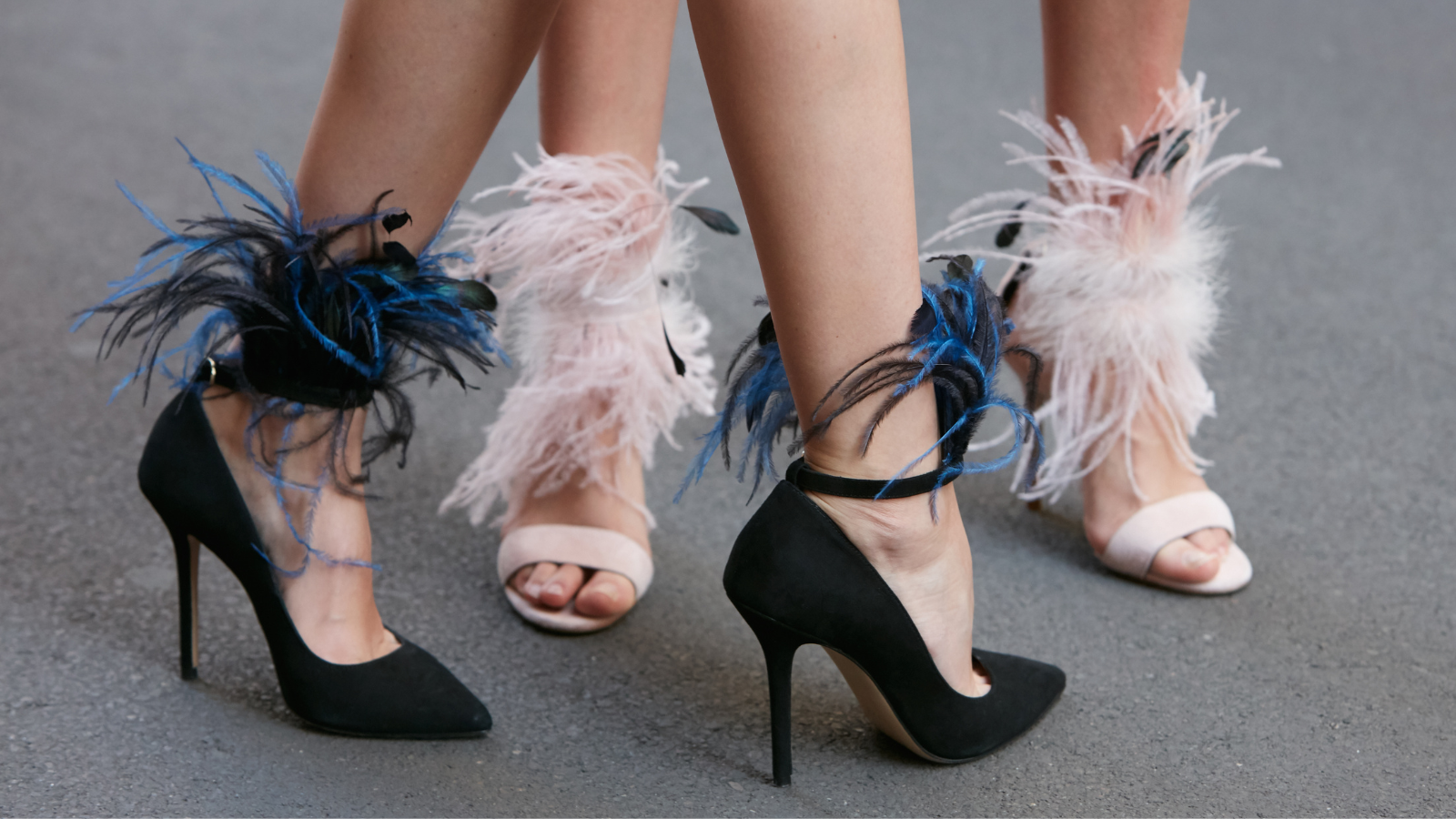 Although they may seem like an odd match, heels and feathers go well together. For a daring and fun style, go for feathered heels and keep them high. For various feather-wearing ideas, you can also try your feather outfits with different boot designs, such as over-the-knee or combat boots.
7. Combine various hues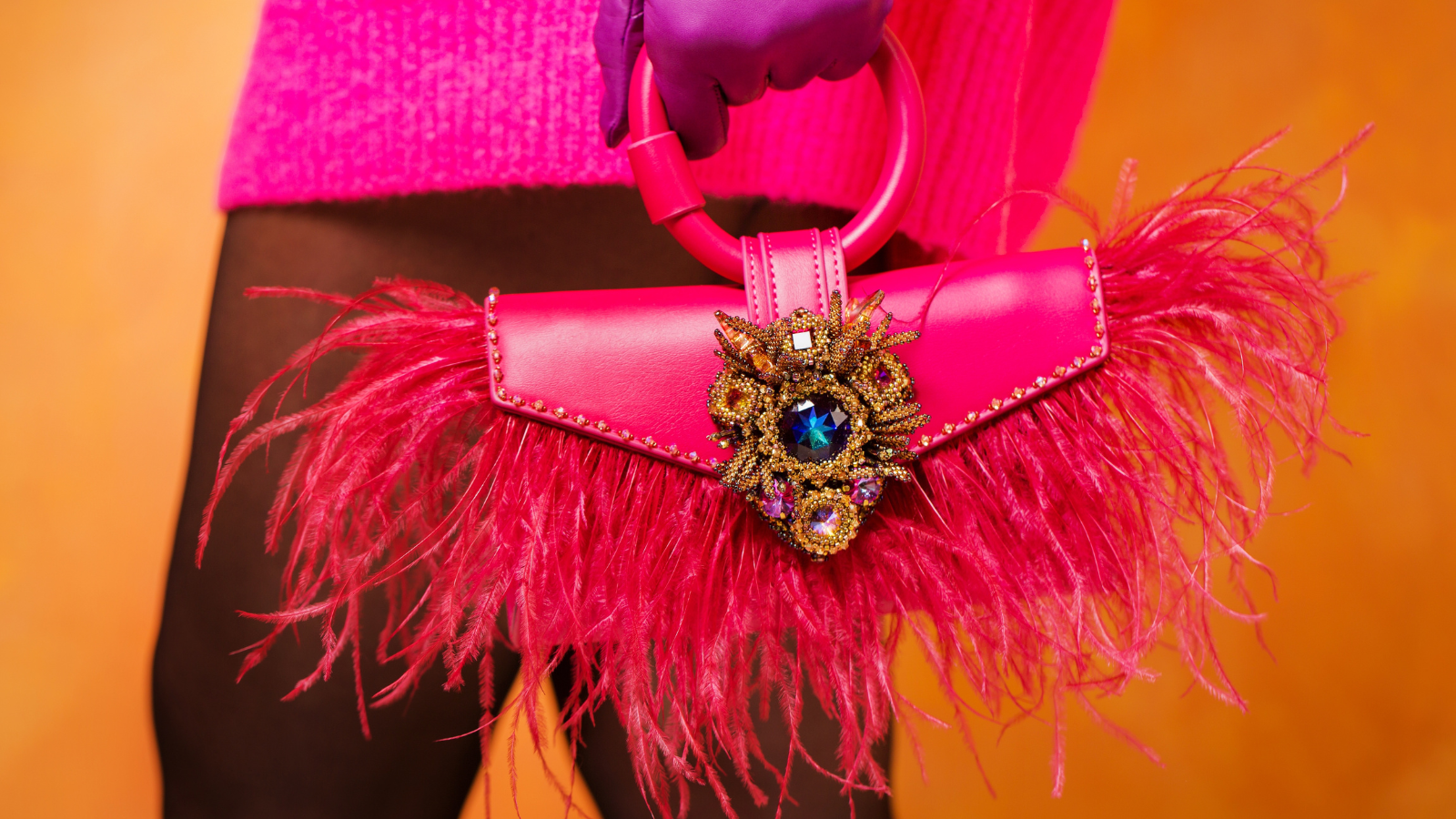 Don't be scared to mix and match feather colours because they come in a variety of hues. For a fun and flirty feather outfit idea, wear a pink feathered skirt with a yellow feathered top. But take care to avoid clashing colours by keeping the rest of your outfit simple. Also, you can play around with different colour schemes inside the feathered garment itself, such as a feathered dress with multiple colours or a feathered jacket with contrasting coloured sleeves.
It's crucial to keep the rest of your clothing simple when wearing a feather outfit. It is recommended to mix feathered dresses and accessories with muted hues and few other accessories because they are already statement pieces. Keep your hair and makeup basic if you're wearing a feather outfit. Natural makeup and a neat bun or ponytail will keep the spotlight on the outfit. In order to make a feathery accessory such as earrings or a handbag stand out, wear it with a neutral-coloured ensemble.
To maintain their best appearance, feathers need special care due to their fragility. It's crucial to hang up feather clothing and keep it in a cool, dry area while keeping it. Dresses or accessories with feathers should not be folded as this can harm the feathers.
To ensure proper cleaning and upkeep, feathered outfits should be dry-washed. To prevent the feathers from being harmed during cleaning, it's crucial to adhere to the care directions on the label.
Photo: Instagram.com/deepikapadukone